Meet the alpacas at the Alpagas d'Ave farm !
The BellePaga team has done the experience !


We went to Ave-et-Auffe, in the beautiful setting of the Famenne, in order to visit the "Alpagas d'Ave" domain, a breeding intended to produce the best fiber of Huacayas alpacas in the respect of the animals and in harmony with nature. The Alpagas d'Ave farm has a great diversity of alpacas, all of the Huacayas breed.

These small camelids live next to beautiful Ardennes draught horses. As part of an organized visit, we were able to see about 50 alpacas and 20 Ardennais during a walk. During 1h30 we could admire closely the alpacas and learn a lot about them. The breeders are at our side to communicate about the life of their alpacas.

During the visit of this farm, we could admire the quality of the alpaca fiber very closely! Of an unequalled softness it was impressive to touch this fleece which had just been sheared.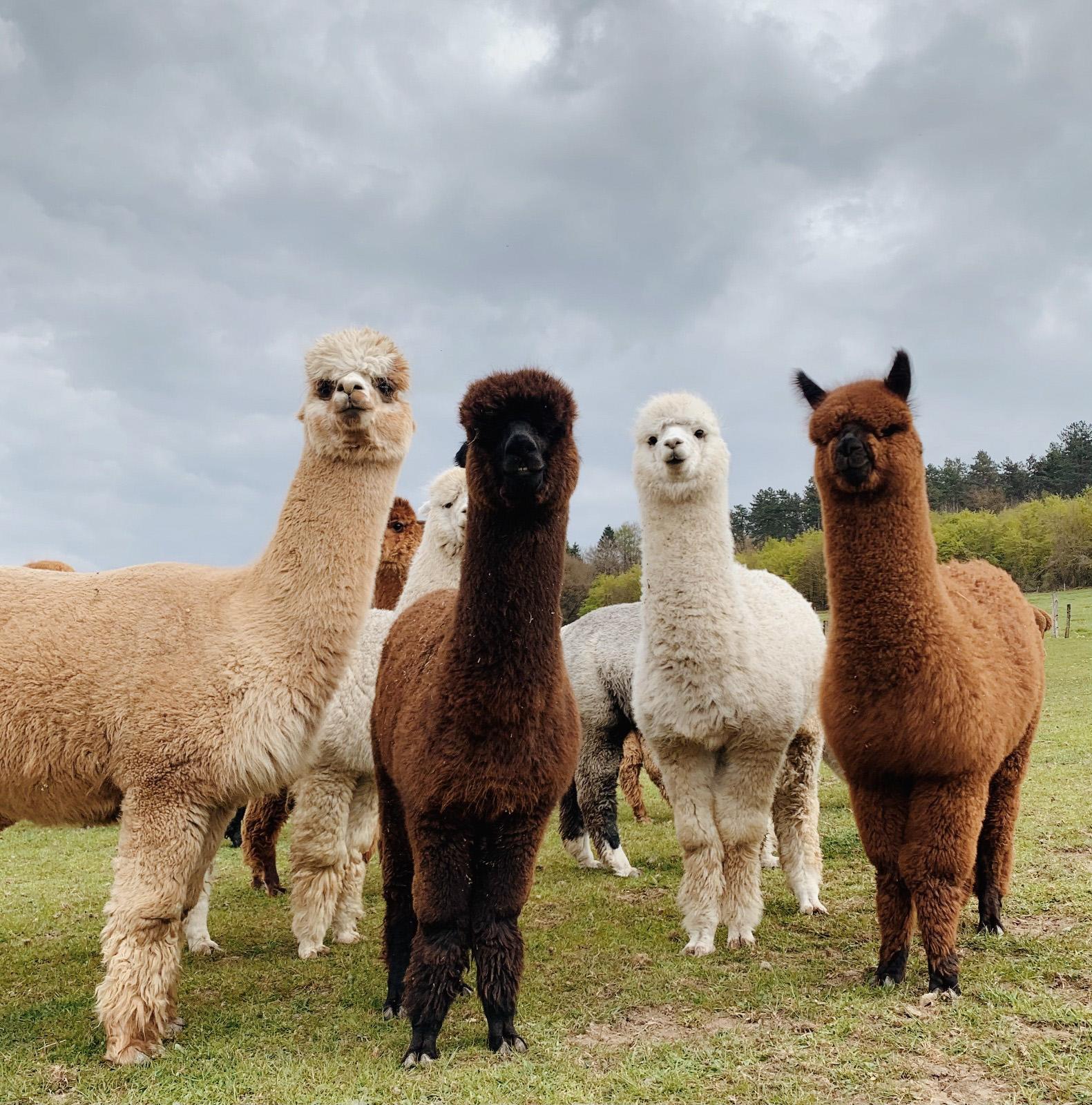 Our opinion about this activity:

It was a pleasure to meet this small animal, so nice and so intelligent: the alpaca. We were able to confirm that this trendy animal, muse of cocooning, effigy of sympathy and symbol of softness, from the top of its 80 cm and its coat of "wool of the gods", made us fall under its charm!

It is a soothing outdoor activity and off the beaten track. This activity is a unique sharing during a moment of softness and escape. We were filled with positive vibes in the middle of nature, in perfect communion with animals of an unequalled tenderness.

Information about the visit to the Alpaca farm in Ave :


The duration of the visit is about 1h30 but it depends on the interest of the visitors.
The number of participants is maximum 20 people.
A reservation of minimum 24 hours in advance is required.
The price of the activity is 7€ per person
Contact for reservation : e-mail : philectors@hotmail.com Tel. +32(0)479/523.723
For the more adventurous, it is also possible to spend half a day in the farm for a more concrete approach to the handling and care of alpacas.
So you too can live a unique experience alongside the alpacas, in a living environment similar to their natural environment: an ideal activity during this period of confinement!
Find the first platform referencing hundreds of alpaca farms to visit near you, all over Europe
here
!