Atypical activity: yoga with alpacas
Atypical activity: yoga with alpacas


Finally, the long-awaited announcement of the opening of the outdoor activities is out! After having introduced you to visits to alpaca farms near you thanks to our new platform, we now let you discover yoga... with alpacas!

The first confinement had already created a frenzy for yoga and their online classes. Now you can enjoy the benefits of this activity in the open air, accompanied by gentle and inquisitive animals, for a soothing and rewarding time back in nature.


The benefits of yoga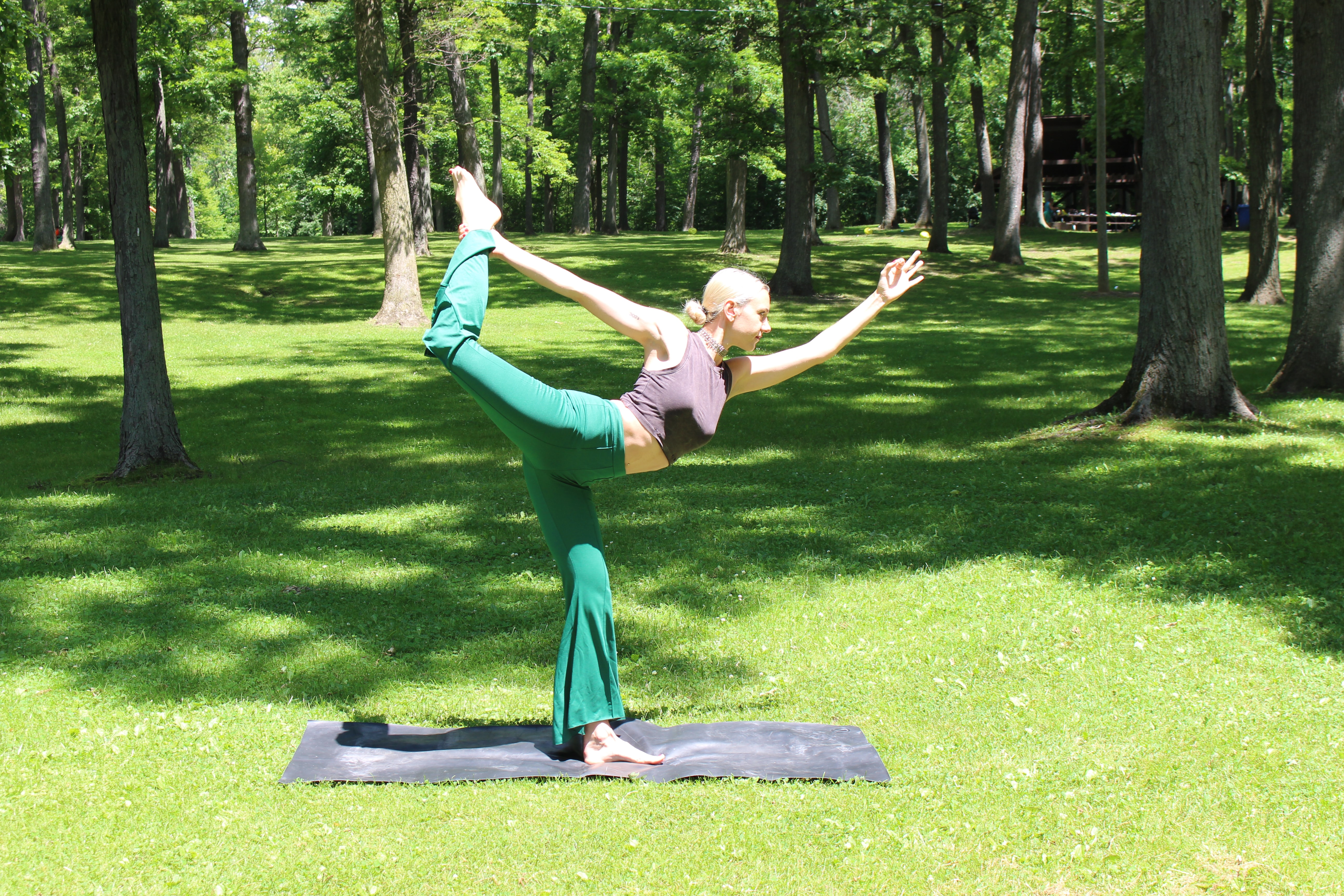 Yoga combines physical, relaxation, meditation and breathing exercises. As a result, it has many benefits, both physical and psychological. Here are the main ones!

Firstly, through the different postures, the practice of yoga allows you to stretch your muscles, thus improving their elasticity and strengthening the muscle groups of your body. It will also boost your tone because yes, yoga is not just relaxing, it is also a sport!

This discipline also allows you to work on your balance, whatever your age, which helps to avoid and/or relieve back problems by strengthening the back muscles. Some exercises also help to correct our posture.

A yoga session focuses on the body and breathing, so we stop thinking about the external things that torment us and enter a state of relaxation that allows us to explore our movements and sensations. Studies have also shown that yoga lowers levels of the stress hormone cortisol. This activity therefore helps to reduce stress and anxiety, and therefore to have better self-control.

Yoga with alpacas combines these benefits with the possibility of reconnecting with nature and the agricultural environment, accompanied by the gentleness of these small animals.


And with alpacas, how does it work?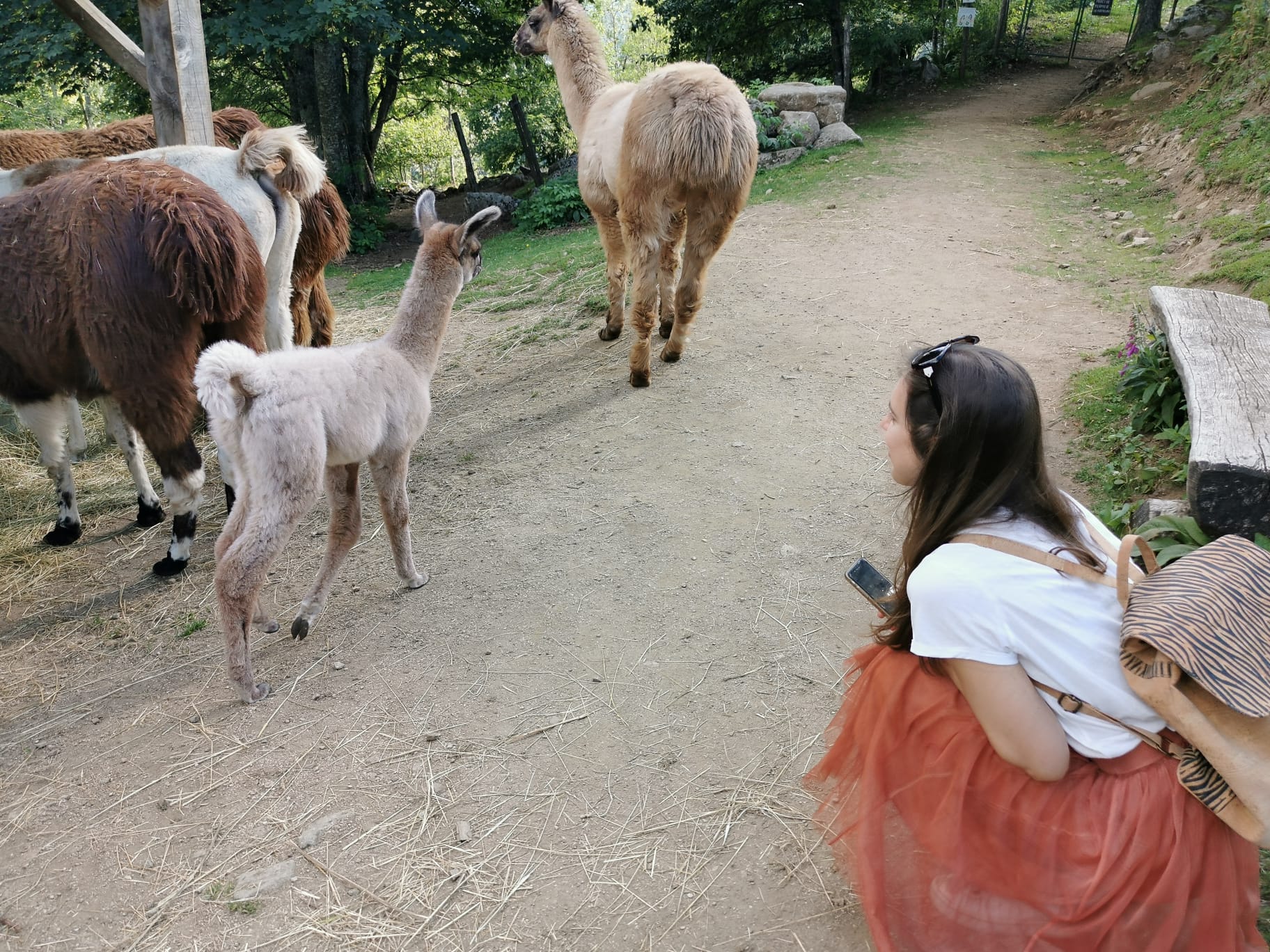 A yoga session with alpacas often lasts just under an hour. In small groups and in order not to frighten the camelids, you will start your class in the middle of a pasture where the animals will move freely beside you, without disturbing your movements. Very calm and graceful, the alpaca is the perfect animal to stay calm and focused. Generally, the session is followed by a guided tour of the camelids in order to introduce them and their wool.

Already developed in the United States and Canada, this activity is also starting to appear in France and Germany, so don't hesitate any longer, you'll have a new original anecdote to tell your friends and family!

Experience a different and rewarding way of life, these special yoga sessions will contribute to your physical and mental well-being.

This activity is suitable for all ages and does not require any physical condition, what's stopping you?


The alpaca at BellePaga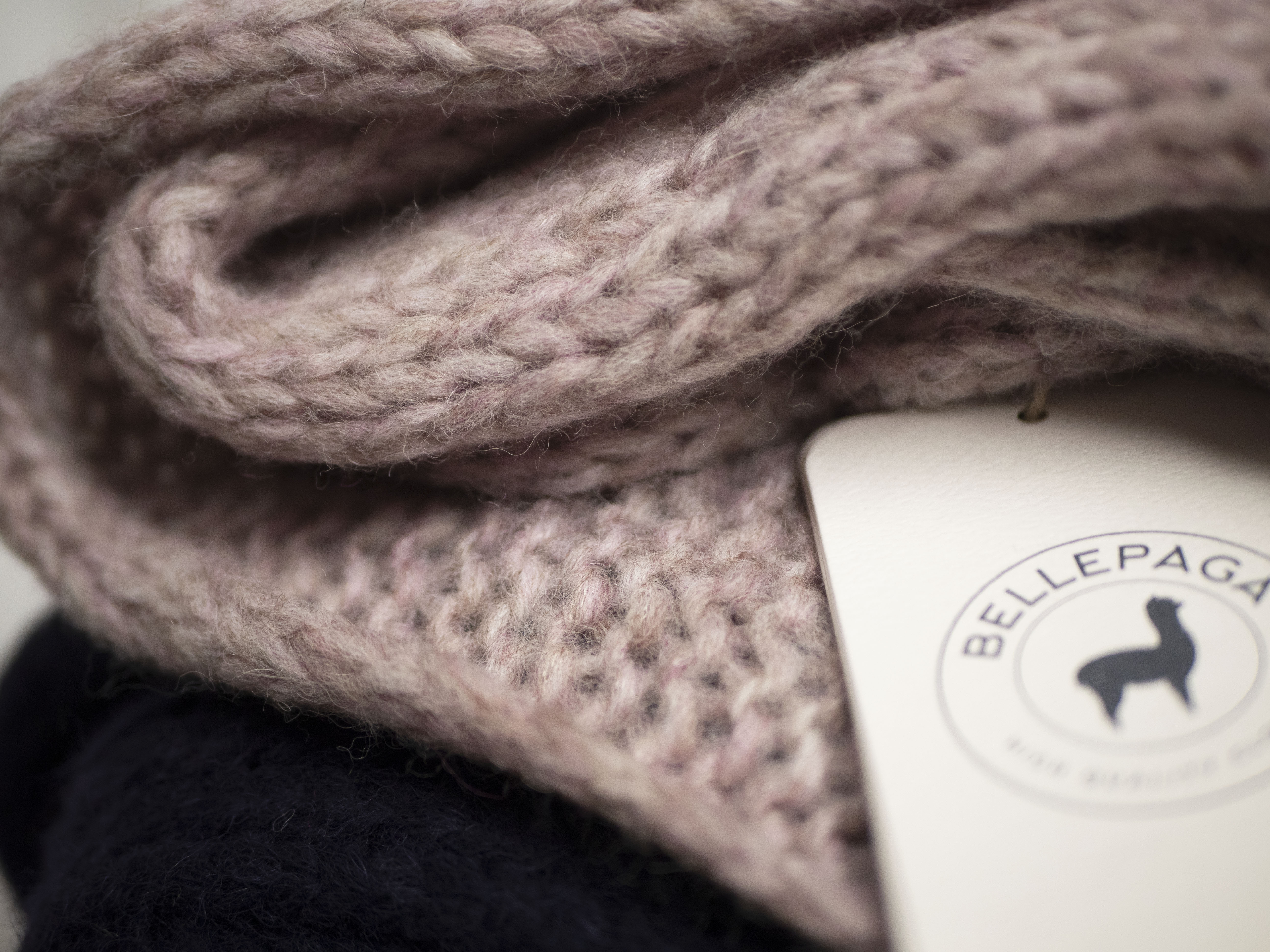 BellePaga's mascot, the alpaca, is a fluffy and friendly animal of about 70 centimetres. Its well-being and respect are one of our main values, so we collaborate with Peruvian breeders who care in the same way. Used for its wool, it lives in total freedom in its natural habitat which is the Andes Cordillera. It is sheared once a year, in the spring, so that its fleece has time to grow back for the winter.
We also collaborate with Belgian, French and German alpaca farms so that you can discover our baby alpaca wool products, the most luxurious fibre of alpaca wool, on site. Each of our partner farms, with whom we maintain a relationship of transparency, dialogue and respect, are carefully selected and respect our values.


To discover our partner farms, please visit our platform.

We also offer you our women's, men's and home products on BellePaga.com