The Quality of Our Socks
At BellePaga, the comfort of your feet is our main concern. That's why we have created high quality socks with outstanding properties.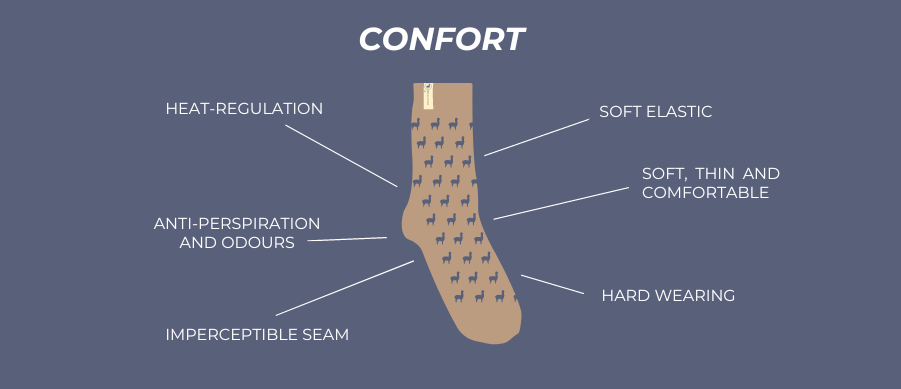 Comfort
is one of the most important characteristics of our socks.

Our alpaca wool socks offer a unique warmth. When it's cold, this wool is seven times warmer than sheep's wool and will keep you warm without making you sweat.

This wool is also very breathable and will adapt to your temperature for a whole new experience. Indeed, it is the most thermoregulatory wool.

Thanks to its subtle combination of Baby Alpaca and bamboo fibres, our socks are uniquely soft.

Slipping them on will provide you with optimal comfort thanks to imperceptible seams and soft elastics that will not compress your feet.

Thin and light, once on your feet you will not be able to do without them.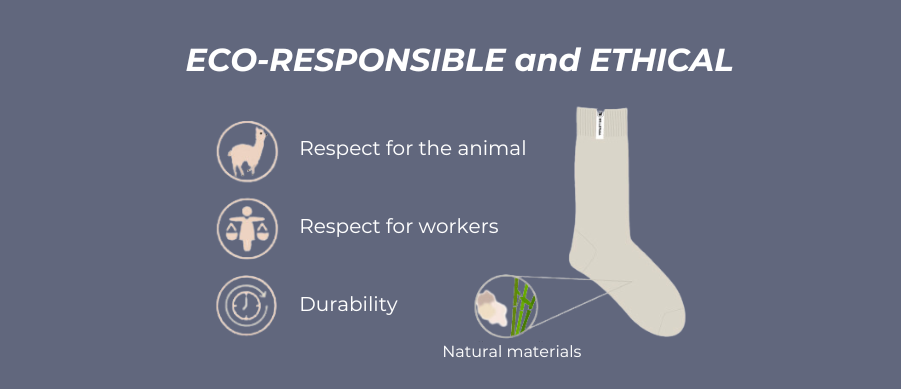 Our BellePaga socks will be with you for many seasons.

Our socks are made of very durable materials. Alpaca wool is four times stronger than sheep's wool and does not pill. These very strong properties mean that your socks will last much longer than ordinary socks.

Our socks are created and designed in Brussels, Belgium. With a timeless and elegant design, you can wear your BellePaga socks all year round for all occasions.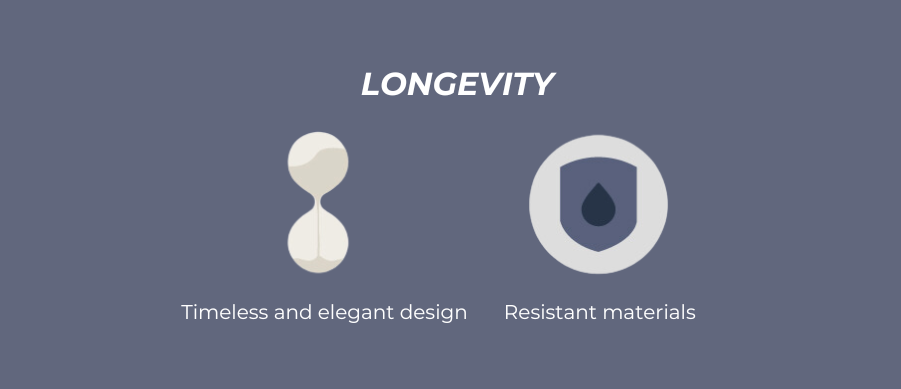 Our BellePaga socks are made from natural materials: Baby Alpaca wool, from alpacas living in the high plateaus of the Andes, and bamboo fibre, known for its antibacterial properties.

The wool comes from the shearing of alpacas living in complete freedom in Peru, without fences or pens. Respect for the animal and the environment are fundamental values for BellePaga and we work every day to make these values shine.

Respect for the workers is also an essential value at the heart of our products. Each product is finished by hand by Peruvian workers who are fairly paid for their traditional skills. This is why we are proud to be part of the Alpaca del Perú Label, a guarantee of the quality of the production of our articles by Peruvian craftsmen.

Finally, we attach great importance to the durability of our socks. Alpaca wool has a low ecological footprint and is not treated with chemicals. This means that your socks will last for many years.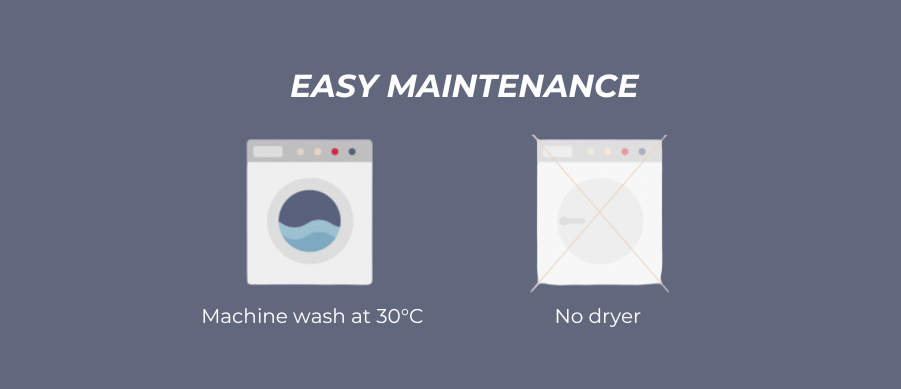 Our BellePaga socks are very easy to care for. They can be machine washed at 30 degrees with the rest of the laundry. However, we do not recommend using a dryer.


Modern and stylish city socks, worn in autumn, winter or spring, BellePaga socks are ideal for all year round wear with jeans, trousers or a skirt and provide unequalled comfort.

Our socks have everything you need, so why not discover them?