11 TIPS FOR GREEN GARDENING
1)
CHOOSING THE RIGHT PLANTS
It is essential to choose plants that will adapt to the conditions we can offer them. Thus, it is important to know the climate and the orientation of your garden/terrace/balcony as well as the quality of your soil in order to choose the right species and limit failures.
The ideal is to encourage maximum species diversity: this diversity creates a beneficial balance for the health of the plant and strongly attracts insects.
2)
SAVING WATER
The best solution is to collect rainwater to water the plants. Then there is the technique of bottom mulching. Straw, dead leaves or cocoa beans will maintain a stable moisture level. Finally, water in the evening rather than in the morning, as the water will evaporate less quickly.

3)
OPT FOR ORGANIC
Seedlings ready to be planted are very practical, but not always very environmentally friendly. In garden centres, to ensure maximum productivity and rapid growth, they normally grow in conditions requiring limited resources, such as heated greenhouses or garden lights. For example, select certified organic or untreated plants depending on the season.
4)
WILD FLOWERS
Let weeds grow naturally in a corner of your garden that will give a country feel to your space with pretty flowers that requires no maintenance, while providing a beautiful play area for insects and birds.
5)
DARE THE TREES
If your garden or balcony is big enough to place a large flowerpot, don't hesitate to plant a small tree! Trees have an important influence on air quality compared to small plants. Not forgetting the birds and other insects, which find shelter and food there.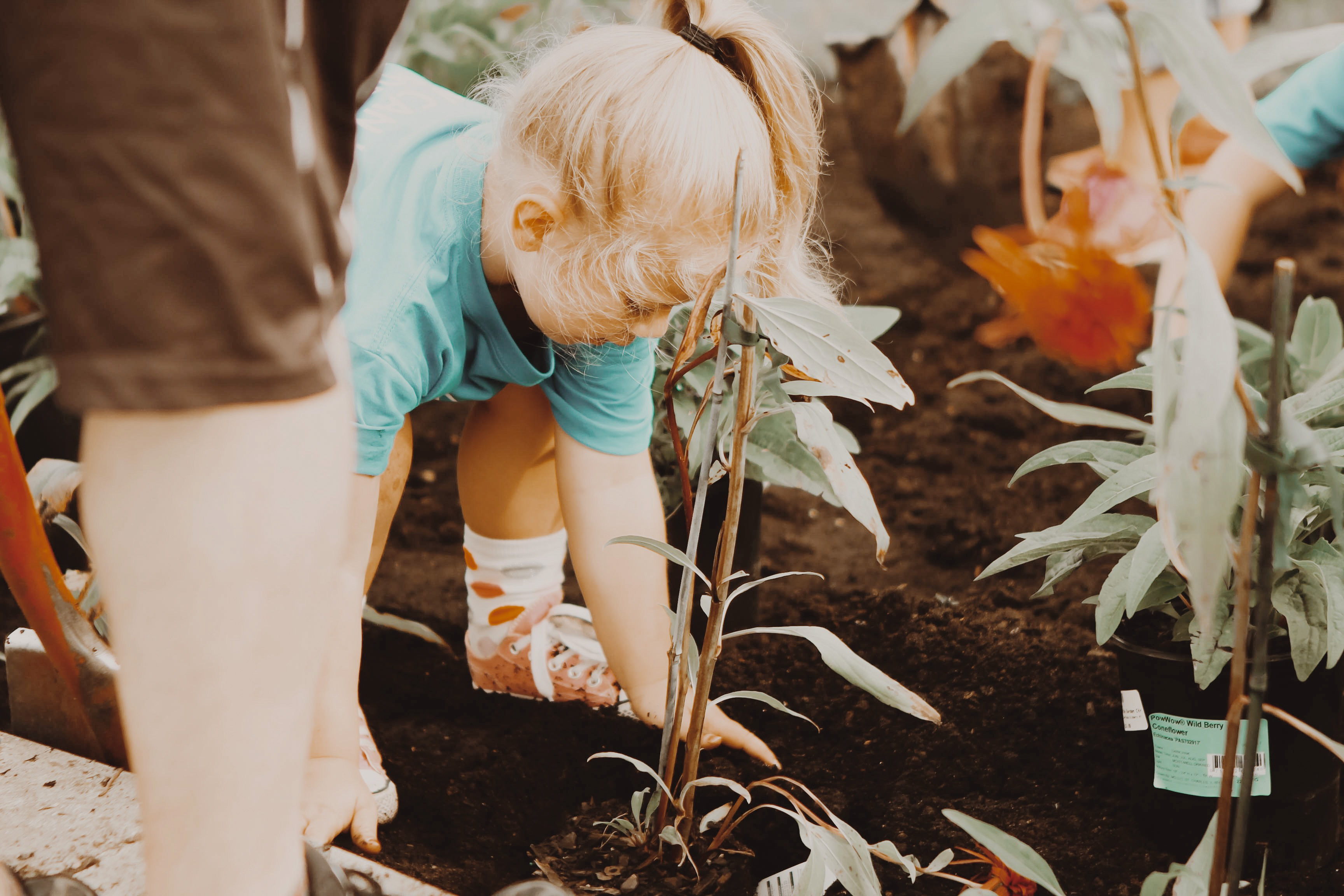 6)
SOWING SEEDLINGS
Plants grown at home from seeds have a very low ecological impact compared to those bought as seedlings: just imagine the difference between carrying paper seed bags and 20 cm plants, with all the material that this requires!
7)
100% NATURAL POTTING SOIL
Avoid synthetic fertilizers in potting soils. Opt for potting soil that is 100% organic, organic or with the mention "suitable for organic farming", or even carries an environmental certification.
8)
TREAT GENTLY
If, in spite of certain precautions, your plant still has problems, always try to intervene in the least aggressive way possible, and of course, always only interfere with natural products. First of all, as soon as you encounter a problem, study Grandma's advice immediately!
However, don't forget that nature can be our friend against parasites!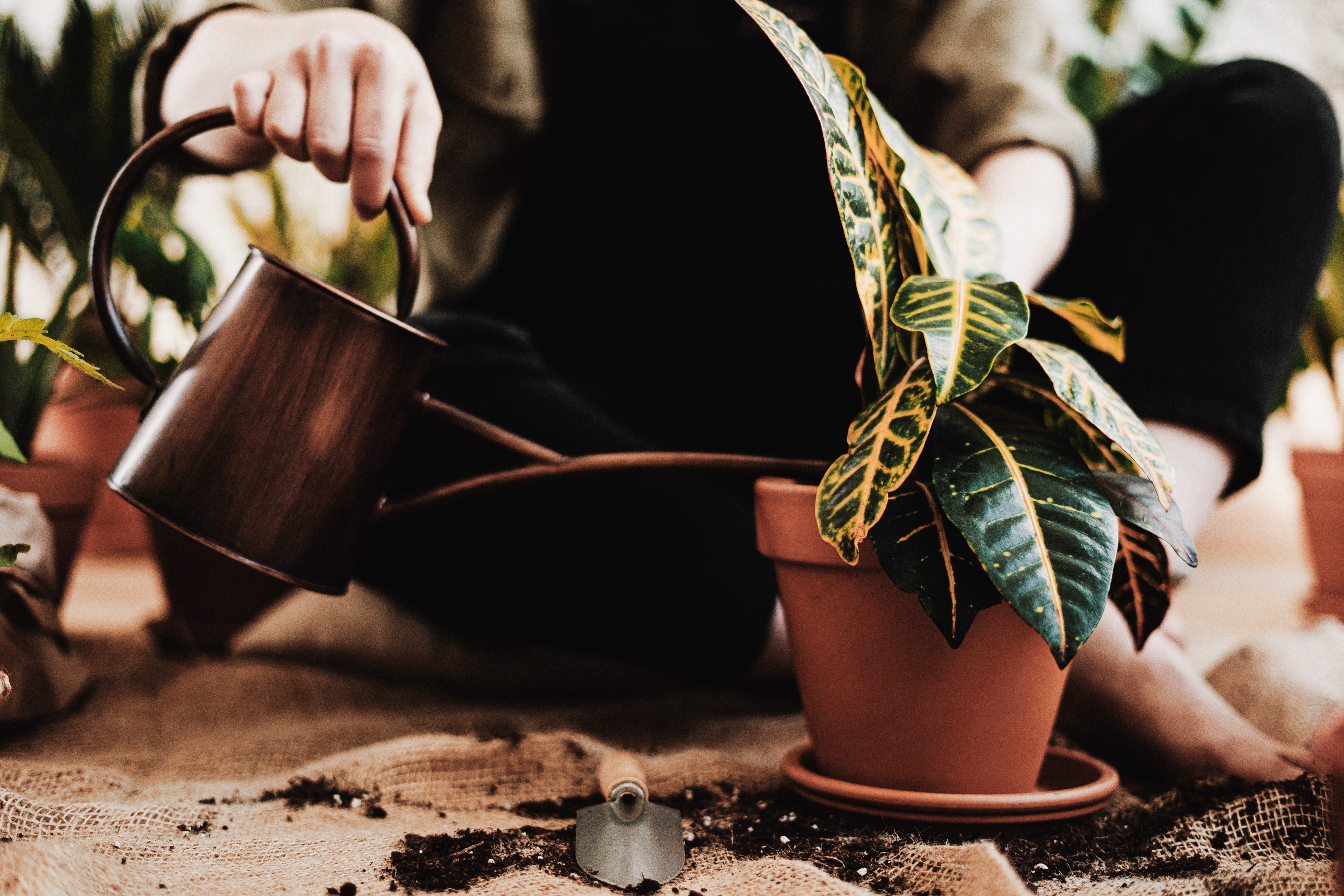 9)
FAREWELL TO FERTILIZER
The best alternative is compost, which is an excellent organic fertilizer. However, it is also possible to use more accessible home-made tricks such as making your own nettle manure, drying coffee grounds or grinding eggshells to avoid plastic cans and have a very limited carbon footprint!
10) BAN PLASTIC
If possible, avoid buying plants in plastic. Today you can find plants sold in biodegradable and compostable pots. However, exchange or cuttings and bulk purchase remain the best alternatives.
11) PREVENTION
In order to avoid the use of environmentally harmful pesticides, the first method used is prevention, to avoid fungi, bacteria, parasites and other diseases as much as possible!
A few simple gestures indicate good care and hygiene: feed the plants properly and water them. Others rely more on intelligent crop associations.