For the past few weeks, the sun has made its big comeback! There is no shortage of people who want to decorate their homes and balconies/terrace/gardens with flowers! So for the occasion we decided to teach you how to create your own vegetable garden on your balcony or terrace! No more queuing at the market, all we have to do is to cross the bay window of your terrace to harvest your organic seasonal fruits and vegetables! The shortest distribution circuit we've ever known! In order not to lose space and to grow a maximum of produce, the vegetable garden will be built vertically! Ideal when we have a small balcony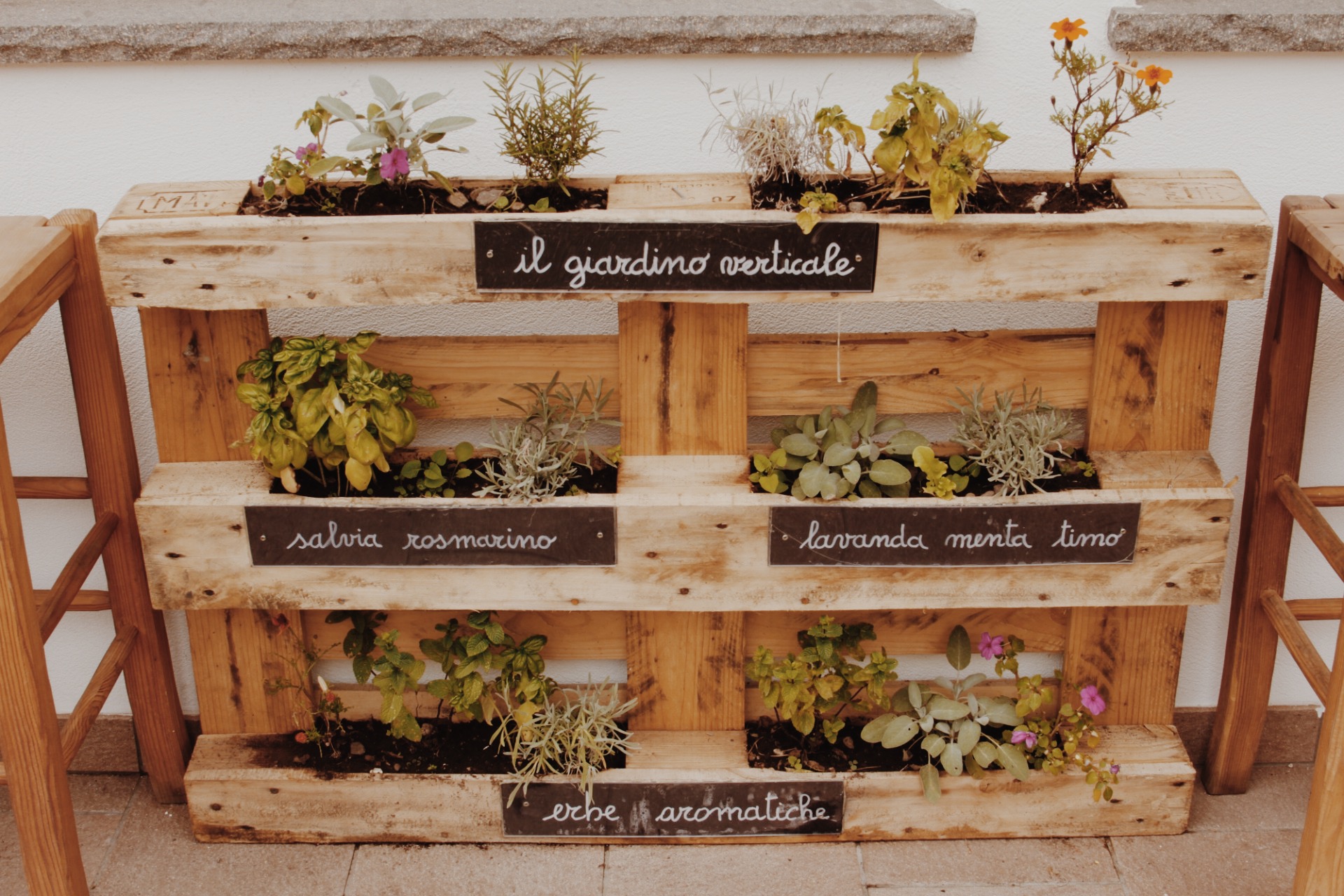 For this DIY you will need:
A pallet
A can of paint for special outdoor wood
A brush
Geotextile felt
Nails.
A hammer
Scissors
One meter
Step 1
Paint the palette with the colour of your choice, and let it dry for a few hours. The paint will give the wood a protective coating against water and humidity. This will allow the garden to resist longer over time.
2nd Step
Cut your geotextile felt to the same size as your pallet. Then staple it to the back of your palette, stretching the fabric as much as possible.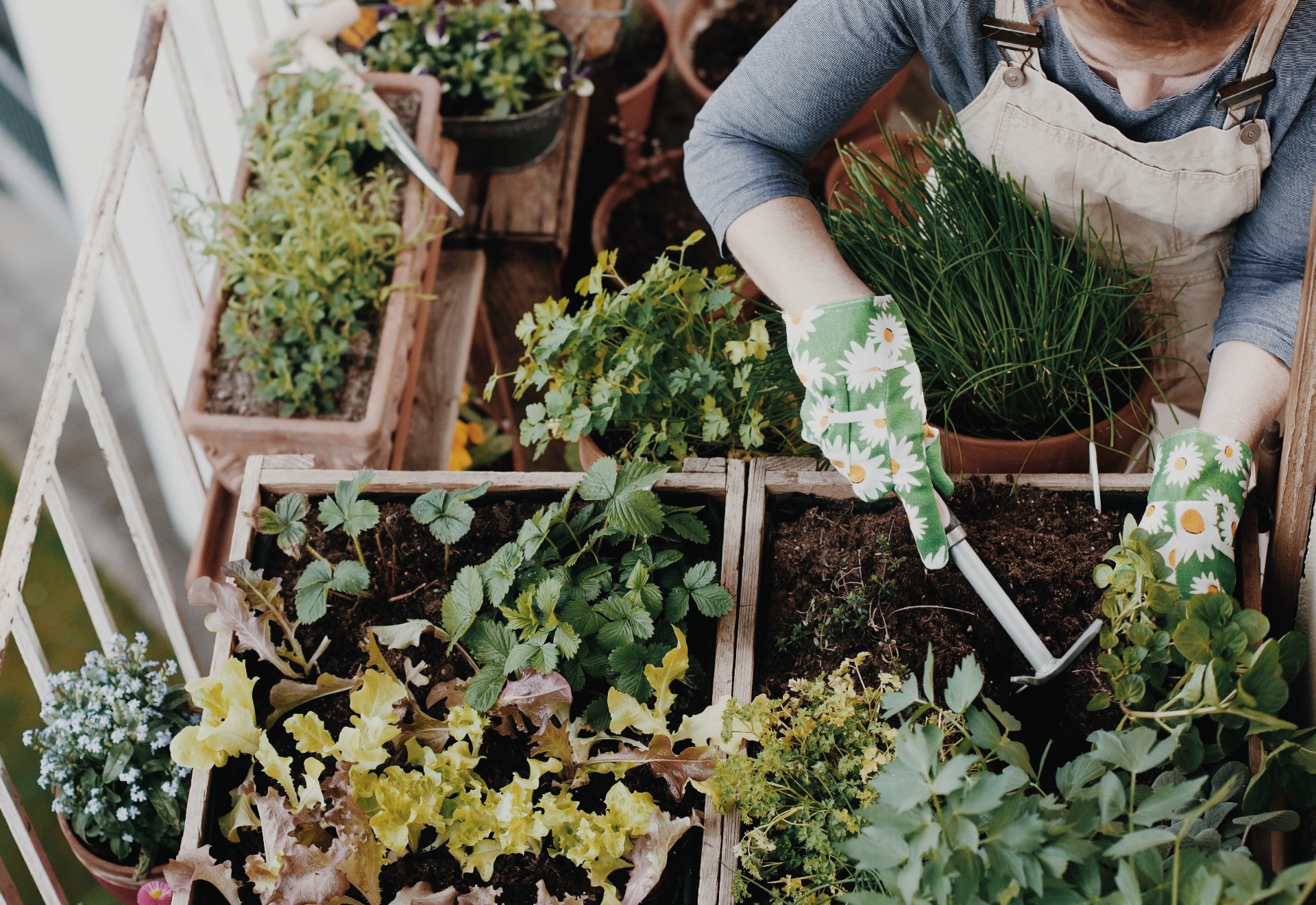 3rd Step
Build the planters. To do this, cut out strips of felt and staple them to the inside of the compartments of the pallet. Normally this should form bags with the bottom hanging down! And that's the job - your vegetable garden is ready!
At last you can place seasonal plants, fruits and vegetables in the small window boxes!
If your window boxes are shallow, it is better to plant aromatic herbs such as thyme, rosemary or basil. If your vegetable garden is facing the full sun, it is wise to place mint, parsley and chives in it. Finally, if it is exposed to the shade, plant vegetables such as lettuce, edible flowers or strawberries.
If your planters are deeper (about 25 cm deep), it is possible to plant larger plants such as cucamelons, butternut or zucchini!