How to style knee high socks
Knee high socks are a versatile piece of clothing that can transform an outfit. It's very fun and cute while being a practical way to keep warm or cover up. It may be a little intimidating to wear but we have a few suggestions for you. Try out some of these ideas and see which styles suit your personal tastes best.
Take a look at our few suggestions for styling ideas below.
Girly Style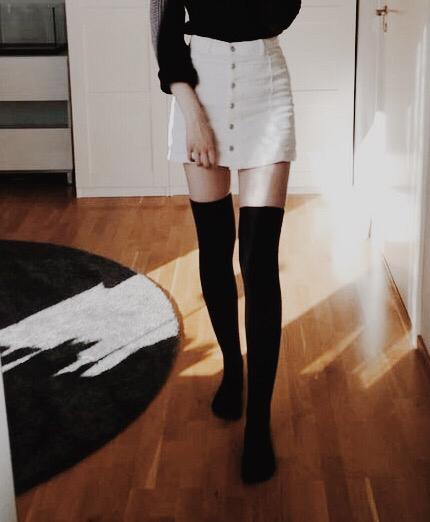 You can follow a girly style with a pair of light pink knee high socks and a midi skirt of your choice. A midi skirts hides where your sock line ends and can be a way to add some more consevative style to your wardrobe. On top try wearing a lace camisole for a very girly style or a white tshirt crop top for a more casual girly look. Tuck your shirt into your midi skirt for a high waisted silhouette. This is a super sweet look that will keep you feeling cute!
Cosy Style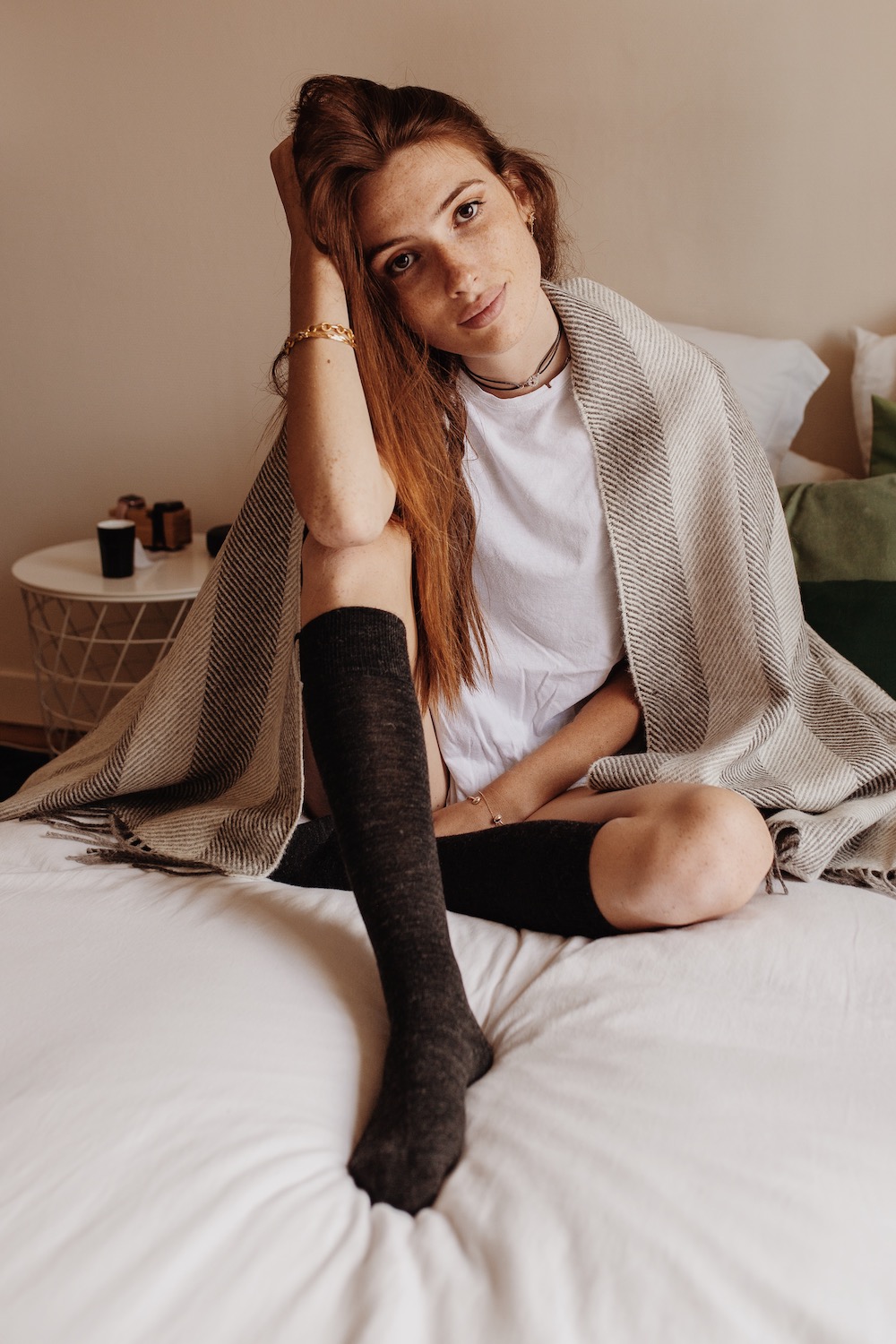 If you are looking to stay cosy around the house or maybe you want to feel stylish but also super comfortable, try throwing on a pair of light grey knee high socks with your shorts of choice. This is a fun way to dress up an outfit that is normally very plain. You can put a cosy shirt on over top and you have an outfit that is great for lounging. The socks give you an extra dimension so that the outfit looks very fashionable while also being super comfortable. Don't forget a quick messy bun!
Chic Style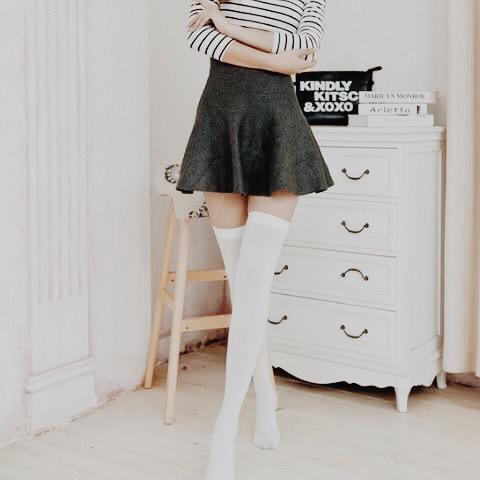 If you want to dress up a little bit fancier or more chic, try a classic black knee high sock. Pairing it with a skirt that has a slit on the side is an easy way to look polished and well put together. Put on a nicely fitted top and some gold accessoires to give yourself a chic style that does not compromise on the comfort. The knee high socks will help give your legs a smooth shape and clear lines.
Winter Style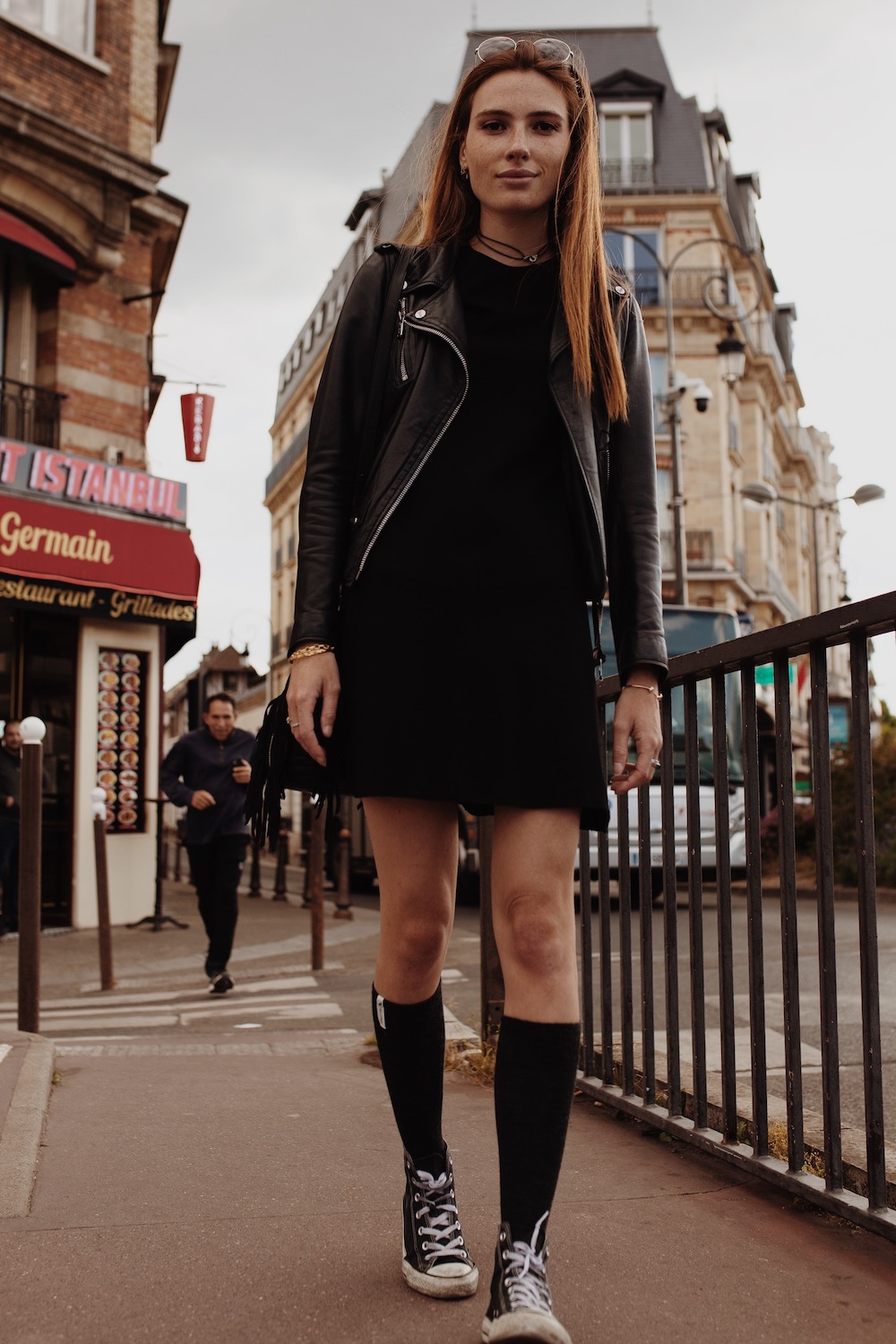 Staying cute and warm in the winter can be a little tricky but the knee high socks makes the experience a lot easier. The socks keep your legs warm so you can wear some skirts. Put on a pair of tights underneath for even more warmth. The white knee high socks with a burgundy skirt and cream colour sweater will look great in the winter. Throw on a red lipstick to bring some colour on your face and look good in the cold! You do not need to sacrifice warmth for your style!