Which materials should be chosen to withstand the cold?
4 materials to choose in winter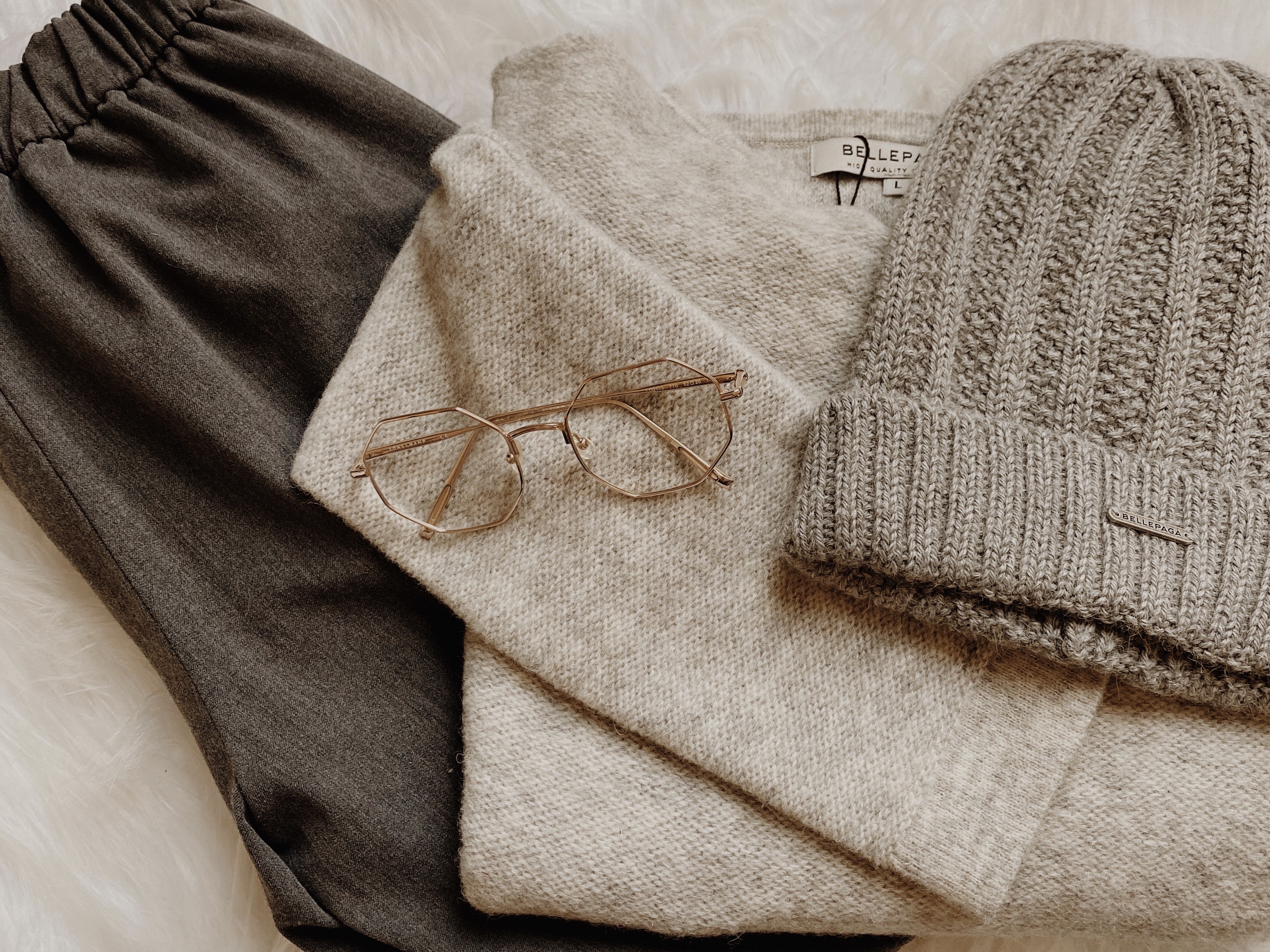 Winter is in full swing and outside temperatures are at their lowest. Here is a list of the ideal materials that will keep you warm:
- Cotton : Cotton is the idyllic material for all seasons, especially winter. Indeed, this material adapts to temperature variations. This vegetable fiber is known to be naturally breathable and absorbent, it prevents you from sweating. Cotton has a strong insulating power: it keeps you cool on hot summer days and warm in the middle of winter. Moreover, the maintenance of this material is easy because it resists to very hot iron!
- Wool : wool is the reference material for winter. Wool is hypoallergenic which allows your skin to support it very well. This material is very strong: wool can stretch a third of its length without breaking (beware, it is not elastic, so it does not return to its original shape). Its maintenance is also very easy because the wool remains clean, it does not retain odors or dust. With a little ventilation and a brush stroke it becomes like new!
- Cashmere : Cashmere has long been considered a fragile and luxurious material. Now it is accessible to all and has the advantage of naturally regulating humidity. It has great insulating properties which is totally suitable for cold winter days. This material is warmer than wool and lighter, it is extremely soft in contact with the skin and protects from temperatures as low as -30°C.
- Alpaca wool : Alpaca wool is the material you should have in your wardrobe to face all winters. This material brings you a unique feeling of comfort and softness. It has many virtues such as resistance (4 times more resistant than sheep), warmth (7 times warmer than sheep wool), as well as waterproofness. This fiber is hypoallergenic and is durable over time.
4 materials to avoid in winter

Synthetic materials are generally to be banned in the winter because even if they are low cost in store, they have many disadvantages:
- Polyester : Polyester is a material that retains heat, makes you perspire heavily and retains odors. This material is flexible and resistant but is not ideal to wear in winter.
- Viscose : Viscose is an artificial fiber obtained by the transformation of cellulose from plants or wood. Although it is considered an artificial silk, it still has many advantages. It is a silky material and it fixes the colors on the garment. It also gives your skin softness. Stretchy and pleasant to wear, viscose is however very little absorbent and makes you sweat a lot. Be careful not to wear this material during hot weather because viscose is heavy to wear.
- Linen : Linen is a very resistant material but unfortunately does not keep warm in winter. This material is more appreciated in summer. Clothes made of linen wrinkle very quickly.
- Lyocell : Lyocell is a material that will cause humidity. It does not regulate perspiration as well as unnatural cellulose based materials.

The baby alpaca from BellePaga

BellePaga,
the Brussels brand that can be found on
www.bellepaga.com
, offers clothing, accessories and household linen made of baby alpaca wool that gives you a feeling of comfort and softness like you've never felt before.
Baby alpaca wool offers a maximum of softness and warmth.
It is known internationally and presented as the finest and most luxurious wool in the world. As said before, this wool is 4 times stronger than sheep wool and 7 times warmer than sheep wool. It is known for its waterproofness. This fiber is hypoallergenic and is durable over time.
In short, "Baby Alpaca" corresponds to the fiber of Alpaca which is between 18 and 22 microns. It is a very fine fiber that represents the softest part of the Alpaca's hair. Moreover, alpaca fiber does not require chemical treatment, bleaching or dyeing and has many ecological virtues.
BellePaga offers different models of clothing and accessories for women and men that will help you face the cold winters.
Discover all our baby alpaca wool items from
BellePaga
, which will keep you warm all winter long, on
www.bellepaga.com
!