5 DECORATING TIPS: FLOWERS AND PLANTS
To our great delight, summer has indeed settled in several days ago! It's the occasion to do a big spring cleaning and above all to change the decoration! Nothing better than to make your interior evolve with the seasons...
On sunny days, bring nature into your home to make your interior more welcoming, warm and full of freshness! We instinctively think of the traditional bouquet of flowers placed in a vase or various potted plants. However, we have come up with 6 decoration ideas to bring nature into your home in a less conventional way.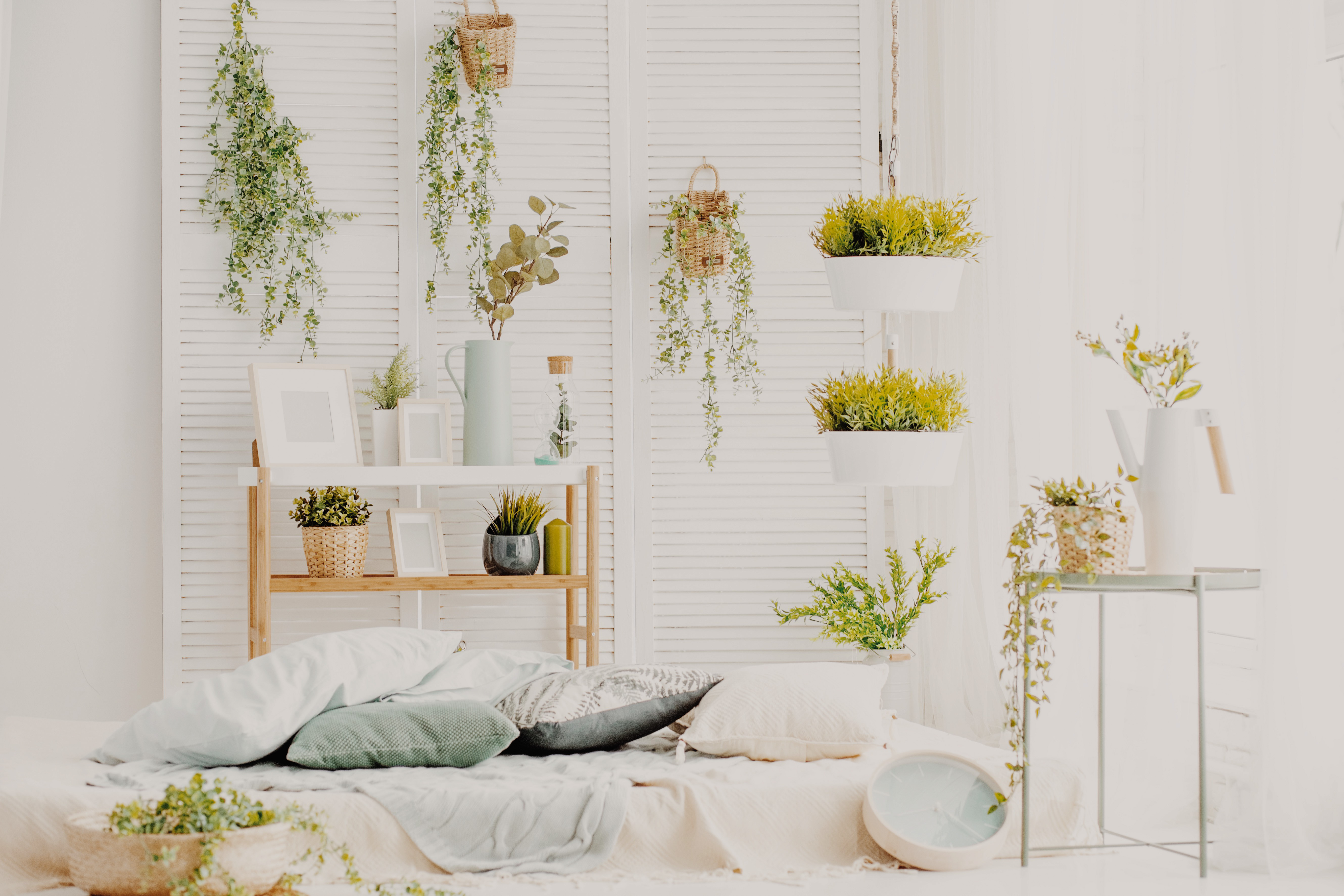 More More More
Accumulation is one of today's major trends! Collect all kinds of green plants by placing them in either identical or different pots. Finally, if you have a bouquet of flowers, remove the tops and create several "mini bouquets" by dispersing them in several vases and containers.

Scandinavian or bohemian?
Keep your small kraft paper bags and place your plants inside. This trendy little planter will give a Scandinavian touch. Alternatively, for a more bohemian touch, place your plants in small woven baskets.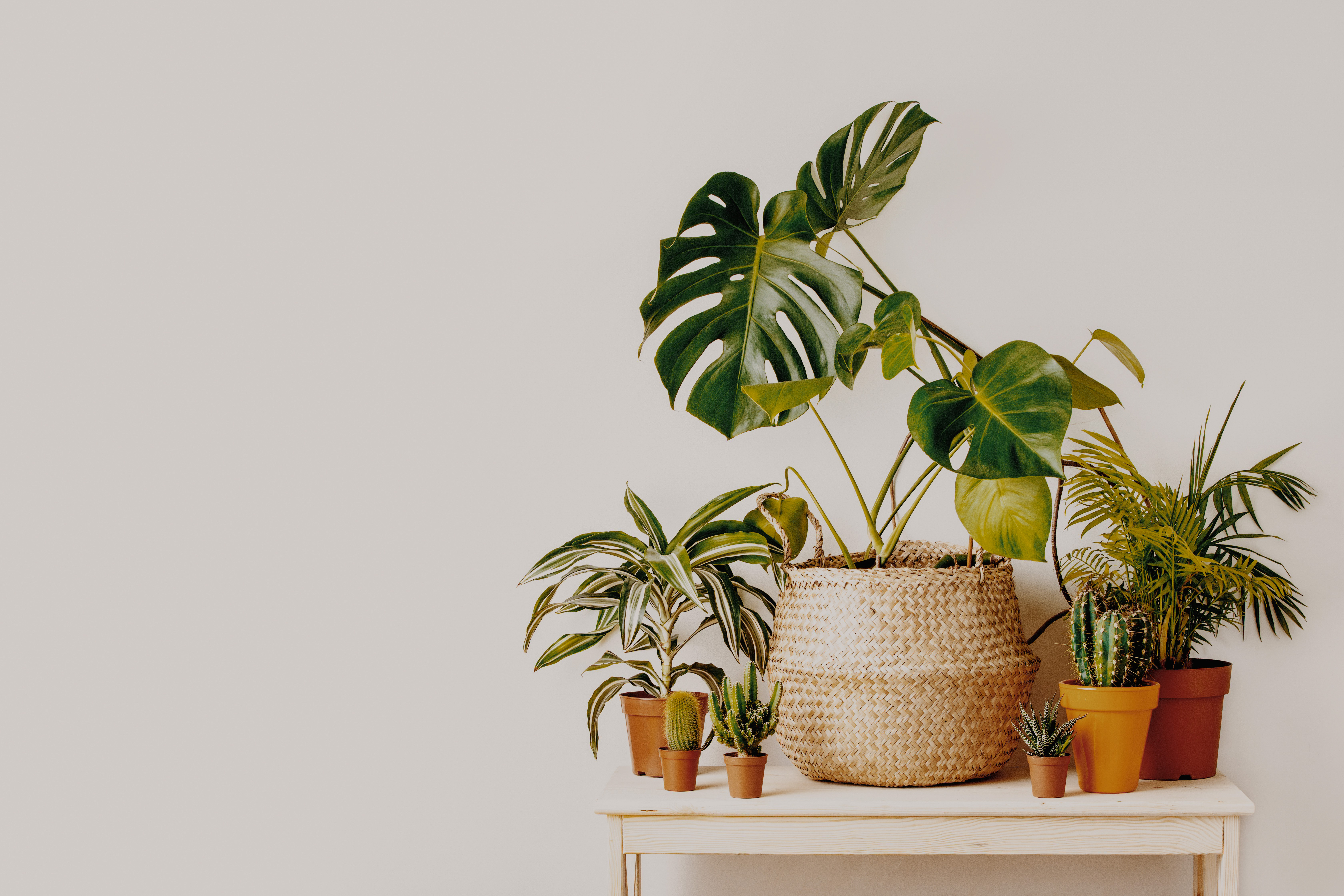 Gaining height
Dress your ceiling! Hanging plants offer more refined and decorative possibilities. Equip your small flower pots with lace or macramé nets, or place them on a geometrical suspension or opt for terrariums, suspended with glass and metal containers. Small tips: convert a burnt-out light bulb into a vase or place your plants in a birdcage .

Coasters
To give a refined touch and a precious touch, place your plants under small glass bells like a terrarium.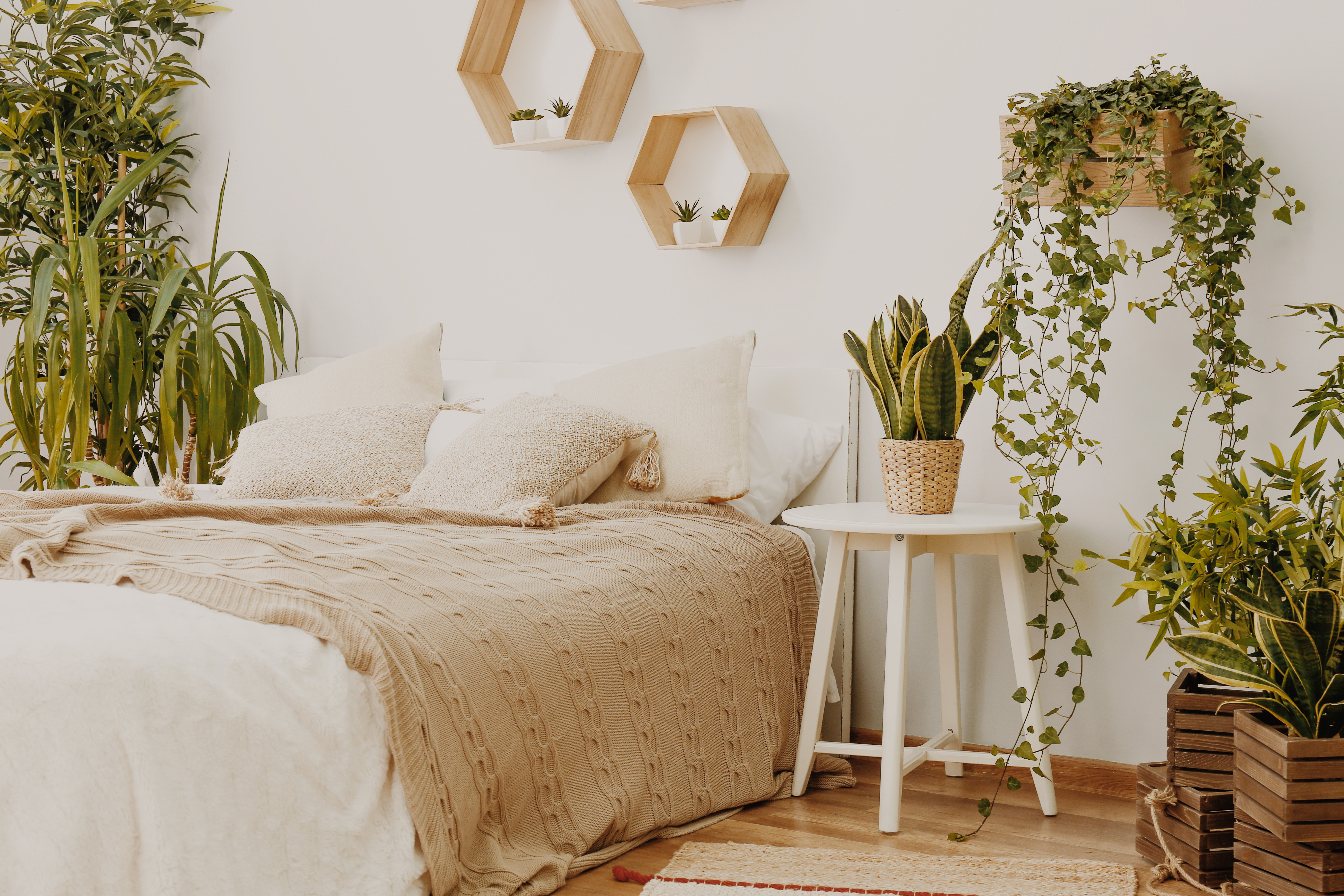 Green Library
Who said that libraries were only for books and trinkets? Place a multitude of potted plants on the shelves, such as a life-size herbarium or a plant wall.

On the wall
Shelves, garlands, wreaths, nature can invite itself everywhere in the house without forgetting the walls! Small wall garden, which you can make yourself because there are several options available. You can also opt for dried flowers and leaves to frame.