3 tips to find the perfect sweater
Are you looking for a nice sweater to keep you warm in winter while remaining trendy and in line with your style?

There are many brands offering you classic or more original sweaters, with different weaves or cuts.

But which one is the best for my figure? Which wool to choose?

Many questions can be asked and we will answer them.
You will find here our best tips to choose THE perfect sweater for you.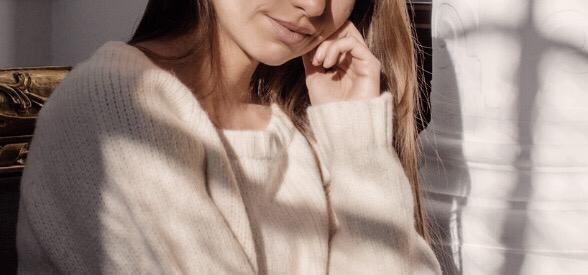 Choose a sweater according to your morphology
Choosing a sweater is not an easy task, especially when you have to adapt it to your morphology and current trends.

In order to find the sweater that will fit you best we will base ourselves on 2 simple physical characteristics: your size and your curves.

You are a tall person? Go for a nice sweater dress, in addition to being easy to wear, it will lengthen your figure and highlight your legs. You can also adopt a big oversized sweater if you want to adopt a more cocooning style.

Are you short? Short sweaters are perfect for you! It won't pack you down and will make your figure look longer. You can opt for pretty patterns such as stripes for example, to give an impression of grandeur.

You are thin? the choice of the collar of your sweater is essential. A roll-neck sweater is ideal as well as cowl-necks that will highlight your morphology. It will accentuate your bust.

You are round? A v-neck sweater will highlight your figure and emphasize your chest. You can also opt for a sweater with puffed sleeves or batwing. Pieces with a movement effect are to be preferred!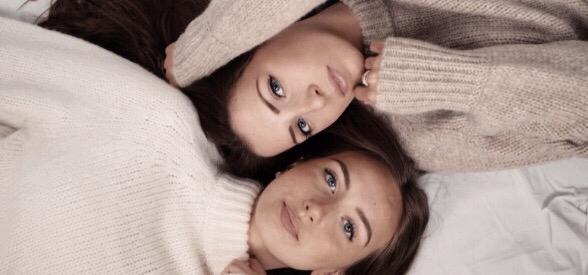 Choosing a quality sweater
Many brands offer sweaters of all kinds.
From the lowest price to the most exorbitant sums, you will easily find something to discourage you.

But then how to know which price-quality ratio is the most advantageous?
In reality, it all depends on your expectations.

You want a sweater that is not too expensive and trendy? Then you are spoilt for choice.
Many famous brands offer this type of sweaters. But beware, the quality is not always there!

A good quality sweater is often more expensive. This is due to the materials used, the place of production and the workmanship.
By buying a sweater from a local brand you will pay for the labor cost which is much more expensive.

However, your sweater will be of a much higher quality and will last longer. Favoring a local brand is also adopting a more sustainable way of consumption.

The materials used are generally more respectful of the environment and animals.
The labor force is paid decently and works in good conditions, unlike brands that are adept at fast fashion.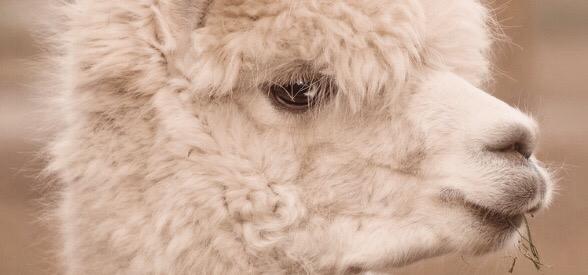 Choose a wool according to your expectations
Choosing a sweater according to your silhouette, ok.
Favouring local brands in order to access better quality sweaters? That's fine.
But what wool to choose for maximum
comfort
,
warmth
and especially
not itchy
?
There is a large number of wool: sheep, merino, angora, cashmere, mohair and so on ... No panic! We will guide you.
Sheep's wool
: it is the most known and widespread natural fiber used. Very resistant and with very good thermal properties. However this wool remains very heavy to carry and is not soft. If you have sensitive skin, this wool is not recommended.
Angora
: Thermoregulating and very soft. This wool is very pleasant to wear. Moreover, its fineness and its lightness are two strong points of this wool. Attention, angora is however very fragile. It pellets easily and tends to lose its hair over time.
Cashmere
: this material is very light, it is warm and thermoregulating. It is also very soft, but it is still a very rare and expensive material. Here again, cashmere is also an extremely fragile material, it is necessary to be very careful with the instructions of cleaning.
And why not opt for alpaca wool?
Alpaca wool
, or "
wool of the gods
" is the best wool you will find on the market.
Its
insulating
power is 7 times greater than that of sheep's wool, it also has the characteristic of being
thermoregulatory
, so it will not make you sweat.
Alpaca wool is an extremely
resistant
fiber, it does not pilling and is easily washed.
A sweater made of alpaca wool will last you over time!
Very
soft
and
fluffy
, you will feel like in a warm
cocoon
.
Hypoallergenic
, it is suitable for all skin types.
Quality
,
comfort
,
warmth
and
style
are important characteristics when choosing your sweater.
So why not adopt a BellePaga sweater?
Trendy
and
warm
, you will find a large choice of sweaters.
Very
soft
and of
high quality
, you will not be able to do without them.
In addition to offering high quality wool, our products are
ethical
,
animal friendly
and
environmentally friendly
. What more could you ask for?