How do I know if our products are made with respect for animals?
Pollution, global warming, mass extinction of species, our dear planet is facing many tragedies. While the world is trying to improve itself in order to preserve our resources and reduce pollution. Some companies, on the contrary, cannot boast of an ethical lifestyle. The use of toxic products for humans and the environment, disrespect for workers, polluting transportation or even animal abuse, many companies use
non-responsible practices
on a daily basis. But how to avoid this? How to trust a brand? In this blog post we will focus on animal welfare within brands and how to find out which brand is best to consume.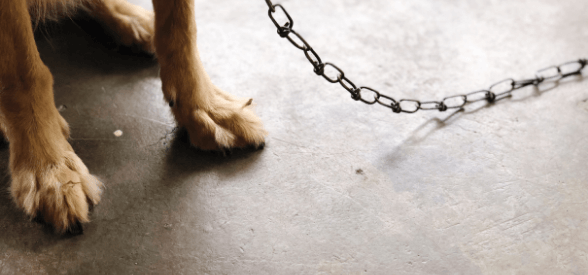 How far have we come with respect to animals in the commercial sector?
First, it is important to understand the concepts of "in vitro", "in silico" and "in vivo".
In vitro
means that the test method of the products is tested on artificially duplicated human or animal cells. As for the
in vivo
method, the products are tested directly on living animal tissue. As for the
in silico
method, it is a method where scientists create computer models and compare their data with already known molecules.
Many companies, especially in the cosmetics industry, were allowed to test their products on animals until the 2000s to ensure that their products were safe for human use. Depending on the needs, the tests can take different forms such as skin applications on animals, spraying or even injections. Since then, many European and international laws have been passed in response to the dissatisfaction of consumers and animal rights groups. However, many of these laws are circumvented by companies and other countries still have no legislation on this subject.
More concretely, where are we now?
- In Europe:
The legislation is precise on this subject: "no finished product must be tested on animals". However, some ingredients present in the product may be tested before the product is designed.
- In China:
In China, many brands test their products on animals. Especially foreign products imported into China. That is to say that a European brand, for example, pays the Chinese government to test their products on animals. But that's not all, the European Chemicals Agency, or more commonly known as ECHA, requires new tests on animals for chemicals used in cosmetics. According to them, these tests are necessary to demonstrate the safety of the employees and scientists who manufacture these products. This is a strange way of thinking when you know that in order to test on animals it is necessary to have scientists.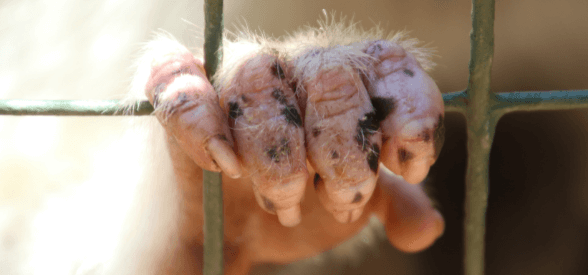 What do animals endure when products are tested on them?
In 2015 in China, the number of experiments performed on animals (all experiments combined) amounted to nearly 21,000,000, compared to 15,000,000 in the United States and 1,900,000 in France. Most of the animals used are mice, rats or rabbits. But that is not all, many monkeys and dogs are used for these experiments. On average, 210,000 experiments are performed with dogs and 160,000 with monkeys worldwide. Dogs are mainly used in China, the United States, Canada and South Korea. As far as monkeys are concerned, the United States, China, Japan, the United Kingdom and France are at the top of the list.
Their lives are confined to gloomy rooms and narrow cages. With artificial lights and basic food, these animals are treated like disposable laboratory equipment.
What happens to the animals during the tests?
It is important to know that a single test can require up to 1,000 animals. And not all of these tests are soft, quite the contrary. In some cases, the tests are
unspeakably cruel
. Pregnant rabbits are force-fed the products in question and are analyzed throughout their pregnancy, only to be killed, dissected, and their offspring killed. In other cases, rabbits are used from birth and products are administered to them while following their growth and especially their survival... Many other tests just as ignoble exist, such as forcing the inhalation of chemicals through tubes stuck in their throats or putting products in their eyes while preventing them from scratching themselves by putting them in restraint cages, and so on...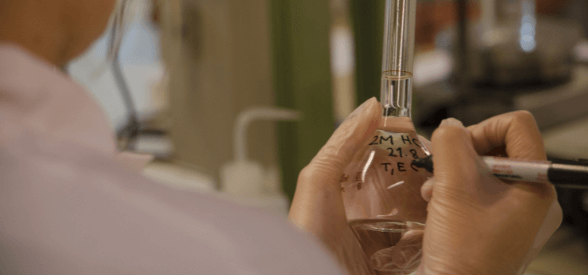 How do I know if a product is not tested on animals?
You may be familiar with the term "
cruelty free
", but is it really as clean and respectful as it claims? Many companies use this expression along with an ethical, clean, ecological or green code to fool you. This is called greenwashing. In the case of
greenwashing
, the company uses visual and sensory cues to make you believe that the brand is "clean" and
respectful of the environment
and
animals
thanks to a flowery logo, a green graphic charter or the use of words carefully chosen to deceive you. This does not mean that the brand is vegan or not tested on animals, quite the contrary.
But then how do I know if the product I want to buy is animal friendly?
To be 200% sure, there is a worldwide database called "
Beauty Without Bunnies
" which includes more than 5,000 companies and brands that do not test on animals. Otherwise, when buying the product, look directly on the container and if it has the label "animal test-free" or "vegan" then your product is not tested on animals! If your product is vegan, then none of the ingredients are of animal origin and are not tested on animals. As far as the "animal test-free" label is concerned, this means that only the tests are not carried out on animals.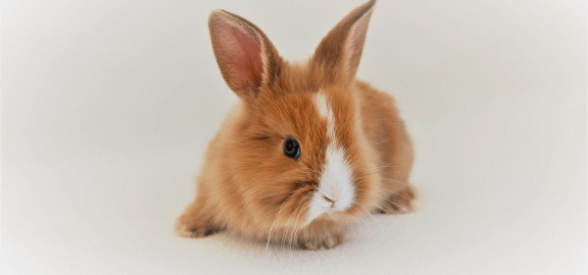 What are the known brands not tested on animals?
After all you've just learned about animal abuse during tests performed on them you may be wondering which well-known brands are to be preferred? Here is a short list from the "
Beauty Without Bunnies
" database.
- Beauty Bay
- Cezanne
- Coco & Eve
- Druide
- Drunk Elephant
- Essence
- Beauty Blender
- H&M
- KVD Beauty
- Le Rouge Français
- Lush cosmetics
- NYX Professional Makeup
- Rare beauty
- Urban decay
- Typology
- Tarte Cosmetics
- Real Techniques
And what are the well-known brands to avoid at all costs? Here again I identified myself with the "
Beauty Without Bunnies
" database.
- Balenciaga
- Benefit Cosmetics
- Bobbi Brown
- Burberry
- BVLGARI parfums
- Cacharel
- Calvin Klein Cosmetics
- Caudalie
- Chloé
- Clarins of Paris
- Clinique
- Diesel
- Dior
- Dolce & Gabbana
- Dr. Jart
- Durex
- Estée Lauder
- Fendi
- Giorgio Armani
- Givenchy Inc.
- Gillette Co.
- Gucci Fragrances
- Guerlain
- Hugo Boss
- L'Occitane
- L'Oréal
- La Mer
- Lancôme
- Laneige
- LaRoche Posay
- MAC Cosmetics
- Makeup Forever
- Miu Miu
- Michael Kors
- Mont Blanc
- Nars Cosmetics
- Nivea
- Prada
- Schwarzkopf
- Sephora Cosmetics
- Shiseido
- Tommy Hilfiger
- Valentino
- Versace
- Victoria Secret
- Yves Rocher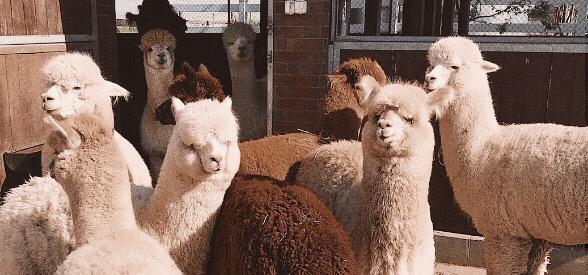 BellePaga, a brand that respects animals
At BellePaga, we offer a large selection of women's and men's
ready-to-wear clothing made from alpaca wool
.
Alpaca wool
is very warm, extremely soft and thermoregulating. It is also hypoallergenic and does not smell when wet.
All our products are made from alpaca wool and with total
respect for the animal
, but also for the workers and the environment. We are an
ethical
and
eco-responsible
brand, concerned about every stakeholder in the manufacturing process.
Indeed, alpaca wool comes from the animal of the same name: the alpaca. Our alpacas live in their natural environment in Peru in the
Andes
. There, they live a peaceful life where they are sheared only once a year when the heat arrives in order to harvest their
prestigious wool
. The Peruvian craftsmen in charge of taking care of the alpacas have been practicing shearing for years, it is an ancestral practice. No animal suffers during the shearing because it is fast and they are used to it. Moreover, with the strong heats the shearing relieves them. What more could you ask for?
That's it! Now you know how to know if your products are made with respect for animals. For more information, don't hesitate to visit the PETA website. You will find a lot of information! Now, if you are looking for warm, comfortable and trendy woolen clothes, do not hesitate to visit our website. We offer you a large choice of articles made of alpaca wool and
100% ethical and animal friendly
. See you soon on
BellePaga
.