Men's Knitted Scarf

Alpaca wool scarves for men
 will embellish your outfits throughout the seasons by offering unequalled quality and virtues. Classic wool, use after use, can become uncomfortable to wear, while Alpaca wool will keep all its softness. This is why, adopting Alpaca wool is the solution to all your wool worries. Its
thermoregulating and insulating properties
will ensure permanent warmth.
At BellePaga, we work with local producers in Peru to bring a know-how especially in terms of knitting the scarf. Thus, all our items are hand made or finished to ensure perfect quality.
Our scarves are made of
Alpaca wool
. An animal living at 4000m of altitude in the Andes Cordillera in South America. Known to have
exceptional natural qualities
, it is also called the "Wool of the Gods". This is why we know that its properties will be able to meet all your needs.
Soft knitted scarf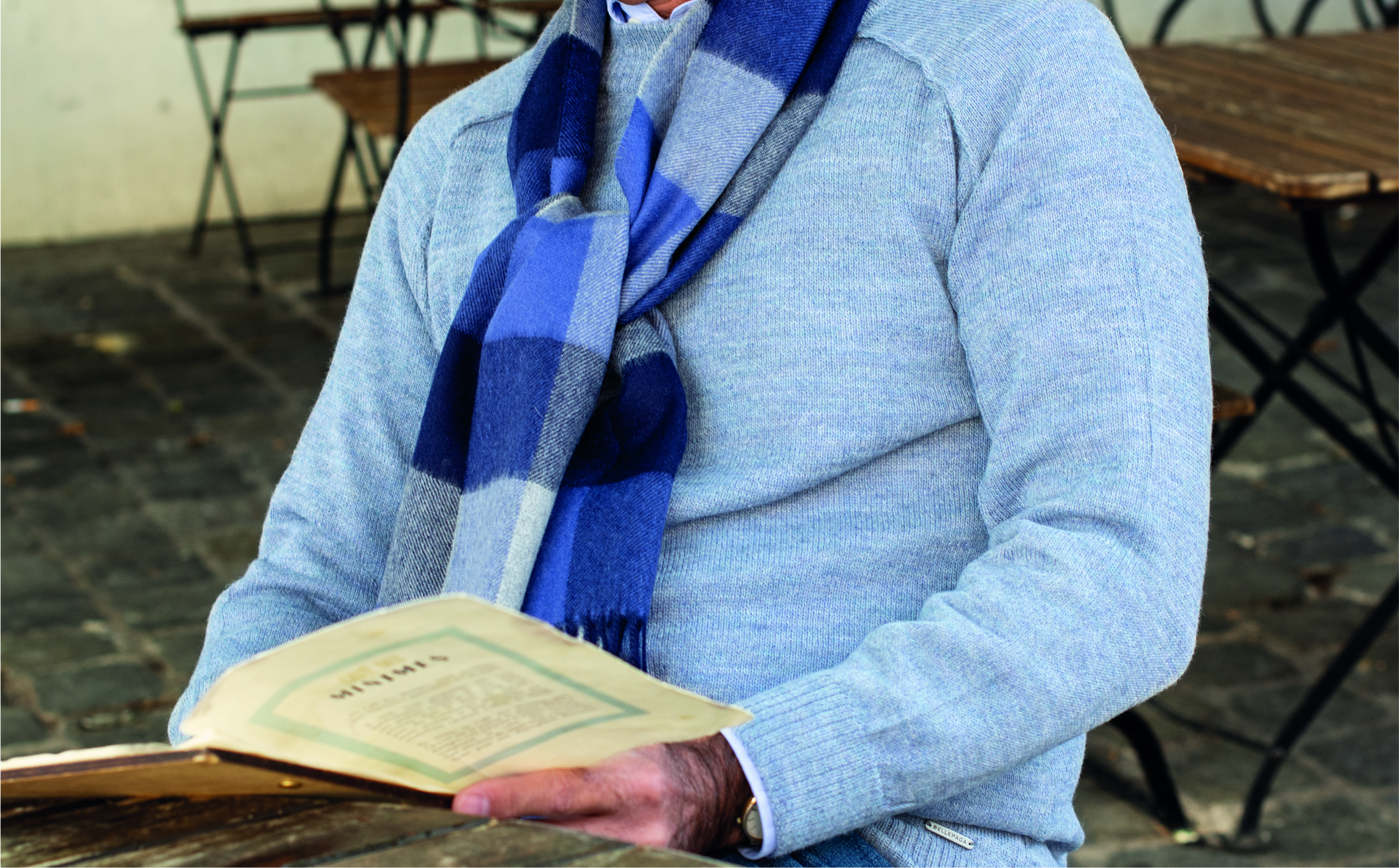 The quality of the knitted men's scarves comes from the ancestral know-how of the Peruvians. They have been using Alpaca wool for a long time and know how to weave it to make it even softer and more comfortable. More precisely, it is the wool of
Baby Alpaca
 that is used, allowing to have even more softness.
Baby Alpaca is not the shearing of the Alpaca child but a part of the Alpaca's hair. Indeed, some parts of the hair have different properties. This is measured in micron, which represents the size of the fibre, there are 5 categories.
The Baby Alpaca is therefore one of the fibres with the smallest fibre size, which gives it even more advantages. Notably a
comfort
and
elegance
that go hand in hand, a
warmth
and
softness
that transports you on a cloud.
It is important to note that Alpaca wool is 7 times warmer than sheep's wool, hence this
significant warmth quality
. However, you should also know that Alpaca wool is a naturally
thermo-regulating fibre
. This means that the wool will bring you comfort during the coldest winters but can also accompany you during spring and autumn evenings when you are outdoors.
BellePaga's knitted men's scarves are also
airy
, a touch like that of a cotton flower. You will be transported to a soft, welcoming world that will meet your needs.
Also note that the exceptional quality of our products, guaranteed by its h
andcrafted production
, ensures an exceptional outfit.
Indeed, these knitted scarves will hold up well over time. On the one hand, thanks to the know-how but also thanks to the choice of wool. Alpaca wool is recognized as being 4 times more resistant than sheep's wool, while being the only wool that does not pill.
This is why by choosing hand-knitted scarves at BellePaga, you are assured of a quality choice and a scarf that will surround you
throughout the trials of your life
.
Men's scarf


BellePaga offers you all the advantages of Alpaca wool in
different designs
for all styles.
Different scarves in various colours and patterns are available. From plain scarves to sparkling shades, one will add elegance to your casual outfits, while the other will add pep to your work suits.
Thin or thicker scarves. All this will allow you to vary your outfits and add more details thanks to this timeless and comfortable accessory.
Men's scarves that are knitted will also be able to expel all the water from your body or even the rain. You will therefore be protected from moisture and perspiration so you can make the most of the external weather conditions without fear.
Indeed, the
Alpaca
 must adapt to temperature changes throughout the day in its natural environment. This is why it's fibre also knows how to adapt to the animal's needs. This is also why its wool is so appreciated.
Our scarves are produced respecting the values of the BellePaga brand, that is to say, a short circuit in Peru, respecting Peruvian traditions, the environment, the animals and the craftsmen who are paid at the fair value of their work.
This is why our scarves will accompany you throughout your days and are ideal for all those people seeking to combine all the advantages of wool with a certain elegance while forgetting all the associated disadvantages.
Knitting a scarf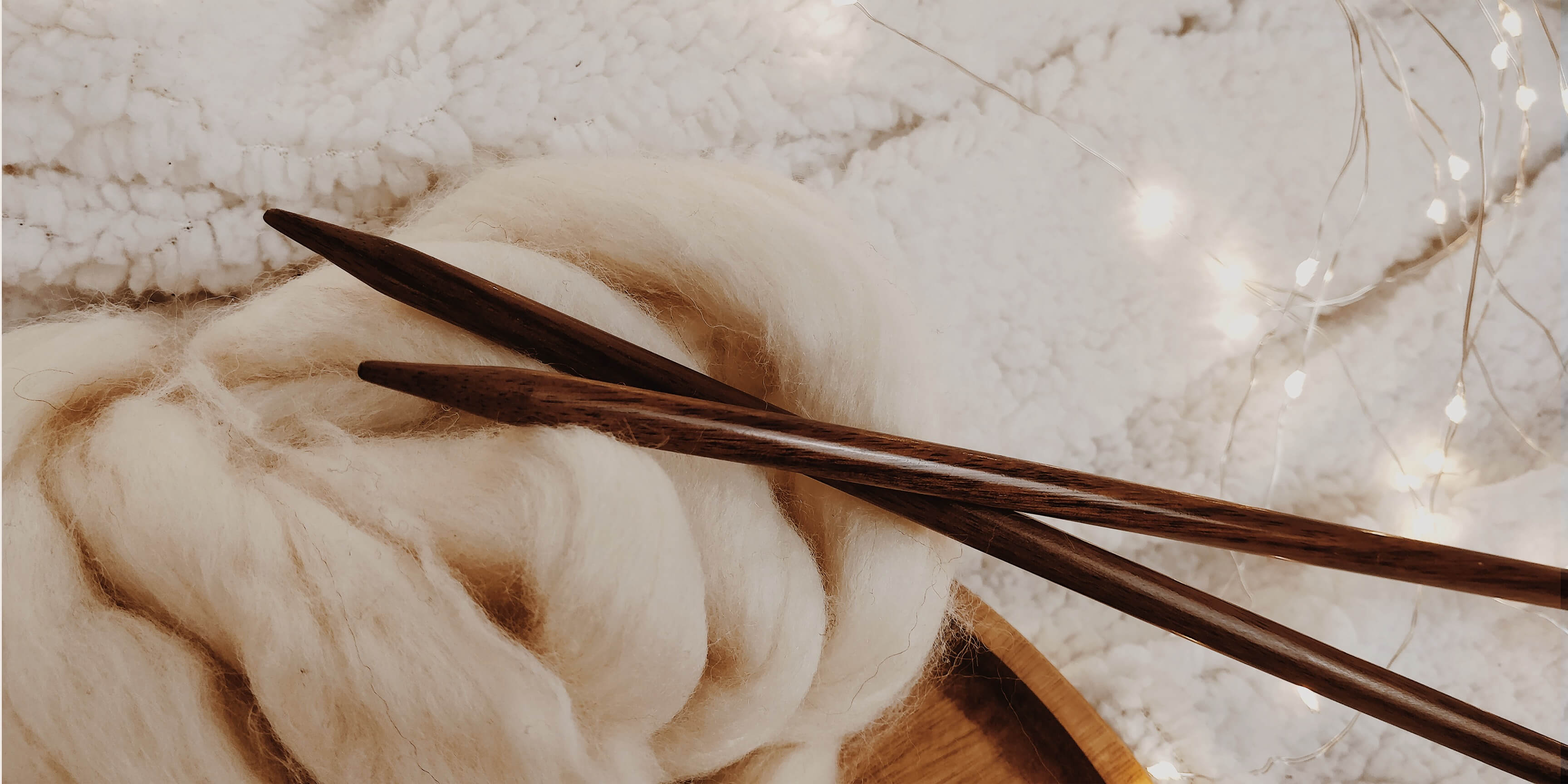 You'll need wool for that. Find a warm wool, certainly sheep's or goat's wool exists. Other synthetic wools are also available, but may irritate your skin when worn next to your skin.
That is why we advise you to take
Alpaca wool
. It will bring you warmth and comfort while being of an incomparable softness, making your creation all the more unique.
As for other tools, needles are a must. To start, use relatively short needles. Don't forget that the longer the needle is, the more complicated it will be to handle.
The diameter of the needle is also important because the thicker the needle, the looser the stitches will be. On the contrary, when the needle is thinner, the stitches will be tighter.
Once the wool is obtained, it is time to find a pattern. Start with rectangular scarves that are simple to make. Count the number of stitches to make the width, usually between 30 and 40 makes the scarf wide enough.
Start knitting until you have the desired length. Now you can offer beautiful hand-knitted scarves to your loved ones. And all this while taking advantage of the benefits of Alpaca wool.
Maintenance of a knitted scarf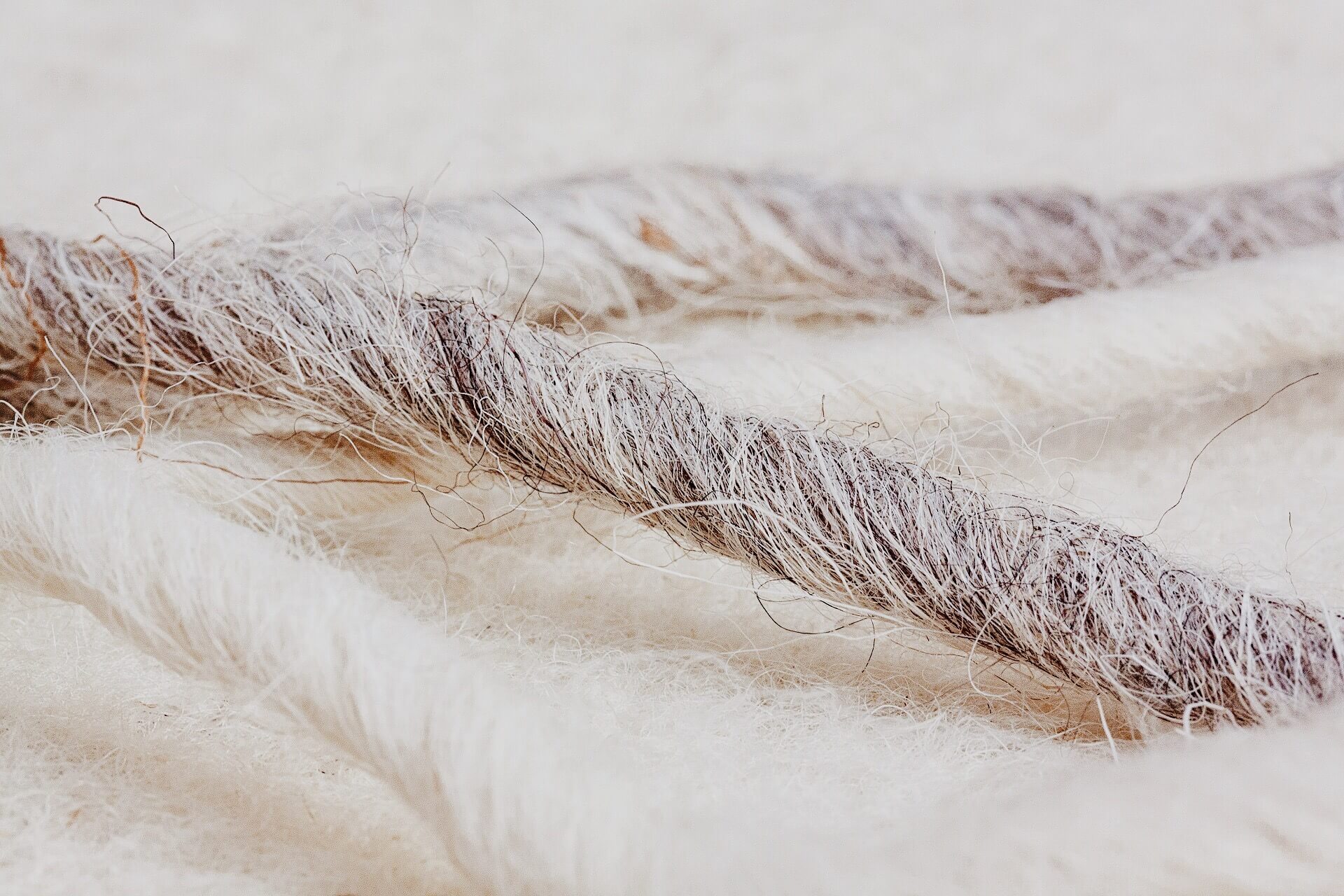 Our knitted men's scarves are therefore designed to bring you comfort and softness. In addition, they are durable and easy to care for. 
Alpaca wool has the property of being more resistant than sheep's wool. This property allows it to have a longer life span, and therefore to keep your product for a longer period of time without fear of holes or other defects that may appear later. 
Alpaca wool does not pill, so it is not necessary to wash men's wool scarves by hand. A machine wash at 30°C in the wool programme or in the soft programme with the rest of your clothes will be sufficient. 
Moreover, the colours used on our scarves are not chemical but come from the natural dyes of Alpaca wool or mineral pigments. 
These pigments are more resistant than chemical dyes and are more environmentally friendly. Thus, these socks will allow you to have access to colours that last over time. 
BellePaga,
the Brussels brand that can be found on
www.bellepaga.com
, offers you baby alpaca wool scarves that give you a feeling of comfort and softness like you've never felt before. 
Baby alpaca wool offers a maximum of softness and warmth.
It is known internationally and presented as the finest and most luxurious wool in the world. It has many virtues such as resistance (4 times more resistant than sheep), softness, warmth (7 times warmer than sheep wool), waterproofing and it is a hypoallergenic fiber.
In short, "Baby Alpaca" corresponds to the fiber of Alpaca which is between 18 and 22 microns. It is a very fine fiber that represents the softest part of the Alpaca's hair. Moreover, alpaca fiber does not require chemical treatment, bleaching or dyeing and has many ecological virtues.
BellePaga offers different models of men's scarves that will help you face the freezing winters. There is something for everyone! Something to keep you warm all winter long!
The beginning of a long story...
BellePaga is the story of two young Belgian friends, one of whom grew up in Bolivia among these beautiful landscapes and animals. Alpaca wool, also known as the wool of the gods, has exceptional virtues that are too little known on our continent, yet are very precious for the most sensitive and cold among us.
This is why they decided to launch together their brand of natural, comfortable and elegant clothing and accessories made of Alpaca wool for women, men and the home.
It is a new brand that finds the perfect balance between comfort, warmth and elegance, with a modern and pure style that is a soft mix between natural and urban. It is also a brand with strong values related to nature, fair trade and sustainable development.
The Alpaca is a cousin of the Llama which lives on the very high plateaus of the Andes, in South America, at more than 4000m of altitude. This animal produces a fine and silky wool with exceptional virtues. Indeed, it is extremely comfortable because of its softness, lightness and unequalled warmth.
Discover all our baby alpaca wool scarves from BellePaga, which will keep you warm all winter long, on the website
www.bellepaga.com
 !