Very warm socks
The extra warm sock is the perfect accessory to keep your feet warm in chilly weather. In winter, temperatures can drop dramatically and feet are the first part of the body to feel it. It is difficult to find a pair of very warm socks that combines warmth, comfort and finesse. However, BellePaga has found the perfect recipe for your feet to stay warm on chilly days. In winter, temperatures can drop dramatically and feet are the first part of the body to feel it.
It is difficult to find a pair of very warm socks that combines warmth, comfort and finesse. However, BellePaga has found the perfect recipe to keep your feet warm while feeling perfectly comfortable in super soft, thin, warm socks. Look no further, the warmest winter socks you're looking for are the BellePaga Warm Socks.
The perfect warm socks for winter are warm socks that keep you warm but don't make you go up 2 shoe sizes. They also need to be at the right height, not too short and not too high. Read on to find the warmest socks for winter that will give you a pleasant winter by providing warmth and comfort to your toes.

Why do we have cold feet?

The first reason why this cold foot sensation occurs is the decrease in blood flow. Indeed, when it is cold our body has a survival function. It contracts the blood vessels in the extremities of our body such as the hands, nose, ears and feet so that the blood flows less and thus promotes the circulation of blood to the vital organs. In addition, it is important to know that a decrease in blood circulation in the vessels is synonymous with a cold. On the contrary, when blood circulation increases around an organ or a part of the body, this area is warmer.
A second reason for a cold foot sensation is immobilization for a long period of time. Indeed, this feeling of "pins and needles in the feet" can sometimes also lead to a coolness in the feet. This is a cause that often happens when the legs are crossed and the blood circulates less fluidly.
Also, one cause of cold feet is blood circulation problems. It happens that some people are prone to blood circulation problems. These people can therefore have a sensation of cold feet without being exposed to the cold or anything else.
A lack of minerals and vitamins can also be a source of cold feet. In fact, our body needs a certain number and quantity of vitamins and minerals to ensure its proper functioning. However, when our body does not receive everything it needs, certain parts of the body let us know. This is the case with cold feet.
In this sense, it is also possible to speak of Raynaud's disease. This one is translated by a cooling in particular of the hands and the feet. The organs also become slightly white, since the blood cannot reach the extremities and even the whole hand.
The last factor of cold feet is hypothermia. This happens more rarely. It usually occurs as a result of shock or major injuries and bleeding. Again, it is important to understand that blood circulation is the major cause of this cold foot sensation.

Which material to choose?

Cotton: cotton socks are the most common on the market. They are both inexpensive and breathable, and are easily found on the internet and in stores. However, cotton is not a very warm material, and can be a little too light, especially during the cold seasons.
Wool: wool is both thermoregulatory and warm, but it can be less soft and make some people allergic. It remains however an excellent alternative for people who tend to sweat feet, and then is still one of the leading materials of the winter.
Alpaca wool: alpaca wool combines the virtues of wool for its warmth and thermoregulation, and cotton for its softness. Alpaca wool is light, resistant and very silky, it remains one of the best alternatives to choose the material of its very warm socks.
Other materials: there are many different materials to make shoes for winter, such as cashmere, which is, like alpaca, an excellent material for very warm and soft socks; and synthetic materials such as polyester, polyamide, acrylic etc., which are much cheaper, but also not very warm, and have no thermoregulatory properties.

Very warm alpaca wool socks

Alpaca wool, also called "wool of the gods", faces all the problems encountered with other wools or other materials. It was known in ancient times as one of the most valuable materials in the eyes of the Incas.  
The alpaca lives mainly in South America, an animal characteristic of the Andes where the climatic conditions are difficult and to which it has adapted very well. Because of its habit to different climates, it has given its wool thermoregulatory properties and softer than other wools.  
It is also the only type of wool that does not pilling, which allows it to last much longer than other types of wool. Another great aspect of alpaca is that it does not contain lanolin, a chemical that some people are allergic to in sheep's wool.
Its unique fiber therefore gives our products a long life with the right conditions to feel good every day and have a great time.

Maintaining alpaca wool

Thanks to the fantastic resistance of the Alpaca fiber (4 times more than sheep's wool), our very warm socks are very resistant to wear and tear and have a long life. You can keep them for years without any problem and wash them easily in the washing machine in wool program or at 30 degrees with the rest of your clothes. In addition, Alpaca does not pellet as much as sheep's wool.  
Finally, BellePaga uses natural dyes directly from the animal's wool or mineral pigments that are much more resistant than chemical dyes and much more environmentally friendly. The natural colors do not change with each washing.

Very warm insulating socks

Baby alpaca wool is different from other wools because of its rarity, but also because of its exceptional benefits. Indeed, it is known to have insulating properties. Thanks to its thermoregulatory mechanism, alpaca wool adapts to your body heat, so that you always stay at the right temperature. With these very warm socks, you won't have to worry about sweating, and your feet will stay dry. They are also seven times warmer than sheep's wool and four times more durable than sheep's wool. Look no further, the warmest socks for winter are right in front of you.

Very warm thermal socks

Very warm thermoregulating socks keep your feet at a constant temperature, thus avoiding the feeling of cold feet. If you want to practice a sport in winter, you need very warm socks that adapt to the weather conditions. For this, there is a new fiber still unknown to many people, this fiber is the alpaca fiber.  
So here are its many benefits, this wool is one of the most ecological, in fact, the alpaca wool combines several natural colors which makes its value superior to other wools. The mixture of fibers can produce an unlimited number of colors. Another of its priorities is that it contains minute air pockets, which is why we can create our very warm and light socks with thermal properties.  
For example, this wool is three times more resistant than sheep's wool, and seven times warmer. In addition, our warm socks are of exceptional quality, they do not break, do not fray and are very easy to wash. Machine washable on a wool program up to 30 degrees. Don't wait any longer to wear the unique comfort of these very warm socks!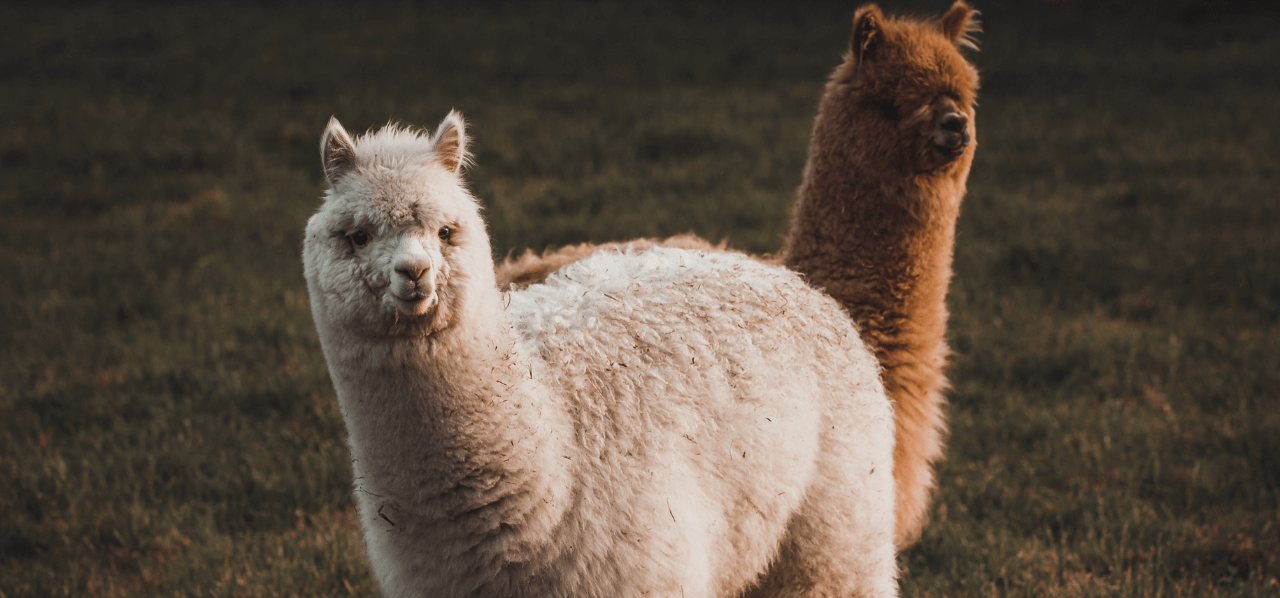 Who are we?

BellePaga is a young Brussels-based brand founded in 2015 by two friends. One of them having lived part of his childhood in Bolivia discovered the king animal of South America, the alpaca. The two of them decided to create BellePaga, a textile brand offering different products made from alpaca fiber straight from Peru in the Andes Mountains. BellePaga offers a wide range of products for all tastes valuing different values such as respect for animals, sustainable production, eco-responsible, with an optimal quality!
The sock is the flagship product of our brand that only BellePaga offers with the help of our local producers who allow us to make and finish them by hand thanks to the traditional knowledge they have acquired from their predecessors. In addition to socks, BellePaga offers other products such as sweaters, ponchos, cardigans, hats, gloves, plaids or quilts as well as care products to take care of your items.