Thick wool scarf
Winter is coming and with this beautiful season full of snow, parties, Christmas and New Year's Eve celebrations, comes the cold weather. What best than a warm thick wool scarf to protect you from the cold during this period? A thick wool scarf will keep you warm but always add a touch of style to your outfit.
That is why, at BellePaga, we recommend you to purchase an alpaca thick wool scarf. This item has so many properties and will become your go to item for the winter.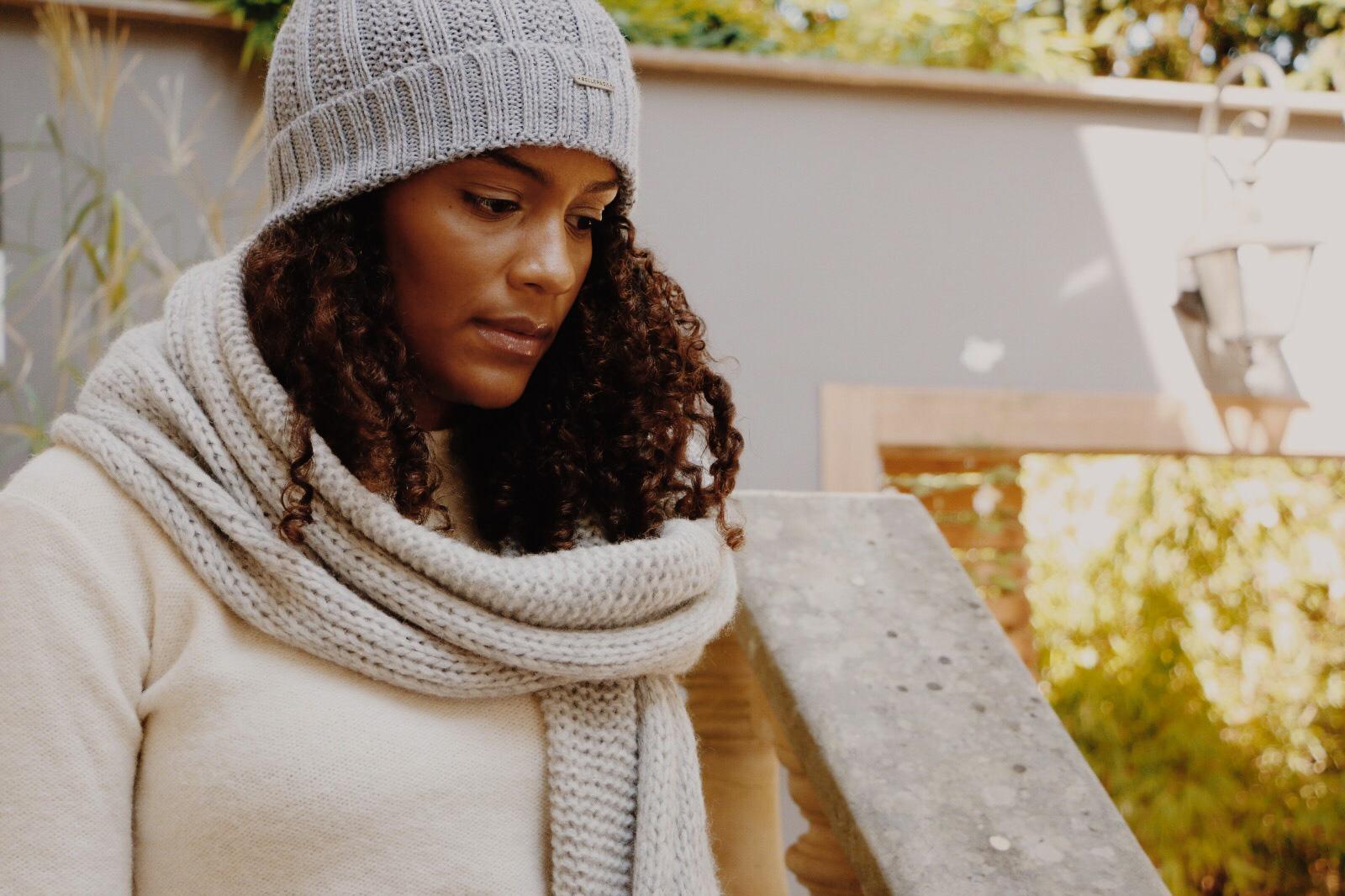 What is an alpaca?
Throughout this whole page, we are going to mention a lot a special kind of wool, alpaca wool. But before going in more detail on this wool, it is important to mention and develop what is an alpaca.
An alpaca is an animal, from the family of the camelids. An alpaca is a cousin to the llama. Unlike many beliefs, they are actually quite different. They have pointier ears and are smaller and less muscular. They also have a much more dense and softer coat. Llamas are not famous for their fur, unlike alpacas, and are mostly used for transportation purposes. What makes the alpaca so unique is also the huge variation of colors the fur can have. There are around 20 different official colors and way more undertones! That will most certainly make many different and unique thick wool scarves.
An alpaca is a very calm animal. He is very shy and does not make a lot of noise. Unlike common beliefs, alpacas do not spit easily on strangers. They only spit amongst themselves and spit on humans when they feel threatened or in danger. You have therefore no reason to believe an alpaca will spit on you!
Alpacas are becoming more and more popular. Across Europe, alpaca farms are arising and you can now easily find an alpaca farm near you whether you live in France, the UK, Germany, Norway or even Sweden. In these farms, a multiple choice of activities is possible. Depending on the farm, you can only do a visit, take a walk in the countryside with alpacas, sleep for the night on the farm or even organize special events such as hen parties or even marriages.
At BellePaga, we have created a platform that lists a huge number of alpaca farms in Europe. The list is constantly growing so do not hesitate to have a look at it on our website!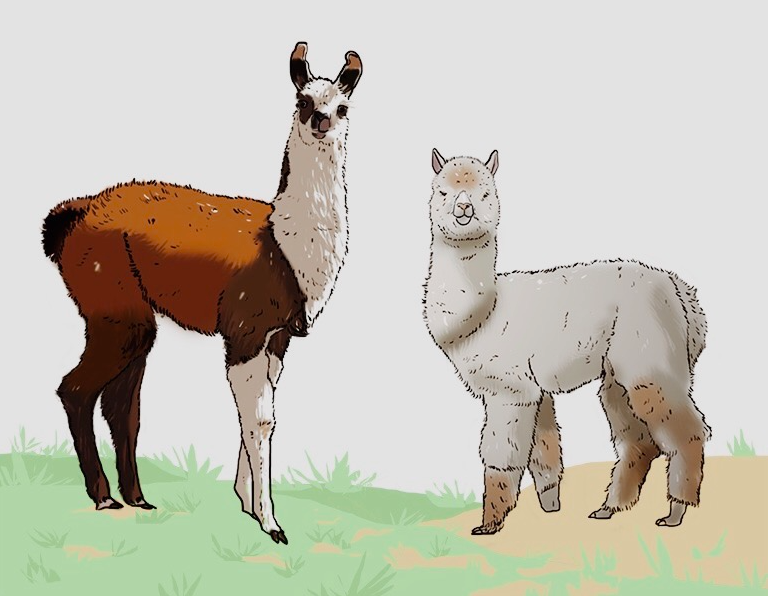 Cashmere scarf
Very often compared to cashmere, alpaca wool is in fact different in many ways. It is firstly extremely warm. It is seven times warmer than sheep's wool. That make it the perfect wool to compose a thick wool scarf. Barely placed on your neck, it will instantly bring you a sensation of warmth and comfort. It is also very lightweight. That makes it a very comfortable scarf to wear as it will not be a burden to wear on your neck. It also does not itch or pick, as it is a hypoallergenic wool that can be worn by even the most sensitive skins. Alpaca wool is also very durable, it is four times more resistant than sheep's wool. That will make your thick wool scarf last longer than your usual scarf. You will be able to wear it for many years. Another main characteristic of alpaca wool is that it is thermoregulatory. Because an alpaca has to go through enormous temperature variations during the same day, its coat has adapted to this situation and is capable of keeping you warm when you are cold while at the same time not making you too hot and therefore, preventing from sweat, odors and humidity. Alpaca wool is finally a very ecological wool as it not treated with chemical products and it does not contain lanolin.
All these different properties: durability, thermoregulation, ecological, warmth, softness, comfort, long-lasting and hypoallergenic make alpaca wool the perfect wool for your thick wool scarf.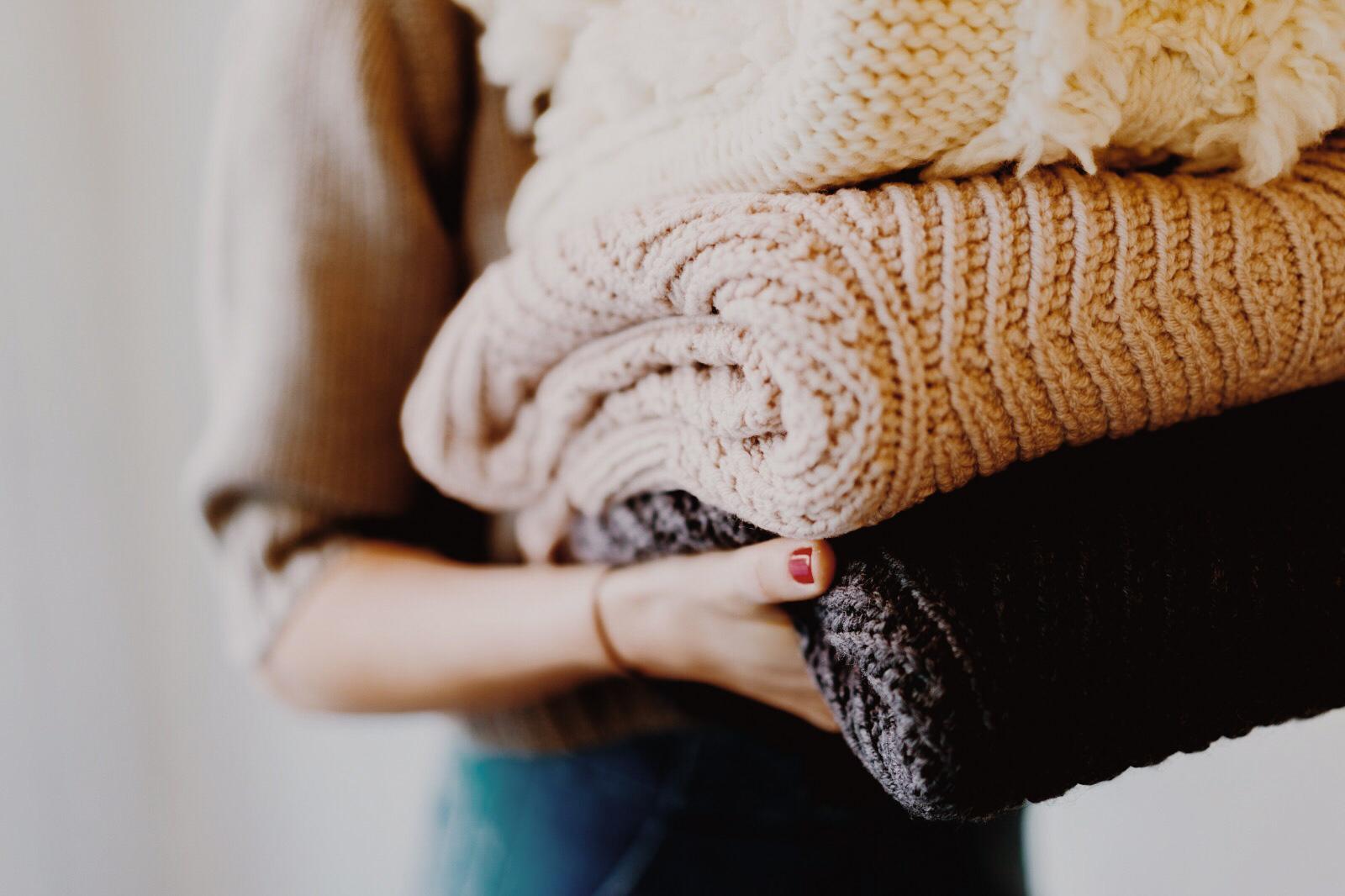 Baby alpaca wool
Alpaca wool has therefore many different properties, but that's not all!
There are actually several types of alpaca wool, but the most two famous ones are "classic" alpaca wool and baby alpaca wool.
But what is the difference between the two?
Baby alpaca wool is unlike what most people think not from the coat of a small alpaca but from the first shearing of the alpaca. The baby alpaca is therefore a softer, thinner and more dense wool than the regular alpaca wool. It is extremely rare and makes items softer and warmer.
That is why, at BellePaga, almost all our products are made out of baby alpaca wool. We seek to offer the most quality products with the best quality wool.




Thick wool scarf mens
At BellePaga, we offer a wide range of scarves. You will easily find a thick wool scarf for men but also for women. We offer two main types of scarves, thin and thick scarves. Our thin scarves are available in a multitude of patterns, stripped, checked, plain and even a different color for each side. Our plain scarves are available in a multitude choice of colors, going from more classic colors such as black, white, beige, brown but also more colorful scarves like electric blue, pink, red, lavender and many more. We also offer a selection of different thick wool scarves. These scarves are available in different colors, black, white, beige, blue, grey, purple and different shades of red.
You therefore can find on our website different thickness, colors, patterns, lengths and width.
All these choices allow you to find the perfect scarf for you and for your wishes.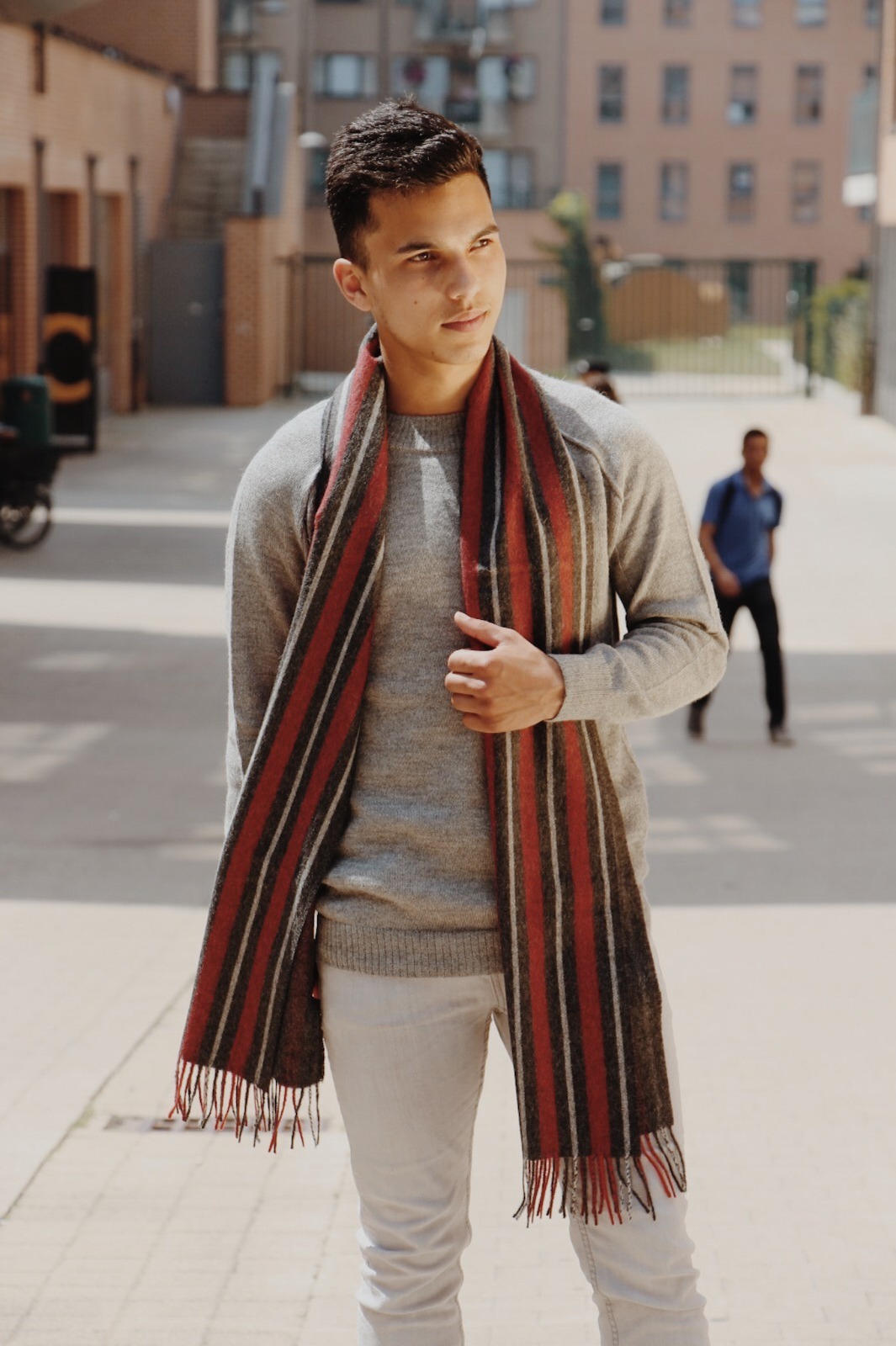 Chunky knit scarf
As we mentioned earlier, when purchasing a BellePaga scarf, you have the choice between two main types of scarves, a thick wool scarf or a thinner wool scarf.
But how can you wear your BellePaga scarf?
If we focus on a thick wool scarf, this type of scarf is perfect for a cold winter day! It is very chunky and will therefore cover you whole neck instantly.
You can pair our scarves with all your clothing items. It will add a touch of style and glam to a simple outfit our be a simple accessory on a super colorful outfit.
Our scarves adapt to any style as they are modern and very simple, and therefore timeless.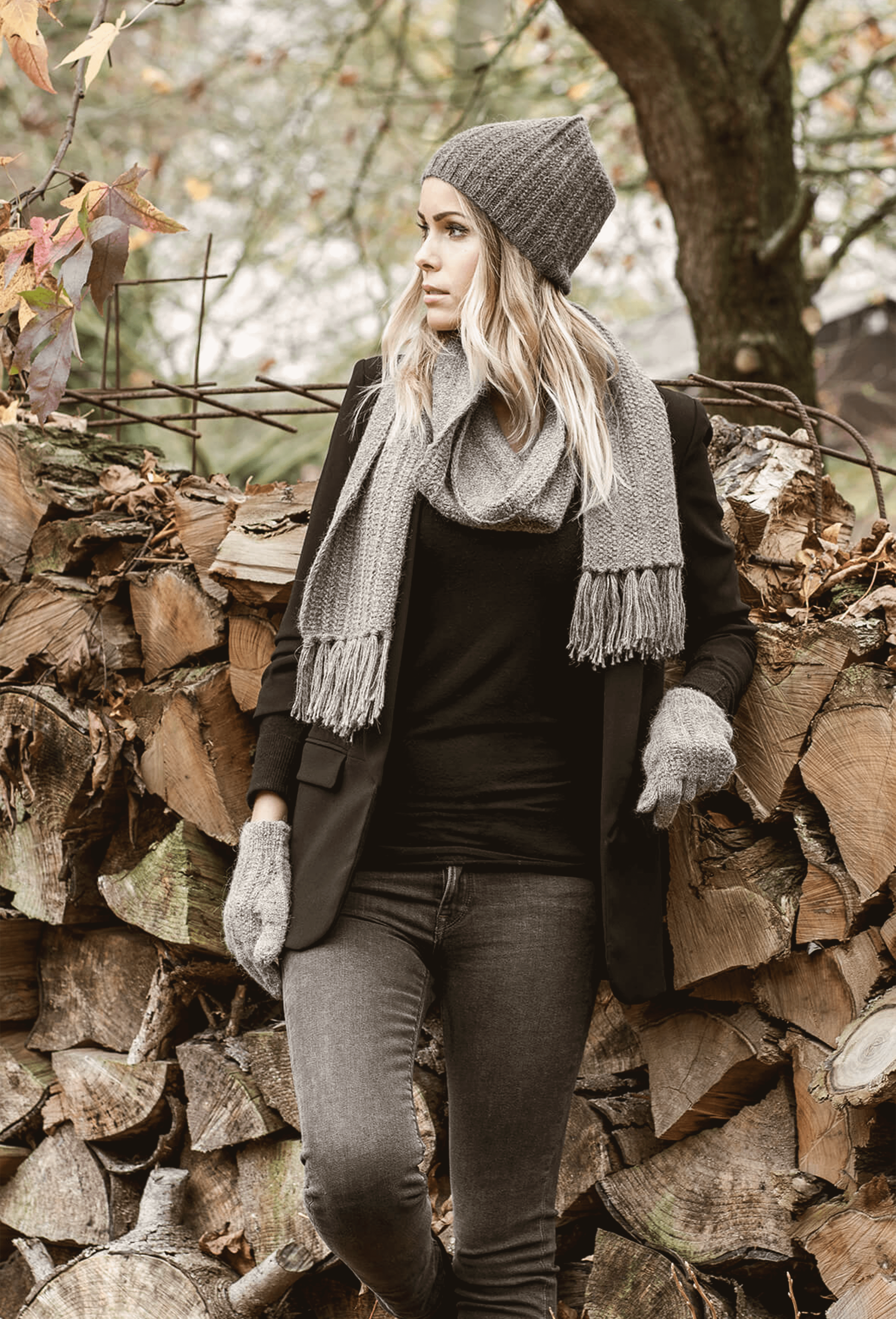 BellePaga tips and tricks
In this section, we are going to give you some tricks BellePaga has developed over the years.
Today, we are going to see several different ways to wear a thick wool scarf.
You can choose to wear it the usual way, wrapped around your neck with the ends of the scarf hanging on each side of your neck.
You can also choose to wear it just by putting it on your neck and not wrapping it around your neck for a more casual look.
You can also choose to wrap it around your neck until there are no ends visible for a colder day where you do not want any part of your neck exposed to the cold.
For a classy look, put the scarf on your neck and place one of the ends on your back.
A last way to wear a scarf is by folding the scarf in your hand and wearing the scarf with both ends of the folded scarf meeting in a simple knot.
As you can tell, there are many ways to wear a thick wool scarf depending on the style you want to achieve and the look you are going for.
The best way is actually to try it yourself!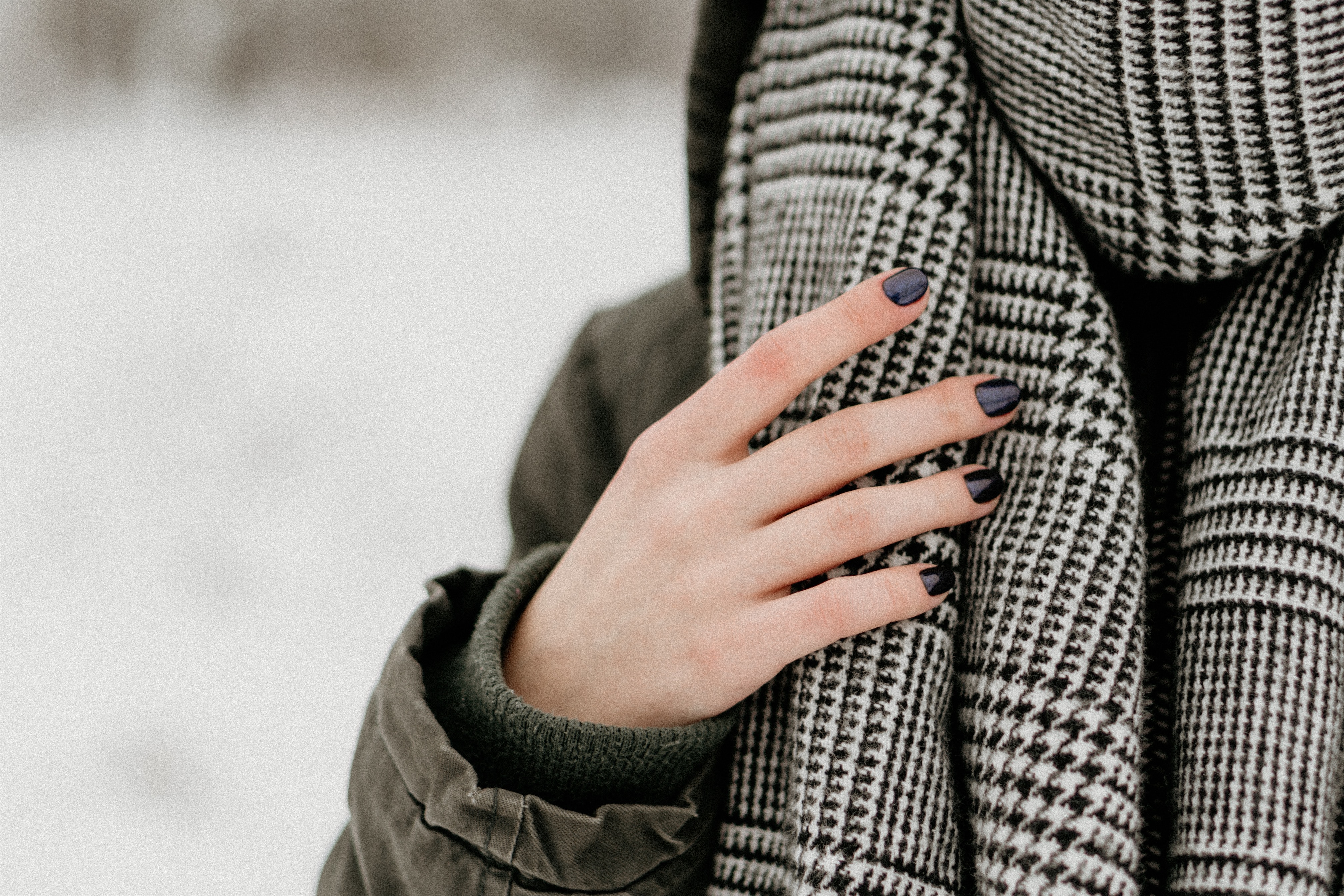 BellePaga
BellePaga is a Belgium brand that was founded in 2015 by two friends that met in university: Guillaume, a passionate of Digital Marketing and Arnaud, a Belgian who grew up in South America. He spent his whole childhood in Bolivia and once he met Guillaume, they both decided to create a company: BellePaga.
BellePaga is today a company that sells products made out of alpaca wool. Our wool comes from alpacas that live freely and without any constraints in Peru in the Andes Mountains. They are sheared once a year, around the month of Mai and they fur is then spun by local craftsmen. Our products are then manufactured and hand-finished by these local craftsmen.

At BellePaga, we value transparency, fair-trade and respect of the animals.
We work to offer the best products with the best quality.

In addition to offering scarves, we also offer other quality products made out of alpaca wool. We offer socks, jumpers, cardigans, hats, gloves, plaids, quilts, plus and all the necessary equipment to take care of your alpaca collection.

Do not hesitate to have a look at our range of products.