Alpaca Cardigan


Keeping warm is the challenge of every winter, yet it's hard to keep perfectly warm. Wool is often the most logical choice we make. Indeed, we all have our favourite jumper that we pull out on the coldest days. However, few of us know how important the choice of wool can be to ensure
optimal thermal comfort
.
With its thermoregulatory properties, alpaca wool is an indispensable ally for enjoying every warm moment. The alpaca cardigan is very comfortable and can be combined with any of your desires. Made of alpaca wool, your cardigan will be warmer for longer. It will accompany you every winter. Alpaca wool has the particularity of not pilling and is hypoallergenic. The alpaca wool cardigan is a real treat for your skin. Let yourself be tempted by this "wool of the gods" which will warm up your most precious moments. Ready to adopt the alpaca cardigan?




Why choose the cardigan?
The cardigan can be described as a long-sleeved knitted wool jacket. It can have a fine knit or a coarse knit. It is particularly appreciated for its practicality: it keeps you warm when you need it to and can be removed very easily when you get too hot. The cardigan is an essential piece in your wardrobe: much more versatile than a jumper, it goes with all your outfits. Elegant, it enhances every silhouette. This fashion classic can be worn at home or at the office: it is perfect for every occasion.

The cardigan is being worn more and more every year, making it an essential part of your collection. It goes through every season with ease and goes with every trend. This all-purpose item in every wardrobe is ultra-trendy and allows you to combine style and comfort. So it's important to finally make room for it in your wardrobe. Its cuts, colours and patterns can be very varied and correspond to each of your desires.

As a specific type of cardigan, the cardigan is much more elegant and has a more fitted cut than its counterparts. In addition, to prevent it from becoming loose over the seasons, it is important to choose a quality model that will last over time: an alpaca cardigan can be a very interesting choice.
To give a feminine look to this piece borrowed from the men's wardrobe, we can combine the cardigan with a close-fitting dress or with skinny jeans and a close-fitting tee-shirt. For the office, we recommend wearing it with checked trousers and a plain top, it will work wonders.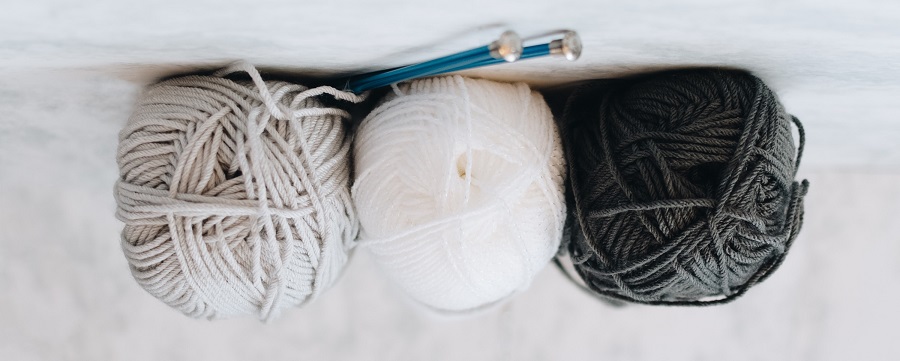 Think alpaca cardigan
To ensure comfort and style, it is important to pay attention to the composition of your cardigan. A high quality material will add character to your outfit and ensure the longevity of your garment. If you choose a synthetic material, your cardigan may become damaged and deformed with each wash, and it may itch on your skin.

The most popular material for cardigans is wool. There are many types of wool: lambswool, merino, alpaca, mohair and cashmere. The main advantage of wool is its insulating power: it protects us from the cold. Moreover, it does not deteriorate much over time when the washing recommendations are respected. Wool is a renewable and biodegradable resource: a major argument that distinguishes it from polyester, which is made from oil. However, most wools do not stand up well to strong heat variations and often itch as well. But this is not the case for all wools.

One of the most valuable wools is alpaca wool. Originally from the Andes Mountains, this animal produces only three kilos of wool per year, which explains the rarity of this wool. Alpaca is the trendy wool to have in your wardrobe!
Opting for an alpaca cardigan means choosing a
noble and light material
. Moreover, alpaca wool is 7 times warmer than sheep's wool: an essential material to face the cold. Thanks to the thermoregulatory properties of your alpaca cardigan,
your skin can breathe
and
you won't sweat
. Not to mention that this wool is
hypoallergenic
, which makes it an
ally for sensitive and delicate skin
. An alpaca cardigan will not deteriorate over time. Alpaca wool is the only wool that
does not pilling
. Moreover, the alpaca cardigan gives a very feminine look.

The cardigan at BellePaga
Have you decided to go for an alpaca cardigan? At BellePaga, we offer a selection of alpaca cardigans. We have decided to use our knowledge to protect all the properties of this wool of the gods.
Available in beige and navy blue, the 
Miski cardigan
is one of the key pieces that your wardrobe must adopt.
Produced in Peru
through an
artisanal weaving process
, these alpaca cardigans will give you all the comfort you need throughout the day. Its insulating power will provide you with a warm feeling throughout the day while letting your skin breathe. Thanks to the use of
baby alpaca wool
, our cardigans are perfect for all seasons: summer and winter.

Our alpaca cardigans are made through a social and solidarity-based manufacturing process. We favour South American artisans specialised in weaving alpaca wool, whom we pay a fair price. By these choices, we ensure a production in the respect of the traditional know-how, the animal and the craftsmen.
BellePaga uses
Baby Alpaca wool
to make our alpaca cardigans. This wool is known as one of the softest and warmest. Its fineness
can be compared to cashmere
or mohair. Indeed, to obtain the designation of "baby alpaca", the micron of the fine must be between 18 and 22 microns. This fibre is the most sought after, but also the rarest, as it is the best quality available. It is known for its
silky touch
and perfect finish.

The BellePaga tip
At BellePaga, we would like to give you our tips for preserving all the properties of alpaca wool. Indeed, to preserve your alpaca cardigan, it is essential to give it special attention when washing it. It is a material that can be delicate if not properly cared for. To care for your alpaca cardigan, here are some recommendations:
The freezer, an ally for a permanently soft wool. Putting your cardigan in the fridge will tighten the knit of your cardigan.

Dry cleaning and hand washing are the preferred methods

. They respect the fibre and ensure its longevity. For hand washing, we recommend using a mild shampoo without sulphates. BellePaga offers a 

gentle shampoo

specially formulated for delicate wools such as alpaca. Its fragrance with cedar extract offers extra protection against moths. One more tip: don't use fabric softener, it's not necessary.

To ensure its quality over time, let your garment dry flat in the open air. Here's our tip for removing excess water: wrap your garment in a towel to gently soak up the water. It will dry faster without losing its quality.

BellePaga recommends that you space out your washings as much as possible: frequent washings can quickly alter the quality of the fibre. That's why we offer a 

revitalizing spray

for alpaca wool on our website. This natural spray nourishes the fibre of your garment thanks to the action of the keratin. Using this type of spray allows you to freshen up your wool clothes: it eliminates odours such as tobacco or cooking. Let yourself be tempted by this spray which will maintain your alpaca wool clothes for a long time!
What we offer you
Would you like to try this new trend? Then take a look at our selection of alpaca wool cardigans that you might like.
Discover our wonderful alpaca wool cardigans by BellePaga!