Alpaca farm near me

An alpaca is a very soft and cute animal, cousin of the llama that lives in the Andes Mountains, at more than 4000 meters high. There, they live freely without any pens or constraints. However, the alpaca is an animal that is becoming more and more popular. That is why, we have noticed the arising of alpaca farms in a lot of countries in Europe. Thanks to these farms, you can now easily find an alpaca farm near you. Spending time with an alpaca can be very therapeutic as they are known for being very calm and very soft. They are a pleasant company for all ages, whether you are a child or a grown-up. Meeting an alpaca is also not very common, it is therefore a unique experience that is becoming more and more available to people as we can find alpaca farms near you way easier than you could a few years ago.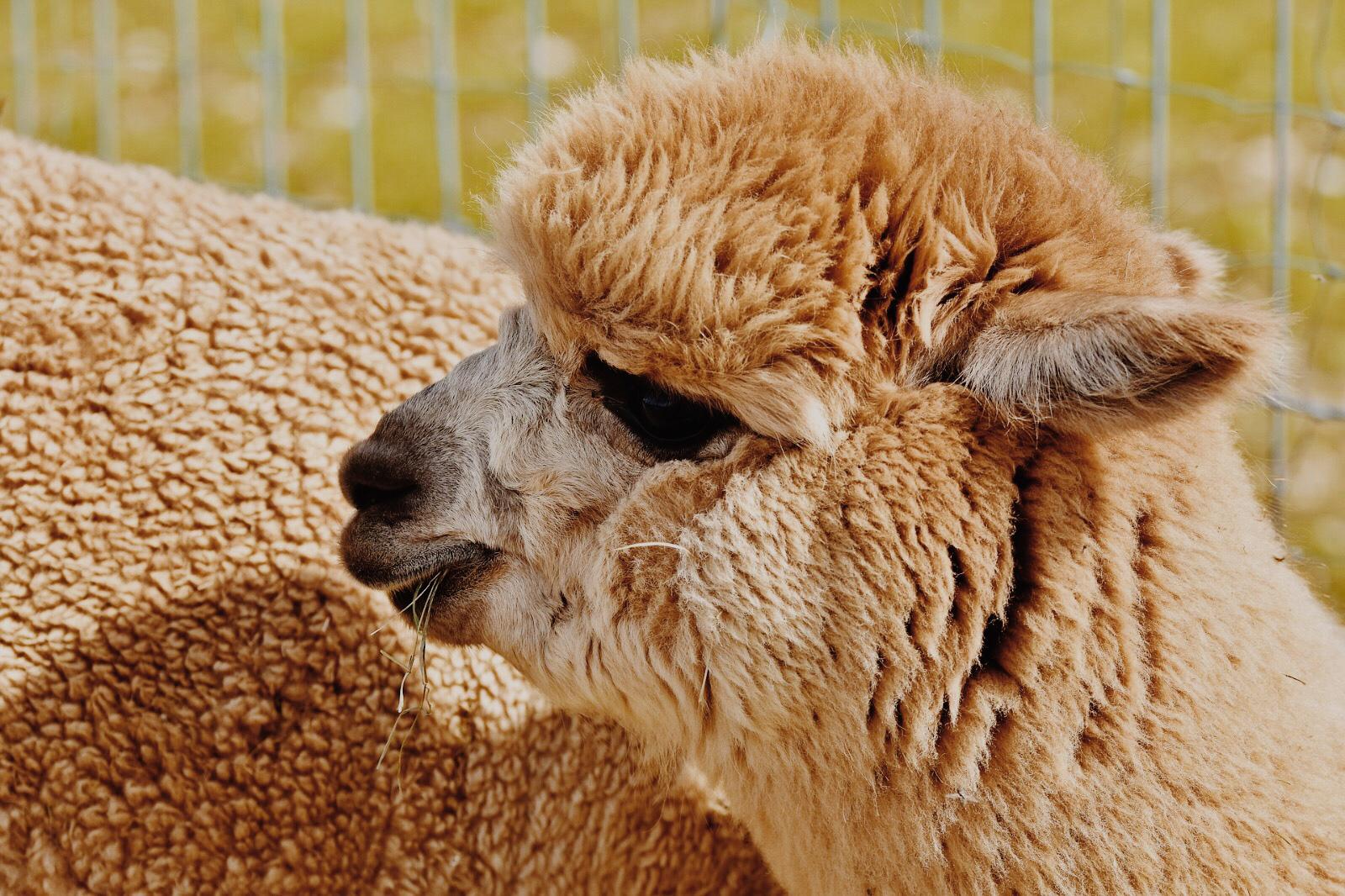 Alpaca petting farm near me
Haven't you ever wondered what petting an alpaca would feel like? Are you looking for a fun activity to do with your friends, family or your partner? At BellePaga, we know exactly what you mean and we have come up with a solution to help you.
Our brand, offers clothing and accessories made of Alpaca wool straight from these fluffy animals that live freely in Peru. BellePaga has developed a solution for you. We have created a platform, the first of its kind, available on our website, in the "About us" category under the name "Alpaca Walk". This platform will allow you to find easily an Alpaca farm near you, because just like you, we want to spend time with such cute and fluffy animals.

But you might wonder, why would it be interesting and fun to pet an alpaca? Alpacas are firstly very cute animals. Their fur is unique. It is very soft, comparable to cashmere and has many properties that are unique. Their fur is commonly called "the wool of the gods" and there is a reason why. It is firstly a very warm wool, seven times warmer than sheep's wool and it is a very breathable fiber as it is thermoregulating, aspect that prevents from perspiration. It also does not pill, which makes the items last longer and is a very ecological fiber as the alpaca has a very low ecological footprint: it does not need a lot of care, it does not pull the grass it eats but cuts it at the root (that makes it grow back faster) and an alpaca does not have hooves but claws which does not flattens the ground. Because of all these properties, an alpaca is therefore a very interesting animal and its coat is very attractive for everyone that would like warm, long-lasting items but at the same time fashionable, durable and elegant. We therefore invite you to seek for alpaca farms near you.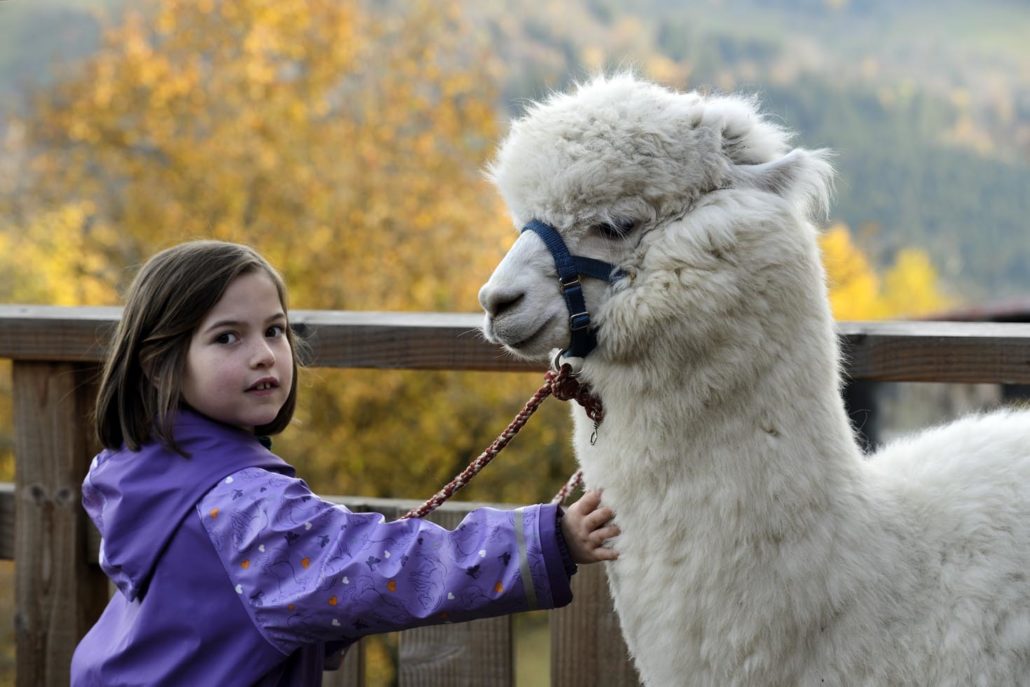 Alpacas near me
We classified on our plateform different kind of activities to do during a trip to an alpaca farm near you. You can choose to do a simple visit, where you can wonder around the farm, learn more about the cute animals that are alpacas. You can learn how they feed themselves, how they live in a natural habitat, how to distinguish a llama to an alpaca, differentiate male and female alpaca, perhaps meet baby alpacas and of course learn more information about their fur. In an alpaca farm near you, you can also choose to do an alpaca walk near you or an alpaca trekking. This is a fun activity where you can walk around the countryside/the farm with an alpaca. This will allow you to spend time with the animal and to get to know him. You can also filter your search on our platform in order to choose a site that can also accommodate you. Some farms offer alpaca walks and bed-and-breakfast options. This will allow you to take a breath of fresh air, take a step back on the crazy life we are living and enjoy a simple moment accompanied with cute, friendly and super soft animals. You can choose to filter the alpaca farms near you in the events category. Some alpaca farms near you maybe offers special services such as alpaca attendance to weddings, hen parties and many other types of parties.
The last filter we offer is the BellePaga Partner filter. This means that in this particular alpaca farm near you, our team at BellePaga has validated the farm. This also means you can find our quality products being sold in these farms.
Thanks to our plateform, you can therefore find alpaca farms near you according to your needs, your passions, whether you want to go on a hike or just learn more about these lovely animals.

We currently have farms listed on our platform in France, Belgium, Luxembourg, the Netherlands, Germany, Czechia, Austria, Switzerland and many other countries. The list keeps growing every day, so don't hesitate to go check out our website to find alpaca farms near you.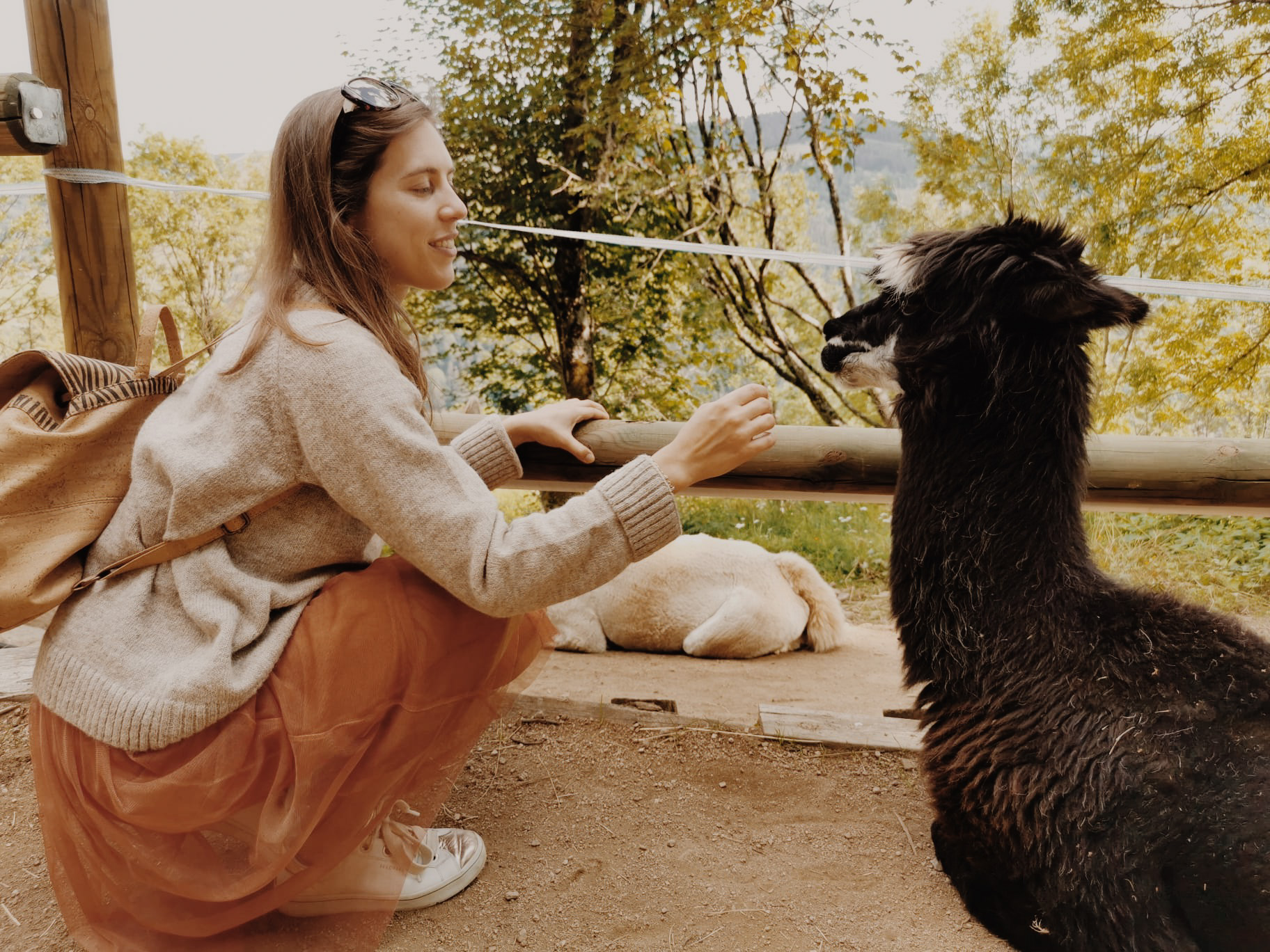 Visit alpaca farm near me
So why would you choose to visit an alpaca farm near you? Firstly, because we offer on our platform alpaca farms all around Europe. You will therefore easily find an alpaca farm near you, whether you live in the UK or in Belgium, we will allow you to find the right place for you!
Visiting an alpaca farm near you will allow you to take a breath of fresh air, take a step back and discover something new.
Some alpaca farms near you might also offer special events that could be a unique experience. Imagine spending your hen party with alpacas, or at your wedding having your ring bearer being an alpaca! Some alpaca farms near you also offer yoga sessions accompanied with alpacas. These fluffy animals have therapeutic properties, they are soothing, calming and they channel emotions around them. Their funny faces will also most certainty make you laugh and make all your problems go away. Endless possibilities are available for you in order for you to find the right alpaca for your right need.
Some alpaca farms also offer events for special need people, handicapped people, autistic people and people in retirement homes. They are very comfortable with children and love to be stroked and fed. They bring comfort and are so fun to spend time with you will want to come back every week.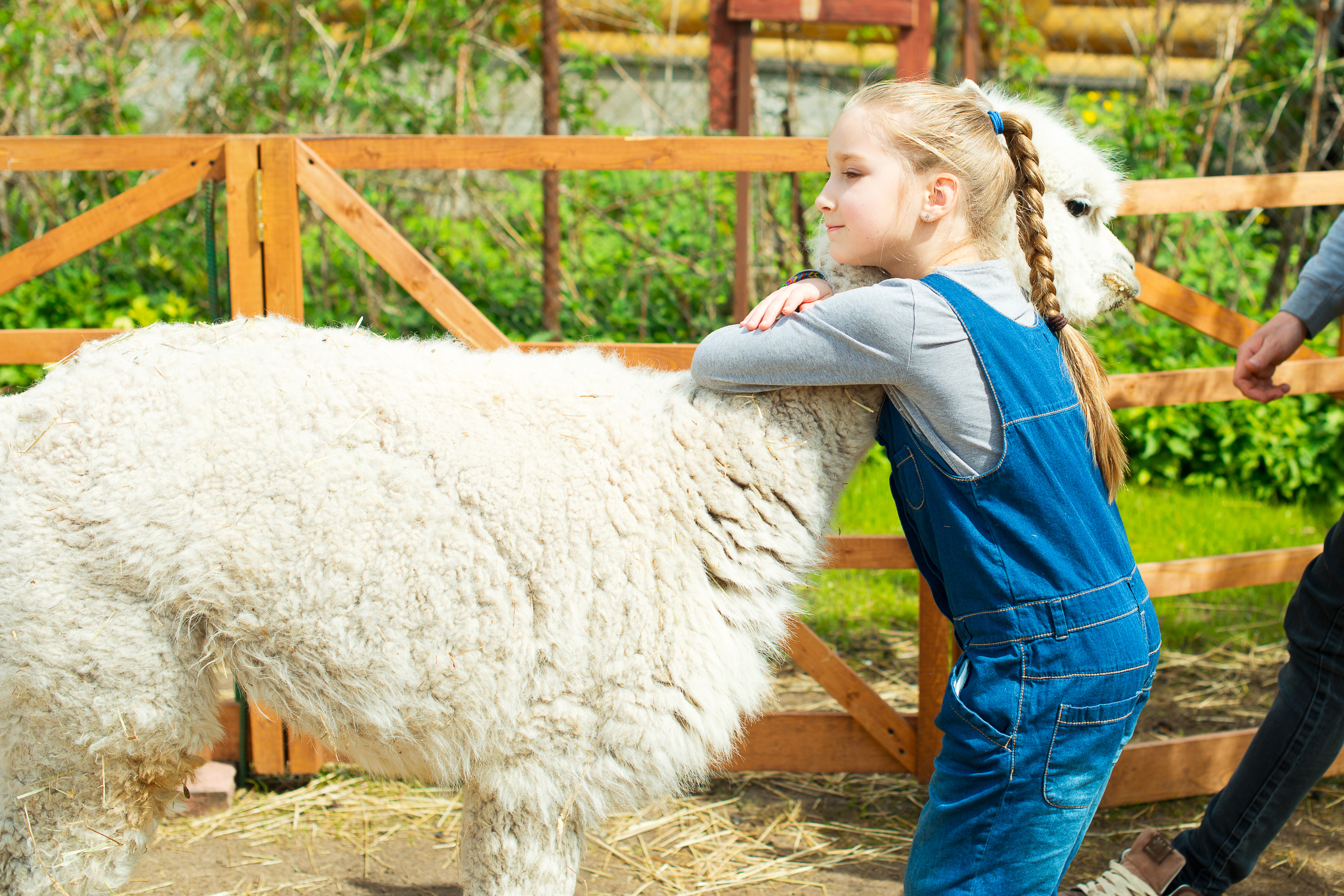 BellePaga alpaca products
Why wouldn't you seize the opportunity and while you are visiting a BellePaga Partner farm, take a look at our products. We offer a wide range of products, going from our high-quality socks to scarves, jumpers, cardigans, plaids, blankets, hats and gloves as well as cute cuddly toys and cushions. Don't hesitate at the end of your tour in the alpaca farm near you to take a look at our products and even wonder on our website to discover our wide range of products.
Our products are mostly made out of baby alpaca which is, unlike what it sounds like, not from the fur of a small alpaca or an alpaca child but it is the fur obtained after the first shearing of an alpaca. It is very rare and is softer and silker than "regular" alpaca fur. Most of our items are made from baby alpaca wool. We therefore only offer you the best quality items made out of the best quality materials.
BellePaga is a very strong-valued brand. As a company, we value sustainability, fair-trade and preservation of the nature. That is why we produce durable clothes, made from an animal that has a very low ecological footprint.
Our products are also produced in Peru, handmade by local craftsmen that put their ancestral knowledge to the creation of your wonderful BellePaga items. They are paid fairly and respect, dialogue and transparency are at the core of all dialogues with them.
If these aspects are close to your values, don't hesitate and go have a look at the different items we offer on our website. The wide range of options, colors and design will allow you to find something that fits your style and personality. We are certain at BellePaga that you will find the brand for you!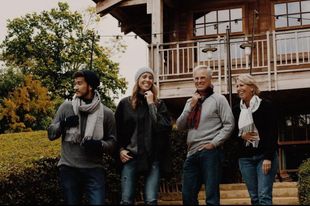 Conclusion
Thanks to our platform, you will be able to find easily alpaca farms near you in order to enjoy all the benefits of spending time with an alpaca. This will also most certainty make you want to buy lots of alpaca wool products. In this case, we invite you to take a look at our range of products that we offer on the BellePaga website. You will easily find something that will fit your style. 
We are looking forward to hear your opinion after spending time with alpacas and discovering our products.