Alpaca breeding


BellePaga is a new brand that creates alpaca wool clothing and accessories. The company has decided to put alpaca at the center of its concerns. However, there are few alpaca farms in Belgium and even in Europe. BellePaga has therefore chosen to work with artisanal breeders in Peru and Bolivia. These breeders make sure that the alpaca is raised and can evolve in complete freedom in its natural habitat, the Andes Cordillera, located at more than 4000 meters of altitude. The alpacas live there without a fence or a fence. You can find more information about the history of BellePaga on our site!


Indeed, there are few alpaca farms near us. However, more and more alpaca farms are being established in countries such as Switzerland, Austria, Germany, France... It is therefore no longer necessary to travel to Peru, the alpaca's country of origin, to acquire quality animals. Peru had to be protected from alpaca exports because it was empty of all its quality livestock. In some countries, alpaca meat is sold and eaten but this is very little the case in Europe. Indeed, in Belgium, alpaca is considered as a domestic animal. Therefore, it cannot be eaten.

Various people decide to invest in alpacas because they are very easy to raise. There are two types of alpacas: suris (the one on the far right in the picture above) and huacayas (the one behind the suri). Huacayas are much more widespread. They have a soft, warm and fluffy fleece. Suris, on the other hand, have a very shiny and silky soft fleece. This one is composed of long wicks forming kinds of dreadlocks.

The alpaca is a clean animal and its curious character makes it very sociable. It is very peaceful and therefore needs a lot of calm and patience. He does not like shouting or sudden gestures. It is also a robust animal that resists well to diseases. It requires basic care such as anti-parasite treatments, hoof trimming and annual shearing. An annual preventive vaccination also protects the health of alpacas. As for breeding costs (hay, grains or feed, minerals, preventive medicine, annual care, bedding...), they are more or less equivalent to the income from fiber (if good quality alpacas are involved).

The births take place most of the time during the day, which makes life easier for the breeders. The birth generally takes place without assistance and the mothers are very maternal. Human intervention is therefore limited to the disinfection of the umbilical cord and to ensure that everything goes normally for the baby and its mother in the hours and days following the birth. The alpaca is an animal that requires little care. Just feed it morning and evening and clean the pens and pastures regularly. These tasks take only 2 hours maximum.

The alpaca does not breed alone. Indeed, he needs to live in a herd to be happy. The alpacas therefore have a very important community life. They learn in group and protect themselves in group. At the time of a birth, the whole herd surrounds the mother. Then, when the baby is born, the whole herd will feel it to recognize it as one of their own.
Alpaca breeding conditions

First of all, the spaces must be arranged. Indeed, the alpaca is a prey in the animal world so it is necessary to protect it from predators. The layout must be functional to facilitate the interactions between you and your alpacas but also to allow an environment as stress-free as possible for them. Since alpacas want to see each other, they should not be isolated.

It is also necessary to provide enough feeders in the pens so that all alpacas can have access to adequate food.

In terms of equipment, here are the main supplies that will be useful if you start breeding alpacas :

- Drinks: alpacas need drinkers without flaps at the bottom.
- Feeders: provide one place for hay and one for pellets.
- Mineral bins
- Heating boilers: objective: to prevent water from freezing
- Scale: objective: check the weight of the alpacas and adjust the rations accordingly
- Lawnmower
- Wool scissors and hoof shears
- Wool sorting table
Alpaca breeding synonymous with ecological breeding ?
As a general rule, alpaca breeding is indeed an ecological breeding that respects the environment. Indeed, the alpaca consumes little. 20 kg of hay is enough to feed two alpacas for a week. Moreover, when they are on pasture, they do not pull out the roots of the grasses. They cut them with their lower jaw teeth and the cushion of their upper jaw. So alpacas do not ravage pastures like other types of animals. Farmers simply have to rotate their pastures. Alpaca manure is also a very effective fertilizer.

Since alpacas eat little compared to other animals, they also produce less manure. Alpaca fiber does not require chemical treatment, bleaching or dyeing. Alpaca also has small cushions that help preserve the soil and the environment. It is also important to mention that alpaca fiber does not contain lanolin, a fatty substance and sometimes allergenic.



Alpaca selection criteria


Some breeders will select their alpacas according to their genetics. The quality of the fleece is very important in order to produce the best possible fiber quality. The breeders are then looking for a dense and fine fleece. The breeders also pay attention to the good properties of the alpacas such as physical resistance. They must have a good back, good teeth and good legs. It is essential to have healthy animals. A last criterion of potential selection of alpacas is the color of their coat. Some breeders like to have alpacas of different colors. Working from the producer to the consumer without intermediaries is a viable activity. For this, it is necessary to take care of the breeding to the transformation into knitting yarn or finished product. Breeders will also value as much as possible fleeces of a rare color or exceptional quality because these are not common.

The alpaca and its fiber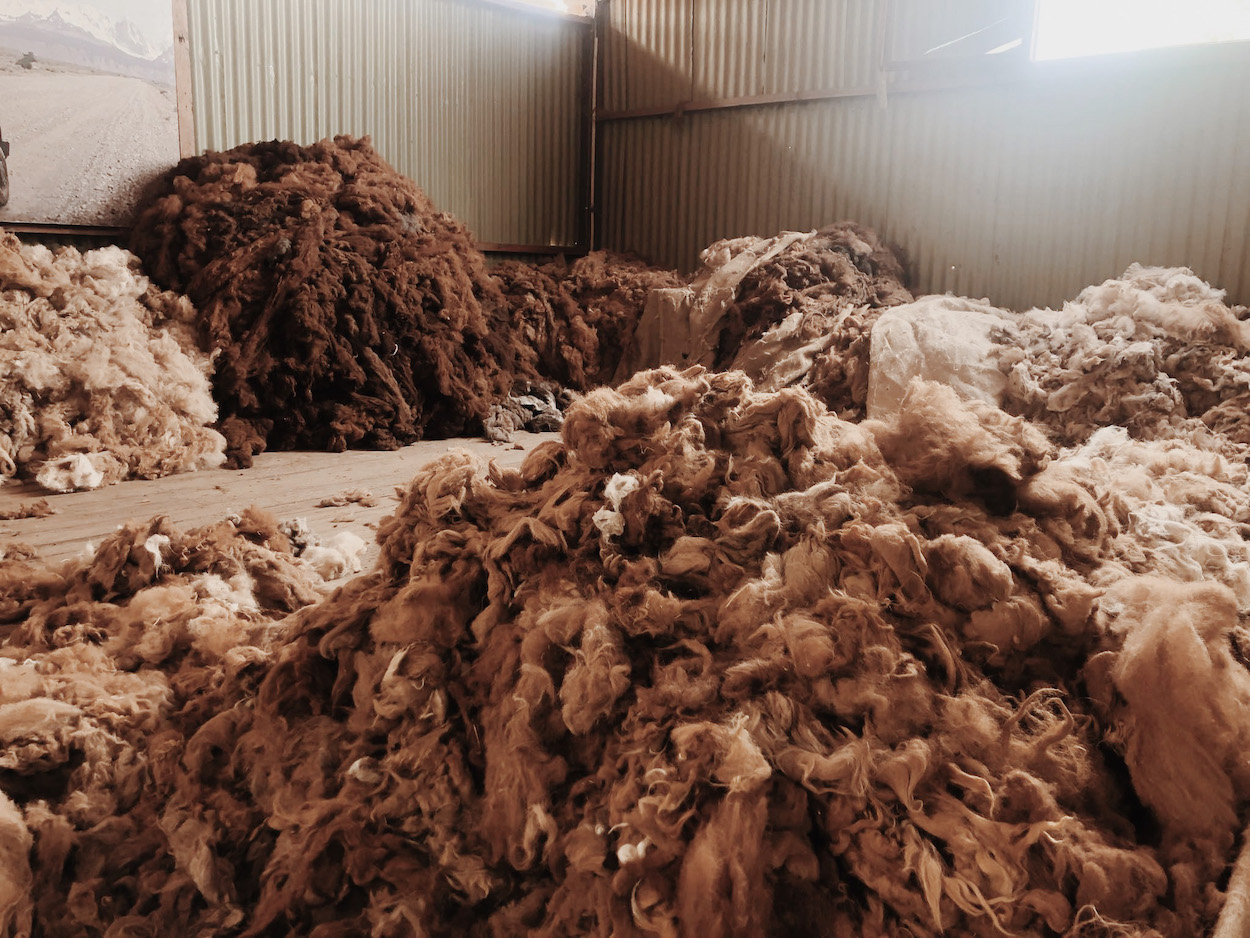 The spring shearing of alpacas takes place once a year. Since alpaca shearing provides much more wool than sheep shearing (3 kg compared to 150 gr), it is possible to make more baby alpaca wool products. The objective is then to offer quality items in the respect of the animal, our dear alpaca. It is important to mention that baby alpaca does not refer to the shearing of the alpaca's little ones. It is a fiber of the alpaca's hair which represents the softest part of the alpaca's hair. This fiber has a thickness of 18 to 22 microns while sheep wool has a thickness of 20 to 80 microns. The smaller the micron, the finer the wool will be and will caress your skin. Only 1% of the alpaca population produces this fiber. Baby alpaca clothing will provide you with warmth and well-being like you have never experienced before. BellePaga offers many items designed in baby alpaca. For example, you can find on our site various scarves made from this fiber. Don't wait to come and
see
 them!
Alpaca fleeces can then be transformed into knitting yarn. This knitting yarn can be used to make all kinds of clothes and accessories: scarves, hats, gloves, quilts... The quality of the products due to the soft, fine and light fiber is unbeatable and recognized in Europe. Alpacas also produce a fiber qualified as luxurious.
BellePaga's values
BellePaga has strong values. Indeed, the brand places sustainability, fair trade and nature at the center of its concerns. Indeed, baby alpaca wool clothing is made by
local producers
in Peru, who possess a
great traditional know-how
. The company also ensures that the artisans are fairly compensated and that the exchanges with these artisans are fair. Relations with them are based on dialogue, transparency and respect.
In addition to respecting the animal to provide you with high quality wool products, BellePaga is also a
committed brand
that ensures that the environment is not impacted. As explained above, the alpaca is an animal that has a low impact on the environment!
In addition, the items you buy at BellePaga are presented in eco-friendly packaging. Each year, the brand commits to donate 5% of its profits to support an environmental protection association.
Come visit our website
https://bellepaga.com/en/
 and take the step by ordering your favorite alpaca wool items! You won't regret it!
Visit to an alpaca farm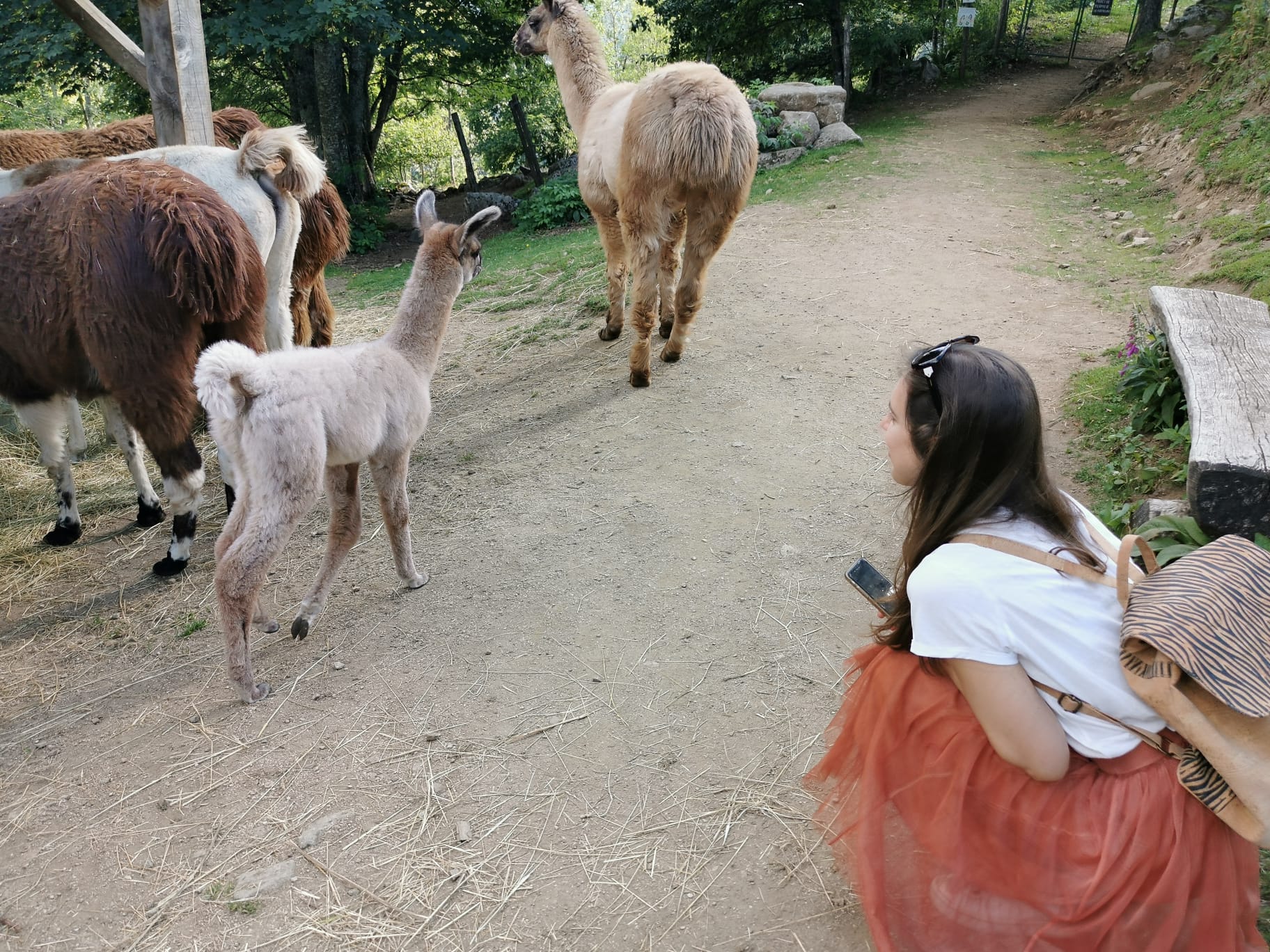 Do you want to get away from it all, do you want a moment of calm and peaceful relaxation with your family or as a couple?
We have found for you an
exceptional activity
, we offer you the possibility to
meet alpacas
, during visits of farms and breedings that we have selected especially for you, in different regions, while being the closest to your home.
If you love
nature
,
fresh air
,
animals
and walking, you should definitely try this fabulous activity with your children, friends or companion.
Through this
enriching activity
, you will be able to discover the alpaca and its way of life, you will learn to discover it through a
visit of the farm
, you will be able to approach it closely by feeding it and discover the softness of its coat that you hear so much about! And even better, you will also have the opportunity to enjoy him even more, because some farms offer you
walks accompanied by alpacas
.
This is the kind of activity we need to get out of our usual environment and escape from all the hassles of life.
Don't hesitate any longer and take the plunge to meet them, you won't regret it!
Find from now on the
only platform
which proposes to you to discover these splendid creatures through various breedings, thanks to our
platform available on our site
.