Warm vest woman
At this time of the year you are looking for THE warm vest for women? Are you fed up with grandmother's vests, vests that pilling up or vests that get damaged after a few washes? Here you will find out which women's vests to choose to keep you warm this winter. From materials to shapes, vests will no longer hold any secrets for you!

What is the best material to wear a women's warm vest?
Most women dread winter and find it to be a very long time. This is due to the shortening of the days and the drop in temperature. So, to survive those long, cold, even sometimes freezing months, find out which material to choose for a woman's vest, which will or will not keep you warm.
Materials made from natural fibers such as vegetable and animal materials are recommended to keep you warm, but also for the planet!
In the family of plant materials we find :
-Cotton (organic)
-Linen
-Hemp
-Jute 
-The ramie
-Stinging Nettle
And in the family of animal materials :
-Leather
-Silk
-Merino wool, Shetland
-Cashmere, mohair
-Angora
-The alpaca
These 2 families include natural fibers that are all biodegradable, and most of them are recyclable (like cotton). But they are often very greedy in water. Among the above lists, the most consuming are cotton, linen and leather. 
The latter seep into the water, create a salt surface that renders the land unusable, and contribute to chronic diseases. 
But (organic) cotton is pesticide-free and uses 60% less water than conventional cotton on average.
Flax is one of the most environmentally friendly fibers. Its cultivation requires little fertilizer, has a high yield rate and can be produced locally.
Hemp has the capacity to absorb CO2.
Find your women's warm vest among these 8 materials:
Of course, there are alternatives to natural materials that represent a more affordable cost when buying your women's warm vest, which usually look thicker or warmer. But it is important to know that just because a vest is thick doesn't mean that it is actually warmer than another. Indeed, the body keeps its temperature so that it is always stable. Some materials will allow the body to breathe and therefore keep warm, while others will cause sweating.
Here is a small list of materials that you will find on most women's vest labels in store:

-Linen: Women's warm linen vests are pleasant to the touch. Linen is a very old textile that values nature considerably. Linen vests are insulating and absorbent. They do not cause irritation and are hypoallergenic.

-The modal: the warm vests for women in modal are made from a very fine natural fiber. This material lets the skin breathe and is very soft to the touch. Women's modal vests absorb moisture but remain dry to the touch.


-Silk: Warm silk women's vests are known to be thermal.

-Acrylic: Acrylic women's warm vests are made from synthetic fibers that are not breathable like natural fiber women's vests. This material will not make your vest soft but has the advantage of being suitable for sensitive skin or skin allergic to wool.

-Cotton: Warm cotton women's vests are unlike acrylic women's vests, which are made from natural fibers and are therefore breathable. Sweat will not be retained and the vest will therefore be comfortable to wear this winter.

-Polyester: Warm polyester women's vests are water and wrinkle resistant. They retain their color for a long time. Polyester women's vests are usually made from a blend of natural fibers such as cotton and wool, which improves the resistance of your vest and its durability.

-Fleece: Women's warm fleece vests (commonly known as fleece or fleece) are synthetic vests that give you a warm and soft feeling, but are also very sweaty and sweaty. This fabric is not very breathable, that's why it is waterproof and warm.

-Baby alpaca wool: the warm jackets for women in baby alpaca wool is the most recommended material for maintaining body heat and for its resistance. The wool absorbs up to 30% of its weight in moisture without appearing wet. This wool is recommended in icy regions and where it is important to wear a vest to avoid feeling the cold.
Baby alpaca is therefore a wool used to make warm women's vests for winter. This wool is famous by users who call it "alpaca wool" but, baby alpaca wool is in fact a fiber of alpaca (not the shearing of the alpaca's cub), which by the fineness of the alpaca's hair, will bring you exceptional softness and comfort. Baby alpaca wool vests promise you delicacy and elegance no matter what look you choose. Warm baby alpaca wool vests for women are also the finest and most luxurious in the world. Baby alpaca knows many virtues such as resistance, because unlike sheep wool, baby alpaca is 4 times more resistant than its competitor. Moreover, this wool does not pilling!
The softness and warmth are also appreciated by users of alpaca wool because these vests for women are 7 times warmer than sheep wool. In addition, the warm vests for women in baby alpaca wool are waterproof and hypoallergenic. They are perfect for sensitive skin and do not itch or tingle.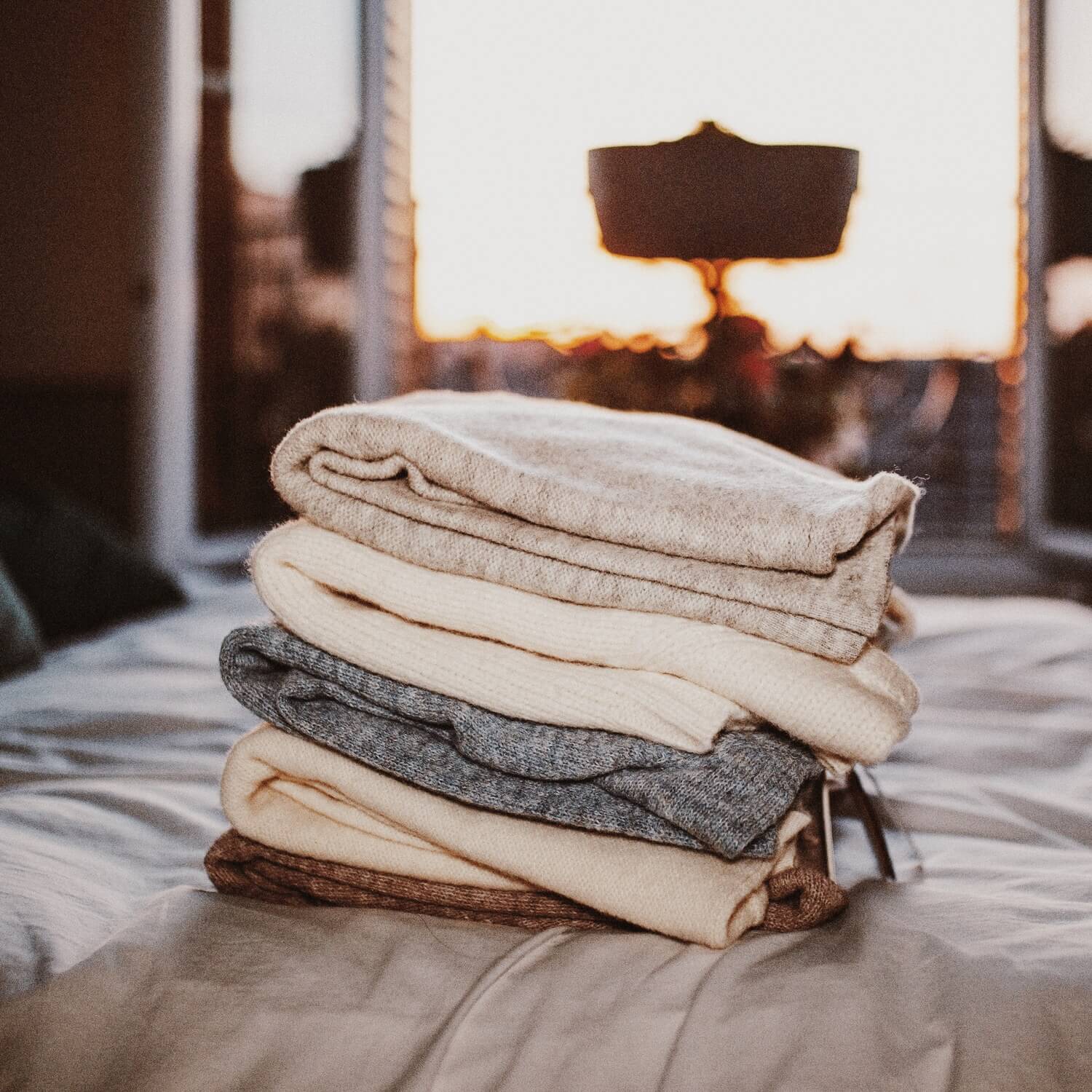 Which shape of vest to choose according to her morphology?
From now on, the materials of women's vests no longer hold any secrets for you! You have found the one that suits you the most, now find the shape of vest for women that will enhance your morphology.
5 body types: several combinations of women's vests that will suit you!
If you have a rather round morphology, we advise you a vest rather ample than too tight. These vests for women are generally long, reaching to the buttocks and even to the knees for the biggest, they are comfortable and allows you to be at ease when wearing them.
Conversely, if you have a slim build, you can choose several types of vests. The large, voluminous and comfortable foam knit vests will fit you as well as the close fitting, mid-thigh length vests that will mark your shape.
For small morphologies, the rule is immutable: you need a short vest to lengthen and emphasize your legs. Indeed, the long vests will pack your silhouette by hiding your legs. Soft and close to the body shapes are the best to emphasize your small body!
If you have on the contrary, a large morphology, all shapes of vests for women can fit you, whether the vest is short or long. On the other hand, if you want to reduce your large size, bet on long vests that hide the legs.
To choose a vest according to your chest, several faux pas are to be avoided: 
-For generous breasts, avoid vests with shawl collars and lapels. They add thickness, and therefore volume. The same goes for round necklines, which mold and underline the chest. To sublimate without amplifying, prefer vests with V-neck, advantageous for the neckline. 
-For small breasts, we advise you, if you want to amplify your décolleté, to choose precisely the round collars, the adjusted forms, or the shawl collars!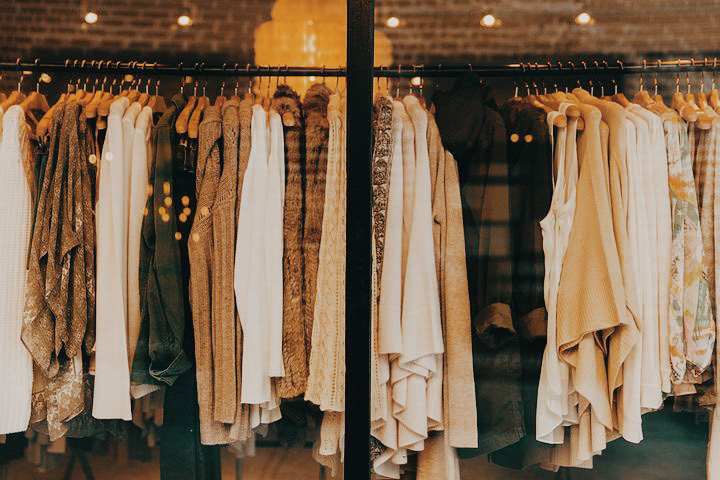 Baby alpaca wool vests from BellePaga :
The Belgian brand BellePaga offers you quality clothes and accessories such as warm vests for women that will help you fight all your winters! 
Indeed, durable over time, the warm jackets for women in baby alpaca wool from BellePaga are a unique softness and warmth. They are made in Peru by artisans where their know-how is unequalled.
Moreover, the baby alpaca wool women's vests from the website
www.bellepaga.com
 do not plop!
To accompany your warm vest for women for this winter, we recommend our accessories such as our scarves and caps made of baby alpaca wool that are light, soft, warm, and thermoregulating, with an elegant design! 
If you are not a fan of hats, our more discreet headbands will bring elegance by adapting perfectly to your morphology and will refine the features of your face.
On the other hand, our baby alpaca wool gloves and mittens could complete your outfit in addition to the hat and scarf for women for the winter.
Discover the women's warm vests and other BellePaga items on the website
www.bellepaga.com
!