Scarf man cashmere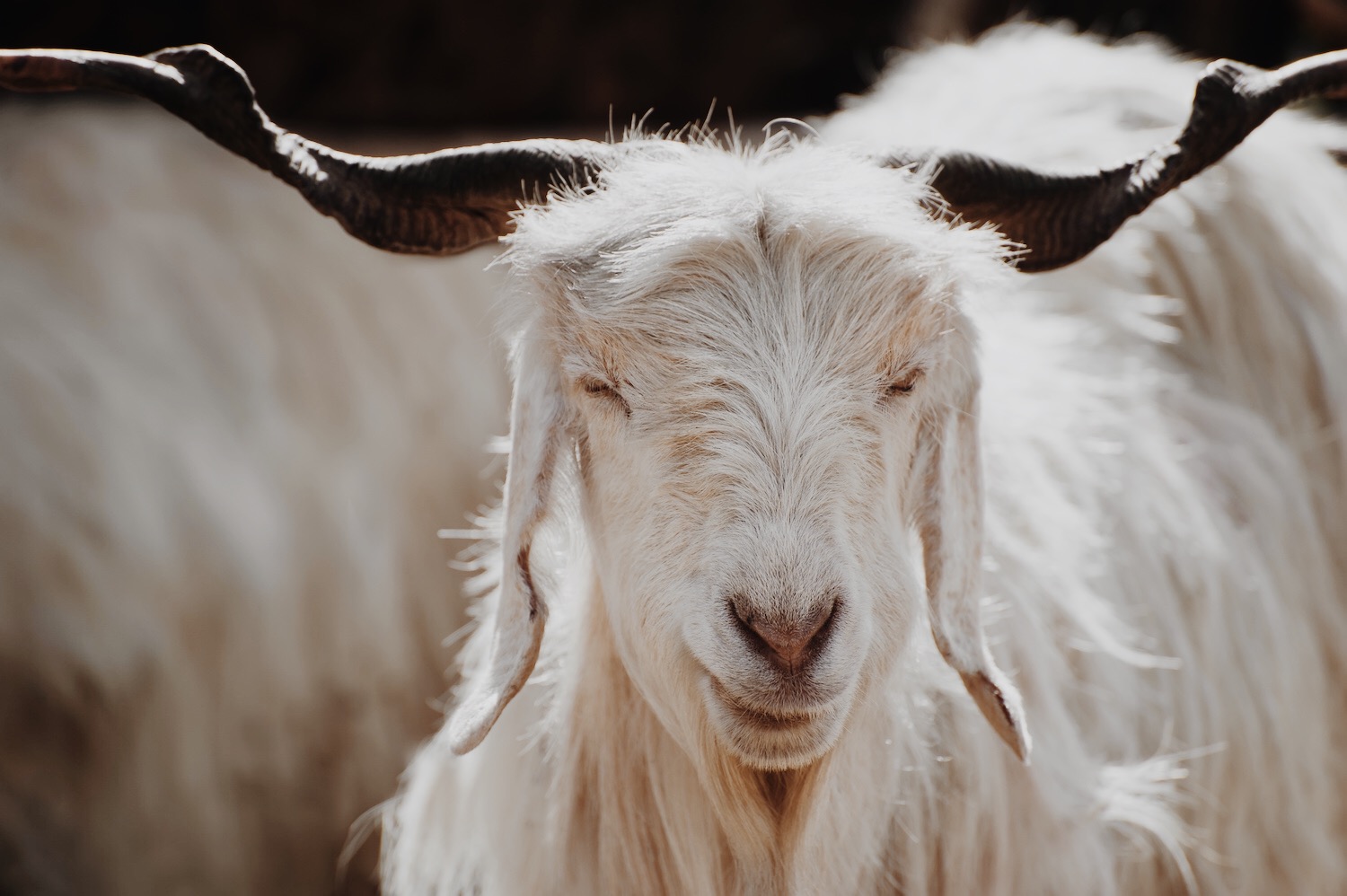 Do you also dream of a soft and warm men's scarf made of cashmere, which is often too expensive? Cashmere is a world-famous and prestigious material, which is unfortunately also very delicate. So why not try something new that is just as soft and warm, but has no disadvantages? Perhaps you already know this wonder of wool: alpaca wool. Alpacas live in the Andes Cordilleras of South America and their wool has some incredible properties. Besides comfort and quality, sustainability also plays an important role at BellePaga. This is why alpaca wool is the ideal material for our products. Read this article to learn more about men's scarves made of cashmere, alpaca wool and their respective characteristics.


Scarf men trend

Do you wonder which scarves for men are trendy this season? The good news: this winter just about everything is allowed. In the shops and also online you can find everything this year; from fine cashmere scarves for men to wide-meshed scarves made of sheep's wool. Besides the classic men's scarves made of materials like sheep's wool, cashmere or cotton, there are also other fabrics that you should definitely try out. The best example: alpaca wool. A special characteristic of this wool is for example its heat regulation. Alpaca wool keeps you warm without making you sweat. In addition, it is 7 times warmer than normal sheep's wool. It is incredibly soft and feels like a wool of lightness around your neck. Cashmere scarves for men also have these virtues, but are considerably more expensive and therefore not for every purse. Moreover, cashmere is much more delicate and can be damaged more quickly. The material is not hard-wearing and should not be washed too often. Our favourite alpaca wool has all the advantages of cashmere and no disadvantages. It is very durable and is the only wool that does not pill. The so-called "wool of the gods" does not scratch and looks like new even after several washes. On our website you can buy a wonderful men's scarf as well as the appropriate maintenance products, shampoo and soap.


Men's scarf checkered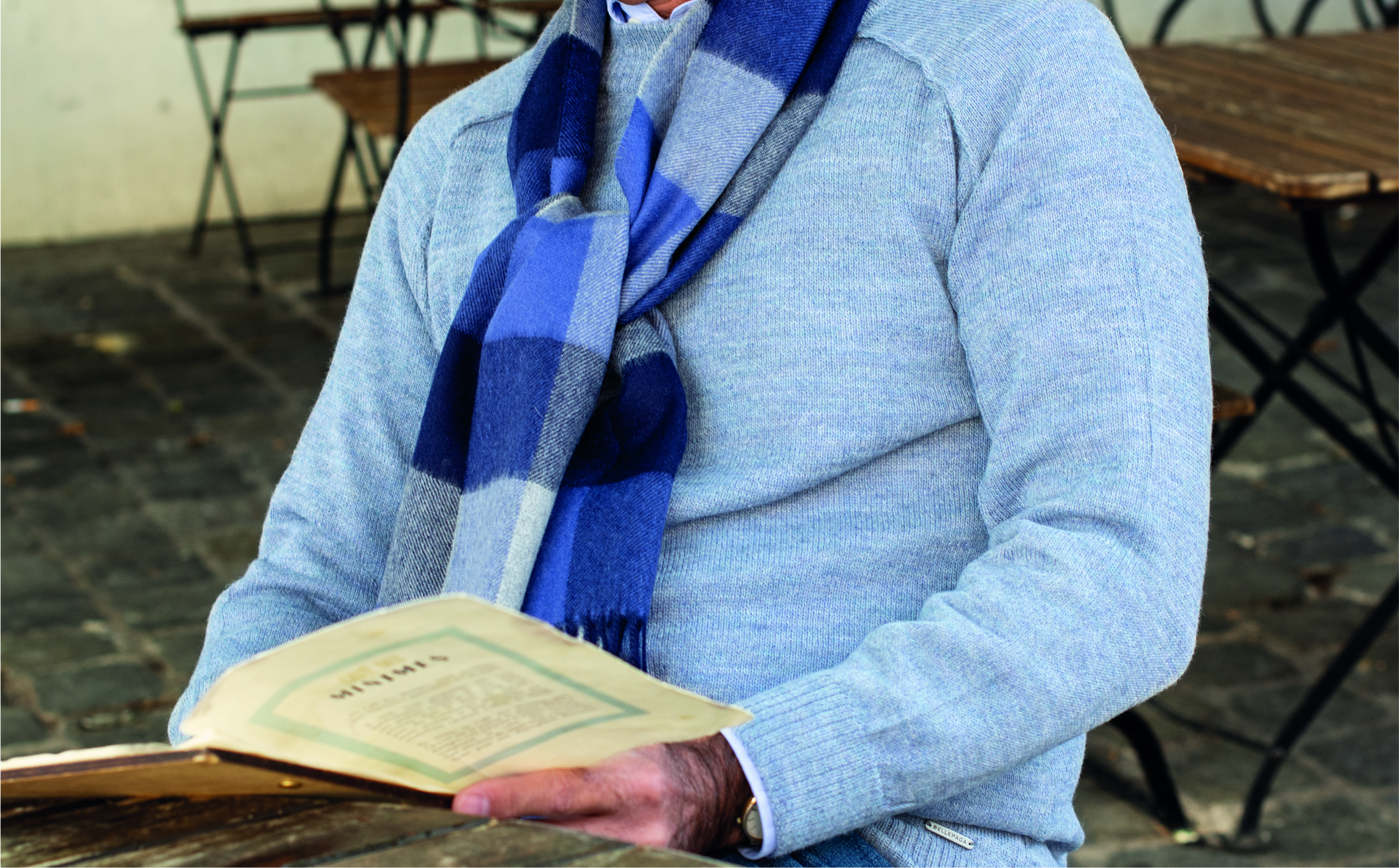 Men's scarves are available in all possible shapes, colours and patterns. So there is something for every taste. Chequered scarves for men are particularly popular this year as well. They are the happy medium between basic plain-coloured scarves and those with striking patterns. At BellePaga you will find the checkered men's scarf in many variations. Besides checks in for example red or brown, we also offer men's scarves with a houndstooth pattern. These give your outfit that special something and are exceptionally stylish. Whether on the way to work or to the annual family celebration, with a warm and soft men's scarf it is better to live. Instead of the men's scarf made of cashmere it is worth taking a look at our wonders made of alpaca wool. Alpacas are much more environmentally friendly animals than cashmere goats. The latter mostly live in Asia and destroy the soil with their pointed hooves. Unfortunately, more and more goat farms are reacting to the increasing demand for cashmere. This leads to a high level of environmental pollution, which must be avoided. Since "Fridays for Future" at the latest, climate change and its consequences have moved to the centre of our lives. For this reason alpaca wool is the best alternative to cashmere. Alpacas live in the Andes of South America and do not destroy the soil with their small bales. Furthermore, they produce a larger amount of wool, at a lower price. When it comes to the quality, alpaca wool is in no way inferior to cashmere. This is especially true for baby alpaca wool, which is known for its incredible fineness and softness. That is why we use this unique fibre in many of our products.


Men's scarf extra long





Extra-long scarves for men are another trend, because oversized scarves are not only increasingly in demand for jumpers. These scarves are perfect for snuggling up on cold winter days. They hold your neck and upper body nice and warm and you will feel like you are on a soft cloud. Thanks to the size of the extra long men's scarf you can wear it not only as a normal scarf. Another possibility is to wear it as a loop scarf, for example. This means that you wrap the scarf around your neck and hide the ends under the scarf. Now it looks like your scarf is round, without beginning or end. Another variation is to wear the men's scarf as a cape or blanket. To do this, lay the extra long scarf flat and spread out over your shoulders. On warmer days this method can also replace a jacket or provide another layer of warmth. It is ideal for men who do not want to wear a scarf around their neck because they quickly feel constricted. In order to get the most out of your gem for as long as possible, we recommend that you choose durable and sustainable alpaca wool. We are convinced of its quality and work closely with South American craftsmen. They can draw on know-how that has been passed on from generation to generation for centuries. BellePaga also attaches great importance to the fair payment of these workers and the welfare of the animals. We protect the environment and respect the workers and animals.


Men's scarf knitting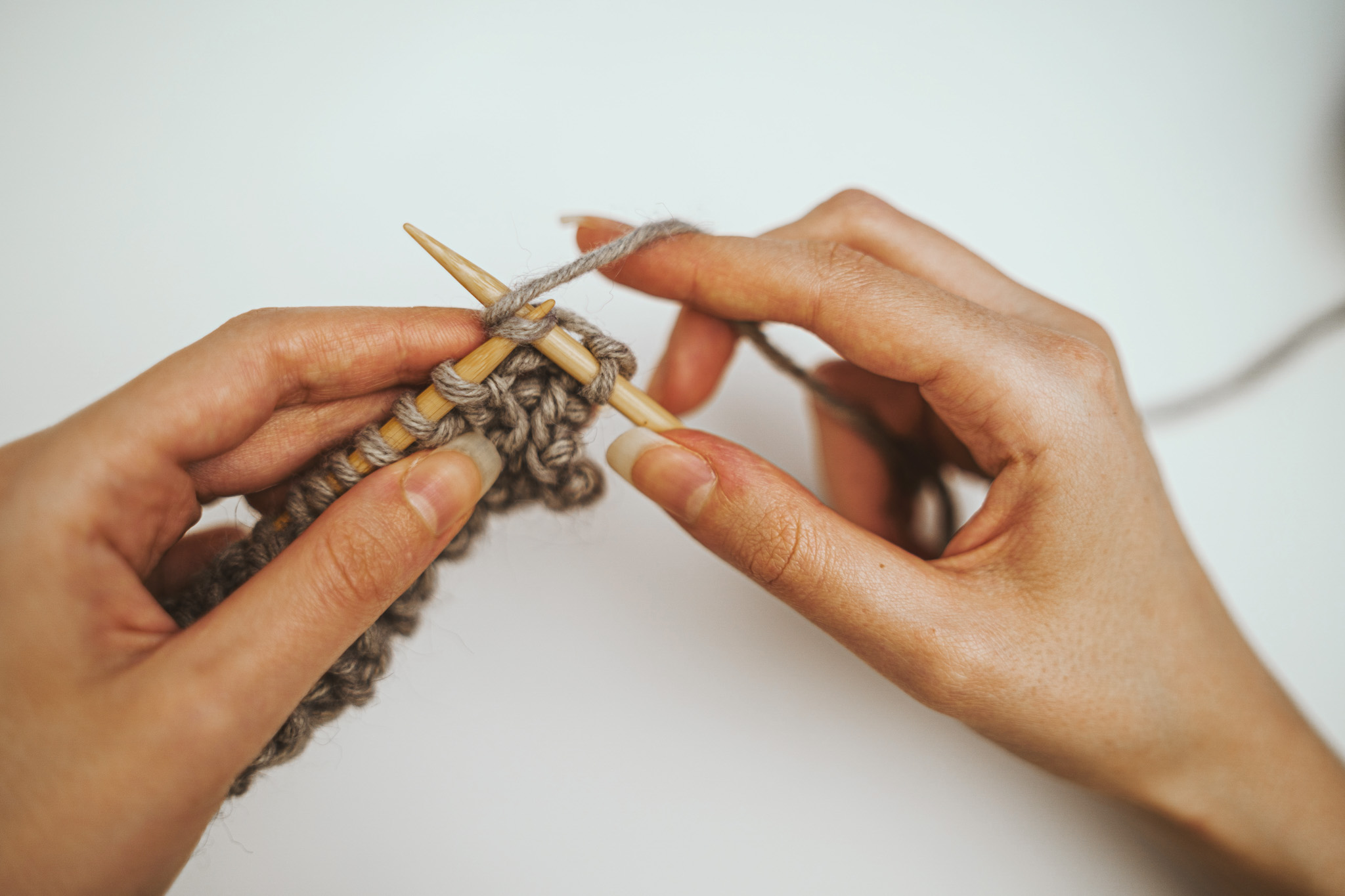 If you would like to give away something homemade for Christmas or if you enjoy handicrafts, you can also knit a men's scarf yourself. Knitting has come back into fashion in recent years; and even more during lockdown it is a relaxed pastime. Besides clothes and accessories, we, at BellePaga, also offer yarn in many different colours. From simple colours such as white and black to colourful shades such as yellow and fiery red, everything is available. Our balls of wool consist of 100% baby alpaca and are ideal for knitting. This fibre of alpaca is as soft as cashmere and, unlike the latter, has no disadvantages. Thanks to its hypoallergenic properties, the wool is suitable for even the most sensitive people. So you can knit something for a toddler or newborn with a clear conscience. Next time you stroll around town, leave the cashmere men's scarf in the shop and get active yourself. Our balls of wool weigh 50 g and are 113 m long. A needle thickness of 3.5 mm is ideal, but up to 4 mm is possible. Whether jumper, socks or hat, you have the choice. As a beginner it is advisable to have instructions at hand, for example in the form of a book or digitally as a YouTube video. Make yourself comfortable on the sofa and relax while knitting. Your loved ones will certainly enjoy something homemade.

Discover our large selection of men's scarves in different designs and colours. We also have different scarves for ladies, which are wonderfully soft and keep you warm.

Of course you can always contact us if you have a question or need more information. We are happy to help you!

Do not hesitate to browse through our collections for men, women and home & decoration to discover all our alpaca wool products!