Women's wool cardigan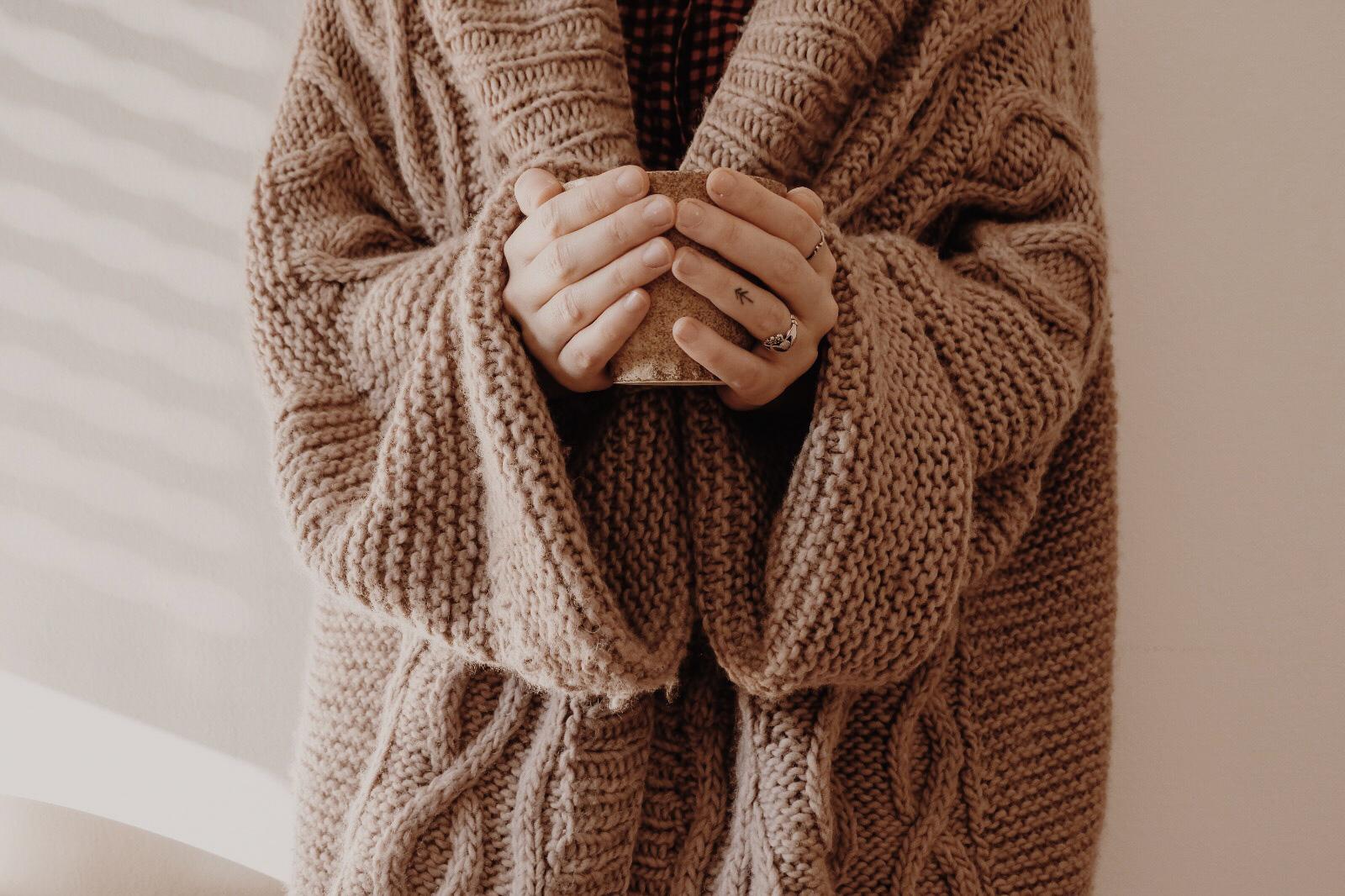 Being a basic and timeless fashion item, the wool cardigan for women has become more than essential. This unique garment with its multiple materials will be useful to you in any conditions. Whether in winter or summer on cool evenings, the wool cardigan will be there to bring you warmth and softness.
The women's wool cardigan combines style and comfort. It can be worn in different ways, as well as for special occasions. Indeed, on cool evenings you can wear it with a dress or a skirt, it will go well with both and you will be warm. This garment remains the chic and trendy garment over the years.
Wool cardigan for women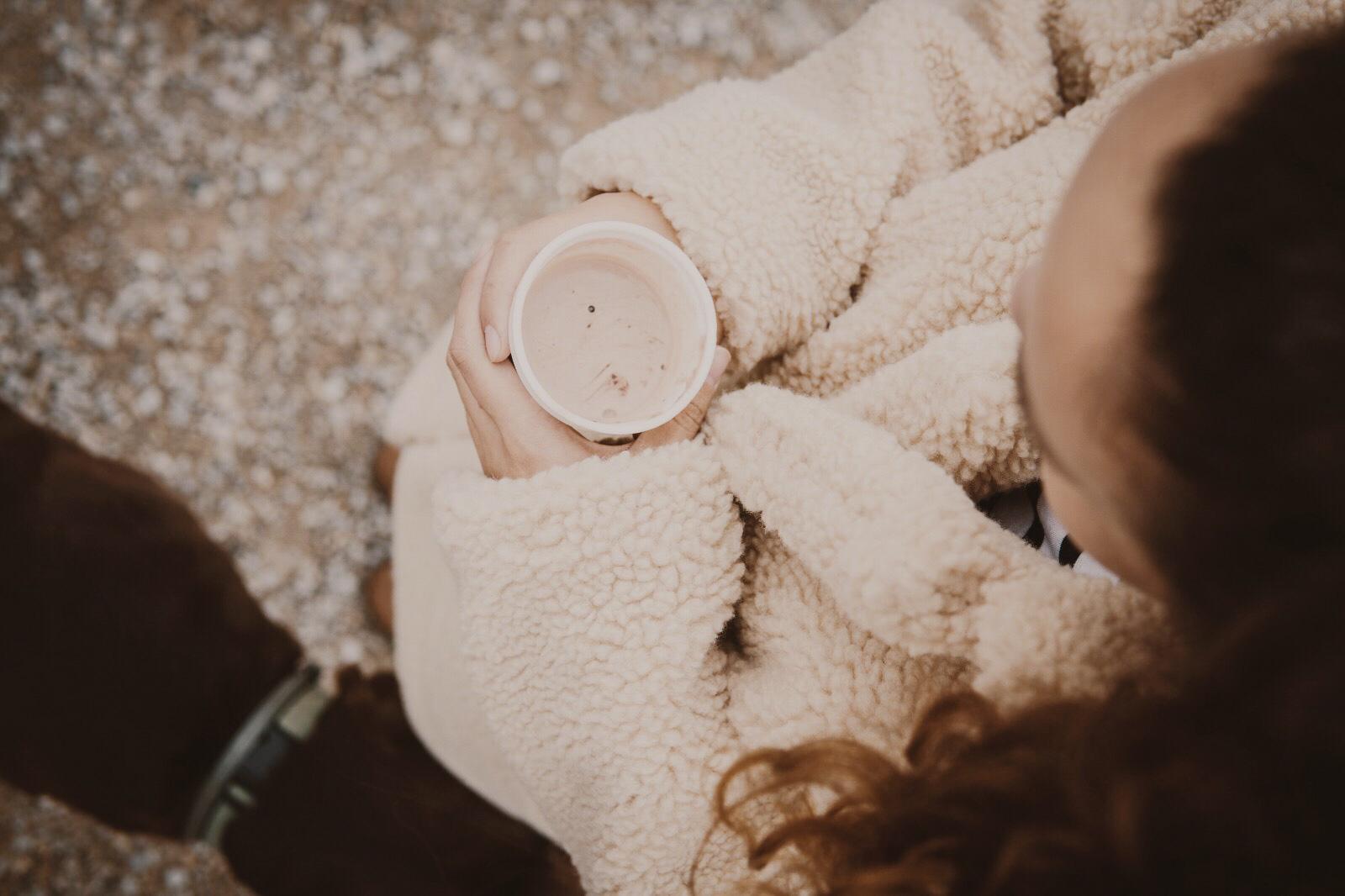 Long, short, worn open, with a button or without a pocket, there are many colours and ways to wear it. All year round, throughout the seasons, the wool cardigan is, and will remain, your best ally. Whether you wear it outside or inside, it will always be indispensable. It is the garment that you can easily put on and that goes with all your outfits. Whether you wear it as a dress, jeans, trousers or skirt, it adapts to all types of silhouettes and styles. What's more, in very cold weather, if you want to keep warm at home, it will go perfectly with your cosy jogging outfit. For an assured cocooning effect, you should choose it loose enough so that you are comfortable. In autumn, when the sun is shining, you can simply wear it with a t-shirt, shirt or tank top, it will serve as a coat. For more sophisticated or offbeat looks, you can turn your simple everyday jacket into a unique piece by adding a belt on top and play with the lengths of your clothes to create relief to your look. If it feels too hot, just take it off at any time. It's very practical, making it easy to carry around. However, comfort in your clothes remains paramount. Therefore, the choice of wool for your waistcoat remains an important criterion. Please note that if you wish to buy a wool cardigan, choose more noble and natural materials than synthetic, you will be delighted.
Alpaca wool cardigan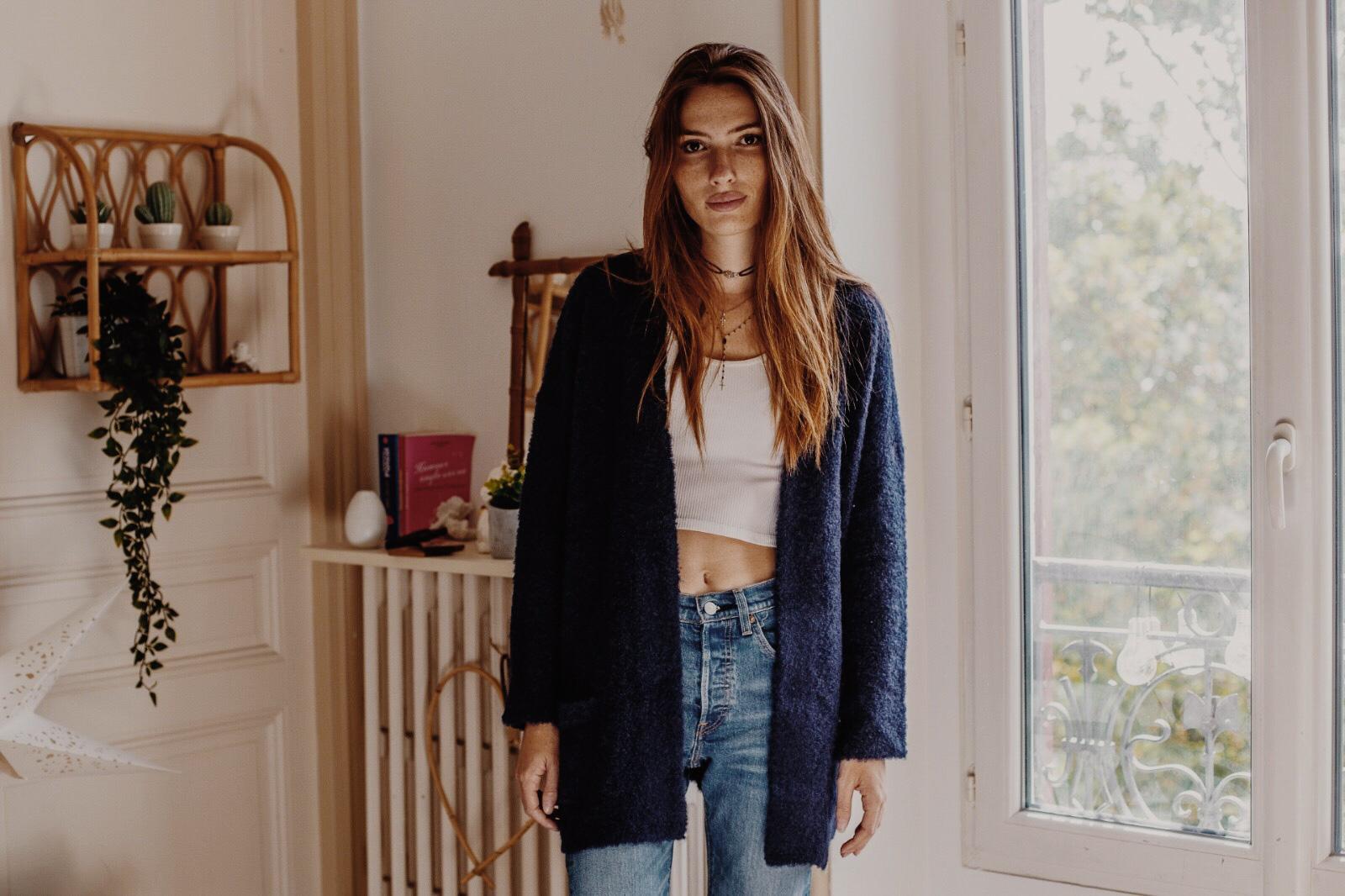 The "Wool of the gods": this is how
alpaca wool
is nicknamed. This wool with its
incredible benefits is known to all. Alpaca wool is indeed a rare material with many virtues
. First of all, it is a material that
respects sensitive skins
. It is
hypoallergenic
, which means that when it comes into contact with your skin you will not have any itching problems. Furthermore, it is reputed to be a material with
insulating properties.
Thanks to its
thermo-regulating
mechanism, alpaca wool adapts to any temperature. So you can be sure that your alpaca wool waistcoat will keep you warm. This material offers a unique experience of
lightness, warmth and comfort
. Although it is silky and soft, it is a wool that is
robust and thus lasts over time. Even after several washes and uses it does not pilling. You will be able to find your waistcoat in good condition and be ready to use it again. BellePaga
offers you a range of sumptuous straight-cut waistcoats with drooping shoulders made of alpaca wool. So don't hesitate any longer and let yourself be seduced by the delicacy of this waistcoat.
To be feminine and trendy, the wool waistcoat for women is perfect! Its cut and its lengthening effect on the female figure is very fashionable. It is indeed the jumper that you can wear for all occasions, to go to work, to go out or to stay at home in pyjamas and put on your long cardigan for a cocooning outfit. Indeed, this type of waistcoat offers a soothing effect, with this type of jumper you can wrap yourself up when you are cold. There is nothing like a nice warm cardigan in the winter, and alpaca wool is even better! Just like our
Miski waistcoat,
this quality waistcoat is ideal to offer you a unique comfort. With its straight cut you can wear it with trousers, jeans, a dress or a skirt for a trendy look. Moreover, thanks to its material and its cocooning aspect, you can also wear it with a more comfortable outfit to stay at home. It will bring you warmth, tenderness and softness thanks to its alpaca fibre. Translated with www.DeepL.com/Translator (free version)
Waistcoat in sheep's wool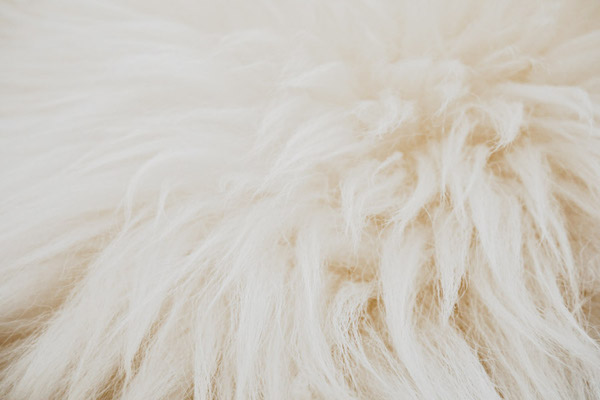 Just like alpaca wool, sheep's wool is very famous and has many benefits. This material is also known for its insulating properties. It is a material that will keep body heat in while allowing perspiration to evaporate so that you stay dry all day long. Despite being a classic used in the manufacture of many clothes, sheep's wool remains 7 times cooler than alpaca wool. In addition, if you have sensitive skin, avoid wearing too much because sheep wool is rough and heavy and you can scratch very quickly. However, for maximum comfort and softness, sheep's wool jackets are often mixed with other materials to make you feel as comfortable as possible. Sheep's wool is also a very resistant material. In order for it to last over time, it must be stored carefully using products adapted to this type of wool. If you want to buy a wool cardigan, choose a light material such as alpaca wool. Sheep's wool is a little heavier and is better suited for making coats to keep you warm all winter long.


BellePaga Tip

Here are two tips for dealing with itchy jumpers. There's nothing more annoying than an itchy jumper that can quickly ruin your day. In this section, we give you two tips on how to stop your skin itching when wearing a jumper.

Here are some tips:

Put your jumper in the freezer
This tip sounds a bit crazy, but it's a very simple way to soften a material. People often say to wash their jumpers in cold water when they are itchy. Here the idea is to keep the wool at very low temperatures in the freezer. The effect is to tighten the knit of the jumper, making the wool softer and less itchy.

Wash your jumper with glycerine
This well-known method is the best way to prevent your jumpers from itching all day long. To soften the material of your jumper, a machine wash or hand wash with a homemade fabric softener is the right solution. This fabric softener will make your garment softer and more comfortable to wear. This tip works on all your wool garments, whether it's a jumper, cardigan, scarf, etc. However, if you don't want to face this problem, we advise you to choose softer materials such as alpaca wool. This fibre is well known for its exceptional virtues: soft, warm, thermoregulating, hypoallergenic, light, resistant and does not pilling. This fibre is a good alternative to the itchy jumper effect, thanks to its hypoallergenic properties which minimise the risk of allergies.

At BellePaga, we also offer care products for your alpaca and other delicate wools, which combine cedar extracts, keratin extracts, and a sulfate-free shampoo to clean and protect the natural elements of these fibres. The cedar extract-based fragrance offers additional protection for your clothes and accessories against moths. Let yourself be tempted by our cleaning products. BellePaga, our brand of high quality, natural, soft, warm and comfortable Belgian Baby Alpaca wool clothing and accessories. In short, "Baby Alpaca" is the alpaca fibre which is between 18 and 22 microns. It is a very fine fibre that represents the softest part of the alpaca's hair. Moreover, alpaca fibre does not require chemical treatment, bleaching or dyeing and has many ecological virtues. Our brand is concerned with the ethical aspect, we collaborate with breeders and craftsmen in Peru and Bolivia, ensuring their good working conditions and the well-being of the alpacas. BellePaga offers different models of waistcoats that will allow you to face the icy winters in style. But also in spring and summer for cooler evenings thanks to its thermoregulatory power, it will not make you sweat on the contrary this waistcoat will let your skin breathe. There is something for everyone! The fluffy side also allows you to wear it with a more cozy outfit to stay at home with a good cup of tea.