Winter Socks for Men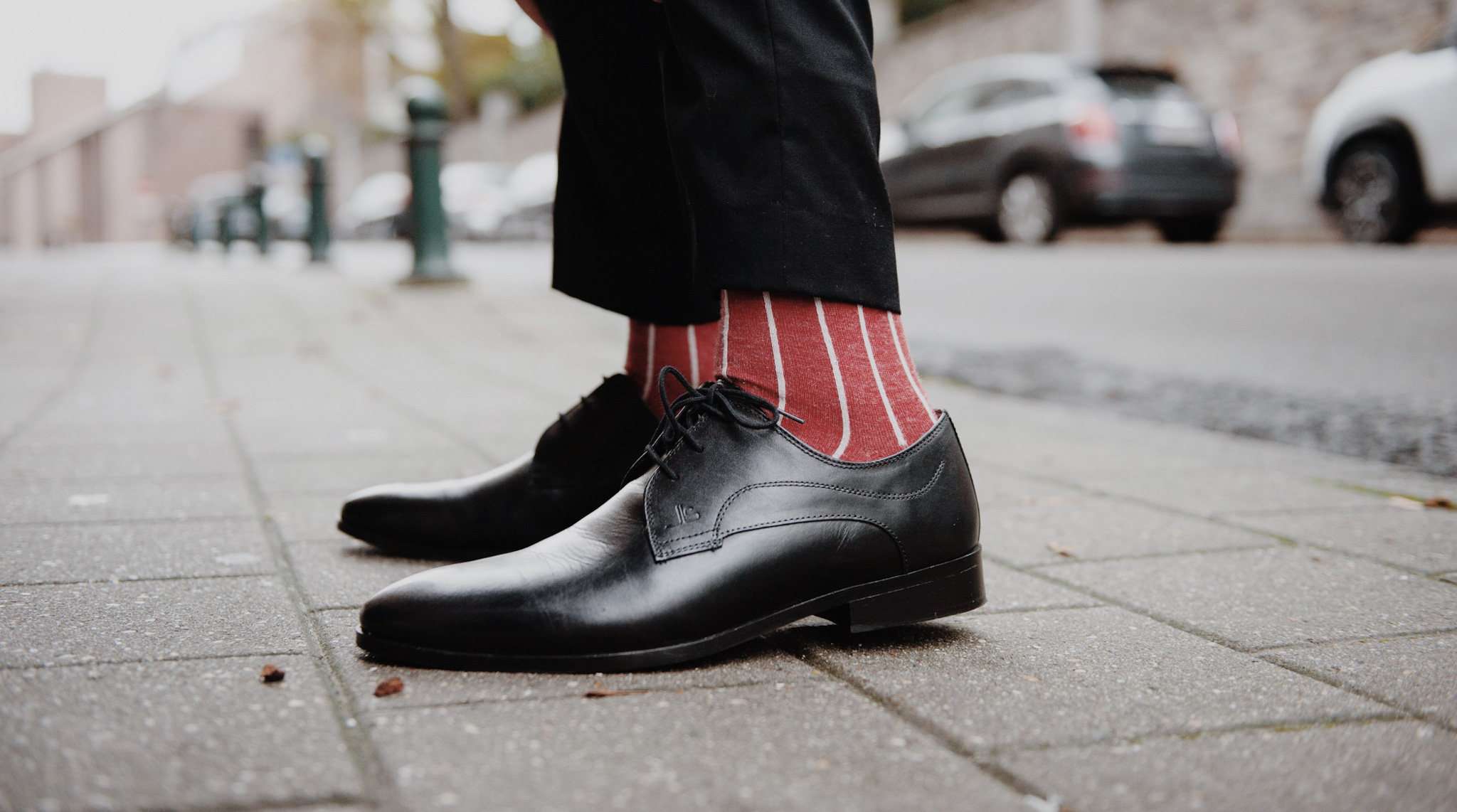 When searching for a pair of good men's winter socks, we often look for the same key elements; Warmth, durability, quality materials, softness, and more. It can be difficult to find a pair that possesses all the qualities we desire and this can be frustrating.

Luckily, Bellepaga's winter socks for men has all those qualities and many for you to enjoy. The men's winter socks comes in a variety of styles and colours which can suit the many tasks you have on the go.
Because as we know, it is our feet that suffer the most. Indeed, every day we wear out our feet a little more as a result of the many rubbings with our shoes  throughout the day. That's why we need a good pair of socks on our feet to maintain them and feel good in your trainers!


High Quality Winter Socks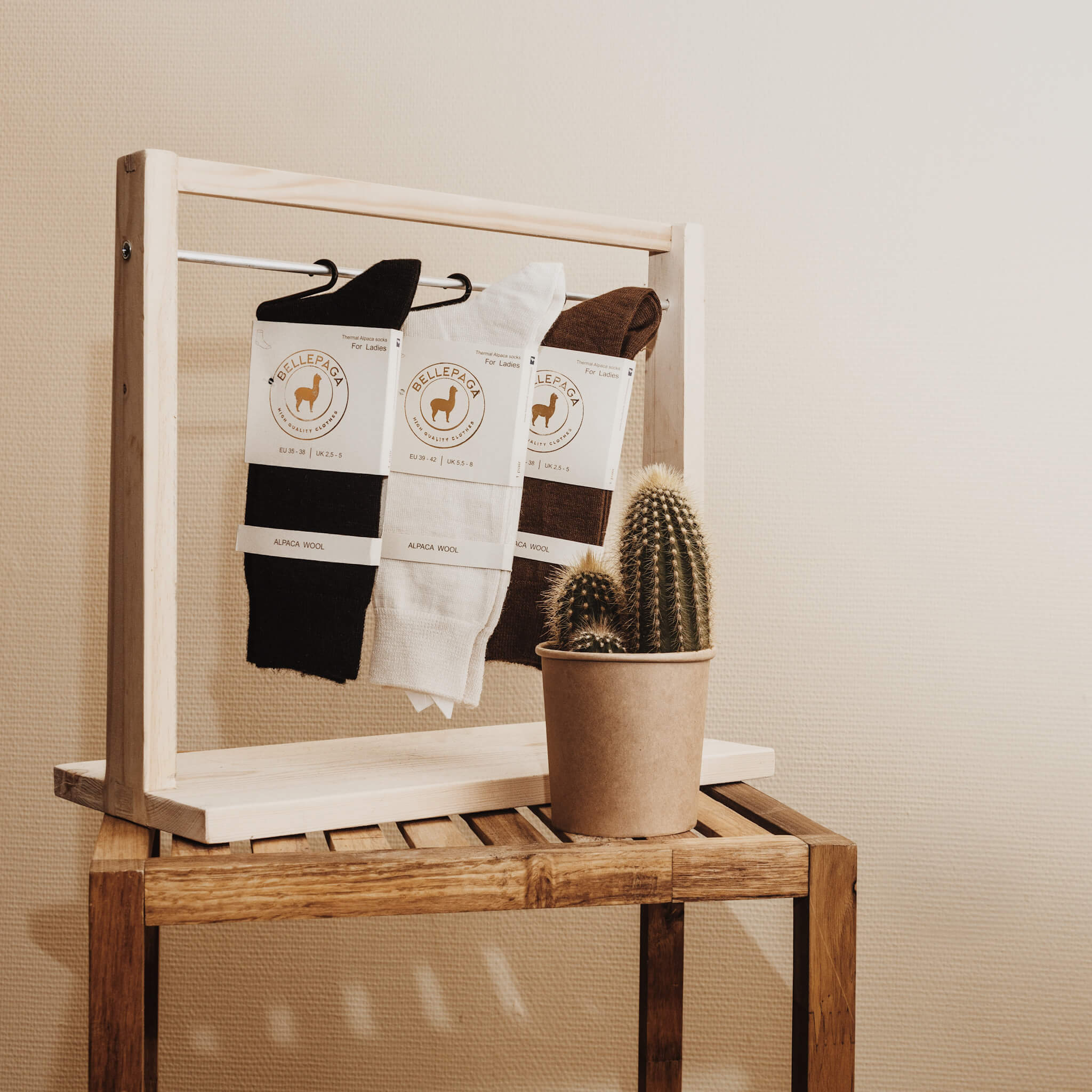 Bellepaga's alpaca wool men's winter socks are perfect for a man who likes to keep warm and comfortable in your shoes. These socks are practical in winter. Often cold feet can lead to a wide range of small problems, such as soreness,poor circulation, dry skin, blisters and general discomfort. However, there are more serious problems such as getting sick or even damaging nerve cells in the foot.

Luckily, the natural properties of the alpaca wool and the seamless finish of the winter socks can prevent these problems and provide extreme comfort. So stay warm this winter with these Bellepaga winter socks for men.
Our different models are suitable for all types of feet. We often have a tendency to perspire from our feet, which is why it is important to choose quality socks made of natural materials. If you sweat, you can forget about socks. 


Alpaca Wool


Native to the Andean highlands, the alpaca is a domestic mammal of the camelid family. Depending on their coat, there are two types of alpacas: suris and huacayas. This long-necked animal is very endearing.
The alpaca has an exceptional textile fibre, this wool produced with the animal's hair is wonderful for all its virtues such as warmth, softness and comfort. It is softer, warmer, stronger and lighter than sheep's wool. 

The alpaca is an amazing animal that lives in the mountains of Peru, it is exposed to harsh conditions daily so the wool is very thermoregulatory. The wool will keep you warm when it's cold out and cool when it's hot. This means that our socks are perfect for the winter and summertime. The wool is extremely soft and durable, this makes it a great option for men who need a dependable sock that is also very nice to the touch. Alpaca wool is the only wool that does not pill so you can use for a very long time without it losing its quality.

Alpaca wool is so incredible that it was called "the wool of the gods" and was reserved for emperors during the time of the Incas. Today you can experience their superb softness and quality for yourself. Additionally, the wool is moisture wicking so it is great for preventing sweaty feet and odours that are normally caused throughout the day.


Quality socks 

The winter socks for men from BellePaga are of superior quality, in fact they are very pleasant to wear in winter as they keep you warm thanks to all the powers of its "baby alpaca" fibre. Warmth, softness, comfort, elegance, naturalness and ecology are all there!

If you want to buy quality socks, alpaca socks are of incomparable quality compared to other materials. The Alpaca fibre is extremely soft and gentle on the skin, giving you a unique feeling of comfort and softness.
To produce these socks of such quality, we collaborate with Peruvian craftsmen, gifted in their fields. As for the final production of the socks, they are finished by hand for a very high quality finish. This is why our socks are soft and resistant. They are an undeniable comfort for your feet. As we know, pairs of socks are soft, warm, comfortable, suitable for our feet and stylish. In reality, alpaca wool is a natural fibre, called "wool of the gods", it is a luxurious fibre. The articles produced with this wool are of a very high quality, the main benefits of this wool are its softness, warmth, resistance and lightness but above all its insulating and thermal power. To discover the virtues of this wool you have to try it.


Advice on washing wool

1. Air your items outside to refresh and deodorise

2. Do not machine wash, prefer dry cleaning

3. Hand wash with a mild shampoo and no fabric softener (10 to 20 degrees)

4. Only for your socks: machine washable at 30 degrees

Advice for drying

1. No dryer

2. Use a towel and wrap your woolen item in it to absorb the water

3. Dry flat and air dry

To go further

1. Use BellePaga wool shampoo and spray to avoid any problems.

2. Keep moths away from your clothes with lavender sachets available on our website

To find out more, visit our website to follow the different steps for caring for your wool.



Sustainable Option

Bellepaga men's winter socks are not only a fantastic option for you but also for the environment. We used the amazing the wool of the alpaca, an animal which has a very low carbon footprint. I does not require harmful pastures like sheep do and alpacas produce about 3kg of wool while sheep only produce about 150g. Alpacas can live of very little food and water and they are well adapted to their natural habitat.

Plus Belle Paga ensures that all craftsmen, farmers and breeders are being paid at the fair price of their work. We believe in supporting the lives and communities that we work closely with. So you can support a sustainable and fair production while staying warm.

BellePaga is committed to providing you with the best possible comfort with these natural fibre socks. Your feet will be delighted to slip into these exceptionally soft and warm high quality winter socks. Thanks to them, rediscover the pleasure of wearing any pair of shoes, even the least comfortable ones, because with our socks you will be protected from any problem.

Check out other great products and follow us on Instagram, Facebook, and Pinterest for more content. We also produce weekly articles on our blog.

Try our Alpaca wool winter socks for women and men ! 

Contact us for any further information, we will be happy to answer your questions! 

Don't hesitate to also consult our Men's, Women's and Home & Decoration collections to discover all our Alpaca wool products!