Women Warm Socks

Do you constantly struggle to find a high quality pair of socks that are comfortable and durable? Are you tired of socks that tear and make holes after only a few uses? You may be looking for warm socks for women for the wintertime. Bellepaga offers a wide range of
warm
,
comfortable
,
high
quality
socks
 in all kinds of colours, styles and patterns. If you suffer from cold feet on a regular basis, then Bellepaga has the solution for you.
Alpaca Wool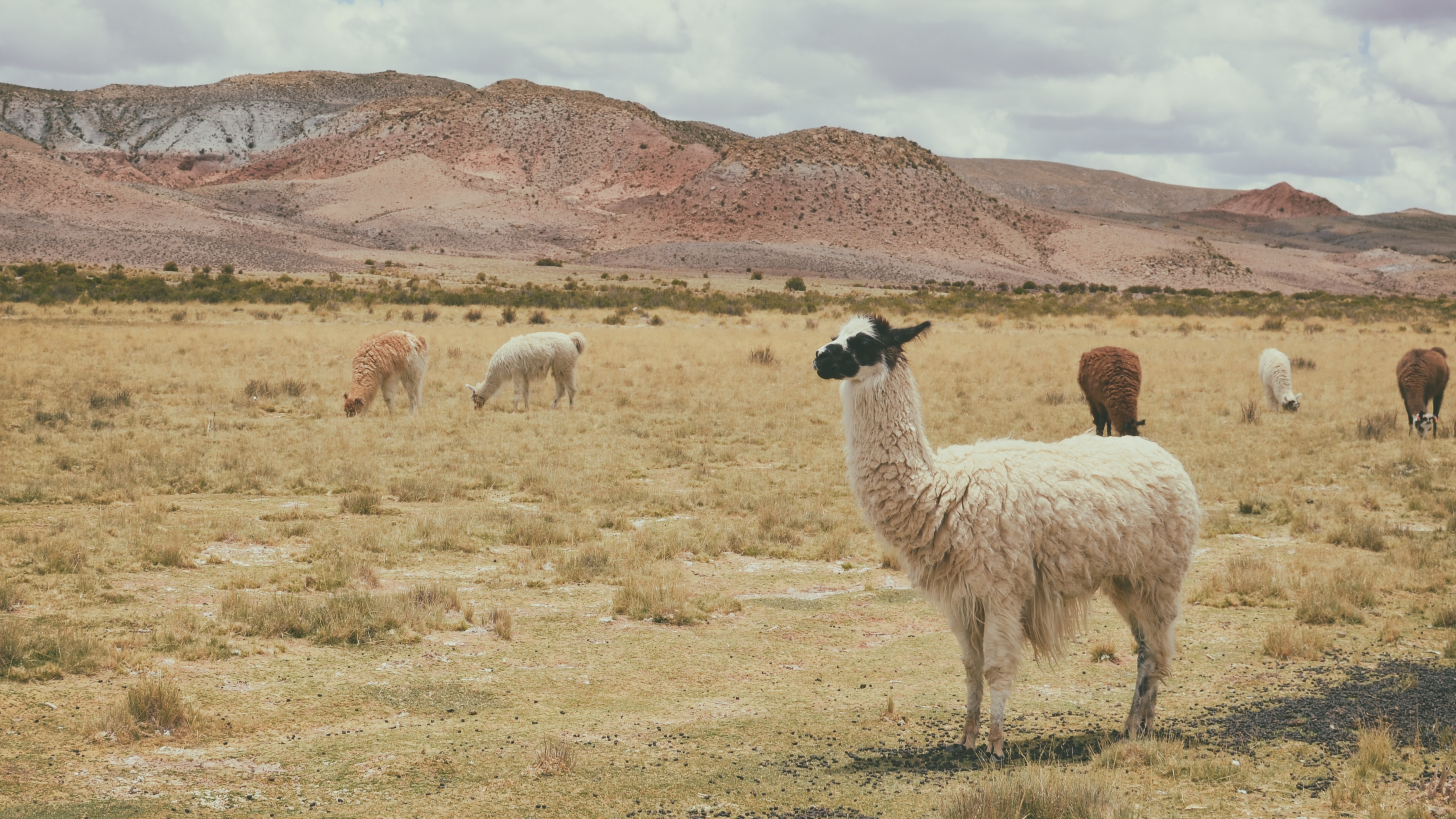 Alpaca wool
 is the perfect solution for this problem. The alpaca is an animal which live in extreme weather conditions, thus their wool is
thermoregulatory
, keeping you warm in the winter and cool in the summer. This fibre is also known to be breathable, preventing moisture and perspiration. In addition, alpaca wool is
very resistant
, about 4 times stronger than sheep's wool and it the only type of wool which does not pill. Our warm socks for women are therefore wash-resistant and long-lasting.
Alpaca wool is the thinnest wool available, measuring approximately 16 to 25 micrometers in diameter as opposed to sheep's wool which is thicker with a diameter ranging from 20 to 80 micrometers. This means that you will feel light and warm throughout the seasons.
In addition to its warmth, alpaca wool is hypoallergenic and suitable for all skin types, even the most sensitive. Indeed, the absence of lanolin in this wool allows it to be worn next to the skin without scratching or causing redness.
The care of warm alpaca wool socks for women is simple, just put them in the washing machine at 30 degrees. You can also wash them by hand, between 10 and 20 degrees or dry clean. You can use ordinary soap or a shampoo for delicate wools. Alpaca wool is the only wool that does not smell when washed. For more information, go to
Care
.
Alpaca wool is called "the wool of the gods" by the Incas and in ancient times, it was more valuable than gold. It was reserved especially for royalty at the time but now you can experience the
softness
yourself.
BellePaga makes this quality wool with its many virtues available. One alpaca produces about 2 to 5 kilos of wool per year, which explains its rarity and higher price. Choosing warm alpaca wool socks for women is a durable choice that will satisfy you in the long term. They will last for many years and will not lose their quality with each wash. 
Did you know that?
At the beginning of the space conquest, for the Apollo 11 mission, alpaca wool was chosen to dress the astronauts. The thermoregulatory power of this wool, its ability to adapt to extreme temperature variations seduced NASA. One could therefore say that alpaca wool has travelled to the moon!
Warm Socks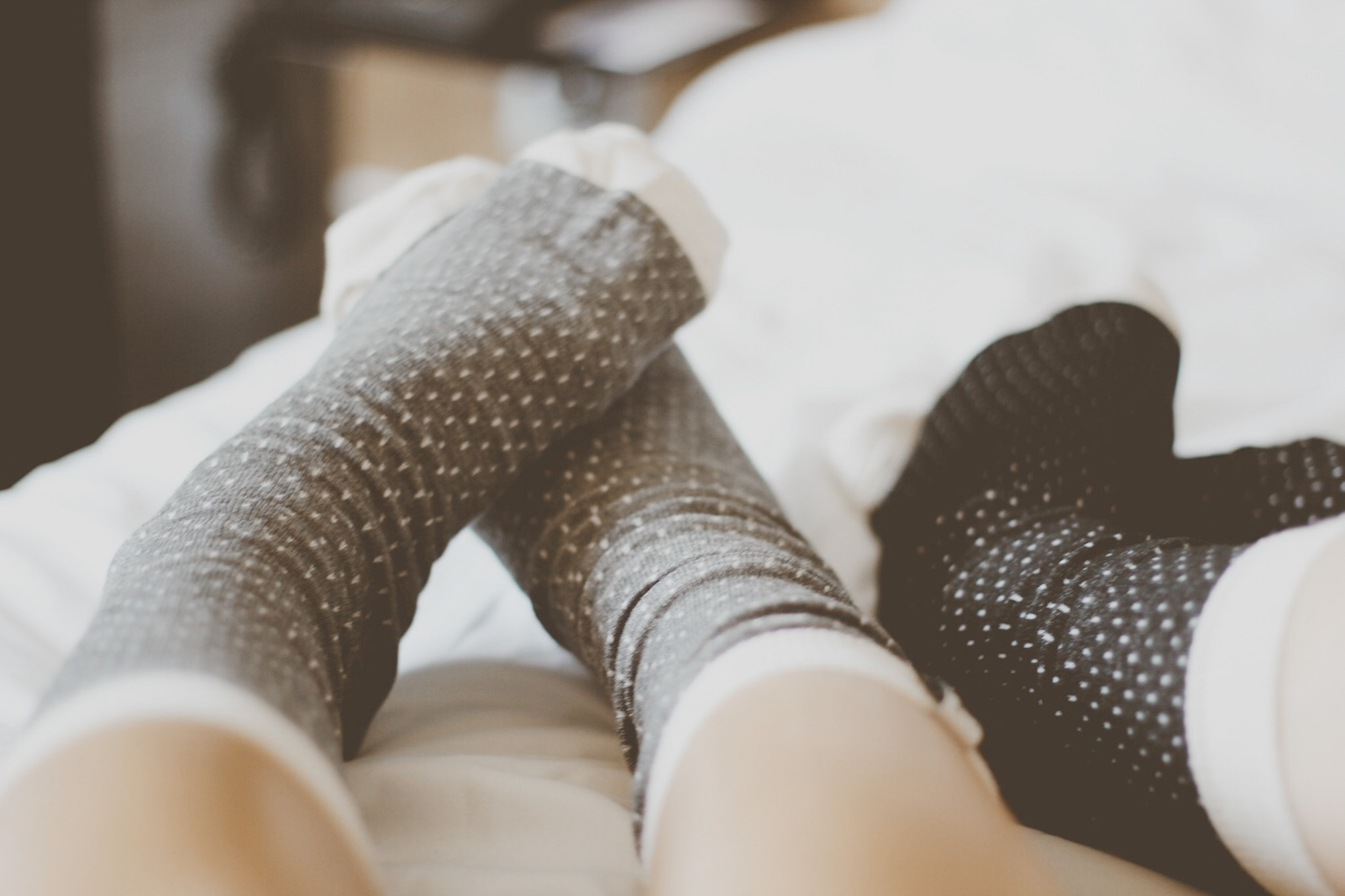 In the winter time or even on a cool night, you might find that you are frustrated with regular socks. Indeed, they tear easily and get ruined, or they are not warm enough to keep your feet feeling nice. With warm wool socks for women you can have
comfortable
and
warm
feet
while wearing a product made with natural materials. At Bellepaga, we use high quality and natural materials and each sock is finished by hand by Peruvian craftsmen with their
unique know-how
.
We believe in fairness and equality. That is why our wool is ethically sourced by farmers whom we work closely with. Not only this but also our Peruvian producers are paid at a fair price for their work. You can feel good about purchasing Bellepaga products.
Respect for the animals is also an important point. The alpaca farms we work with take good care of this king of animals. Indeed, the alpacas live in their natural environment, the Andes Mountains, in complete freedom, without fences or pens. Their wool is sheared once a year, in the spring, so that it grows back easily for the next season, without harming the animal.
Our products are not processed or treated with chemical substances to protect the environment. The wool also comes from alpaca, an animal with a very low ecological footprint. Unlike cashmere goats, alpacas do not damage the land on which they live thanks to the pads on their feet. It does not pull up the roots of the grass it feeds on, which also allows for faster regrowth. Transport is kept to a minimum in order to limit pollution. Finally, each BellePaga item is carefully packaged in environmentally friendly, recycled packaging.
Finally, the natural colour palette of alpaca wool is wide (22 colours, ranging from white, brown, black, beige, etc.), which considerably reduces the use of chemical dyes. BellePaga is committed to not using chemical dyes and to using only mineral dyes when we want a more specific colour that is not part of the alpaca wool colour range.
Different sizes of socks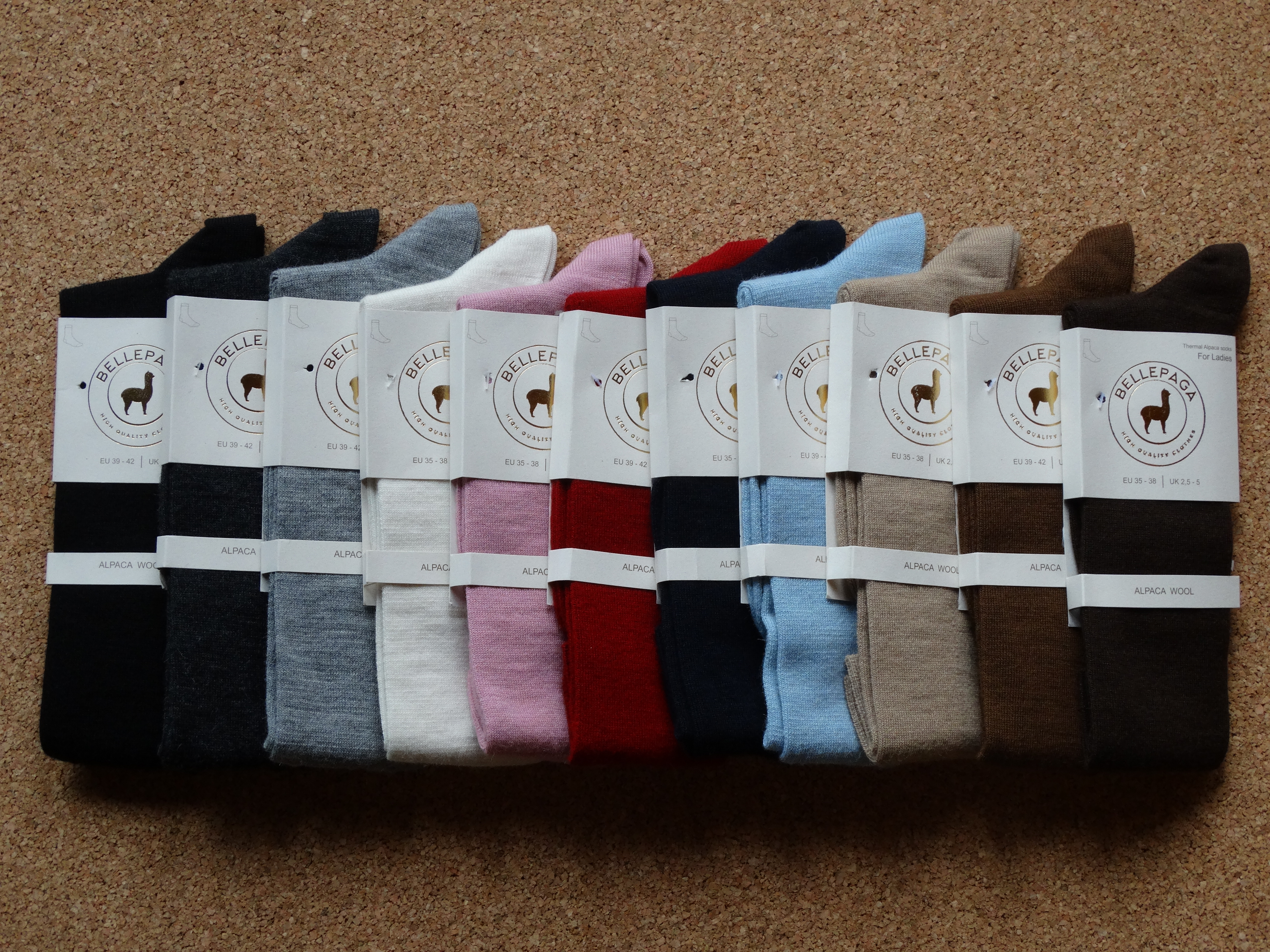 There are infinite ways to style our warm socks for women which can suit everyone's unique needs and fashion senses. We have
different lengths
of warm socks for women such as our knee high socks or calf high socks. Also, there are many colours to choose from, whether you want to stick to classic colours or switch to something more colourful, there are many to choose from. These fabulous warm socks for women are sure to please any lady, get them as a gift for someone else or even yourself! Choose the length and style that suit you the best. Our sizes range from 35 to 46.
Quality Finish

Each of our Bellepaga warm socks for women are carefully
examined and finished by hand
by Peruvian experts of the craft. You can rest assured that you are receiving the best quality and wear the warm socks for women to keep your feet warm. If you are looking for the solution to your cold feet problem than you will love our wide range of warm socks for women.
Follow us on Instagram and facebook to keep up with Bellepaga.

Try our warm Alpaca wool socks for women and men ! 

Contact us for any further information, we will be happy to answer your questions! 

Don't hesitate to also consult our Men's, Women's and Home & Decoration collections to discover all our Alpaca wool products!