Wool scarf

A wool scarf allows you to dress your summer and winter outfits with unique quality and unequalled virtues. There are different types of wool, however the classic wool can be allergenic for some or too thick for others. That's why, adopting Baby Alpaca wool is the solution to your worries. Thanks to its thermoregulating, hypoallergenic and insulating properties, you can be sure of permanent warmth!
At BellePaga, we work exclusively with Peruvian producers in order to bring a unique know-how, especially in terms of comfort and quality, thanks to the wool of Baby Alpaca, also known as "The Wool of the Gods". Thus, all our articles are hand made or finished to ensure a perfect quality and finish.
Quality scarves for all tastes
The BellePaga woolen scarves from Baby Alpaca will meet all your needs by bringing you warmth, softness and comfort. At BellePaga, we have chosen to use Baby Alpaca wool, being much more prestigious, finer and softer than Alpaca fibre, it is mainly used in all our scarves. Attention the name Baby Alpaca does not correspond to the shearing of the child of the alpaca but to a part of the hair of the alpaca because some parts of its hair have very different properties. Baby Alpaca fibre represents only 10% of the Alpaca wool production and is taken during the first shearing of an Alpaca, young or adult.
BellePaga offers you a wide choice of woolen scarves in various colours, with different patterns and singular cuts. From a plain-coloured scarf that will add a touch of elegance to your casual outfits or a scarf in a colourful and original shade that will sublimate your work outfits.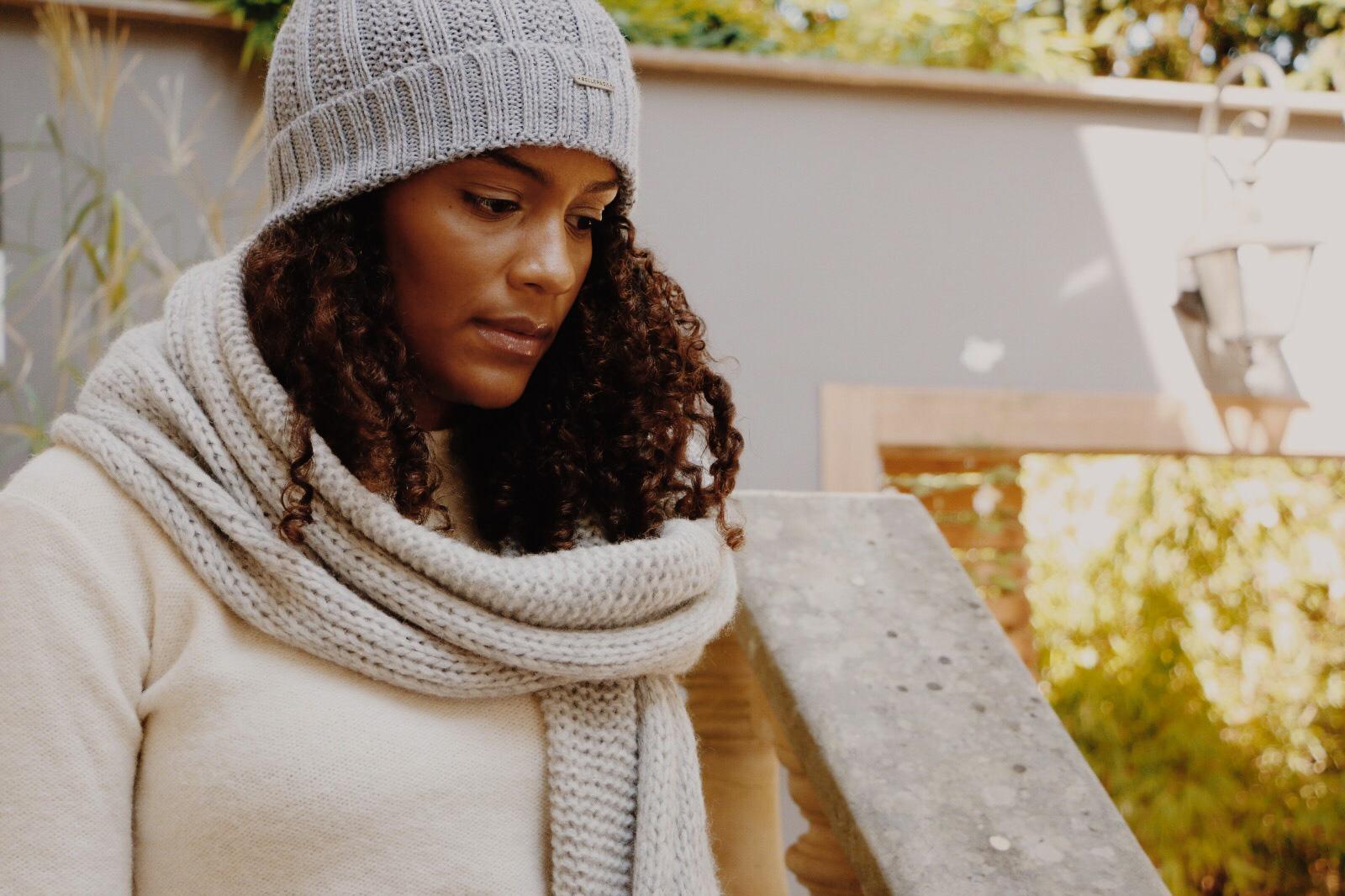 BellePaga works exclusively with local producers who know the area like the back of their hand and their alpacas are like their own children. The quality of our products is therefore felt by the fact that BellePaga does not mass produce but a responsible, ethical, social and local production. The ancestral know-how of the Peruvians guarantees us this unique quality and all the advantages linked to the Alpaca fiber.
Our scarves are therefore produced in accordance with the values of the BellePaga brand, that is to say in respect of the Peruvian traditions, the environment, the animals and the craftsmen who are remunerated at the fair value of their work. Adopting a BellePaga woolen scarf ensures you a choice of quality and elegance that is second to none!
Warm woolen scarves for comfort and softness out of the ordinary
BellePaga's goal is to be able to offer you all the advantages of Alpaca wool in different designs and colours for all styles. This means a warm, quality, thermoregulating and anti-allergenic scarf. But that's not all! In addition to seducing you with its comfort and softness, BellePaga wool scarves are designed to guarantee you a unique experience that will last over time and prevent you from sweating. So don't worry if you're afraid you won't be able to wear your scarf in the summer because of the risk of perspiration!
Peruvians have been using Alpaca wool since the dawn of time and know exactly how to use it and weave it in order to make it as soft and comfortable as possible. Baby Alpaca is one of the finest fibres in terms of size, which gives it all the most extraordinary advantages! In particular a comfort and elegance that go hand in hand, a warmth and softness that will transport you on a cloud.
Alpaca wool is 7 times warmer than sheep's wool, and in the time of the Incas it was considered more precious than gold! As alpaca is a thermo-regulating fibre, this means that the wool will bring you comfort and softness during the coldest winter but can also accompany you during spring and autumn evenings in the outdoors. Note that Alpaca wool is known to be 4 times more resistant than cacehmire wool while being the only wool that does not pilling. Baby Alpaca wool is also odourless and wicks away moisture so don't worry about it! What more could you ask for?                                
What if you too adopt the new knitting trend?
Today knitting has become one of the most unsgrammable hobbies. But yes, what could be better than creating your own pieces? Gone are the hours spent on the internet to find the knitted wool scarf that will suit you best! Don't wait any longer, get your needles and pretty balls of wool to create a unique and original piece! So let your imagination run wild and get started!
In autumn, winter or when it's cool, the knitted wool scarf is our best friend to keep us warm with unparalleled comfort. We like it to be soft, fluffy and thick, but nowadays, it's more and more complicated to find a beautiful quality knitted wool scarf in a shop. Of course, making a knitted scarf takes a certain amount of time, but it is also a good and easy activity to keep busy during the long winter evenings by your fireplace. Making your knitted scarf will be a great way to relax, refocus and be zen which is essential in the hectic life you lead! Indeed, it has been proven that the regular rhythm of the needles, the concentration, the noise of the wool rubbing make knitting a Zen activity, ideal to relax, so you should enjoy it without moderation. So let your imagination run wild and go for it!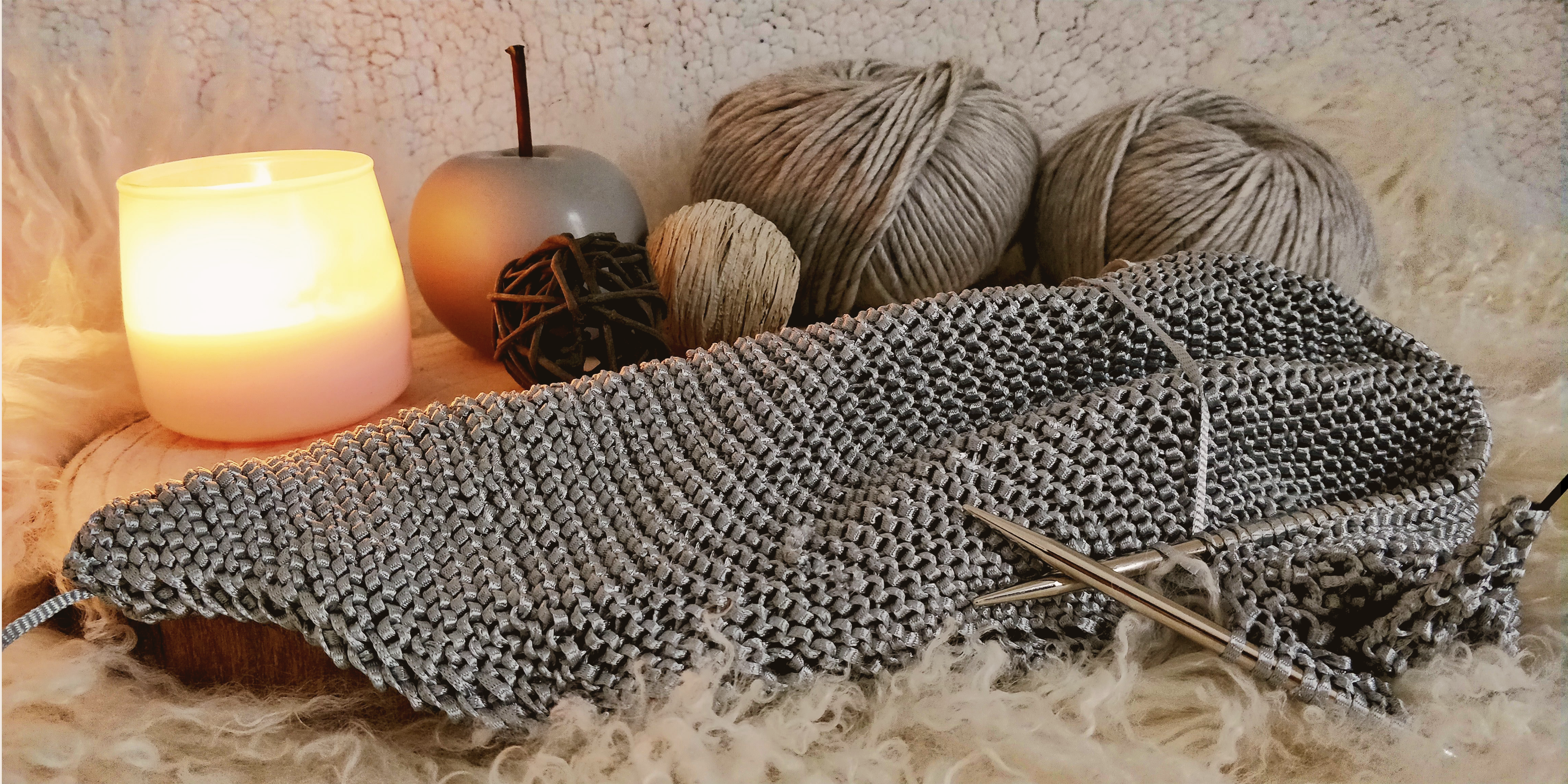 BellePaga offers you magnificent balls of wool in all possible colours, so you no longer need to waste time looking everywhere for a ball of wool! You will have the opportunity to knit yourself a unique scarf, to your taste and with all the advantages of alpaca wool.
This timeless woollen accessory for women does not retain water, which means that you will be preserved from humidity and perspiration so that you can enjoy the external weather conditions without any fear. Indeed, as the alpaca is an animal that must constantly adapt to temperature changes in its natural environment, its fiber itself knows how to adapt to the needs of the latter. It is for its flexibility that its wool is so appreciated.
If you are still not convinced by knitting but still appreciate knitted wool scarves, BellePaga has the solution! BellePaga offers you a wide range of knitted wool scarves that are also airy with a softer feel than a cotton flower. You will then be immediately transported to a warm, welcoming world that will meet all your needs.
Care of wool scarves
Alpaca wool is 4 times more resistant than cashmere wool, which means that it has a longer life span, and that you have no fear of possible holes or other defects that may appear later.
Alpaca wool does not pilling, so there is no need to hand wash women's woolen scarves. A machine wash at 30°C in the wool programme or in the soft programme with the rest of your clothes will be more than sufficient.
Moreover, the colours used on our scarves are not chemical but come from the natural colours of Alpaca wool or mineral pigments. These pigments are more resistant than chemical dyes and are more environmentally friendly. Thus, these socks will allow you to have access to colours that last over time.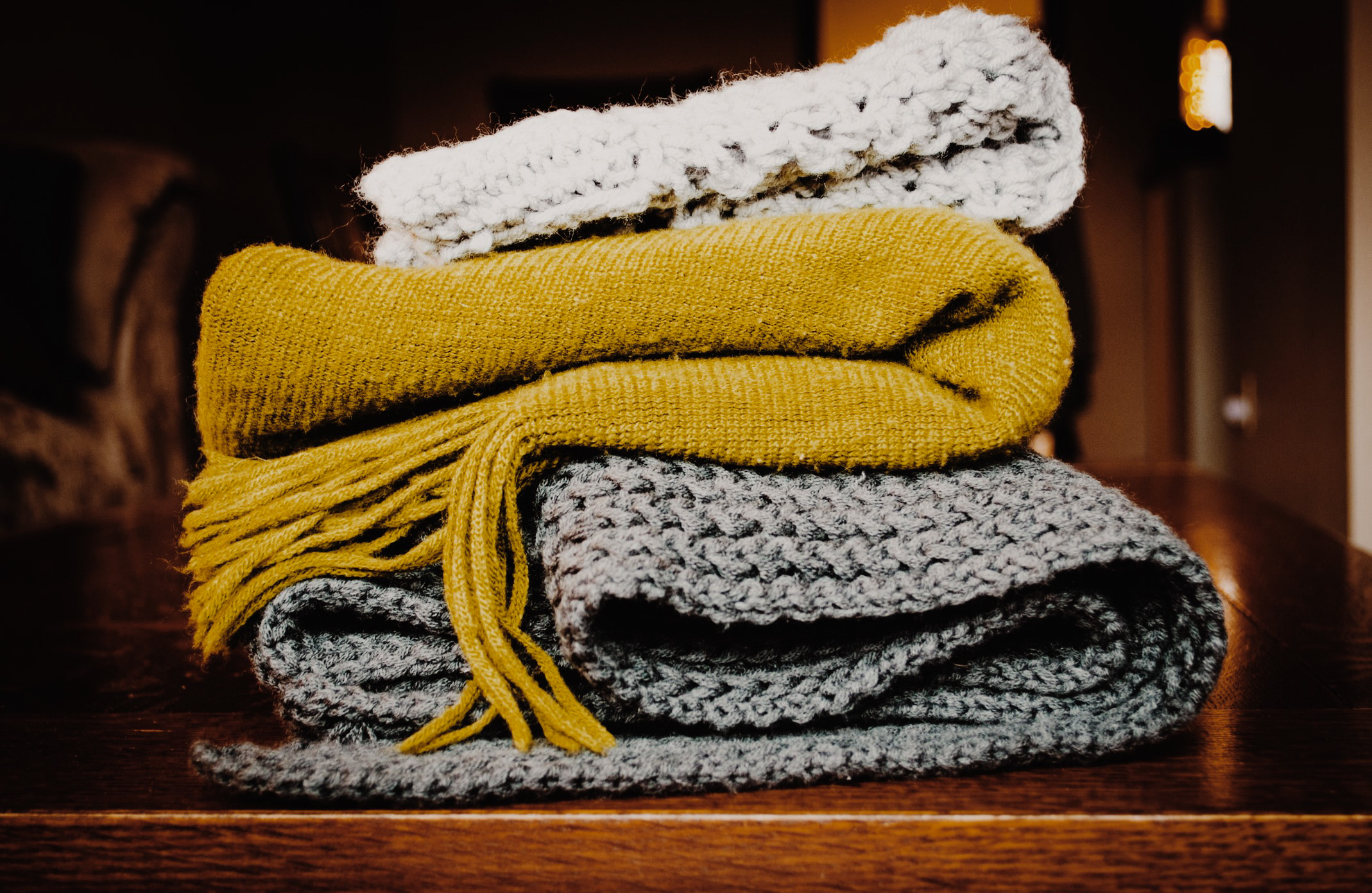 Try our wool scarves now!
Contact us for any additional information, we will be happy to answer your questions!
Do not hesitate to also consult our Men's, Women's and Home & Decoration collections to discover all our Alpaca wool products!