Male cashmere scarf
The
man cashmere scarf
is an essential part of any
modern
and
trendy
man. In summer and winter, cashmere scarves and stoles add a little extra to your outfits. You can wear them in many different ways depending on the style you have. Cashmere has many qualities such as its
softness
,
lightness
and
strong insulating properties
.
Nevertheless, there is a much better wool than cashmere. It is
alpaca wool
. In this article, we will explain the properties of cashmere and show you that
alpaca wool
is a
better quality
wool and much more
eco-responsible
than cashmere because the process of cashmere production may, within 10 years, lead to land desertification in Mongolia.
Cashmere scarf for men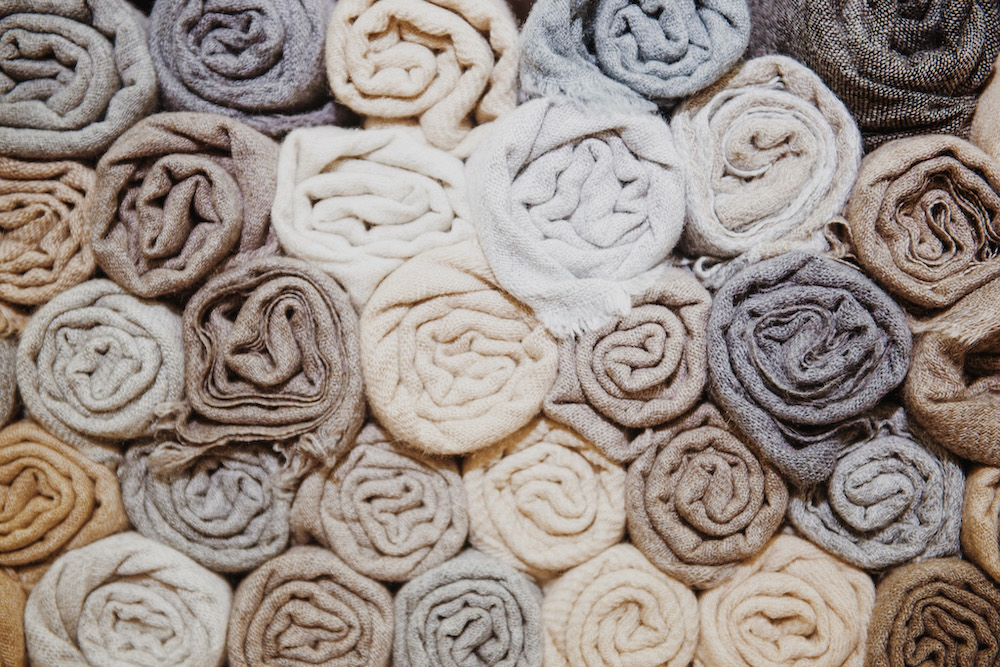 A man's cashmere scarf is a
trendy fashion accessory
for the modern man. It is an accessory that allows you to add a little something extra to an outfit. There are many
different styles
and
cuts
. In addition, it can be worn in different ways.
First, you can wear it the Lenny Kravitz way in a
casual way
with one end in front, the scarf wrapped around your neck, and the other end hanging behind. Then you can
wear your cashmere scarf for men elegantly
simply placed behind your neck with both ends hanging on both sides. You can also tie it to make a Parisian knot. This is probably the
most functional and masculine
way to wear a cashmere scarf for men. Then you can also wear it by going around the neck, or two, depending on the length of your man cashmere scarf. This will give you a r
elaxed and classy style
at the same time. Finally, one of the most elegant ways to wear the scarf, as long as it is not too large, is to slip it inside your coat or shirt.
However, buying a male cashmere scarf is still a small
investment
. It is a question of not making a mistake when buying a male cashmere scarf. To recognize a good cashmere item, the
knitwear must be flat and regular.
It should be dense, so that if you run a finger under the knit, it should not be visible.
Properties of cashmere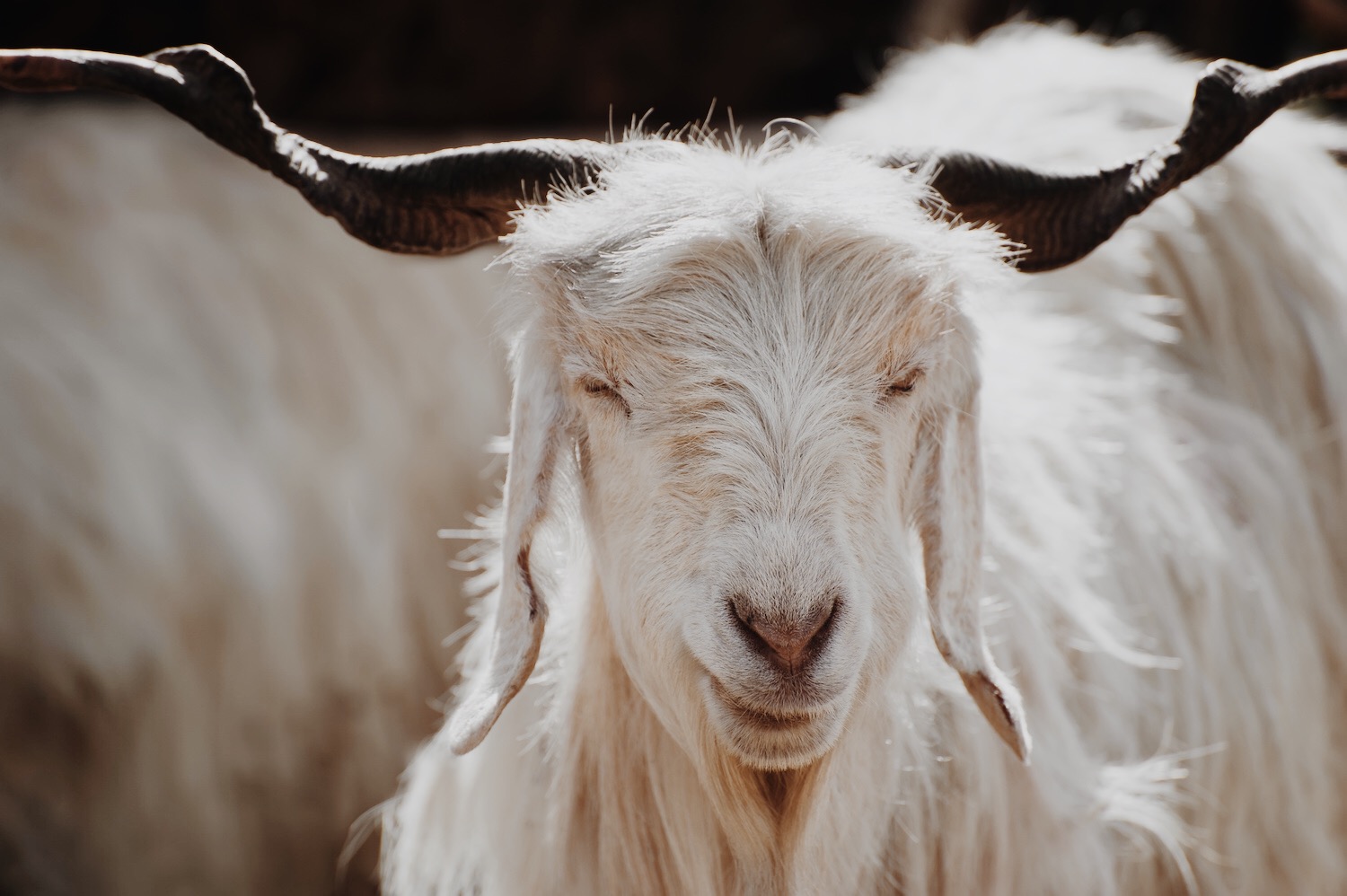 Cashmere used to produce a male cashmere scarf comes from
cashmere goats
and is a highly sought-after wool in the luxury sector for its
softness
,
finesse
and
lightness
. Cashmere is best known for its insulating properties and absorbs moisture well. It is
quite rare
, hence its high price because a cashmere goat produces no more than 150 grams of wool per year. It takes about 4 to 5 years for a goat to produce enough cashmere to make a sweater. In addition to its
insulating properties
protecting you up to -30 degrees, it is also appreciated for its light weight.
Cashmere production is
mainly in China and Mongolia
. Nevertheless, global cashmere production is constantly increasing and this poses environmental problems as i
ntensive cashmere goat farming damages the soil
. Cashmere goats, unlike sheep, pull the grass to the root, causing
soil desertification
. This desertification will irreparably upset the land balance and according to NGOs, in 10 years' time Mongolia will be a desert if no measures are taken to stop this production process. So why not give up the man's cashmere scarf for an
Alpaca wool scarf
?
Alpaca wool, a much better wool than cashmere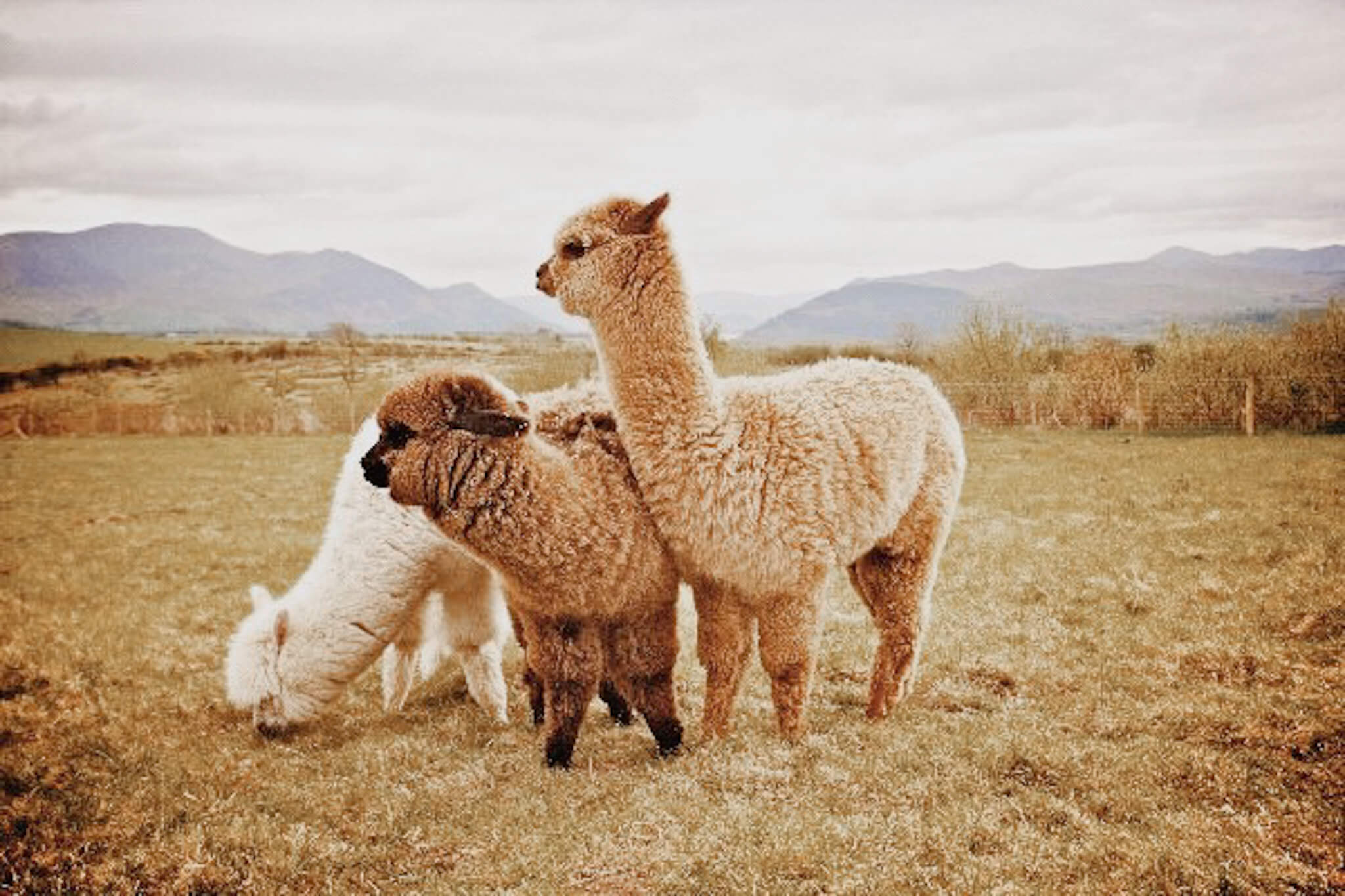 Put your man's cashmere scarf aside and read the rest of this article carefully. More advantageous than cashmere,
alpaca wool
beats cashmere flat out.
But first what is alpaca wool? It is a wool of
incomparable softness
and has
many beneficial properties
. It comes from
alpaca
, a mammal of the camelidae family that lives in herds in South America. There are two categories of alpaca wool. There is the normal alpaca fiber and the
baby alpaca
.
Baby alpaca
is the
finest
and
softest
wool in alpaca (between 18 and 22 microns). It is the most natural, soft and prestigious wool in the world. It is a top-of-the-range fibre that is
light
,
odourless
and has a
high thermal insulating power
. There are also 22 different natural colour shades, making the use of chemical dyes unnecessary.
Alpaca wool represents only a small percentage compared to other wools produced worldwide, making it all the
more valuable
.
Unlike cashmere, alpaca wool also has the
power
not to pill
 and
does not relax
. This means that your clothes will remain intact and last over time. It's a
good investment
.
In addition, an alpaca produces 2.5 kg of wool per year, while a cashmere goat produces 150 grams. The difference is enormous. Knowing that alpacas do not destroy the soils on which they live because they
cut the grass
and do not pull it at the root when they graze it. Alpacas are
super ecological
. They eat little because their digestive system is particularly effective. They do not have hooves but hooves and cushions under the legs. This means that
they do not damage the soil
on which they graze.
Alpaca wool therefore prevents over-consumption due to its long life and low ecological impact. So why not swap your cashmere scarf for a beautiful alpaca wool scarf? 
So why not trade your cashmere man scarf for a
beautiful alpaca wool man scarf
?  
Alpaca wool scarf



What could be better than a
beautiful alpaca wool man scarf
? Discover men's scarves quickly on the BellePaga website. We offer a
wide range
of alpaca wool scarves. BellePaga men's scarves are available in
many different colours
, which will allow you to match them to each of your outfits. They are
silky
,
warm
and
soft
. You will never have the nasty feeling of the itchy, itchy scarf on your neck. They are
hypoallergenic
because they do not contain lanolin and are therefore perfect for people with allergies.
Easy to care for, we recommend hand washing or dry cleaning between 10 and 20 degrees and drying your scarf flat so as not to stretch the wool. Be careful, the dryer is not recommended. You can also use a
shampoo for delicate wool
. (See
Care
)
Finally, BellePaga scarves are made with the
greatest respect for animals
and the
Peruvian environment
. Everything is made locally and alpacas live in their natural environment in total freedom. And as read before, alpacas are very ecological because they do not tear the grass at the root, leaving the soil undamaged. 
Try our
men's
 and
women's
 woolen scarves without further delay and do not hesitate to contact us for any additional information. Long, short, patterned or plain, there is something for everyone! The classic and timeless style of our items will allow you to easily combine them with your favourite outfits and accessories and to bring them out every year without going out of fashion.
Contact us for any further information, we will be happy to answer your questions!
Don't wait to consult our
Men's
,
Women's
 and
Home & Decoration
collections to discover all our Alpaca wool products!