Wool socks men



Alpaca wool socks for men will revolutionize your habits when it comes to cotton or synthetic socks. While classic wool is perceived as prickly, too thick and not aesthetically pleasing to wear, Alpaca wool is different. It is a miracle solution for foot problems: perspiration, permanently cold feet, odours, lack of comfort.

At BellePaga, we work to overcome all these problems: our wool socks for men will provide you with warmth and comfort, lightness and above all natural materials.

Our socks are made of Alpaca wool. The alpaca is an animal living at 4000m altitude in the Andes Cordillera in South America. It is known for its exceptional natural qualities, it is also called the "Wool of the Gods". This is why we know that its properties will be able to meet all your needs.

Artisanal Wool Sock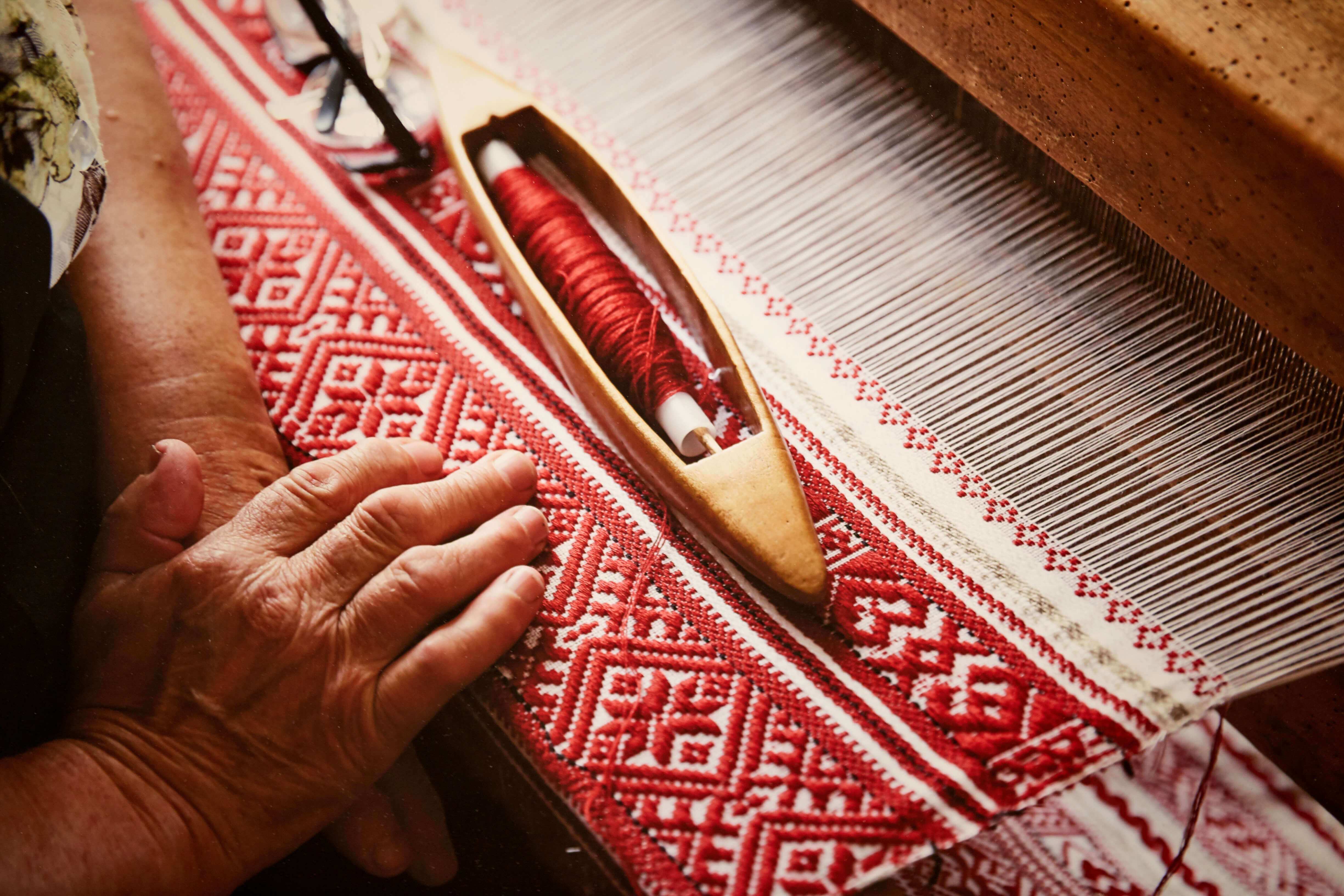 The quality of our socks comes from its production. Made by local producers in Peru, paid at fair value for their work, they bring us a unique know-how. Our woolen socks are knitted and then checked by hand to bring a perfect finish and avoid any visible seams.

Our socks are therefore hand-knitted, using a rare and exceptional technique, to avoid any visible seams. This technique also brings more comfort to your feet so that they stay warm whatever the weather conditions.

It is also important to note that these socks are made of Alpaca wool. A wool that is known to be 4 times more resistant than sheep's wool, which will bring durability to your socks.

Furthermore, it does not pill and has a longer lifespan than the other types of wools we are used to. This is why this wool is all the more interesting for all practices where the use of socks is put to the test whether it is hiking, skiing or other activities.

Thus, in addition to bringing you a unique quality from the Peruvian craftsmen, these woolen socks for men will also accompany you through all the experiences.

These wool socks can meet all your needs. Today, the sock industry does not yet meet all your needs, whether it is perspiration problems or cold weather problems.

Baby Alpaca's wool will therefore be able to provide you with the solutions to your problems and meet your needs in terms of socks.

Socks for all styles


BellePaga will be able to offer you all the advantages of Alpaca wool in different designs for all styles.

From short socks to suit your sneakers to thin socks that will dress up your suits with a little bit of colour, or simply bring a lot of warmth. Wool socks for men will accompany you for any occasion.

Different patterns will match your outfits. Whether for men or women, these wool socks have different colors, blue, white, red, black, and different greys. But also polka dots, small or big, stripes, more or less thick.

In addition to bringing style to your clothes, alpaca wool socks will bring softness, warmth and comfort to your feet. They are made from Baby Alpaca wool which is not the wool of baby alpacas but rather from part of the alpaca's hair.

Indeed, some parts of the Alpaca hair have different properties. This is measured in micron, which represents the size of the fibre, which there are 5 categories. The Baby Alpaca is therefore one of the fibres with the smallest fibre size, which gives it even more softness.

Thus, this wool remains soft, does not scratch and does not pill. This wool therefore brings fineness, elegance in addition to unequalled comfort and warmth.

This is why our socks will accompany you throughout your days and are ideal for all people seeking to combine all the advantages of wool with a certain elegance while forgetting all the associated disadvantages of other types of wool.

Men's sock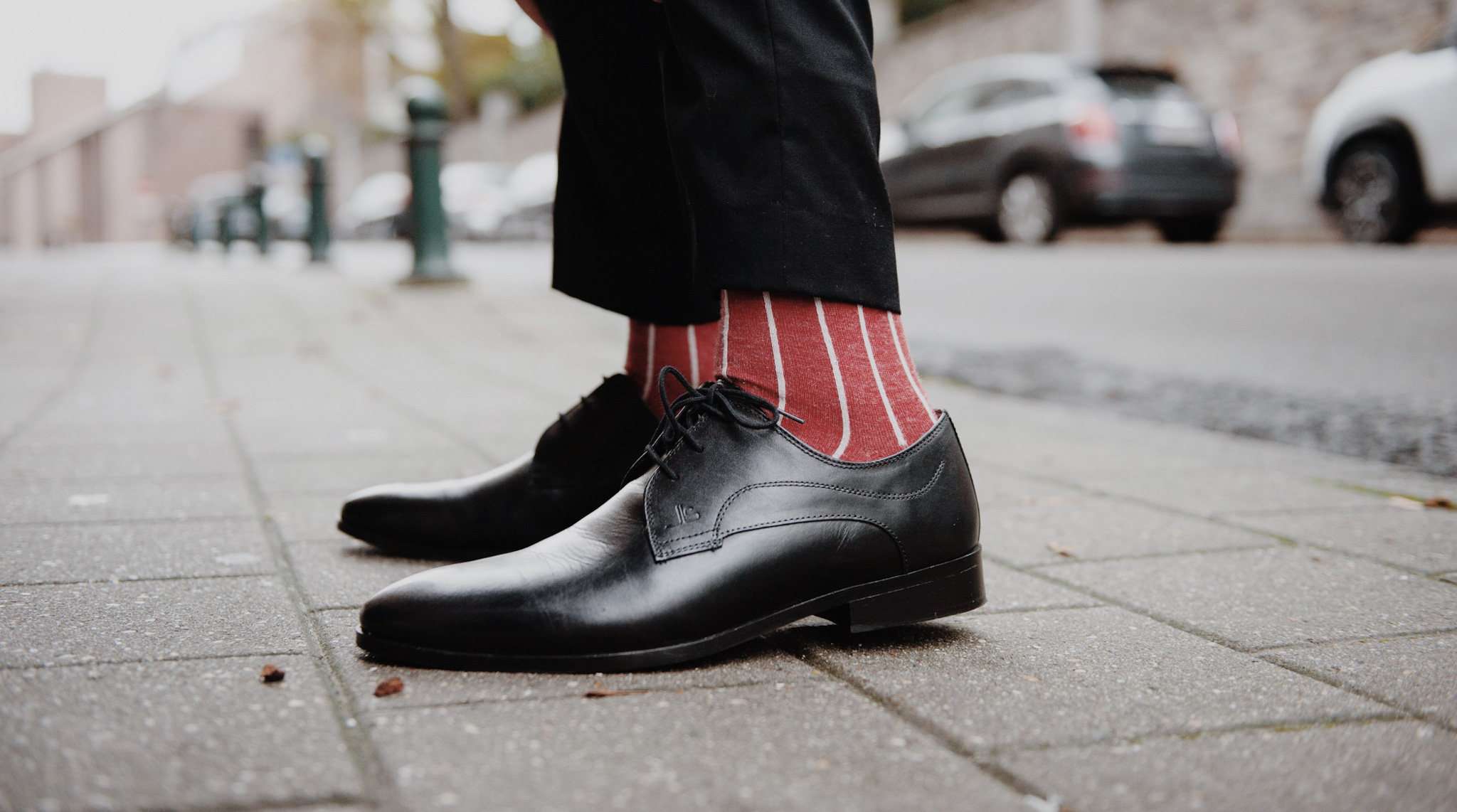 Wool socks for men also have breathable and thermo-regulating properties. Indeed, Alpaca wool is a naturally thermo-regulating fibre.

This advantage has the effect of reducing perspiration throughout the day by making your feet breathe more easily and thus reducing potential odours.

Compared to sheep's wool, Alpaca wool does not retain water. Once wet, sheep's wool does not manage to evacuate water and make the foot breathe. This is why our men's wool socks will keep your feet dry all day long.

In addition, our socks also contain bamboo fibre. This fibre also provides absorption and natural protection against bacteria. All its properties will offer all the necessary quality and comfort expected from these socks.

The problem of foot temperature concerns everyone today. It is very common when wearing small socks that are too thin, especially when wearing these socks in winter when men wear shoes that are adapted for indoor use and not the cold. Alpaca wool can be a solution since it is a wool that is 7 times warmer than sheep's wool.

Alpaca wool has this insulating property that allows you to wear thin socks without fear of getting your feet too cold and not being able to stand the days outside.

This insulation property will also keep your feet warm regardless of the outside temperature. Thus, keep your feet warm in winter so you don't lose your toes. But also allow your feet to breathe during the summer so you don't risk sweating too much!

Wool maintenance sock 
Our socks aim to bring you comfort and softness. In addition to this, they are also long-lasting and easy to care for. 
Indeed, Alpaca wool has the property of being more resistant than sheep's wool. This property allows it to have a longer lifespan, and therefore to be able to keep this pair of socks for a longer period of time without fear of holes or other problems. 
Alpaca wool does not pill, so it is not necessary to wash men's woolen socks by hand. A machine wash at 30°C in the wool program or in the soft program with the rest of your clothes will be sufficient. 
Moreover, the colours used on our socks are not chemical but come from the natural colours of Alpaca wool or mineral pigments. These pigments are more resistant than chemical dyes and are more environmentally friendly. Thus, these socks will allow you to have have vibrant colours that last over time. 

BellePaga,
the Brussels brand that can be found on
www.bellepaga.com
, offers you baby alpaca wool socks that give you a feeling of comfort and softness like you've never felt before. 
Baby alpaca wool offers a maximum of softness and warmth.
It is known internationally and presented as the finest and most luxurious wool in the world. It has many virtues such as resistance (4 times more resistant than sheep), softness, warmth (7 times warmer than sheep wool), waterproofing and it is a hypoallergenic fiber.
In short, "Baby Alpaca" corresponds to the fiber of Alpaca which is between 18 and 22 microns. It is a very fine fiber that represents the softest part of the Alpaca's hair. Moreover, alpaca fiber does not require chemical treatment, bleaching or dyeing and has many ecological virtues.
BellePaga offers different models of socks for men that will help you face the cold winters. There is something for everyone! Ankle or mid-calf socks, as well as knee-high socks to keep you warm!

The beginning of a long story...
BellePaga is the story of two young Belgian friends, one of whom grew up in Bolivia among these beautiful landscapes and animals. Alpaca wool, also known as the wool of the gods, has exceptional virtues that are too little known on our continent, yet are very precious for the most sensitive and cold among us.
This is why they decided to launch together their brand of natural, comfortable and elegant clothing and accessories made of Alpaca wool for women, men and the home.
It is a new brand that finds the perfect balance between comfort, warmth and elegance, with a modern and pure style that is a soft mix between natural and urban. It is also a brand with strong values related to nature, fair trade and sustainable development.
The Alpaca is a cousin of the Llama which lives on the very high plateaus of the Andes, in South America, at more than 4000m of altitude. This animal produces a fine and silky wool with exceptional virtues. Indeed, it is extremely comfortable because of its softness, lightness and unequalled warmth.
Discover all our baby alpaca wool socks from BellePaga, which will keep you warm all winter long, on the website
www.bellepaga.com
 !