Large Scarf



Large scarves are becoming more and more fashionable! They are warm, soft, pleasant to wear and we can wear them in different ways! Several looks with the same scarf, isn't it practical? We can find all sorts of them: plain, with patterns, in all possible colours, but no matter what the model, we will always find a large scarf to your taste! It's the essential accessory in your wardrobe, whether it's to keep us warm during the winter or on cooler summer or spring evenings, or to give style to an outfit! They have been in fashion for a long time now, for both men and women! 
So in this article, we tell you all about big scarves! 
BIG WARM SCARF
Of course, what we are looking for most when we want to buy a big scarf is warmth, we want our scarf to keep us warm. So we have a choice between several materials, but which one to choose to maximize our desire for warmth? 
Cotton: This material is the most produced natural fibre in the world, it is soft and pleasant to the touch. It is a healthy and reassuring fibre. Cotton is soft and malleable and is a good insulator. However, it tends to shrink and the dyes fade over time. In addition, cotton tears very easily and is sensitive to moisture. 
Cashmere: This material is flexible and malleable, it is known for its insulating properties and protects against both cold and heat. It provides a lot of well-being. But cashmere pilling up very quickly and its products cause major ecological (deforestation) and animal (intensive breeding) problems. 
Silk: This fibre is precious and delicate, in addition to being very soft and light, it is one of the most comfortable materials to wear. However, silk can deteriorate very quickly with perspiration, and it remains one of the least warm materials. 
Alpaca wool: Here is a material that combines all the advantages of the others, without the disadvantages. It is a wool that is becoming more and more fashionable these days. It has many properties: it is thermo-regulating which means that it is suitable for all seasons because it adapts to temperature changes, so you will be warm in winter (without making you sweat) and just the right amount in summer/spring; it is hypo-allergenic which means that it is suitable for the most sensitive people. It is hypoallergenic, i.e. it is suitable for the most sensitive people. Moreover, it does not pill and is easy to maintain. 
WEAR A LARGE SCARF
Of course, the question that comes up regularly with regard to large scarves is: how to wear it? So here are our tips. 
Simply by rolling it up: which means wearing it as a simple scarf. As it's big, you just have to roll it a little bit on itself before you put it around your neck several times (without tightening it, of course!) depending on its length. If you want a trendy tip, drop one edge on your chest and the other on your back! 
Like a tagelmust: To do this, fold your scarf into a triangle before wearing it. This is another very stylish and structured way to wear it with the tip of the triangle coming back to your chest. 
Like a cape: To do this, simply pass your scarf behind your neck and drop the fabric all the way down the front. This allows you to replace a jacket or add a layer of warmth. This method is ideal for people who don't like to wrap their large scarves around their neck.
In snood, (Infinity scarf): to do this, you need to wrap your scarf as much as possible around your neck, taking care to hide the edges to give the illusion of a snood (these are tube snoods). This is the fashion option to consider if you are looking for warmth!
As a blanket: roll up your scarf by passing it over your shoulders and crossing the two ends on the front, in a way to form the drape. This is neither a classic nor a modern way to wear your large scarf, but just an elegant compromise. 
COLOURS AND PATTERNS
When choosing the colour of a large scarf, you must first choose shades that are compatible with your skin colour and complexion. 
The colour must also be consistent with the outfit you are going to match it with. 
In addition, before buying your large scarf, it is advisable to find out about the current colour trends. 
However, you can always opt for neutral colours, such as black, white, grey, beige, or brown, so as not to make a mistake. These colours will never go out of fashion and are the kind of shades that are compatible with all outfits and skin tones. 
When it comes to patterns, it's essential to look at which ones are trendy when buying your big scarf! For example, for the 2019-2020 season these are very trendy: the check print and the houndstooth print. Or, to make sure you don't make a mistake, just stay with neutral patterns such as the lined print or simply... the plain one, which will never go out of fashion. And if you like originality, opt for wild patterns such as python, leopard or zebra print.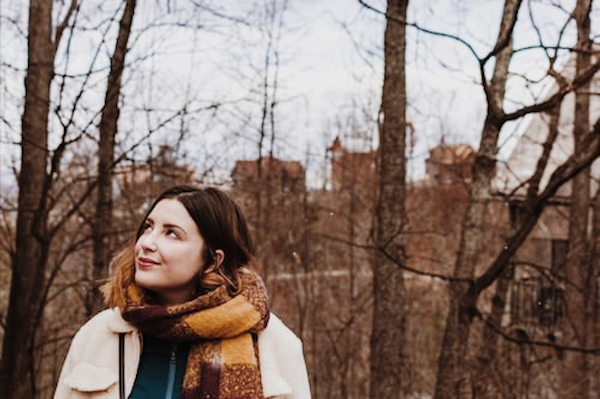 You now have the main tools you need to know to buy a great scarf! At BellePaga, we offer you a wide assortment of large Alpaca wool scarves that will bring you the softness and warmth you desire. You will be able to wear them as you wish, and we have a wide choice of colours, as well as trendy designs! You will always find one to your taste!