Men's luxury scarf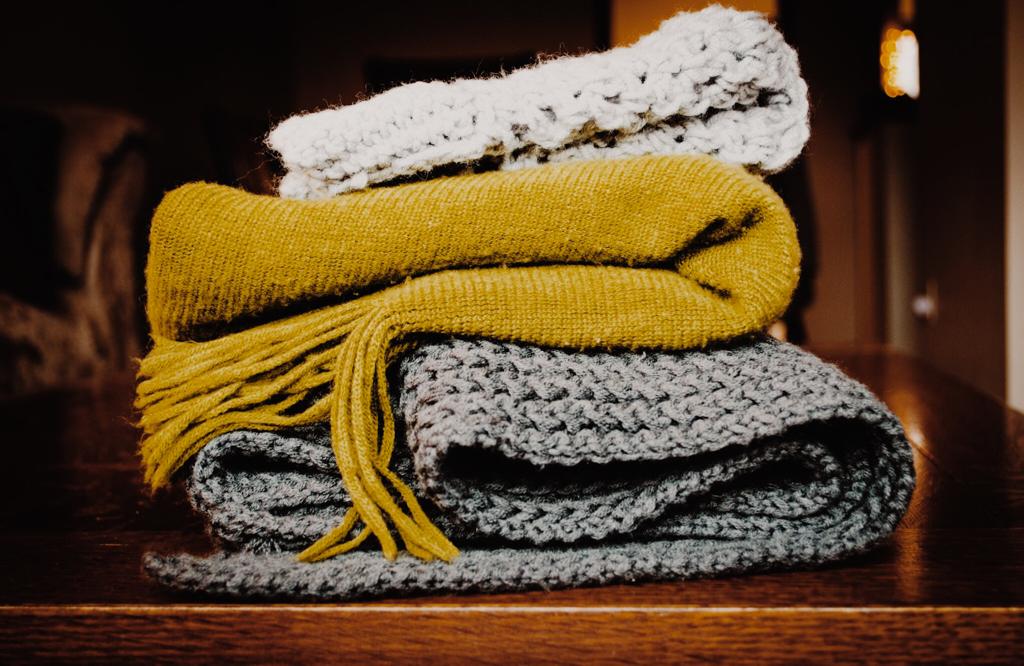 The scarf is nowadays an indispensable accessory for men. A luxury scarf is essential for a man, as it protects him from the cold and is also an asset in his outfit. A luxury scarf is mainly characterised by the quality of its material. Cashmere and silk are the best known noble materials. By reading this article, you will discover the wool of the gods, alpaca wool. An alpaca scarf can only be a luxury scarf, given the quality of the material of this scarf for men. This material, which is little known on our continent, has exceptional virtues such as warmth, softness and longevity, as well as thermoregulatory and hypoallergenic qualities. The feeling of an alpaca scarf on the neck is a unique experience of softness and warmth.



WOOLEN SCARF FOR MEN
A luxury scarf for men dresses up an outfit whatever the season. It is an asset because it is an accessory that keeps you warm and prevents you from getting sick while offering style to an outfit. The fact that it is of very good quality reflects the luxurious side and does not go unnoticed.
Men's wool scarves can be perceived as prickly, thick and not comfortable to wear for a long time. However, little known on our continent but with exceptional virtues, alpaca wool has none of these disadvantages. Our alpaca wool scarves for men are made from Baby Alpaca fibre, a hypoallergenic, thermoregulating, insulating and very warm fibre.

At BellePaga, Peruvian producers bring their expertise to the making of these scarves. They perfect these items by hand to ensure a quality and finish worthy of a luxury scarf.
Alpaca wool is considered the wool of the gods. This animal lives at an altitude of 4000m in the Andes Mountains of South America. Known for its exceptional natural qualities, this fibre creates scarves that meet all your needs. The quality of the luxury scarves for men comes from the ancestral know-how of the Peruvians. They have been using Alpaca wool for a long time and know how to weave it to make it even softer and more comfortable. More precisely, it is Baby Alpaca wool that is used, allowing for even more softness.

Baby Alpaca is not the shearing of the Alpaca's child but the shearing of part of the Alpaca's hair. Indeed, some parts of the hair have different properties. This is measured in microns, which represents the size of the fibre, there are 5 categories.

Baby Alpaca is therefore one of the fibres with the smallest fibre size, which gives it all the more qualities. It has a comfort and elegance that go hand in hand with a warmth and softness that will take you to the moon.

It is important to note that alpaca wool is seven times warmer than sheep's wool, which is why it is so warm. However, it should also be noted that alpaca wool is a naturally thermoregulating fibre. This implies that the wool will bring you comfort during the coldest winter but will also be able to accompany you during the spring and autumn evenings during outdoor parties.

BellePaga's luxury men's scarves are also airy, with a feel like that of a cotton flower. You will be transported into a soft, welcoming world that will meet your needs.

Also note that all our products are made or finished by hand, guaranteeing exceptional quality. This is reflected in the finish of the scarf but also in its longevity.

Indeed, these luxury scarves have an unparalleled longevity. On the one hand, thanks to the craftsmanship, but also thanks to the choice of wool. Alpaca wool is known to be 4 times more resistant than sheep's wool, while being the only wool that does not pilling.

That's why by choosing luxury alpaca wool scarves for men at BellePaga, you are assured of a quality choice and a scarf that will serve you for many long winter months!
HIGH QUALITY SCARF
Our luxury alpaca wool scarves for men are particularly qualitative thanks to all the virtues of alpaca wool.

The scarves are made of Baby Alpaca wool, a very prestigious, fine, soft and warm wool.

The quality of the wool in these luxury men's scarves is also reflected in the fact that it is not mass-produced, but responsibly, ethically, socially and locally produced. BellePaga works with local producers who know the area and the animals inside out. It is thanks to their know-how that we can guarantee this quality and all the advantages linked to Alpaca fibre.

Alpaca wool is also known to be hypoallergenic. This is why it is suitable for all types of people, especially the most sensitive.
CARE OF AN ALPACA SCARE
Our luxury men's scarves are therefore designed to provide comfort and softness. In addition, they are long-lasting and easy to care for.

Indeed, Alpaca wool is 4 times more resistant than cashmere wool. This property allows it to have a longer life, and therefore to keep your product for a longer period of time without fear of holes or other defects that could appear later.

Alpaca wool does not pilling, so there is no need to hand wash the scarves. A machine wash at 30°C on a wool programme or on a gentle programme with the rest of your clothes will be sufficient.

Moreover, the dyes used on our scarves are not chemical but come from the natural dyes of the Alpaca wool or from mineral pigments.
These pigments are more resistant than chemical dyes and are also more environmentally friendly. So, these socks will give you access to colours that last over time.

BellePaga, the Brussels-based brand that can be found on www.bellepaga.com, offers luxury baby alpaca wool scarves that give you a feeling of comfort and softness that you have never felt before.
Baby alpaca wool offers maximum softness and warmth.
It is internationally known and promoted as the finest and most luxurious wool in the world. It has many virtues such as resistance (4 times more resistant than sheep), softness, warmth (7 times warmer than sheep's wool), waterproofness and it is a hypoallergenic fibre.
In short, "Baby Alpaca" corresponds to the Alpaca fibre which is between 18 and 22 microns. It is a very fine fibre which represents the softest part of the alpaca hair. Moreover, alpaca fibre does not require chemical treatment, bleaching or dyeing and has many ecological virtues.
BellePaga offers a variety of luxury scarves for men that will help you cope with the cold winters. There is something for everyone! Keep you warm all winter long!

The beginning of a long story...

BellePaga is the story of two young Belgian friends, one of whom grew up in Bolivia among these magnificent landscapes and animals. Alpaca wool, also known as the wool of the gods, has exceptional virtues that are not well known on our continent, and yet are very precious for the most sensitive and coldest of us.
This is why they decided to launch together their brand of natural, comfortable and elegant clothes and accessories made of Alpaca wool for women, men and for the home.
It's a new brand that finds the perfect balance between comfort, warmth and elegance, with a modern and clean style that is a soft mix between natural and urban. It is also a brand with strong values linked to nature, fair trade and sustainable development.
The Alpaca is a cousin of the Lama that lives on the high plateaus of the Andes, in South America, at an altitude of over 4000m. This animal produces a fine and silky wool with exceptional virtues. Indeed, it is extremely comfortable, thanks to its softness, lightness and unequalled warmth.
Discover all our luxury baby alpaca wool scarves from BellePaga, which will keep you warm all winter long, on the website www.bellepaga.com !