Anti-transpiration Socks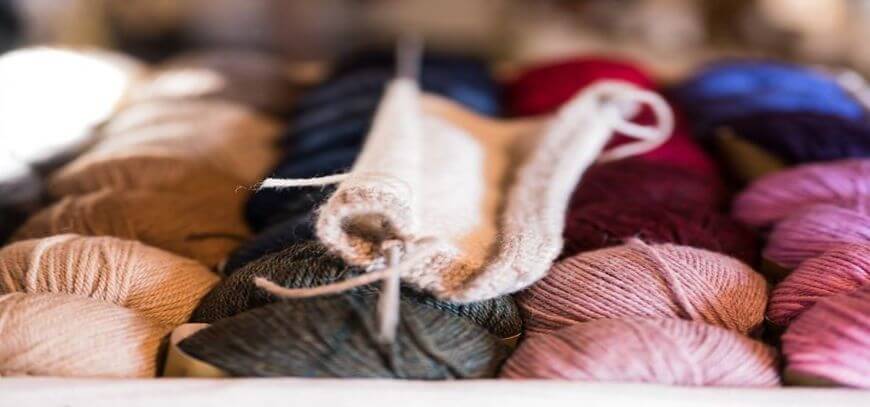 BellePaga brand Alpaca socks are of very high quality. The manufacture of each sock is finished and checked by hand, for a perfect finish.
Alpaca fibre has many virtues, including thermoregulation. It is also 4 times more resistant than sheep's wool, almost does not pill and wears very slowly. Alpaca fibre is ideal for the manufacture of textiles that are subjected to severe tests, such as socks.
Our Alpaca wool socks remain in their original condition for a long time.
Anti-perspirant socks
One of the greatest properties of our Alpaca wool socks is their thermoregulatory properties. It should be noted that BellePaga is committed to offering you a superior product quality, giving paramount importance to the choice of material.
As a natural fibre, to evaluate its quality we must take into account several criteria. To begin with, the animal's living environment must be assessed. If it finds itself on a farm, taken out of its natural habitat, it loses all its adaptation needs that make the quality of its fibre. In the wild, Alpaca lives in the South American Andes. In its usual living conditions at sometimes more than 4000m above sea level, the daily temperature variations are around 25 to 30 degrees. By evolving in this way, the animal develops a unique quality of fibre, thermoregulatory, which breathes and allows it not to be too hot or too cold.
Alpaca wool is also evaluated according to other criteria, starting with fineness, brightness, and density and ending with horsehair, length, and uniformity.
The fibre that interests us is precisely this one! Among BellePaga's collaborators are some very special breeders. Their specialty consists of raising animals in their natural environment. Alpacas live in total freedom, on the Peruvian Altiplano all year round. Their fibre is sheared once a year in the spring. It is necessary for their comfort during the following period so that they can spend the summer in complete serenity.
In our collection of antiperspirant socks, you will find different models for all tastes. We also offer different stem sizes: classic, mid-calf, and knee highs. For the Alpaca wool selected for our antiperspirant socks, we use the softest and finest fibre called "baby Alpaca". Its particularity is that it is the fibre resulting from the first shearing of the animal, at the moment when its hair is the finest (up to 23 microns, which can go down to 12 microns for the highest qualities). Baby Alpaca fibre represents only 10% of the total shearing of Alpacas. The result is a fabric that is incredibly soft, perfect for creating socks with antiperspirant properties.
Our breathable socks also have other qualities. In addition to being thin and soft, the seams are almost imperceptible. Their finishing is done by hand, by Peruvian craftsmen with ancestral know-how. The humidity in your shoes will only be a bad memory, whether it is hot or cold!
Finally, it is also important to know that Alpaca wool is hypoallergenic! The quality of the material of our breathable socks makes them essential for all people with sensitive skin. Depending on the model, they are essentially made of natural materials, it is up to you to find the one that suits you best.
Cleaning the fibre after mowing and dyeing our antiperspirant socks is also done naturally. Once the fibre is mowed, it is washed with soapy water. To avoid the chemical process of discoloration, we use natural fibre from the white Alpacas as the base. The dyes used to create our antiperspirant socks are of mineral origin.
In addition, all our antiperspirant socks and accessories made of Alpaca wool are manufactured in accordance with BellePaga's values. We favour local production, allowing you to benefit from the greatest know-how of the best craftspeople, carefully selected. Another of our values is to encourage fair trade. All our craftspeople and breeders are paid at the fair value of their work, allowing them to live with dignity.
Respect for animals and the environment are also at the heart of our concerns. We regularly visit Peru to follow the progress of our collaboration.
Anti-humidity socks
If you are prone to sweat on your feet, our moisture-proof socks are made for you. The thermoregulatory qualities of our wool make it the key element in the fight against sweating. Their fibre is an excellent thermal insulator. It is incredibly light, pleasant to wear, and respects the most sensitive skin. These are the reasons why NASA equipped its astronauts with clothing in this wool at the beginning of the space conquest.
Our moisture repellent socks are the best compromise between softness and comfort, keeping your feet at the right temperature for all the hours you wear them. Whether you sweat your feet, have sensitive skin, or are simply looking for comfort, BellePaga's antiperspirant socks are made for you!
Discover other items such as our different scarves, caps, and other Alpaca wool accessories on
BellePaga.com
. In our collection, you will also find Alpaca wool clothing for women and men.