Wool socks



Our socks are made with baby alpaca wool, a type of wool particularly known for its exceptional properties. The comfort and warmth of your feet are at the centre of our attention, which is why BellePaga offers you the best woolen socks in terms of quality.
We have a wide choice of colours and sock patterns to suit each customer. The socks are available in different sizes and heights.
The alpaca, an animal living at more than 4000 m altitudes in the Andes Cordillera in South America, has an extraordinary fibre that has many recognized natural virtues, which are perfect for socks in particular.
BellePaga offers you the advantages of alpaca wool through its wide collection of high-quality socks for women and men.
QUALITY


BellePaga brand wool socks are of superior quality. Once the sock is made, BellePaga ensures the finishing of the wool socks. Each of our wool socks is finished and checked by hand for a perfect finish.


They are made by Peruvian craftsmen with traditional skills.
Alpaca fibre is 4 times more resistant than sheep's wool, it does not pill, and wears very slowly. This is an ideal fibre for textiles that are subjected to severe tests such as socks.
Wool socks remain in an ideal condition for several years. This means that it lasts much longer than other synthetic socks.
 
HEATING

Alpaca wool is mainly known for its insulating power, it is 7 times warmer than sheep's wool. Alpaca wool is appreciated for its thermoregulatory power.
BellePaga brand wool socks, although thin and elegant, will allow you to keep your feet warm at all times of the year and in all circumstances. Your feet will always be at the right temperature, protected from humidity and all forms of perspiration.
Thanks to their finesse, they will be perfect to wear and will suit all people, both those who are looking for the warmth that comes from wool without being confronted with tingling, as well as those who are interested in skiing or hiking.
WELL-BEING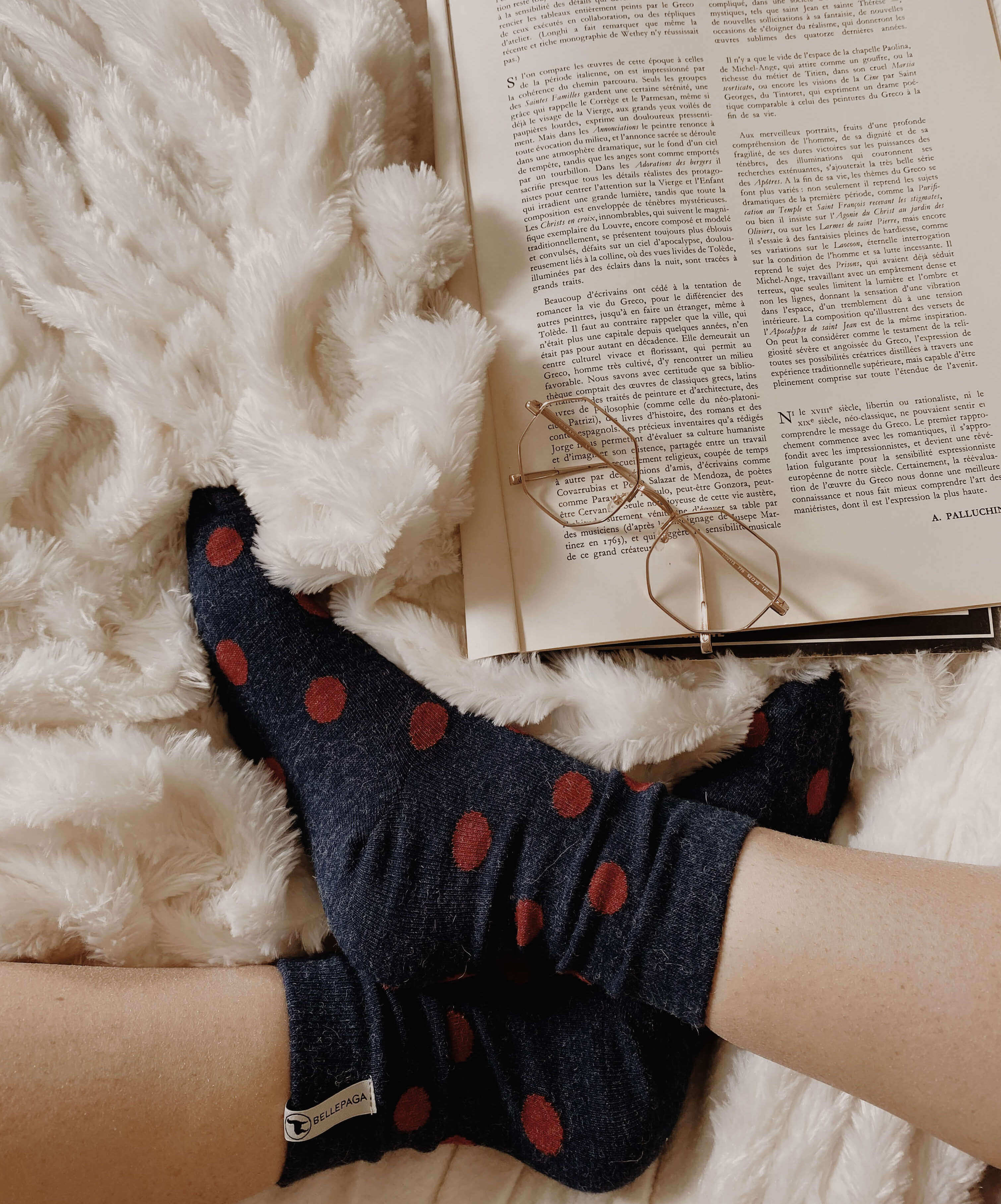 Our woolen socks have been specially designed to provide you with a unique feeling of comfort and softness. Indeed, Baby alpaca wool compared to other wools is the only one that remains the softest, does not sting, but also the only one that does not pill. It is very comfortable to wear on the skin.
The socks are therefore pleasant to the touch, thin and elegant. The BellePaga brand offers you a fine product that will keep your feet warm and elegant. Thanks to the wide range of colours and patterns, these socks will perfectly match each of your clothes, and each of your shoe types. Alpaca wool has a wide range of natural colours, which allows BellePaga to offer you a variety of colours without the use of chemical, artificial dyes. If a colour you are looking for does not come naturally from alpaca, we only use mineral dyes.

Our wool socks are also hypoallergenic. They respect even the most sensitive skin, which reacts easily to certain materials. The softness and comfort of alpaca wool prevents redness and irritation.

All our woolen socks for men and women are hand-stitched, and thus have no seams to provide our customers with the ultimate comfort.
Our wool socks are made with a very thermoregulating fibre, alpaca fibre. This is considered to be one of the most luxurious fibres. BellePaga only uses baby alpaca fibre, which is between 18 and 22 microns thick, and is much softer and higher quality. Rest assured, this is not the wool of the baby alpaca, called cria. For the respect of the animal and because there is no interest, it is not shorn before it reaches adulthood.

Thanks to this fibre, our socks allow your feet to breathe and considerably reduce the perspiration and odours that can appear throughout the day. Indeed, the thermoregulatory properties of alpaca wool allow it to keep you warm while being breathable and therefore avoid making you sweat. It adapts to the outside temperature.
In addition, we also offer a collection that contains bamboo fibre, very well known for its absorbent properties and softness. No more excess moisture, especially from perspiration. Your feet breathe and are in ideal comfort all day long. Bamboo also offers natural protection against bacteria and reduces the appearance of odours. Merino wool, a type of wool that is also well known for its thermoregulatory properties, is also found in some socks.
Thanks to the properties of our socks, your feet will be able to breathe and you will no longer have to worry about sweating. BellePaga socks are very good at wicking moisture away from the skin.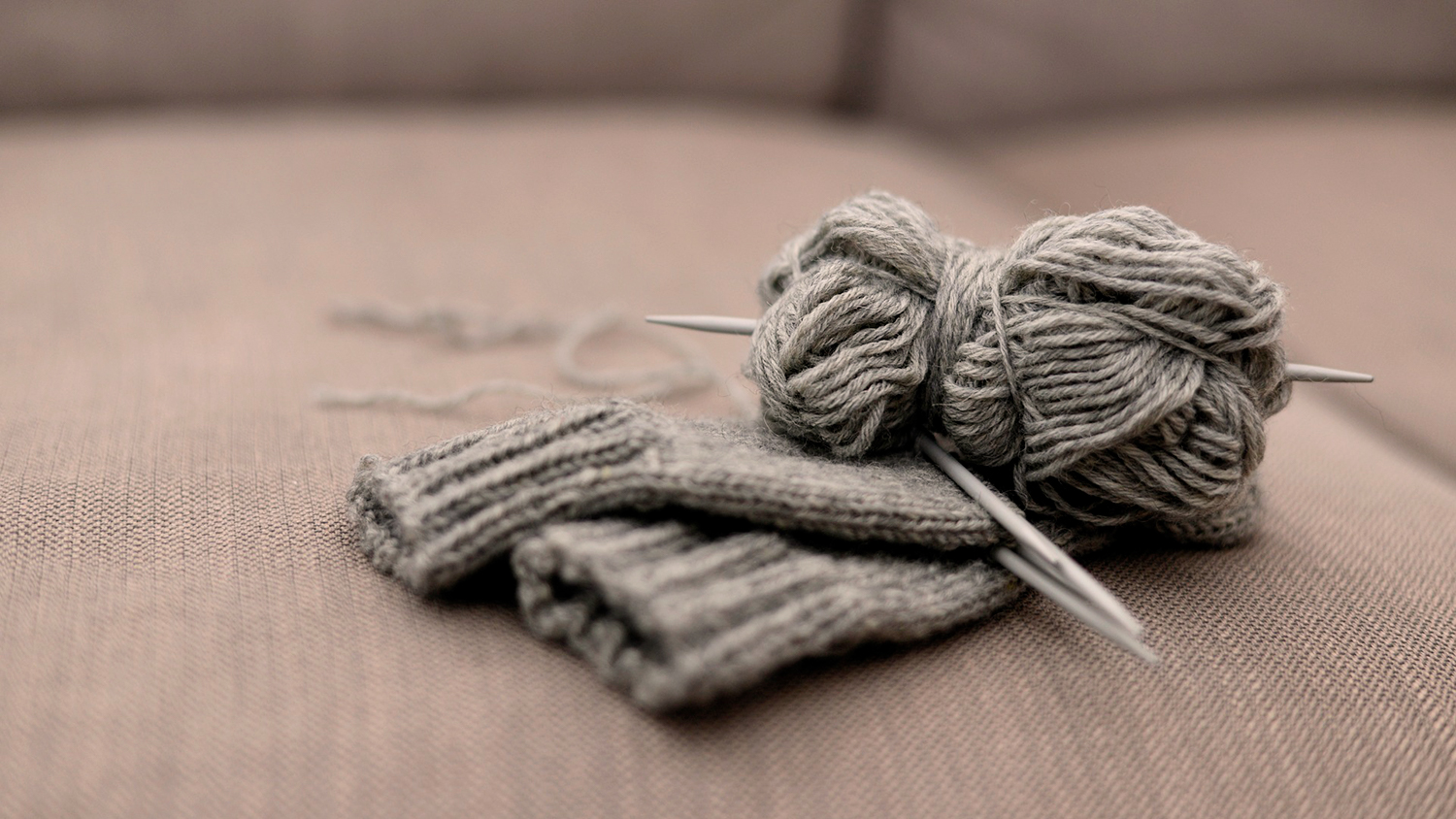 HAND-SEWN REMESHED
The comfort of our woolen socks is our priority. To make it as high as possible, each of our Baby alpaca wool socks is hand-knit. This technique is rare and exceptional. It allows for much more detailed and fine in the finishing than would a traditional machine with remeshing. This ensures that no more seams will be visible.
This will be perceived directly, especially after wearing them for several hours. They will bring you remarkable comfort and you will not be able to do without them!


ECOLOGICAL
BellePaga is committed to limiting its ecological impact by offering only socks made from Alpaca wool. Indeed, this animal, in addition to being soft and cuddly, has a low ecological footprint. Unlike the cashmere goat, this camelid does not damage the land on which it lives thanks to the pads on its feet. When feeding, the alpaca does not pull up the roots of the grass either, which allows the land to be constantly renewed. Because of its small digestive system, it does not eat much either.

Our Alpaca wool socks are made entirely in Peru to limit travel and pollution.

They are then sent to you in environmentally friendly packaging.

LONG LIFE & EASY TO WASH
Thanks to the enormous strength of alpaca fibre, wool socks are very durable. You can keep them for years without having any problems. When comparing alpaca wool with sheep's wool, the former does not pill as the laundry goes on, so there is no need to wash it by hand. They are easily machine washable in the wool program or in the soft program at 30 degrees with the rest of your laundry.
In addition, BellePaga uses natural shades directly from the animal's wool or mineral pigments that are much more resistant than chemical shades and much more environmentally friendly. The natural colours will not change with each wash.


Try these exceptional wool socks now, and order them for women, and for men!
Also, discover all the other Alpaca products in our women's and men's collections.