Men's suit Socks

It's morning and like every morning, it's a drama. The kids still aren't dressed for school, you can't find your phone charger, and most importantly, you're stuck with a seemingly simple dilemma: which pair of socks will work best with your suit? Gentlemen, don't make the unforgivable mistake of grabbing the first pair that comes out of the drawer: every suit has its own pair of socks. This is the rule.
At BellePaga, we dared to produce only
socks
at the crossroads of comfort and quality. The alpaca wool we use is soft and has exceptional properties to keep your feet warm. How are our men's socks produced? How do we ensure the perfect combination with your suit? Why are they perfect for your hard working days? Follow us to the land of
men's suit
socks...
Pairs of socks + suit = elegant man ... provided you respect certain precepts 

There is no way for us to neglect
the quality of the clothes
 we produce, for one simple reason: beauty is hidden in the details and the love of the making. What's better between a pair of industrial socks that will pilling up in the first wash and our beautiful pairs made in Peru? Gentlemen, let's be clear: our men's socks don't just guarantee resistance over time thanks to the alpaca wool fiber. They will allow you to shine thanks to a beautiful product that will make you chic men in all circumstances.
With this in mind, one question remains: what is the best combination between your three-piece suit and our BellePaga socks for men?
We give you our best advice to stay trendy and professional.
The rule is simple: don't match your suit bottoms with the color of your socks. Blue suit bottoms = blue suit socks. Gray suit bottoms = gray suit socks. Brown suit bottoms = brown suit socks. However, it is possible to get around this rule if you think you've got it right. We offer a variety of men's suit socks: stripes, polka dots, alpaca pattern ... It will be the perfect opportunity for you to get out of the usual conformity at your workplace. Knowing how to dare is more than the order of the day!
Comfort, comfort and more comfort ...

You will have understood that at BellePaga,
comfort
is not only a motto. It is a real commitment that we have given ourselves to accomplish in order to meet your requirements. And for that, what better than alpaca wool with its multiple powers.
Breathable
, the wool fiber does not trap bad odors due to perspiration and gives your foot the possibility to breathe throughout your hard work days. But they are not only breathable. Paradoxically, you may think, they are highly
insulating
. Once again, this benefit is derived from alpaca wool. Do you know the
thermoregulatory properties
of this exceptional wool? By thermoregulatory, we simply mean that it insulates from the cold and protects against heat. But how is this possible? The explanation lies in the animal itself because the alpaca is used to living with extreme temperatures and thanks to this particularly hostile environment, it has developed a thermoregulatory fleece allowing it to withstand the hostility of Mother Nature.
But alpaca wool is itchy, right? Not at all. Just wear a pair of men's suit socks to understand. Very different from the wools you usually wear, the fiber we offer is particularly soft.
No risk of itching.
Now you need to choose a suit and comfortable socks. It is now widely established that feeling good in your clothes at work is a factor of efficiency and productivity. Hence the importance of choosing men's suit socks carefully. If you carry out missions requiring memorization or concentration or concrete tasks, this productivity will be all the stronger depending on the clothes you wear. Summary: look good in your clothes and don't neglect your socks. Our BellePaga men's suit socks will be perfect!
What about the maintenance of your men's suit socks? 

Maintenance
is an important step to preserve the virtues of wool as long as possible. By adopting a few simple rules, you will be able to keep not only the same suppleness but also a longer life of your BellePaga men's suit socks.
When it comes to
washing
, simply set the machine's program to 30°C. Use your favorite detergent as you are used to do. There will be no pilling or fiber breakage. The only thing to note is that the spin cycle should not exceed 1,000 revolutions, which would cause your socks to shrink.
Let's continue with the
drying
. Do not use your dryer at all. Your socks could lose performance and quality. Clothespins should also be avoided as they can leave white marks on your woolen garment. When ironing your pair of suit socks, it is imperative to use a cloth between the iron and the garment and to use the lowest possible steam power. By respecting these few precepts, the alpaca wool fiber will not lose its virtues that make its reputation.
For the most thoughtful among you:
you can keep your socks in the refrigerator for at least 48 hours! This solution, although a little eccentric, will have the benefit of tightening the wool fibers and thus preserving the quality of your favorite socks.
When craftsmanship comes to your closet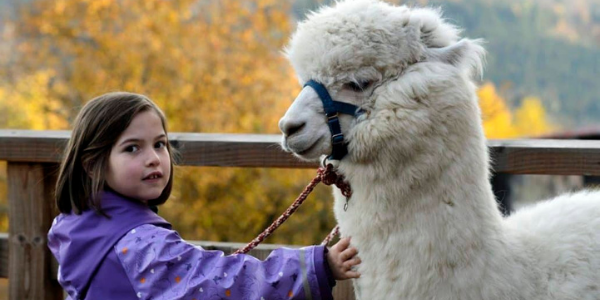 Your men's suit socks are made in Peru. By hand, in local workshops, all the Peruvian love has been invited into the socks you wear. The alpaca, raised in the open air in the rich plateaus of the Andes, gives its incredible coat of exceptional virtues for the making of our socks. Their well-being is a very important commitment for us. Come with us in the backstage of the manufacturing of the socks suit for men ...
Once sacred, the alpaca does not produce the "wool of the gods" for nothing. Revered by the Incas, this wool was reserved for the rich emperors who had already understood the virtuous character of this incredible fiber.
Before becoming warm costume socks,
a whole artisanal process
is necessary to offer you the products you deserve, combining comfort and elegance. 100% made in Peru by the skilled hand of Peruvian artisans, our socks follow a long process to make wool a comfortable garment. Every year, between April and June, the alpaca is shorn for its own comfort. We collect more than 3 kg of wool per animal. We then select the finest portions of the alpaca wool called
Baby Alpaca.
It is thanks to this finer and softer fiber that we compose each of our BellePaga items. In accordance with what our teams in Brussels have imagined, Peruvian artisans weave this delicate wool with their know-how.
From Latin America to Europe, our socks have lived a long journey, perhaps the one of quality and sustainable commitment ...
Men's suit socks are more durable than you think 

We have made certain promises to ourselves regarding the values we hold dear at BellePaga.
Respect for the environment, animals and workers are the three pillars of our commitment.
Our men's socks make a long journey to get here in Belgium. In order to minimize
our carbon footprint
on the environment, we keep the number of shipments of our BellePaga items to a minimum. We want to have the most environmentally friendly identity possible because that's what we believe in. All of our products, including our men's suit socks, are made from natural materials such as alpaca wool and bamboo fiber. We make sure that no chemicals are used in the production of our suit socks. All our colors are 100% natural and the different shades that are offered are only from natural pigments. It's incredible the richness of colors that can have the socks of suit for man! More resistant also, you will keep your socks longer which will have a positive impact on the environment.
Respecting the animals
that provide us with this wonderful wool is important to us. Raised in the open air in their natural habitat, alpacas are not mistreated. Alpacas are kings at BellePaga ...
To complete our triptych of commitments,
the respect of the Peruvian workers
with whom we work is also very important to us. We support their know-how which has earned us the Alpaca del Perú label certifying a 100% artisanal and Peruvian production.

BellePaga allows you to live a unique experience with its alpaca wool products.
Discover our Baby Alpaca socks for women and men as well as our selection of suit socks!You can also find our chic and comfortable collection for women and men on our online store.We offer high quality products because you deserve it.