Alpaga blanket
How do you define your ideal cocooning evening?
The sofa, the popcorns, the movie… And of course  
the Alpaca wool blanket 
. For us, that's how we imagine a good  
cocooning evening 
. The Alpaca blanket from BellePaga will be your perfect ally for  
resting 
 on the sofa after a hectic day, or for  
protecting yourself 
 against cold winter nights. But what is more than another plaid, our Alpaca plaid?

The Alpaca plaid, when quality meets comfort 
Do you know Alpaca wool and its many virtues? This wool, also called  
wool of the Gods 
 , is the warmest, most comfortable and most luxurious of existing wools.
The Aplaga is an animal that lives in  
Peru 
, its wool is made to withstand the many temperature changes during the year. This is why it makes Alpaca wool a warm, soft, thermoregulating, hypoallergenic, light and very resistant wool. It is all these qualities that make Alpaca wool the most 
 comfortable 
 we can know.
But the production of Alpaca throws, how does it work? 
BellePaga has a very specific production process, first of all we get our Alpaca wool from  
local farms 
 in Peru. The farms are selected according to their value, their practices and their know-how. We meet breeders to ensure that they correspond to our ethical values ​​and to create  
strong links 
 with them. Once our breeders have been selected, we entrust the Alpaca wool to  
local artisans.
 who will transform it to make our Alpaca plaid. Our craftsmen are also chosen with care and they are remunerated at their fair value, because we attach great importance to the human values ​​of the company. It is by paying attention to the most meticulous details that we manage to provide you with the most qualitative wool possible.
During this time, our 
 stylists in Belgium 
 take care of imagining and creating BellePaga Alpaca throws. Once the models have been created, we entrust our orders to local craftsmen who will come and transform the wool and manufacture the Alpaca wool items, including the Alpaca plaid.
Once the Alpaca blankets are ready, we receive them in Belgium and we check them carefully so that the Alpaca blanket finally falls into your arms and fills you with happiness.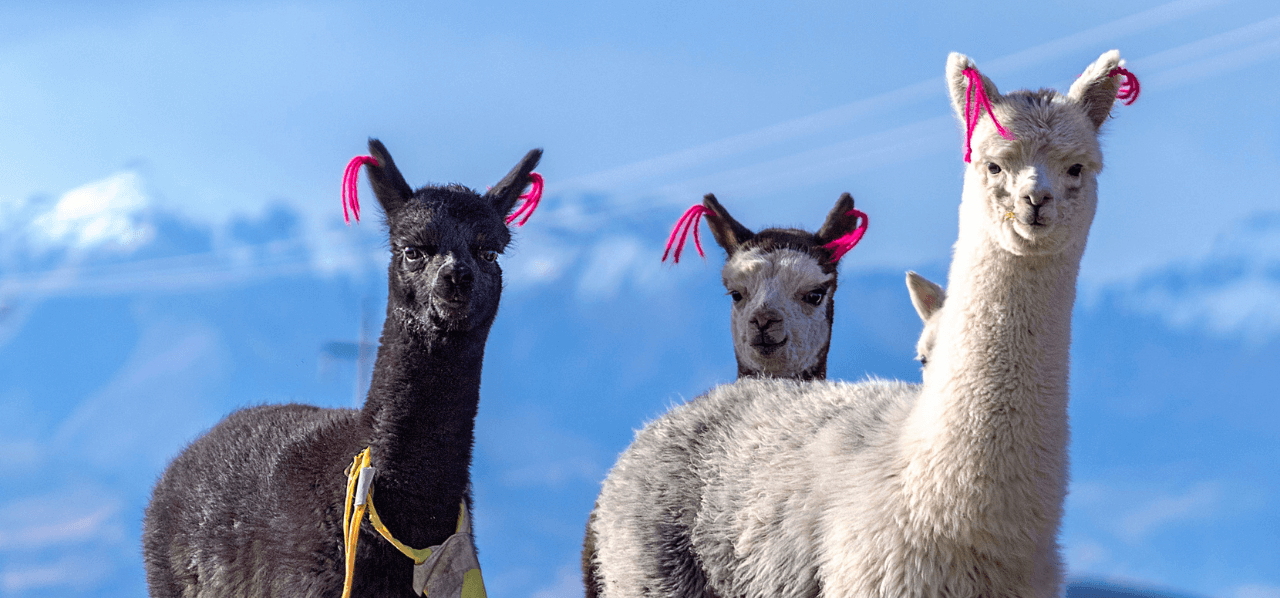 The Alpaca blanket, where it all began... 
The Alpaca plaid, the 
essential accessory 
 to have at home. The Alpaca plaid is very practical, with its many features it adapts to any kind of use!
On your shoulders, on our sofa or even on your bed, the Alpaca throw is very easy to use and it's super easy to store: fold it up and presto! It no longer takes up space. Adapt the  
decoration 
 of your interior by choosing your Alpaca plaid color from our 5 plaids.
But where does the blanket come from?
Straight from 
Scotland 
, the plaid, originally called  
tartan 
 by the Scots, is an invention made by Scottish communities who wanted to differentiate their clans. They therefore personalized the plaids with tiles of colors specific to their clan. And it came in handy to protect against the country's temperature changes. The Alpaca plaid is therefore inspired by Scottish communities which were known for their warm country but their cold seasons, the perfect ally to be  
comfortable in all situations 
.
Today, we have decided to produce our Alpaca plaid with our carefully selected Alpaca wool from our local farms in order to be able to enjoy the  
benefits
 of this quality wool. Even warmer and more resistant than the sheep's wool used by Scottish communities, we have revisited the Alpaca plaid to bring you design, comfort and well-being all at the same time.

The Alpaca plaid, why choose it?
Extreme softness and unparalleled warmth, this is how we perceive 100% Alpaca wool plaids. The Alpaca plaid will bring you warmth, comfort and elegance and it will be an essential element in the decoration of your living room, and a perfect ally to dress your sofa with taste.
Take advantage of  
winter evenings 
 to relax on your sofa in front of a film or a book with your Alpaca plaid, and also during the first mild spring evenings to make your evenings more beautiful.
With our  
many colors 
 you will be free to choose the one that corresponds to your happiness to be able to enjoy it even more. You are free to choose the color of your Alpaca plaid for your interior or for your shoulders.
Decorate your interior with the Alpaca plaid (h3)
Are you looking to dress up your interior, do you have all the furniture but the little detail is missing to make your interior  
pleasant and warm 
 ? The Alpaca plaid will allow you to make your home as you imagine it in your dreams and it will bring softness and comfort to your interior.
If your  
sofa 
 seems empty, opt for the Alpaca plaid available in different colors and dress your sofa to your liking!
If you have a  
pouf 
 in your living room but you're fed up with the color and it no longer fits your interior, opt for an Alpaca plaid, it will be the perfect detail to make your living room pleasant and stylish.
If you have recovered the  
old armchair
 your big one but you don't like it, look no further and get the Alpaca plaid to dress up your armchair and make your interior more modern.

Protect yourself against the cold with the Alpaca plaid
Are you dreading the approach of winter with its freezing cold? Do not panic ! With the Alpaca plaid you will no longer fear the cold evenings and the arrival of winter, your home will be a  
real cocoon 
 thanks to the Alpaca plaid. During cool evenings take your Alpaca plaid to cover your shoulders and upper body.
Our Alpaca throws are the warmest, most comfortable and most resistant you will find on the market. With all the  
qualities 
 of Alpaca wool, you won't regret having an Alpaca plaid made from the wool of the Gods: the wool that satisfies even the greatest Gods.
The cold will no longer be a barrier for you with the 100% Alpaca wool plaids, available in 5 different colors

BellePaga tips!
With our BellePaga tips you will be the kings of the Alpaca plaid! So on your throws, get set, go!
Tip 1 
 : Plaid gives off an image of comfort! Fold it, arrange it as you see fit on your sofa and it will immediately give off a cozier image of your interior.
Tip 2 
 : The Alpaca plaid, the perfect ally of comfort: in addition to giving off an aesthetic image, the Alpaca plaid allows your skin to find softness on the sofa. So don't put your Alpaca throw away when summer arrives, because it will make you feel great. No more sofas that stick because of high temperatures.
Tip 3
 : Dare to change! Allow yourself to change the colors of your Alpaca plaid according to the seasons and your desires, nothing beats color changes so you don't get tired of your decoration.
Tip 4 
 : Protect your sofa with your Alpaca plaid: stains, attacks... nothing is worse than discovering that your new sofa isn't that new! The Alpaca throw will be a protective layer for your beautiful sofa, and in addition you can change it, wash it and alternate between your favorite colors.
Tip 5 
 : The Alpaca plaid, it moves everywhere! Take advantage of the lightness and ease of the Alpaca plaid to move it wherever you want and vary your decoration or the usefulness of your Alpaca plaid.