Alpaca sweater for women
No matter what kind of woman you are, you are bound to appreciate wearing
warm
,
soft
and
comfortable
sweaters when the weather is cold. Comfort is a very important element to consider when buying clothes. We often forget that feeling good in our clothes contributes to our well-being. Being cold is a very unpleasant feeling that can be largely avoided if you choose the right clothes.
Some materials have great virtues in addition to offering real
comfort
. This is the case of
alpaca wool
. Did you know that this wool is so
warm
and
soft
that it is sometimes called "
the wool of the gods
"? It comes from a very cute animal that lives in the highlands of the Andes. This curious animal is called alpaca, like the name of its
incredible fiber
. Often compared to the llama, the alpaca has one of the warmest wools in the world.
Today, we are going to focus on alpaca wool and we are going to talk about
alpaca sweaters for women
!


Peruvian alpaca sweater for women
Alpacas live in the
Andes
and therefore in the mountains. The vast majority of alpaca wool production is done in Bolivia and Peru. Living at more than
4000 meters of altitude
, alpacas are often confronted with big changes in temperature. These extreme changes push them to develop a natural fiber with
thermoregulatory
properties, so that they can adapt easily and survive more directly. This incredible virtue that alpaca fiber possesses allows the wearer to maintain his body at an ideal temperature. Moreover, it avoids problems of
perspiration
and even
allergy
. An alpaca sweater for women will make you benefit from these magnificent virtues!
Those who take care of the alpaca farms and who know better than anyone how this wool is harvested and how it is used to make clothes are the people who live near the alpacas. For example, the Peruvians are very close to the alpacas and have a unique
ancestral know-how
that must not be lost. Very few people are able to master the weaving of this
precious wool
. That is why it is not yet very present in our clothes and why it costs a certain price.
Peruvian artisans can make
beautiful garments
, such as an alpaca sweater for women. At BellePaga, we have chosen to work in collaboration with human-sized workshops composed of
Peruvian artisans
for their great know-how in weaving this fiber. We pay particular attention to the well-being and the fair remuneration of each worker who participates in the making of our articles. Moreover, making the clothes in Peru allows the alpacas to live in their
natural environment
and not to be mistreated or disturbed by the harvest of the fiber.
To obtain a perfect result with its clothes, BellePaga thinks that it is essential to call upon the Peruvians and their knowledge. Only they can make a women's alpaca sweater that meets your expectations. All the collections in our BellePaga store are made in Peru. Get an alpaca sweater for women and taste the pleasure of
real comfort
.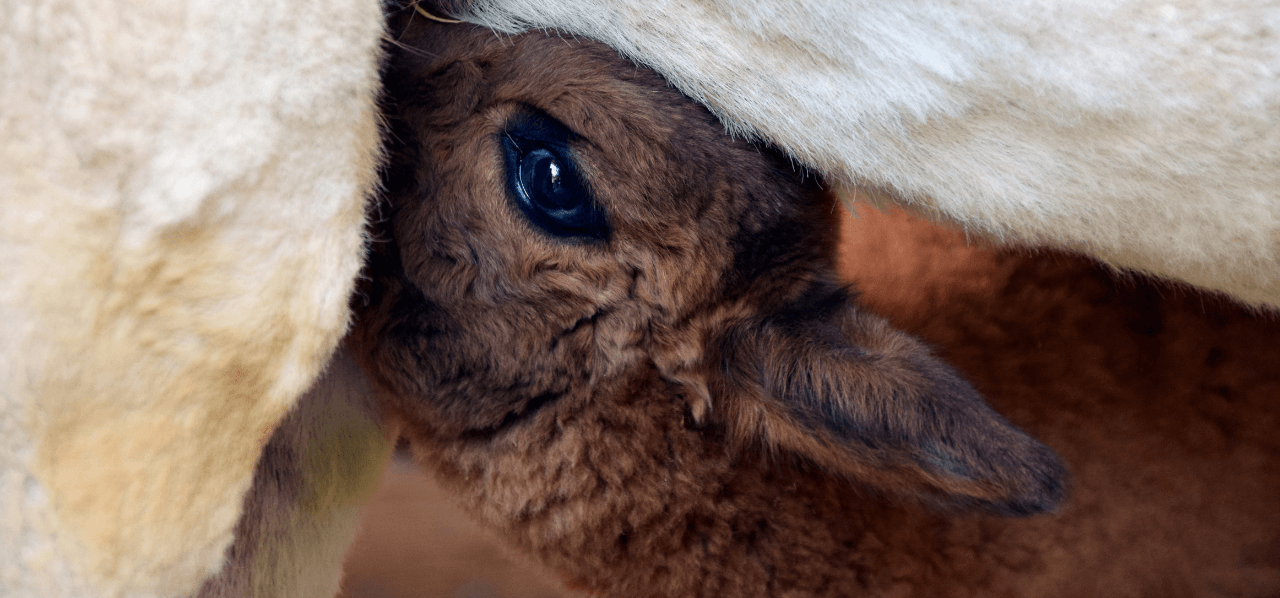 Baby Alpaca: the ideal material for a women's sweater
The alpaca is an animal with a truly unique coat. In addition to being very
warm
and
soft
, its fiber has many virtues that are highly appreciated. However, one part of the
alpaca fiber
 is particularly soft: the
Baby Alpaca fiber
. It is not the fur of the baby alpacas but a specific part of the alpaca fiber. In fact, it is a down camouflaged by the coat which is therefore located against the skin of alpacas. It is really an
extremely soft
fiber, similar to cashmere.
In addition to its undeniable softness, Baby Alpaca obviously retains all the advantages of the classic alpaca fiber. We are talking about its insulating capacity and its
thermoregulatory
,
hypoallergenic
and
anti-bacterial virtues
. One of the big advantages that Baby Alpaca has for a women's alpaca sweater is that this wool does not pilling, just like the classic alpaca wool. This allows you to keep the same sweater for decades! Of course, you have to be careful when washing it, like any other type of wool.
The Baby Alpaca is for you if you are looking for a
warm
,
soft
and
eco-friendly
alpaca sweater for women! Indeed, alpacas do not eat much and emit very little greenhouse gases. Also, their wool
does not require chemical treatment
after shearing. Buying alpaca or baby alpaca is good for you and for the planet! An alpaca sweater for women will quickly become your best ally for many seasons and especially for many years.
At BellePaga, we offer you beautiful sweaters made with Baby Alpaca. Their
softness and comfort
is extraordinary and will give you a real feeling of well-being. We do everything to make sure you have an unforgettable experience.


Lightweight alpaca sweater
Are you looking for a
warm but light sweater
? It's not always easy to find! Indeed, warm sweaters often tend to be very thick and bulky. It is then complicated to put a warm sweater under another sweater in winter for example. However, some materials can be very insulating while offering a fine and delicate material.
This is the case of
alpaca wool
. Indeed, alpaca wool is seven times warmer than sheep's wool. Therefore, it allows to make a very thin sweater but that keeps the body
warm
. Thanks to its
thermoregulatory
properties, alpaca wool can maintain our body at an ideal temperature. Indeed, you will not be too hot or too cold and alpaca wool limits your
perspiration
. An alpaca sweater for women is therefore ideal in any season, especially if you are looking for a light sweater. It is one of the few materials to have so many beautiful virtues.
At BellePaga, you can find both a thick and thin alpaca sweater for women. There is something for everyone's taste and needs! We want you to discover the best of alpaca wool and all its virtues.

Alpaca turtleneck for women
In winter, sweaters are out in every wardrobe! The
turtlenecks
are highly appreciated by women and men. Indeed, the turtleneck allows you to protect yourself from the cold and the wind thanks to the collar going up to the chin. Whether it is a cotton turtleneck or a turtleneck sweater, we are always happy to have it!
The best is to mix both a warm material and a shape of sweater that promotes protection against the cold. Indeed, if you wear a turtleneck, which keeps warm by its shape, made with a warm material like wool, you are sure to be well
protected from the cold
!
An ideal material for a great turtleneck is alpaca wool! First of all, this wool does not itch like sheep's wool. It's really unpleasant to have an itchy collar all day. With alpaca, you won't have this problem at all! This very soft wool will give you all the
comfort
you need.
An alpaca sweater for women is one thing, but an alpaca turtleneck is like a nest of
softness
and well-being. No more feeling cold when an icy wind comes to wrap itself around your neck and makes you shiver. No more apprehension when you go outside to work in the morning. You will never be cold again with alpaca!
BellePaga allows you to live a
unique experience
with its alpaca wool products. Your well-being is very important to us. Discover now our alpaca sweaters for women. You can also find our entire collection for women! You can also find our products for men and for Maison&Déco in alpaca. We offer you
high quality products
because you deserve it.