Walk with alpacas nearby
For some time, the
alpaca
has overtaken and dethroned the llama. He is a real star of the networks, an icon, a trend of his own. We can see him on Tiktok on Instagram, on Pinterest, in commercials or in documentaries. The alpaca is literally the animal of the moment. And this trend has come to us.
Indeed, we realized that more and more people would like to see this
cute animal
not only on their screens, but also in real life. But, how come? Why is the alpaca now idolized in the West when it was so little known a short time ago?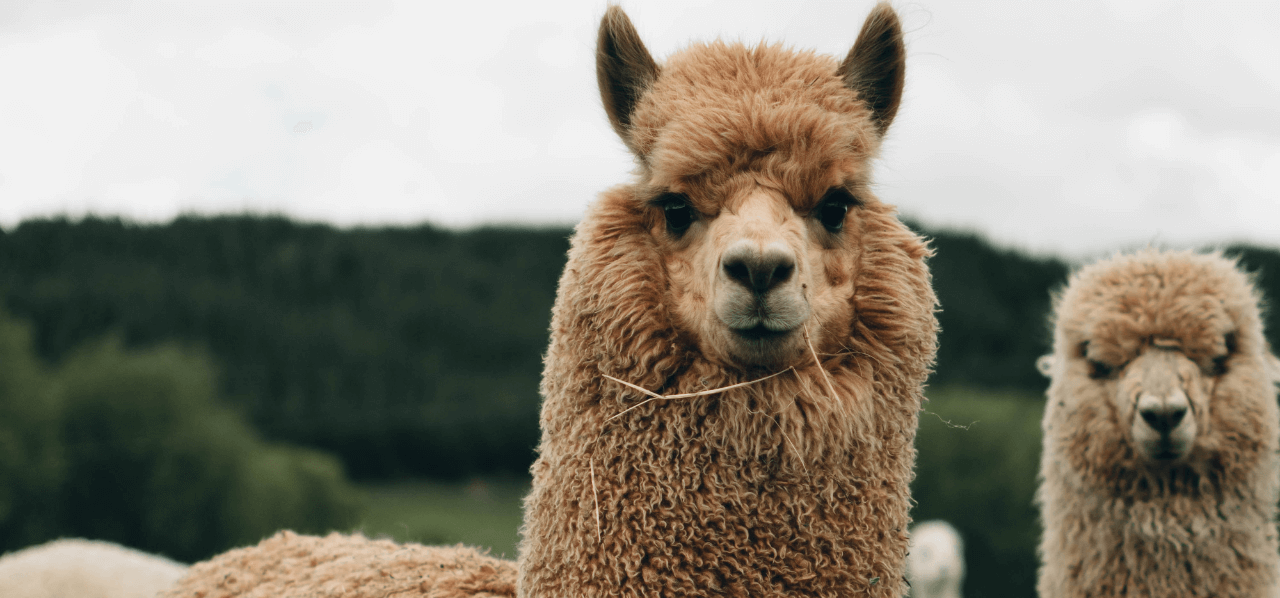 The history of the alpaca. 


So that you can expand your general culture and also for those who do not know it yet, or who still confuse it with the llama; we are going to present you, describe you and tell you the history of the alpaca.

The alpaca, like the llama, is an animal that lives in South America in the Andes Mountains. We can therefore see them mainly in Peru and Bolivia but also some in Chile and Argentina. This animal is sacred in Peru and Bolivia, that's why its fleece is known as "the wool of the gods". Indeed it lives near the men since more than 6000 years, it was domesticated by the Incas and became with the passing of years a real symbol. It is now an inseparable animal of South America, as well as the llama.

However, the alpaca has known a later success because it was not publicized in the media. Indeed if we could find representations of the llama in cartoons such as Tintin and Kuzco during the years 2000, the alpaca, him, began to be mediatized since a few years only. Because the alpaca is more reserved than the llama. Indeed, it is calm, gentle, curious and very sociable with other animals, but it is rather shy with humans, surely more shy than the llama and more intimidating because it is smaller than the latter.

Another major difference between these two camelids is the spitting. Indeed if the llama is used to spit on humans when he is annoyed or when he feels in danger, it is not the case of the alpaca. Indeed if the latter can also spit, it does it much more rarely than the llamas and never on humans.

But why has the alpaca become trendy? With globalization, the interaction between countries and people has increased dramatically. This is due in large part to the global use of social networks. So people like to share their daily life and especially their adventures when they go on a trip. This is how the alpacas became known.

Star of the Andes, it is the animal impossible to circumvent of the region, because in addition to being very present in this geographical zone, it is an integral part of the culture and the daily life of the Peruvian and Bolivian people who raise them with the aim of using their wool to make clothing or objects of interior such as covers or carpets. Since a few years, the alpaca is not only a Peruvian icon but also the one of the social networks.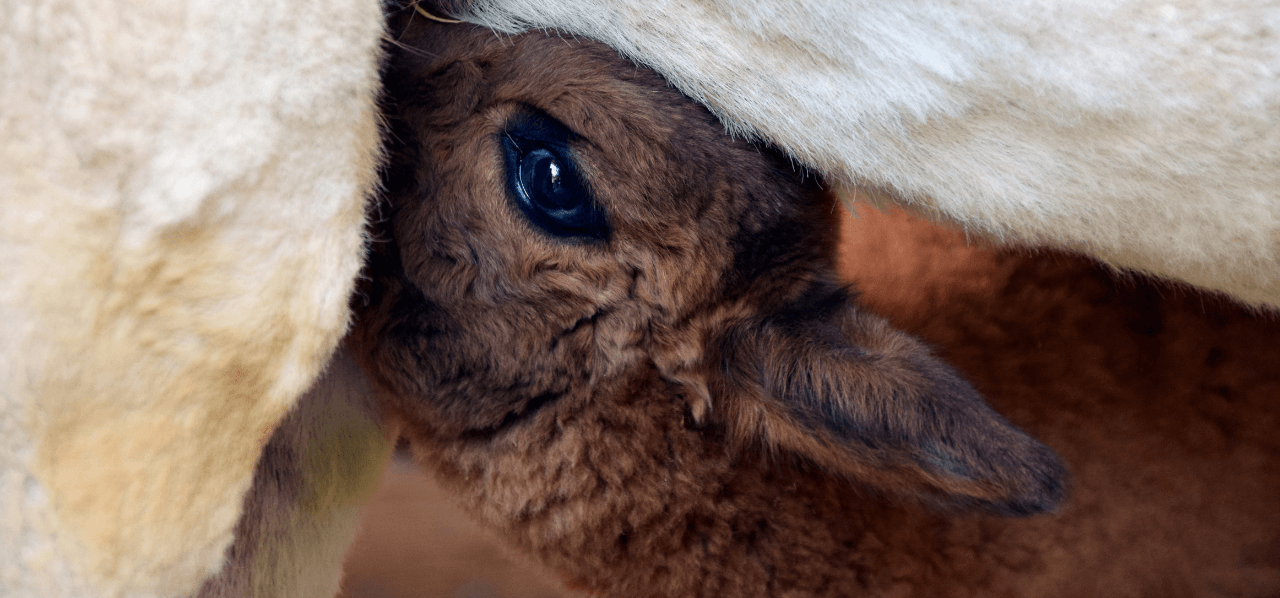 The look of the alpaca.
 

If you have never seen one in real life, in order to give you a better idea of the general appearance of this small camelid: the alpaca measures between 75 cm and 1 meter high for 60-80 kg, the females being less heavy than the males.

Concerning the color of its fleece it varies enormously. Indeed, there are 22 natural colors of alpaca's coat, ranging from white to black, beige and brown. This important variety of tones allows the manufacture of very natural clothes because no coloring is necessary to obtain a wide range of colors.

As cute in appearance as in character, alpacas have it all. Amusing, they are cheerful and enjoy jumping around, which keeps their viewers entertained. Elegant, it will definitely offer you a new wallpaper that has guts!

However, if you had a specific image in mind of what this little camelid looks like, you should know that there are two very different kinds. There is the one that "everyone knows", the one that is fluffy, fluffy, very cute and whose wool looks like a sheep's: the Huacayo alpaca (which represents 85% of the livestock). And the Suri alpaca which looks more like a mop (it represents 15% of the stock) with its very long fibers forming a fleece made up of tangled strands that hang all along its body.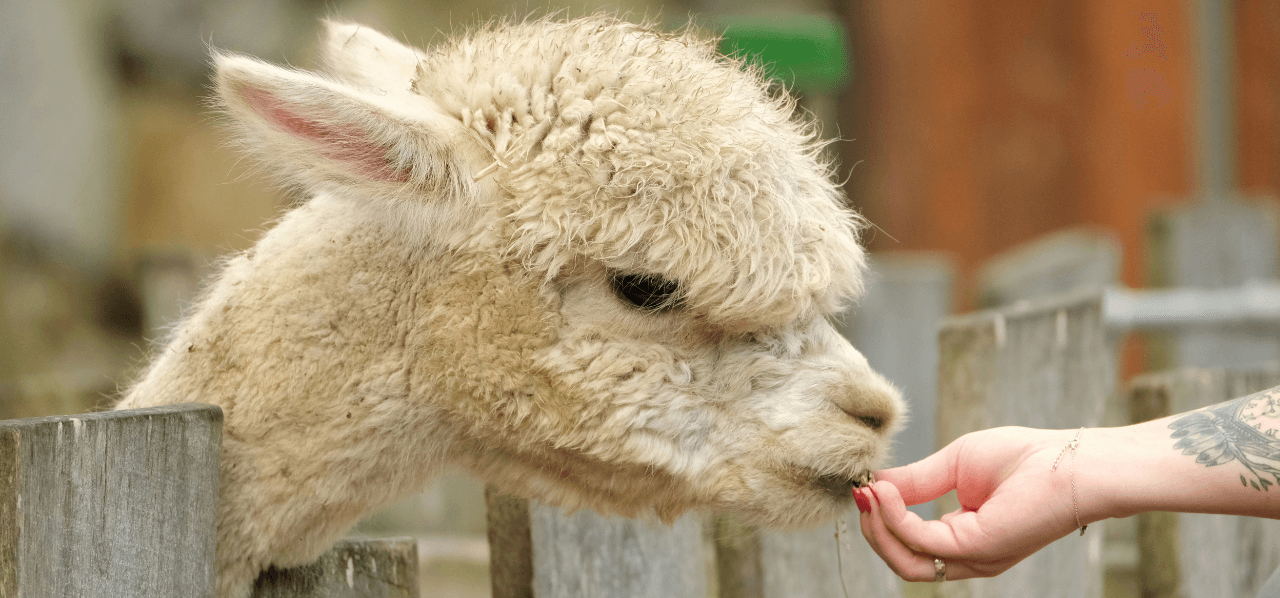 Alpaca farms.


Since the last century, alpaca wool has become more and more popular and is now marketed not only in South America but also in Western countries. This is due to the exceptional quality of their wool.

There are different layers and qualities of wool, but one of the most popular is the "Royal Alpaca" and the one called "Baby Alpaca" wool, which is the one we use at Bellepaga. The baby alpaca wool allows to create clothes of a warmth, a lightness but especially of a resistance and an incomparable softness.

Moreover, the benefits of baby alpaca wool are countless: it is not only hypoallergenic but also thermoregulatory and does not pilling! Moreover the alpaca is an animal that can live as well in high altitude as in low altitude (even if the quality of the wool will be less good, rougher in low altitude) and adapts very well to the temperature changes.

This is why many breedings have started to appear in Europe, especially in the Nordic countries. However, a very large number of alpacas are needed to be able to make alpaca wool clothing on a large scale. However, very few farms in Europe have the possibility and capacity to have such herds. Therefore, visits to alpaca farms offering walks with their animals or any other kind of activities such as yoga, meditation and others, are becoming more and more frequent.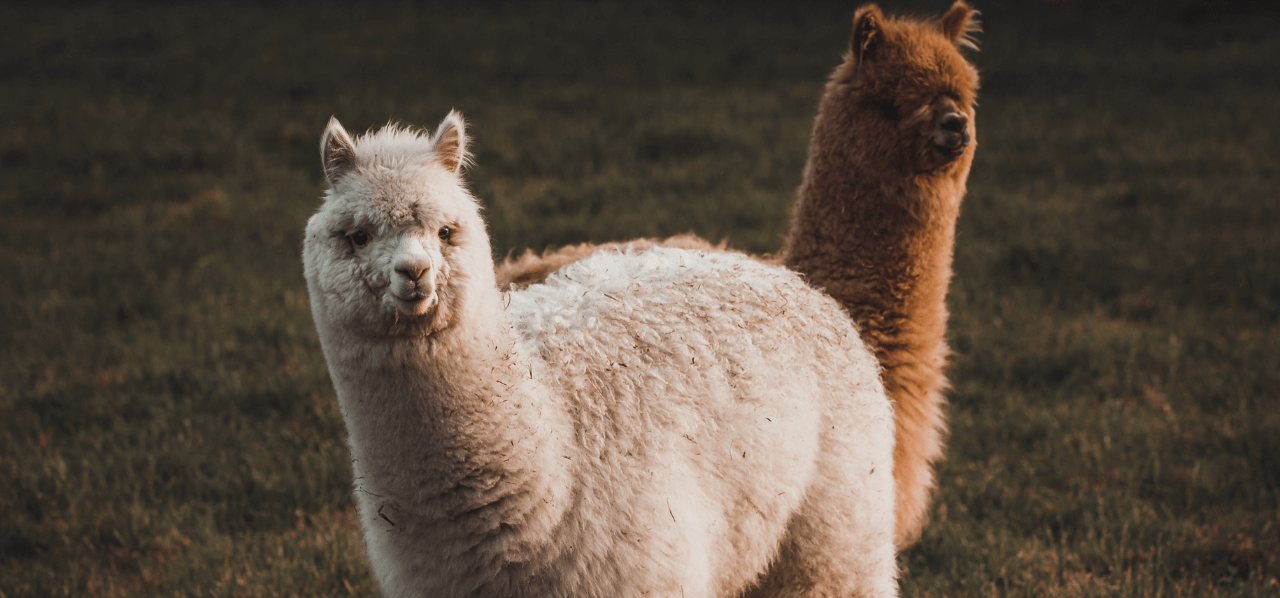 Our recommendations.


A particular request wished by many of you is to know where to realize a walk with alpacas near your home. Indeed, finding an original activity to do with your family is not always easy! The proposal must be suitable for everyone, regardless of age and gender... But don't worry, we have the ideal solution to your problem: go visit an alpaca farm.

You can even go with your baby, he will love it! In addition to pleasing everyone, this activity will change the visit of a classic farm and will allow you to learn more about the history of an animal originating from a distant country: Peru.

This experience will also be an opportunity to discover a more ecological and higher quality wool than that of the sheep! Yes, the alpaca is an ecological animal: it consumes less, rejects less but produces more.

At Bellepaga, we are also very fond of this activity and we try to visit nearby farms every year. The previous year we went to Rochefort in Belgium. It was a wonderful experience. This year we are planning to visit several of our partner breeders (who are breeders in Europe selling our products) on a road trip.

As activities with alpacas are more and more sought after we have decided to make a map on our website referencing all the breeders near you. This map also allows you to know which activities are practiced in the farms. This way you will know which ones offer walks with alpacas near you, which ones offer events such as birthdays, shootings etc. and which ones have an accommodation option. This year we plan to visit several of our partner breeders (who are breeders in Europe selling our products) during a road trip in order to share with you our experience: the daily life of the breeders, that of their alpacas and also a little of our daily life. :)


So if you are looking for a walk with alpacas near your home, you now know where to look : https://bellepaga.com/fr/page/147/visite-d-alpagas.
35
36
37
38
39
40
41
42
43
44
45