Cashmere socks women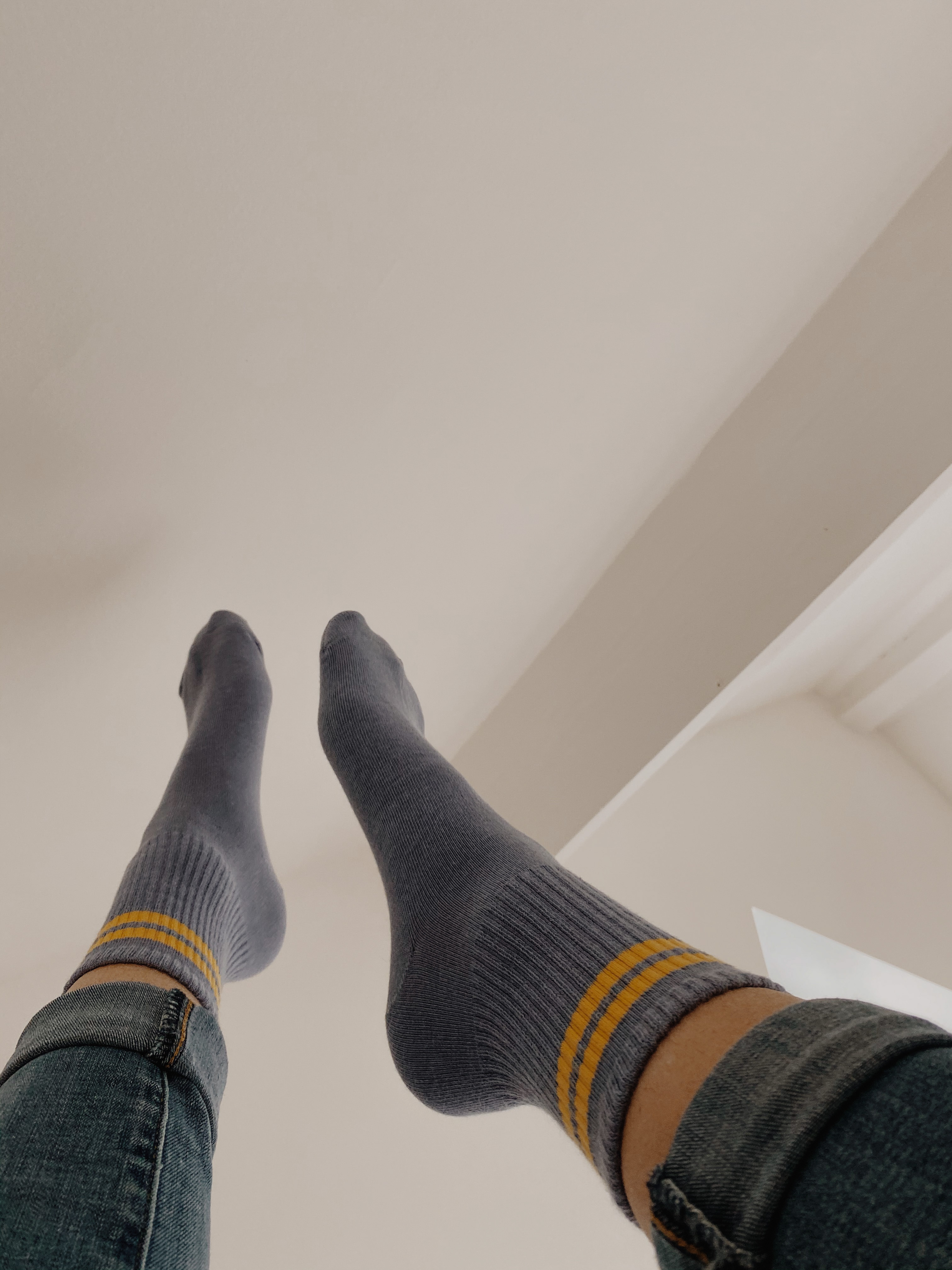 Socks are more than just an accessory, they protect our feet from many ailments. Often associated with a masculine style, they can be a real asset in your wardrobe. They are now available in all styles to satisfy your most creative desires. However, the great classics remain the mid-length socks in solid colours such as black, white, grey or brown.
BellePaga will give you all the secrets to choosing the right socks and give you all the keys to finally feeling comfortable in your trainers.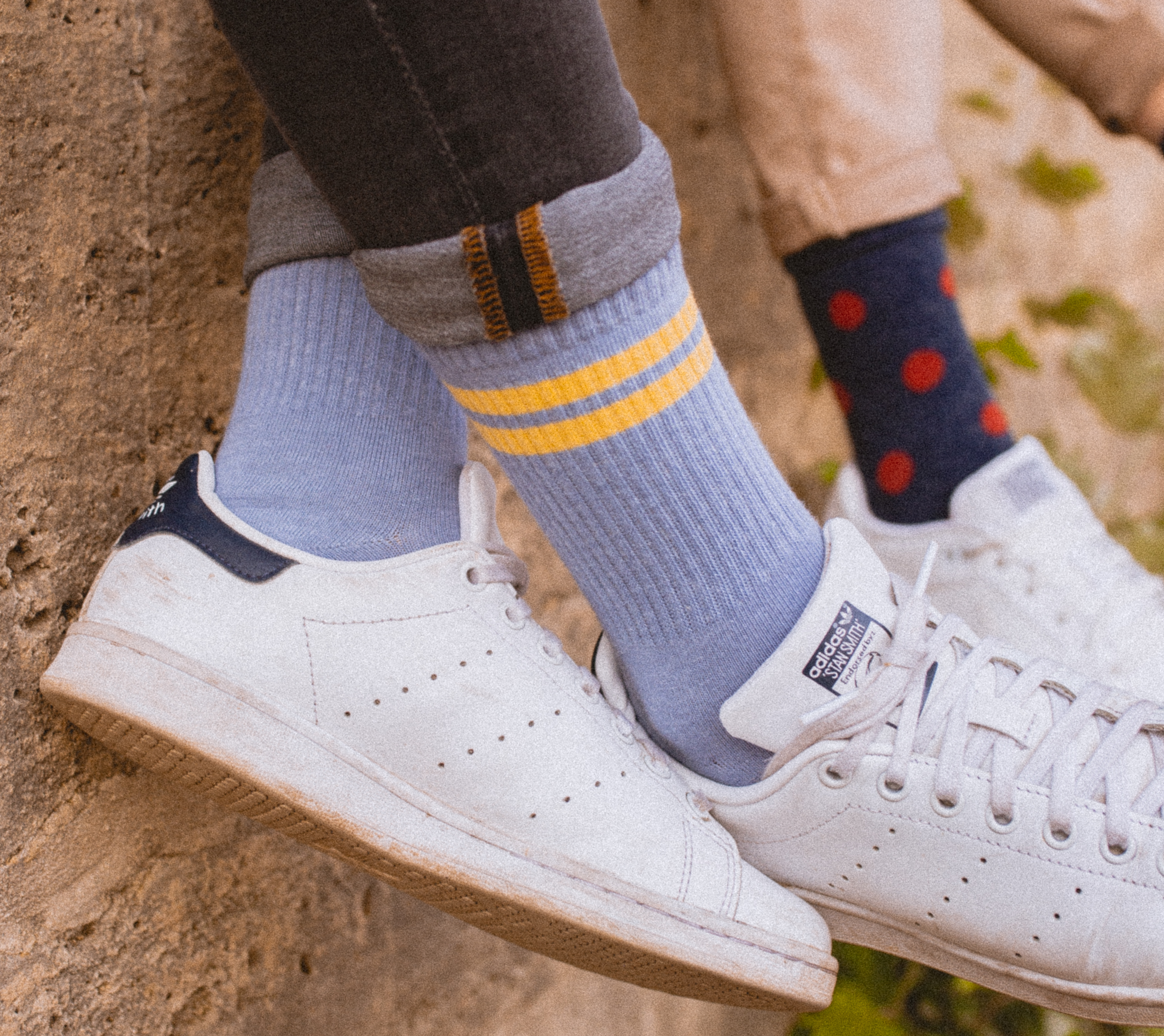 Wool socks: which wool to choose?
Although woolen socks may not seem very comfortable, in truth they are the most comfortable. Of course, we are not thinking of itchy wool, but rather of wools such as cashmere, merino and especially alpaca. These wools are widely used in socks because they have very interesting properties for us. Their main advantage is the warmth they provide.


To obtain a quality sock, it is necessary to have a minimum of nylon or polyamide. Your socks will be more resistant and will stand the test of time better.


As far as wool is concerned, BellePaga recommends choosing a wool that is sufficiently resistant to rubbing: no more holes in the heels. The most suitable wool for this purpose is alpaca wool. This wool is four times more resistant than sheep's wool: a real guarantee of quality!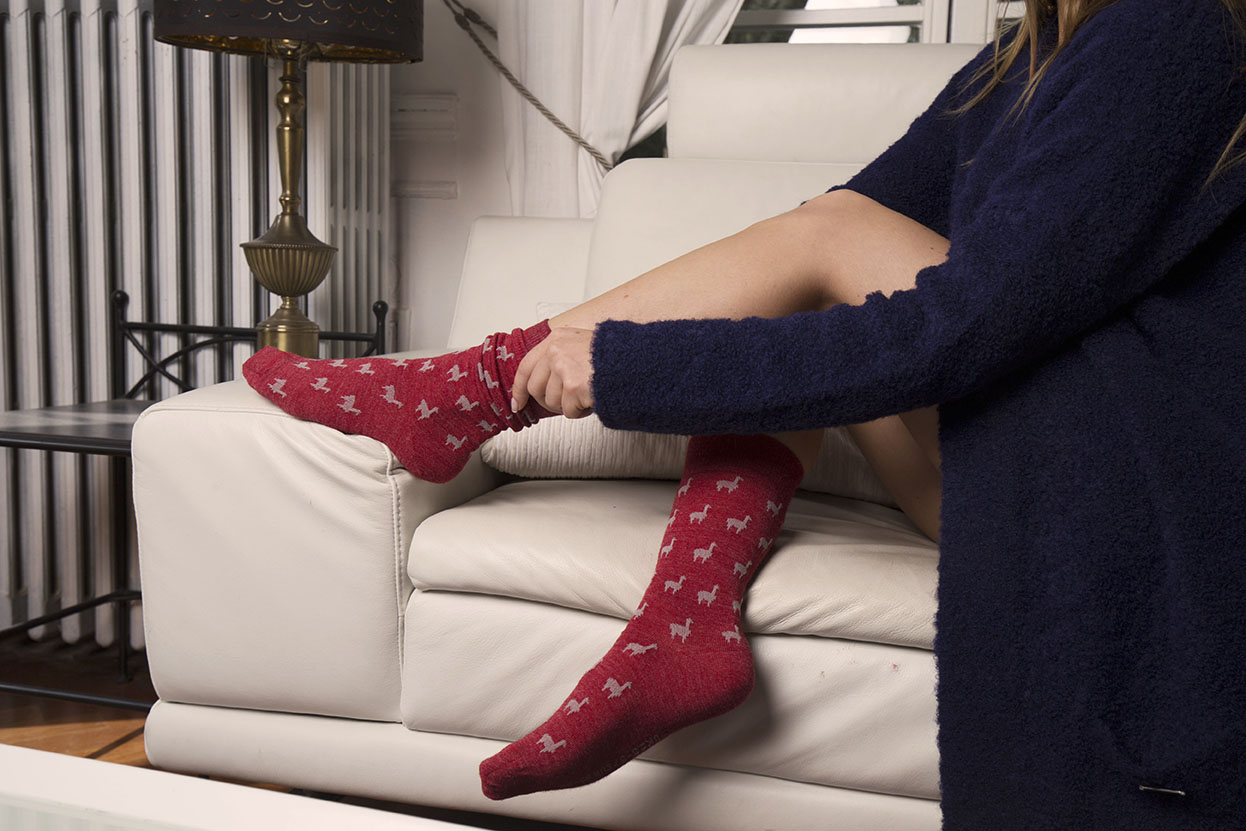 Cashmere socks for women
Choosing your socks is much more than choosing a size and a colour. It is fundamental to pay special attention to its composition.
Cashmere socks for women can be a good option. Indeed, cashmere socks for women have many advantages. Cashmere socks for women are often preferred for one main reason: their softness. They are very comfortable to wear. In addition, women's cashmere socks are isothermal: the goat's wool in cashmere has insulating properties. Women's cashmere socks will protect you even at extreme temperatures. However, women's cashmere socks require special care in their maintenance. Most women's cashmere socks are made with a small amount of cashmere wool to make them easier to care for.
Although cashmere is a noble material, it has many disadvantages. Firstly, it is produced at the expense of the environment. The goats that produce this wool tear up the grass when they eat it, which destroys the vegetation. This is all the more problematic as man is increasing the size of the herds, the vegetation no longer has the time or resources to regrow. Indeed, China has started to exploit the goats of Kashmir, which creates overgrazing of the land.
Also, the quality of cashmere is tending to deteriorate more and more. Indeed, the fashion industry is increasingly looking for a low price at the expense of quality. Clothes produced with this wool will be lighter and will tend to pilling.
In addition, cashmere wool is fragile, which is why we do not recommend it for socks. Indeed, the fibre of socks is particularly subject to rubbing and other aggressions. Cashmere wool is therefore not recommended for socks.
In view of all these limitations, we have decided to introduce the new cashmere. It has the best of cashmere without its disadvantages.

Alpaca socks
Now let's talk about something new. For some years now, the fashionable wool has been alpaca wool. This wool is known as the new cashmere. Alpaca wool has many properties and is increasingly sought after.


Alpaca wool has its own special qualities. First of all, alpaca wool is known for the warmth it provides to those who wear it. This is one of the reasons why it is different from sheep's wool. Indeed, alpaca wool is seven times warmer than sheep's wool.


In addition, alpaca wool is thermoregulating. This property is particularly important for socks. It will save you a lot of discomfort. You will be dry and your skin can breathe. Alpaca wool socks are recommended for people who suffer from mycosis, for example.


This wool is particularly well known for its softness. Baby alpaca wool is a very fine wool and is therefore very soft.  Our socks are suitable for diabetics as they will not compress your ankles. Alpaca wool is very elastic and light, which optimises your comfort.


Alpaca wool is much more durable than other wools. It resists very well to the washings that it will undergo throughout the life of your garment, without ever pilling. It is important to make sure that the wool is of good quality, which is a determining factor for its longevity.


Also, alpaca wool respects the most sensitive skins. Indeed, this wool is hypoallergenic. It is also ecological: 100% natural and biodegradable.


Why choose alpaca over cashmere? Although alpaca fibre has a larger diameter than cashmere, alpaca fibre is longer. This characteristic makes it possible to manufacture garments that are stronger and more durable than those made from cashmere goat's wool.



Care of alpaca wool socks
The care of alpaca wool socks is easy. Alpaca wool is more resistant than sheep's wool and cashmere: it is very resistant to time and washing. These properties also mean that you do not have to worry about pilling. So you don't have to worry about the care of this wool.
To wash them, we advise you to turn them inside out and then use either the wool programme in your washing machine or a gentle programme that will also suit your other clothes. You will have socks for everyday wear that will remain in excellent condition for many years. However, we do not recommend using the tumble dryer for your alpaca wool socks.

Tips from Bellepaga 
No more lost socks in the machine! We've all had the morning when we're looking for a pair of socks, but can't find two identical ones... Scientists have looked into the question that everyone is asking: do we really lose our socks in the washing machine? They have found the culprit: the washing machine. On average, we lose 15 socks a year! And we have the explanation. They discovered that socks are absorbed by the drum during washing. How do you find a solution to disappearing socks?
Bellepaga has a tip for you that you should adopt as soon as possible. Washing nets are an indispensable ally in preventing orphan socks.
Washing nets are also very useful for separating fragile clothes or clothes that could damage other fabrics. In this way, your clothes will be protected and will not become deformed. For example, it is advisable to use washing nets for underwear, which is fragile.

Bellepaga 
BellePaga is the story of two young Belgian friends, one of whom grew up in Bolivia among these magnificent landscapes and animals. Alpaca wool, also known as the wool of the gods, has exceptional virtues that are not well known on our continent, and yet are very precious for the most sensitive and coldest of us.


This is why they decided to launch together their brand of natural, comfortable and elegant clothes and accessories made of Alpaca wool for women, men and for the home.


It's a new brand that finds the perfect balance between comfort, warmth and elegance, with a modern and clean style that is a soft mix between natural and urban. It is also a brand with strong values linked to nature, fair trade and sustainable development.


All Bellepaga products are designed with respect for animals and for each worker involved in the production of our products. We have our products produced in Peru in order to guarantee our customers an ancestral traditional know-how. All our products are handmade or finished. We have established a relationship of transparency and respect with our employees.


Our goal since day one is to offer high quality products that are sustainable. We want to ensure that our customers can keep their products for many years.


Discover our entire collection of socks now and get to know this precious wool!