alpaca wool socks
Have you ever heard of alpaca wool socks? If you have, you are in the right place to learn even more information about this curious animal and its virtues. If you haven't, this article will teach you everything you need to know about alpacas, their wool and many more information. Alpaca wool socks are your new wardrobe's must-have and by the end of this article, you will not be able to live without them! So have a look and discover more!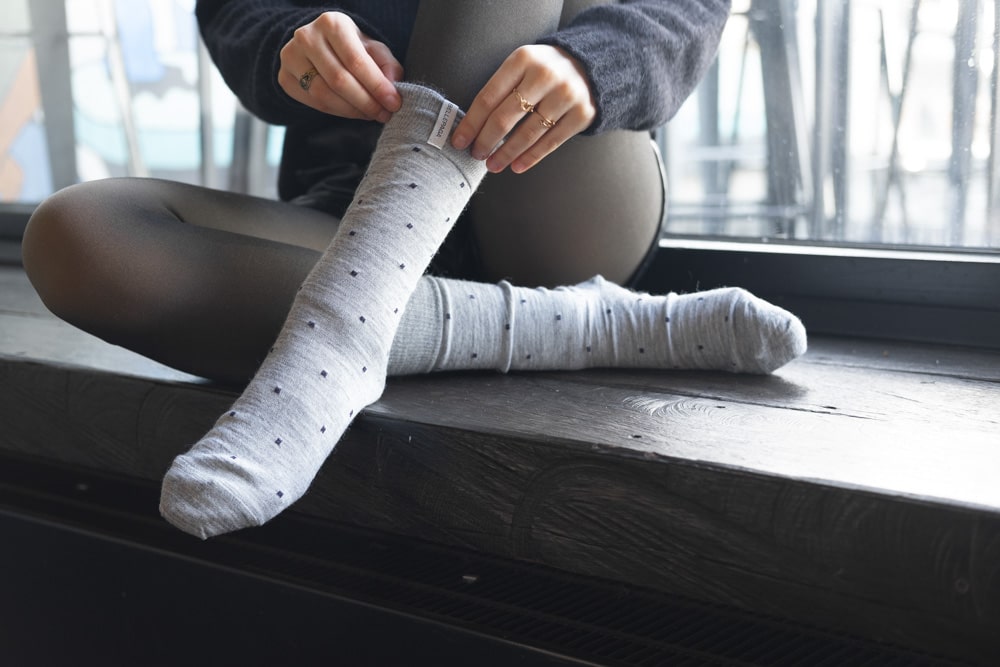 Socks made of alpaca wool
An alpaca is an animal that comes from the Andes Mountains in Peru. He is part of the camelid family. He is the cousin of the llama. Even though they are often mixed up, they are very different. An alpaca is smaller, stronger and has pointier ears. Its wool is also very different. Its hair is thinner, shinier and way softer. Alpaca wool is very famous, it is also known under the name of the wool of the gods. For the last ten years, more and more people are becoming aware of alpacas. They are discovering these cute animals and are looking into discovering more information about them. On the other hand, breeders are discovering alpacas and discovering all the virtues of its wool. That is why, in Europe and all over the world, more and more alpaca farms are arising. Breeders have created farms where it is possible to do multiple activities. Some farms offer to simply visit the farm, learn more about alpacas and how they live and if you lucky, you might be able to pet an alpaca. Other farms offer walks, where it is possible to walk an alpaca in the countryside and get to learn more about your walking partner. Some farms also offer accommodation right next to the farm in order to make you live the full experience next to alpacas. Lastly, some farms offer services such as organization of events with alpacas. This activity will allow you to spend your birthday, hen party, wedding… with alpacas! A unique experience! That is why, at BellePaga, we have created a platform that allows you to see all the different farms and what they offer in Europe. This platform lists alpaca farms all around Europe and will allow you to easily find the nearest alpaca farm to you!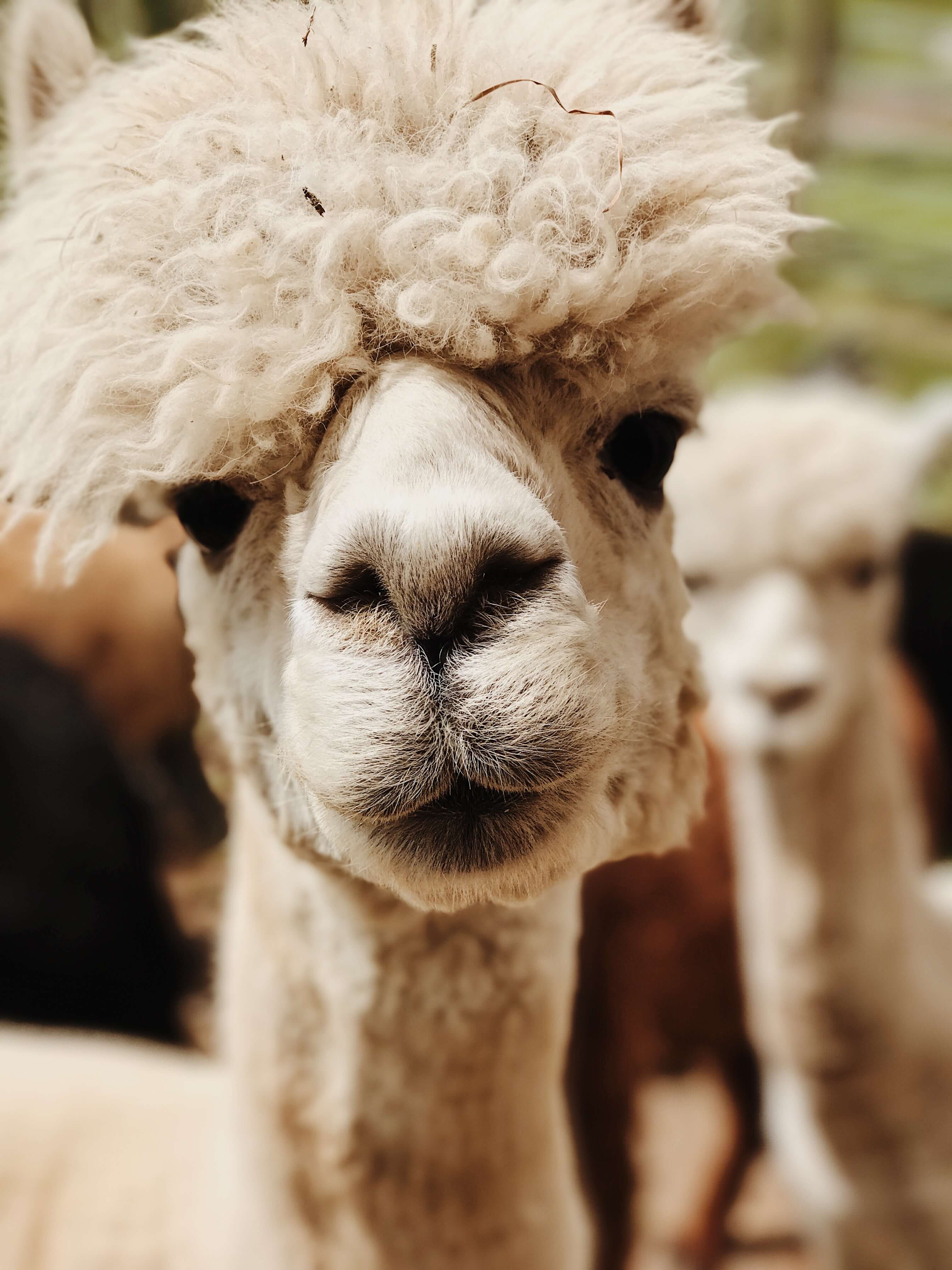 Baby alpaca wool socks
There are actually two main different type of alpaca wool: the classic alpaca wool and the Baby alpaca wool. The Baby alpaca wool is different from the classic alpaca wool because it is a softer and thinner wool. It is rarer. Unlike what most people believe, Baby alpaca wool does not come from a small alpaca. It comes from the first shearing of the alpaca. Then, its wool is thinner, longer and softer than usual. That is why at BellePaga, we have decided to use almost only Baby alpaca wool in our products. We seek to create the most soft, warm and comfortable products and therefore we try to use the highest quality wool possible. You will be able to find on our website many items made out of Baby alpaca wool.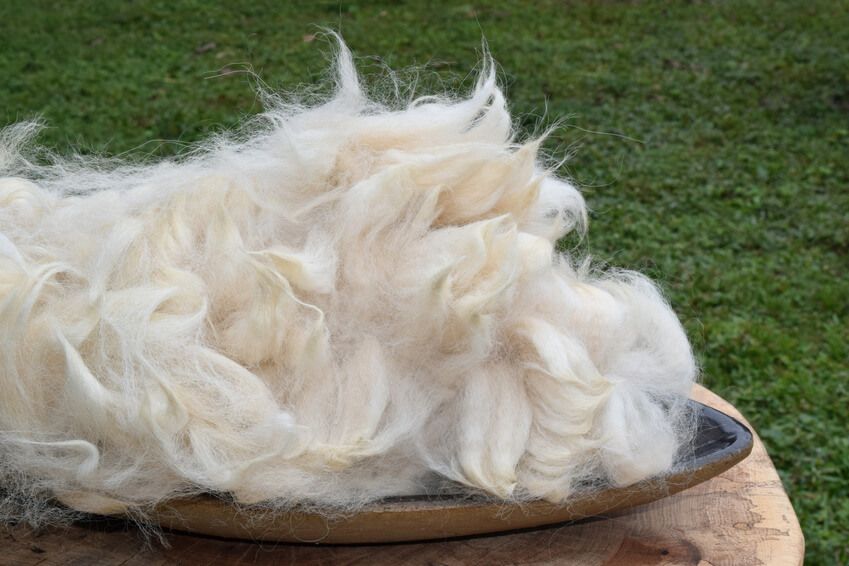 Alpaca socks Peru
Alpaca wool socks are famous for keeping your feet warm and comfortable, but what are all the virtues of the alpaca? Alpaca wool has many virtues and properties. The first one would be: warmth. Alpaca wool is a very warm wool, seven times warmer than sheep's wool. Alpaca wool is also thermoregulatory, that means that it will keep your feet warm but never too warm which will prevent them from sweating. This is possible because an alpaca is an animal that lives in the Andes Mountains. There, temperature can vary up to 40 degrees during the same day. Therefore, an alpaca has to adapt to these temperature changes. Its wool is therefore thermoregulatory. Alpaca wool is also very soft. It is often compared to cashmere but presents all the advantages of cashmere without all the negative aspects. It is also very light. Wearing items made out of alpaca wool will make your feet warm but never heavy due to the huge numbers of layer you are wearing. It is the perfect wool to wear under your coat. Alpaca wool is also durable. It does not pill and is 4 times stronger than sheep's wool. If taken care properly, your alpaca wool socks, and other items made of alpaca wool can last many years. Alpaca wool is also hypoallergenic. It is a wool that is not treated and does not contain lanolin. Therefore, even the most sensitive skins can wear alpaca wool items. Finally, alpaca wool is also very ecological. First, it is ecological because an alpaca has a very low ecological footprint. An alpaca does not consume a lot and it does not squash the grass it walks on as it only has little cushions on its feet. Alpacas also are very ecological because they don't pull the grass they eat but only cut it near the root. That allows the grass to grow back easier and quicker.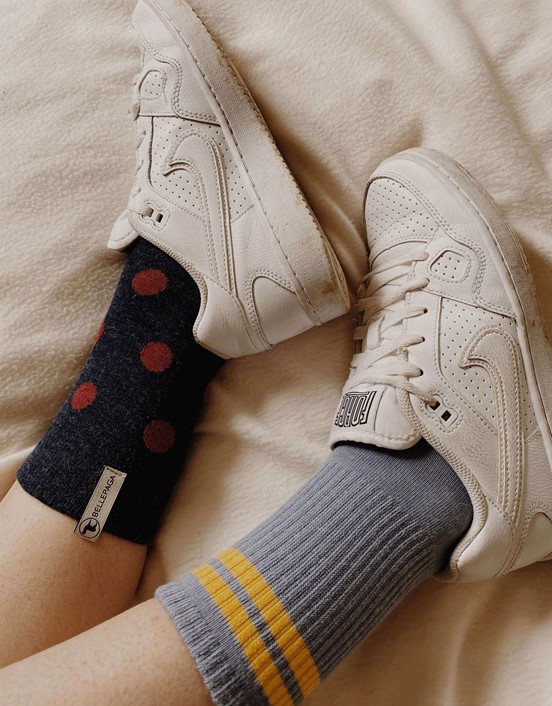 Alpaca socks Belgium
At BellePaga, we offer two different ranges of alpaca wool socks. The premium and the classic. Our premium socks contain more Baby alpaca and are therefore warmer and softer. They contain 55% of Baby alpaca and 15% of bamboo fiber. Bamboo fiber is a fiber that is famous for being antibacterial and for keeping your alpaca wool socks breathable. They are available in multiple sizes and are very classic. They are black, grey, and white. Our second range of alpaca wool socks is the classic range. There, you will be able to find socks available in many different sizes, going from a 12 junior to a 5 adult in a UK shoe measuring. You will also be able to find socks in many different lengths, going from ankle socks to classic length, calf length and even knee length. We also offer many different patterns, plain, checked, dotted, stripped, leopard and many more. Our socks are also available in a wide range of colors, going from more sober colors such as black, grey, white and beige to more out there colors like pink, red, blue and yellow.

Socks 100 alpaca wool
At BellePaga, our alpaca wool socks can be worn for every occasion. Whether you choose to dress up and look very fancy or prefer staying at home warm in your bed, our alpaca wool socks will fit perfectly to your style and aesthetic. But how should you take care of your socks? You have two solutions for washing your alpaca wool socks. You can either choose to wash them by hand or wash them through the washing machine. If you wash them through the washing machine, be careful to use a wool program and not to wash them at more than 30 degrees. You can also purchase and use a spray and a shampoo made specially for alpaca wool to preserve your items even longer.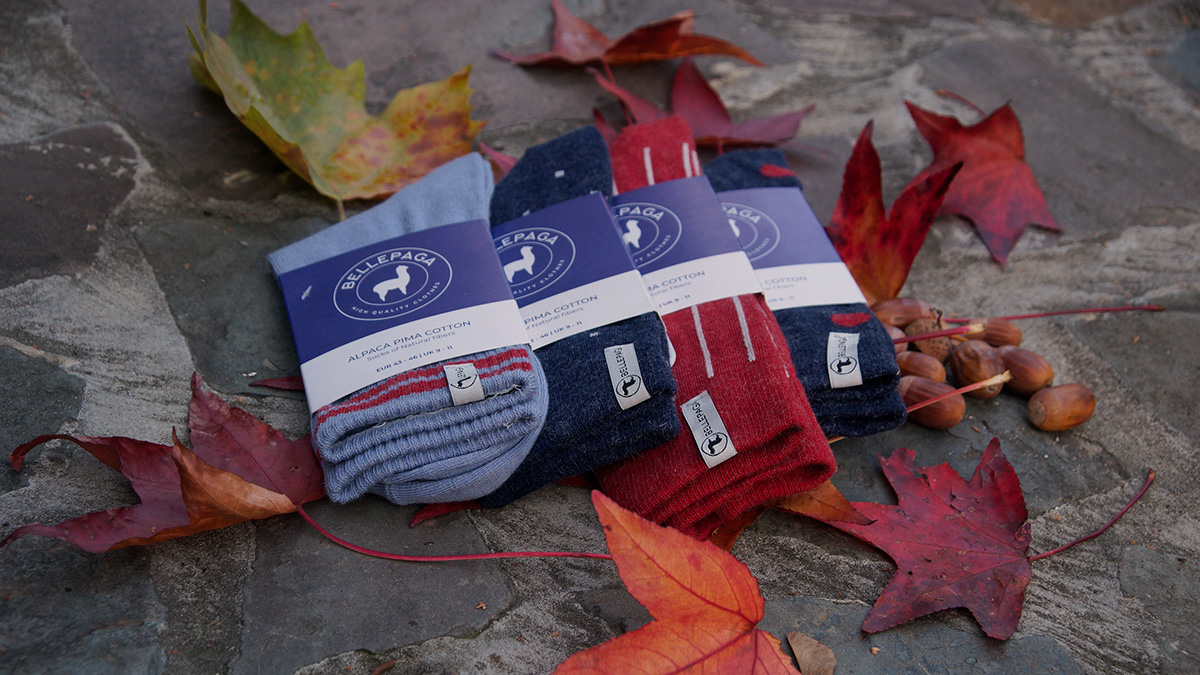 BellePaga tips and tricks
In this section, we are going to mention a tip that we recently discovered. Have you noticed that as time goes by, some of your socks go missing? Have you noticed that when you wash your socks, not all of them come out of the machine once it is done? Well, we have an explanation for that. The myth that says washing machines eat socks is actually true! In really, because socks are so small, the drum of the washing machine simply swallows some socks. To prevent that from happening, we recommend you use a washing net for your small items such as socks. Thanks to that tip, you will never lose another sock!


BellePaga
BellePaga is a Belgium brand that was created in 2016 by two friends: Arnaud, who grew up in Bolivia and Guillaume, a fan of Digital Marketing. Together, they created BellePaga, a brand that today offers products made of alpaca wool to customers all around Europe. At BellePaga, we value transparency, quality, and animal care. We seek to create the most quality products for our customers. We offer a wide range of products, going from alpaca wool socks to jumpers, hats, keyrings, gloves, cardigans, ponchos, plushes, plaids, quilts, and scarves. Do not hesitate to have a look at our website to discover more!