Winter scarf

Winter is making a comeback! It's time to dig out our scarves, but also to find new ones that will go perfectly with your coats. Whether it's a chunky knit or a woven one, the scarf is a winter essential. Beyond style, the most important thing when choosing a scarf is its composition. Indeed, you should pay particular attention to its composition: a warm scarf is above all a scarf that is produced with beautiful materials.
In this article, we will give you all our advice on how to choose the perfect scarf for winter and ensure optimal comfort.

Women's scarf
The scarf is an indispensable winter ally in a woman's wardrobe. From a fashion point of view, it embellishes every outfit and brings a real trendy touch. The scarf allows you to accessorise every outfit: it brings variety to your winter outfits thanks to the multitude of colours and patterns that exist.


And from a thermal point of view, the scarf is essential to keep warm on the coolest days. Wearing a scarf in winter will help protect your neck and face from the cold. This will protect you from frostbite and other injuries that may occur during the long winter months, but also from cold snaps. A scarf can prevent you from catching a cold or the flu. But how do you wear it in style?


There are some very classic ways to wear a winter scarf. First of all, you can decide to let it hang down. This style is very simple and allows you to be comfortable throughout the day. Be careful, the scarf should not be too long, as this could give you a sloppy look.


You can also decide to simply tie it around your neck. This will reduce the length of the scarf but will also make you warmer as your neck will be more covered. This method is particularly suitable for scarves or thin winter scarves. For a thicker scarf, we recommend the third style: wrapping your scarf around your neck. This style will fit all your scarves and will keep you warm for sure! It also adds a modern touch to your outfit.


There are other methods that are more original and require more training, but they are also very pretty. For example, we can mention the rabbit ears, the collar, the infinite loop, ...



Women's winter scarf wool
How to choose the material of your winter scarf? The material of the scarf you choose is very important because it will be able to better adapt to the weather conditions you will be facing.
Acrylic is a material that we find a lot on the market, however, it is not the material that is preferred for a scarf. It is less soft than natural materials and above all, it is less breathable.
Wool is a very good choice for a winter scarf: it's a great classic for which it's difficult to find a real alternative. Wool is known for its warmth and durability. However, many wools are itchy, which makes them feel really uncomfortable.
To remedy this itchiness, cashmere is often the first wool we think of as it is very soft. However, it is also very expensive. One of the reasons it is so expensive is that one Kashmir goat produces the equivalent of one scarf of wool per year, which is very little.
At BellePaga, we offer an alternative to sheep's wool and Kashmir goat's wool: alpaca wool. It has all the advantages of the other wools without the disadvantages: itchiness, price, ... Indeed, alpaca wool is very soft and very warm. Alpaca wool is seven times warmer than sheep's wool and ten times more resistant. It does not itch: this wool respects the most sensitive wools. Moreover, you will keep your alpaca wool winter scarf for a long time because it is very resistant to time and does not pilling.

Men's scarf 
Although the scarf is often popular with women, it is also a trendy accessory for men. A scarf can be a very good gift idea for a man. For winter scarves for men, you have to pay attention to the length. Each length is suitable for a particular use.


Short scarves (about 140 cm) are suitable for a more formal or professional look: ideal for going to a business lunch. These scarves are ideal for dressing up your jacket or blazer. We advise you to let it hang without tying or rolling it up.


Medium length scarves (approx. 175 cm) are suitable for many different styles. This length of winter scarf will dress up most of your outfits and add a touch of elegance. With this length, it is quite possible to tie it around your neck or to roll it up: it is too long to let it hang.


Finally, long scarves (about 208 cm) are also called oversize scarves. These scarves ensure that you will be warm during the winter. Because of their length, you can tie them several times around your neck. You will be warmer with this type of scarf.


At BellePaga, we have created several models so that you can vary the styles and be sure to always have the perfect model with your outfit.


When it comes to colour, it is your skin tone that can guide your choice. Warm skin tones will be enhanced by colours such as yellow, gold, orange-red, olive and turquoise. Cooler skin tones, on the other hand, can easily be matched with blue colours such as sky blue, navy blue, purple or grey.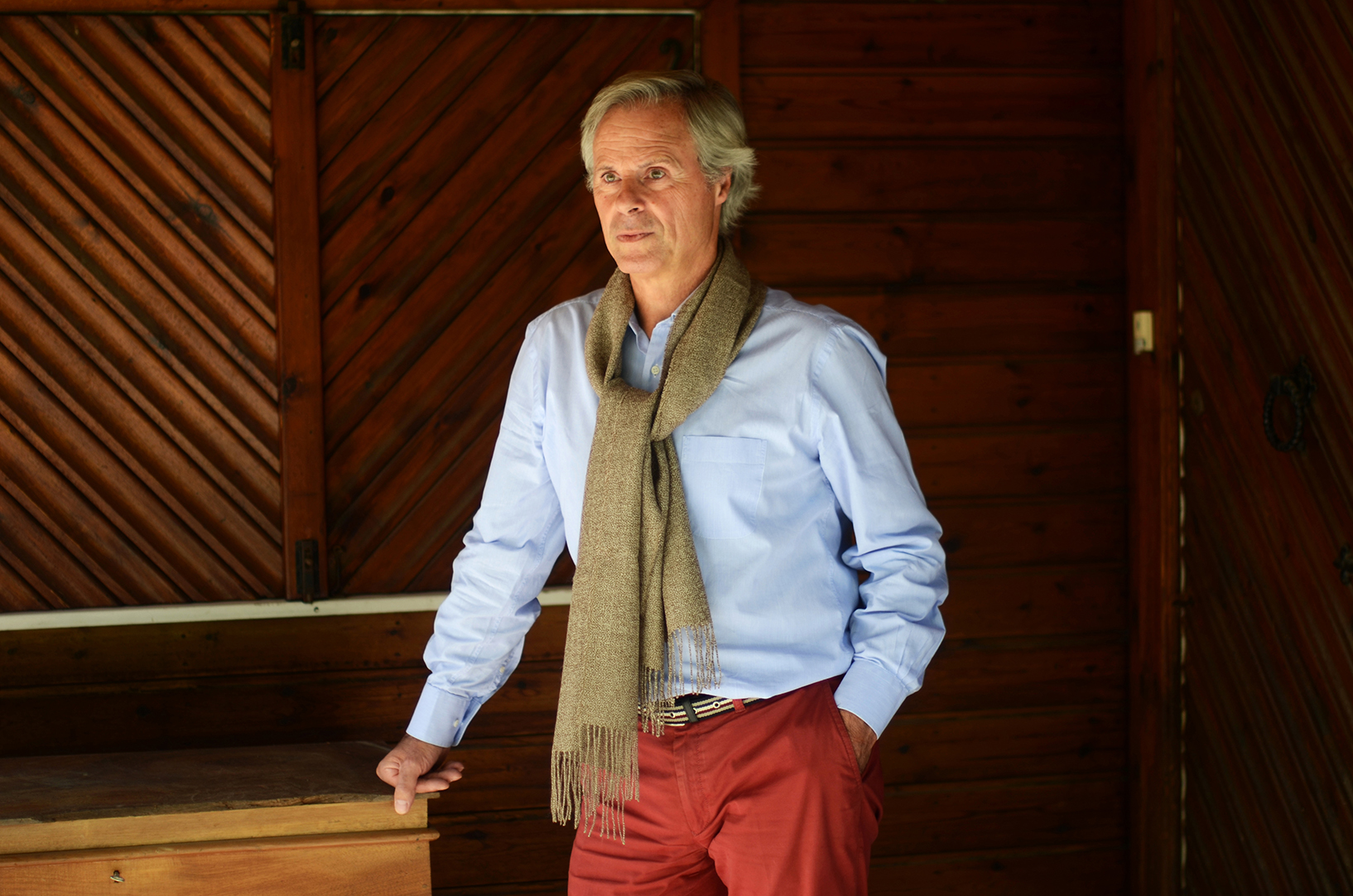 Caring for an alpaca winter scarf 
At BellePaga, we would like to give you our tips for keeping your alpaca wool items as long as possible. Indeed, to maintain your alpaca winter scarf, it is essential to give it special attention when washing it. Alpaca wool is a material that can be delicate if not properly cared for. To care for your alpaca winter scarf, here are some tips:


Dry cleaning and hand washing are the preferred methods. They respect the fibre and ensure its longevity. For hand washing, we recommend using a mild shampoo without sulphates. BellePaga offers a gentle shampoo specially formulated for delicate wools such as alpaca. Its fragrance with cedar extract offers extra protection against moths. One more tip: don't use fabric softener, it's not necessary.


BellePaga recommends spacing out the washings as much as possible: too frequent washings can quickly alter the quality of the fibre. That's why we offer a conditioner spray for alpaca wool on our website. This natural spray nourishes the fibre of your garment thanks to the action of the keratin. Using this type of spray allows you to freshen up your wool clothes: it eliminates odours such as tobacco or cooking. Let yourself be tempted by this spray which will maintain your alpaca wool clothes for a long time!

Bellepaga 
BellePaga is the story of two young Belgian friends, one of whom grew up in Bolivia among these magnificent landscapes and animals. Alpaca wool, also known as the wool of the gods, has exceptional virtues that are not well known on our continent, and yet are very precious for the most sensitive and coldest of us.


This is why they decided to launch together their brand of natural, comfortable and elegant clothes and accessories made of Alpaca wool for women, men and for the home.


It's a new brand that finds the perfect balance between comfort, warmth and elegance, with a modern and clean style that is a soft mix between natural and urban. It is also a brand with strong values linked to nature, fair trade and sustainable development.


All Bellepaga products are designed with respect for animals and for each worker involved in the production of our products. We have our products produced in Peru in order to guarantee our customers an ancestral traditional know-how. All our products are handmade or finished. We have established a relationship of transparency and respect with our employees.


Our goal since day one is to offer high quality products that are sustainable. We want to ensure that our customers can keep their products for many years.


Discover our entire collection of socks now and get to know this precious wool!