Everyday socks

How do you find socks for everyday wear? They need to be soft, comfortable and also thermoregulating in order to be comfortable all day long. In fact, you should pay particular attention to the quality and properties of your everyday socks. This will allow you to enjoy your day to the full.
At Bellepaga, we have developed everyday socks that are suitable for everyone's life. Choosing to work with alpaca fibre was for us synonymous with unparalleled comfort and quality.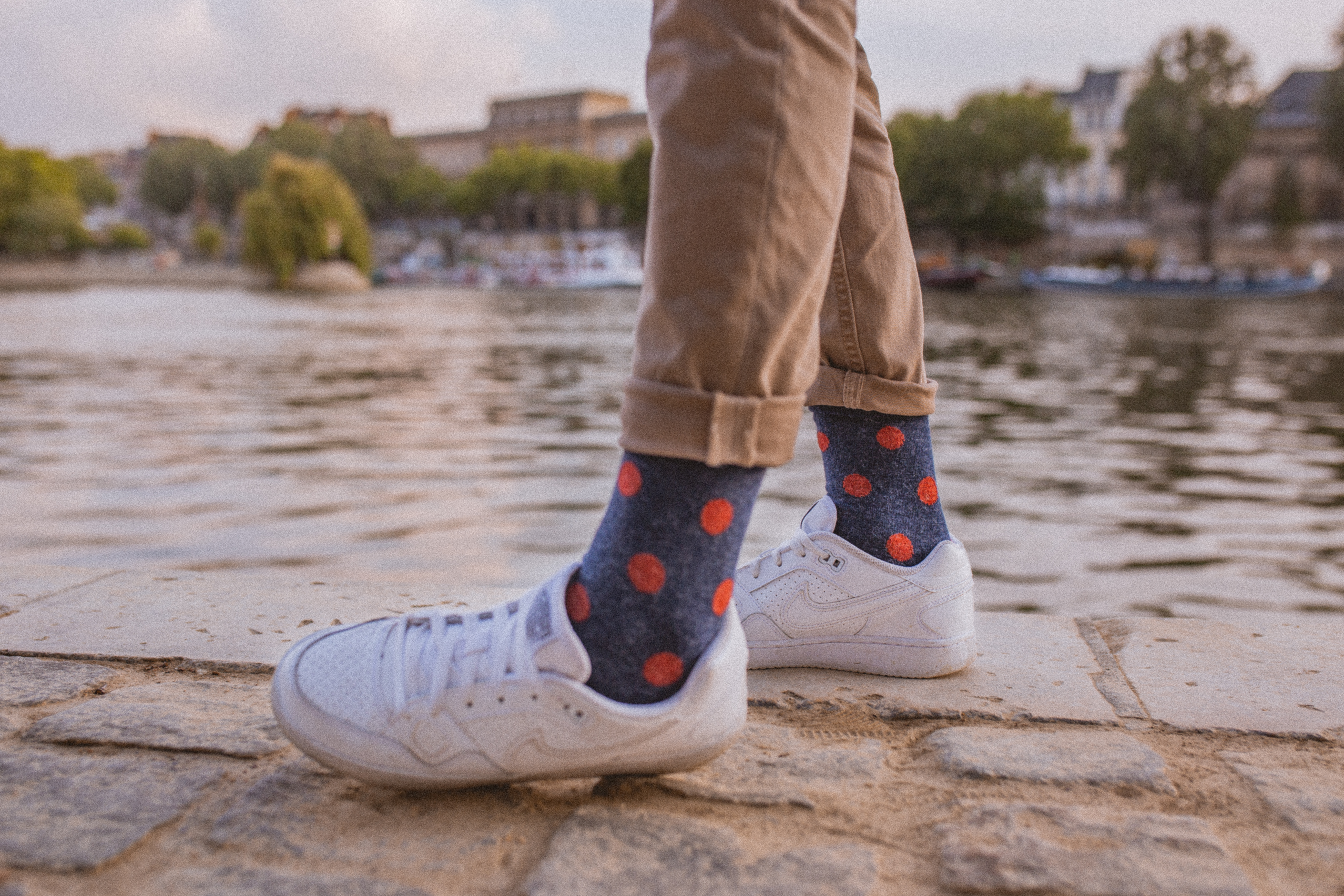 Fancy socks
The socks we have in our drawers are often white, black or grey. However, we can choose socks for everyday wear with patterns such as stripes, checks or polka dots. Fancy socks are a habit to get into: at first we don't know exactly what to wear with them, but very quickly they become an essential. They give every outfit an original touch. Some patterns are easier to match than others. Polka dots or checks will go well with most of your clothes, while leopard print will enhance a simple outfit by adding a trendy touch. There is a limit to the amount of originality you can bring to the table: beware of funny socks that end up in the back of the wardrobe. Everyday socks should be easy to match with your clothes!
Alpaca: a fibre that will take care of your feet
Opting for alpaca wool means choosing quality socks that you can wear all year round. This fibre has many properties that will allow you to wear your socks every day. Alpaca wool comes from the annual shearing of the alpaca's coat. Native to the Andes mountains, this animal is used to strong temperature variations: from -25°C at night to 30°C during the day. It is thanks to its coat that it can withstand these variations.
Alpaca wool is seven times warmer than sheep's wool. This property is particularly important for everyday socks. It will help you fight the cold.
Alpaca wool is also thermo-regulating: you will be dry all day long. No more wet feet! You will always be at the right temperature!
Comfort is a priority when choosing socks for everyday wear, which is why we chose this fibre of the gods. Alpaca wool is very soft and light. It is also very comfortable because it does not sting. You will enjoy a unique experience of comfort. Its softness is comparable to that of silk.
Moreover, this wool is hypoallergenic. Sensitive skin has finally found a sock for every day! Alpaca wool is so soft that it doesn't itch. It protects your skin and keeps it warm.
The longevity of this wool is particularly remarkable. Unlike most wools, it does not pilling. Alpaca wool is four times stronger than sheep's wool. This means you can keep them for many years.
The ecological impact of Bellepaga socks is very low because every step of the design process is designed to reduce our environmental footprint. This means that you can have socks for everyday use and still choose to protect the environment. In addition, the colour palette of the alpaca coat is rich with 22 colours, which avoids the use of bleaching agents and chemical dyes.
Our alpaca socks are made through a social and solidarity-based manufacturing process. We favour South American artisans specialised in weaving alpaca wool, whom we pay a fair price. Through these choices, we ensure that our production respects traditional know-how, the animal and the craftsmen.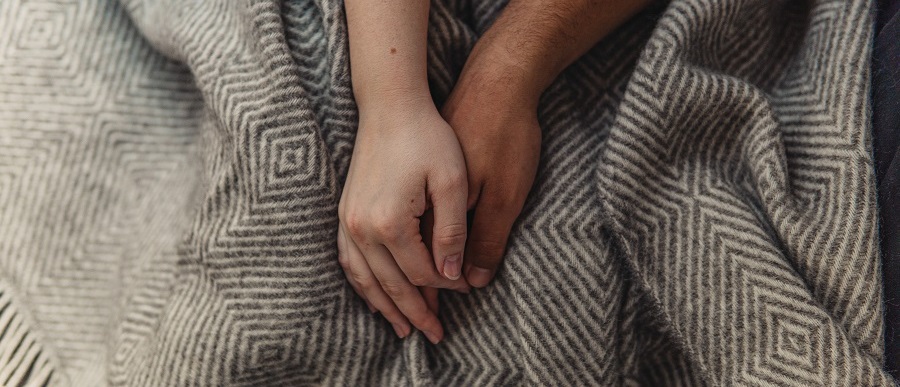 Baby Alpaca wool
BellePaga uses Baby Alpaca wool to make our alpaca socks. This wool is known as one of the softest and warmest. Its fineness can be compared to cashmere or mohair. Indeed, to obtain the designation of "baby alpaca", the micron of the fine must be between 18 and 22 microns. This fibre is the most sought after, but also the rarest, as it is the best quality available. It is known for its silky touch and perfect finish.
Indeed, there are different types of quality alpaca wool. The thickness of the fibre is measured in microns. A micron is one thousandth of a millimetre. This is the unit used to measure the fineness of the fibres. Strong alpaca is categorised as the thickest, i.e. the one that will be the least soft. Then there is medium alpaca, which is slightly thinner, about 27 to 29.9 microns. Even thinner, we have the "fine alpaca" which measures 22.1 to 26.9 microns. Finally, the softest and most comfortable is the "baby alpaca" wool. It measures between 18 and 22 microns.
The choice of the quality of the wool is very important to ensure a perfect and comfortable final result. The finish will be even more beautiful.

Care of alpaca wool socks
Everyday socks made of alpaca wool are easy to care for. Alpaca wool is more resistant than sheep's wool and cashmere: it is very resistant to time and washing. These properties also mean that you do not have to worry about pilling. So you don't have to worry about the care of this wool.
To wash them, we advise you to turn them inside out and then use either the wool programme in your washing machine or a gentle programme that will also suit your other clothes. You will have socks for everyday wear that will remain in excellent condition for many years. However, we do not recommend using the tumble dryer for your alpaca wool socks.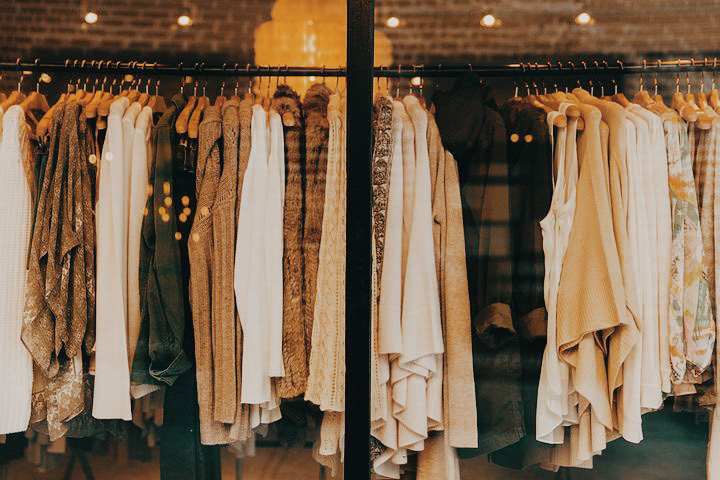 Tips from Bellepaga
No more lost socks in the machine! We've all had the morning when we're looking for a pair of socks, but can't find two identical ones... Scientists have looked into the question that everyone is asking: do we really lose our socks in the washing machine? They have found the culprit: the washing machine. On average, we lose 15 socks a year! And we have the explanation. They discovered that socks are absorbed by the drum during washing. How do you find a solution to disappearing socks?
Bellepaga has a tip for you that you should adopt as soon as possible. Washing nets are an indispensable ally in preventing orphan socks.
Washing nets are also very useful for separating fragile clothes or clothes that could damage other fabrics. In this way, your clothes will be protected and will not become deformed. For example, it is advisable to use washing nets for underwear, which is fragile.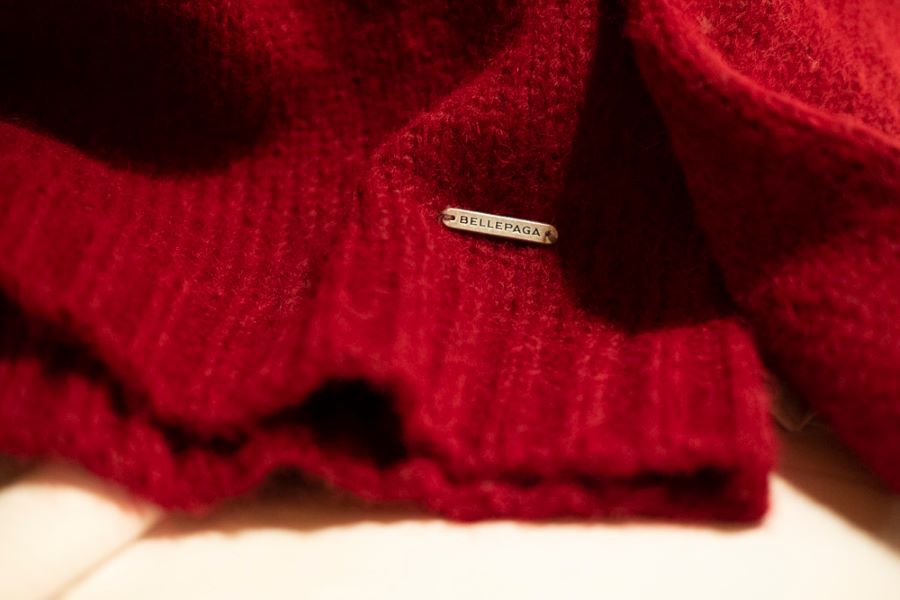 BellePaga
BellePaga is the story of two young Belgian friends, one of whom grew up in Bolivia among these magnificent landscapes and animals. Alpaca wool, also known as the wool of the gods, has exceptional virtues that are not well known on our continent, and yet are very precious for the most sensitive and coldest of us.
This is why they decided to launch together their brand of natural, comfortable and elegant clothes and accessories made of Alpaca wool for women, men and for the home.
It's a new brand that finds the perfect balance between comfort, warmth and elegance, with a modern and clean style that is a soft mix between natural and urban. It is also a brand with strong values linked to nature, fair trade and sustainable development.
All Bellepaga products are designed with respect for animals and for each worker involved in the production of our products. We have our products produced in Peru in order to guarantee our customers an ancestral traditional know-how. All our products are handmade or finished. We have established a relationship of transparency and respect with our employees.
Our goal since day one is to offer high quality products that are sustainable. We want to guarantee our customers the possibility to keep their products for many years.