Thin wool socks

Thin wool socks
Thin wool socks are for many people a clothing essential. Socks are the center of an outfit. They can be simple and be fully functional but they can also add some personality and style to a plain outfit.
Even though they are thin, wool socks will keep your feet warm during the coldest evenings.
Made out of alpaca wool, they will keep them warm while never making your feet sweat.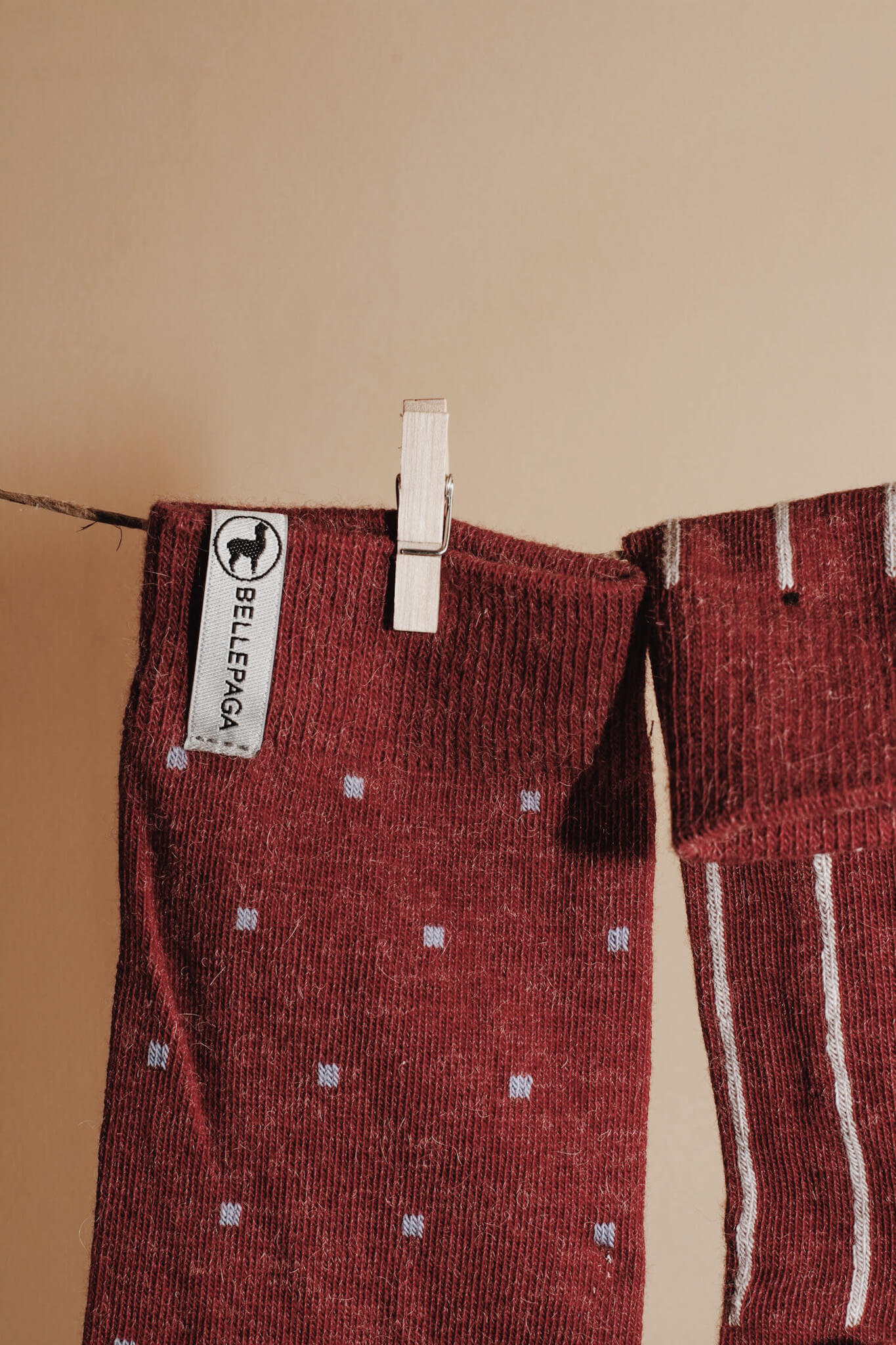 Alpaca wool socks
An alpaca is a camelid, cousin of the llama. Even though they are often mistaken, they are very different. An alpaca is smaller, has pointier ears and has a softer coat. The llama is used for transportation whereas the alpaca is used for its fur. The fur of the alpaca is softer and shinier than the llama's. An alpaca is also much kinder, and shyer than a llama. Alpacas are more and more known for being very therapeutic animals. Even very anxious and nervous children enjoy the company of these very cute animals. People also enjoy practicing yoga sessions with alpacas. Some alpaca farms also organize alpaca events where the alpacas come and visit nursing homes or school for children with special needs. Alpacas are very cute, and an extremely friendly face. You will most likely want to spend more time with an alpaca after meeting one.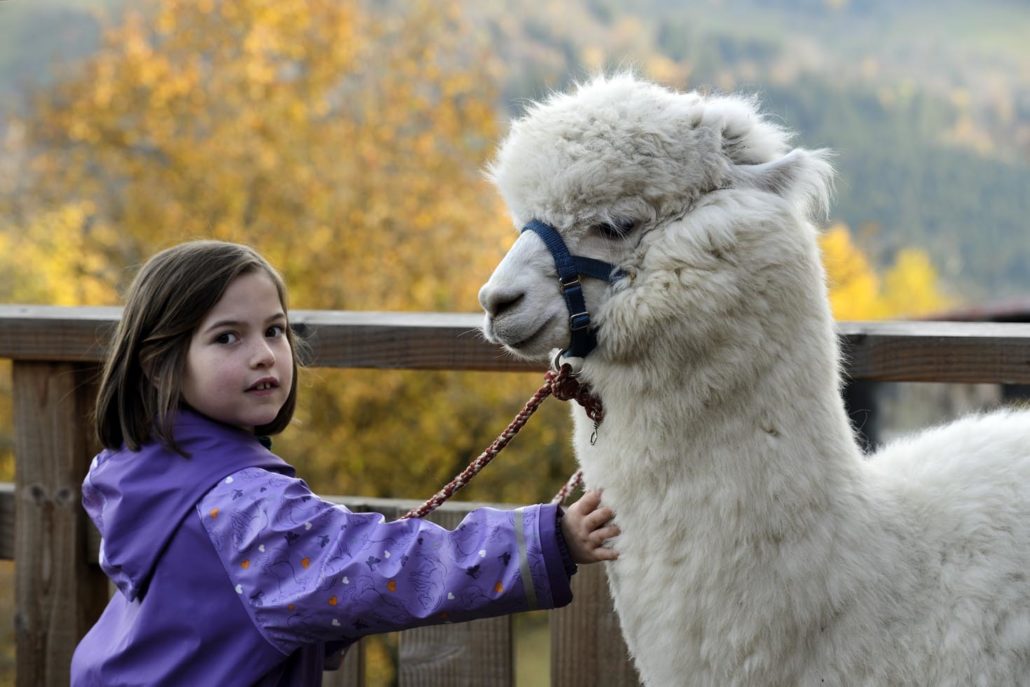 Lightweight wool socks
Alpaca wool socks are known to be very lightweight. Alpaca wool has in reality many different properties that make this wool so unique. Called the "wool of the gods", alpaca wool is a wool that comes from the coat of an alpaca. These animals live in Peru, in the Andes Mountains, where they are confronted to big temperature variations, sometimes varying from 40 degrees during the same day. To adapt to this phenomenon, the alpaca has developed a fur that is thermoregulatory. It keeps you warm when you are cold but also does not make you too hot. This will make your thin wool socks very warm socks but not uncomfortably warm. However, if you are looking for warm socks to wear when the cold weather is coming, thin wool socks are the perfect socks for you. Alpaca wool is seven times warmer than sheep's wool. Alpaca socks are also very soft, as they are made with a high-quality wool. Thin wool socks made out of alpaca are also hypoallergenic. They do not contain chemical products and alpaca wool also does not contain lanolin. That makes then suitable for all skin types, even the most sensitive ones. Alpaca wool is also very durable. It is 4 times more resistant than sheep's wool and does not pill, unlike other wools. Alpaca thin wool socks are therefore very long-lasting and durable. Finally, alpaca wool is also very ecological. The alpaca is an animal that does not pull the grass underneath him, he cuts it. That makes grass grow back faster than if it was torn out.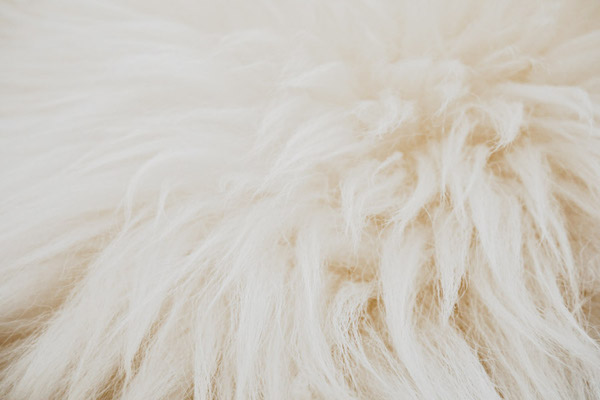 Thin socks
At BellePaga, our thin wool socks are made out of alpaca wool. It is important to mention that there a two main kinds of alpaca wool. The first one, the classic alpaca wool and the baby alpaca wool. Our alpaca thin wool socks are mostly made out of baby alpaca wool. Baby alpaca wool is not a wool obtained by a small alpaca but from the first shearing of the alpaca, where the wool is considered to be softer and thinner. This wool is rarer and makes higher quality items. That is why at BellePaga we have chosen to use mostly baby alpaca wool in order to produce the highest quality items for our customers.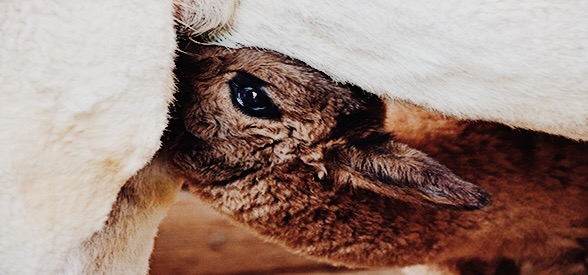 Thin wool socks for summer and winter
At BellePaga, our thin wool socks are perfect for all occasions. They keep you warm when you are cold but never make you sweat. We offer a wide range of
colors
, going from classic colors like black, white, grey to more original colors like pastels, red and beige.
We also offer different
type
of socks, whether you prefer plain, checked, stripped, dotted or with a pattern, you will easily find the right sock that will fit your style.
Our thin wool socks are perfect for you on all occasions. We offer a range of
lengths
that will correspond to whatever you are looking for. Going from ankle socks to knee length socks, we also offer classic length, mid-calf and high socks.
Our wide range of
size
, going from a 12 junior to a size 5 (in a UK measure) will make our thin wool socks fit you like a glove.
But for what occasion can you wear our thin wool socks?
Well, honestly, every single occasion there is! Whether it is cold or warmer, you can choose to wear our socks. You can also pair then with a casual look with a pair of jeans as well as with a suit for a more dressed up look. You can also choose to wear them with a dress of a skirt. You can basically pair them with everything you like.
This is what makes them such a good item to have in your wardrobe! Because they are classy and are a timeless item to own, they will fit every style and every aesthetic. You are the one that will make the items fit your style!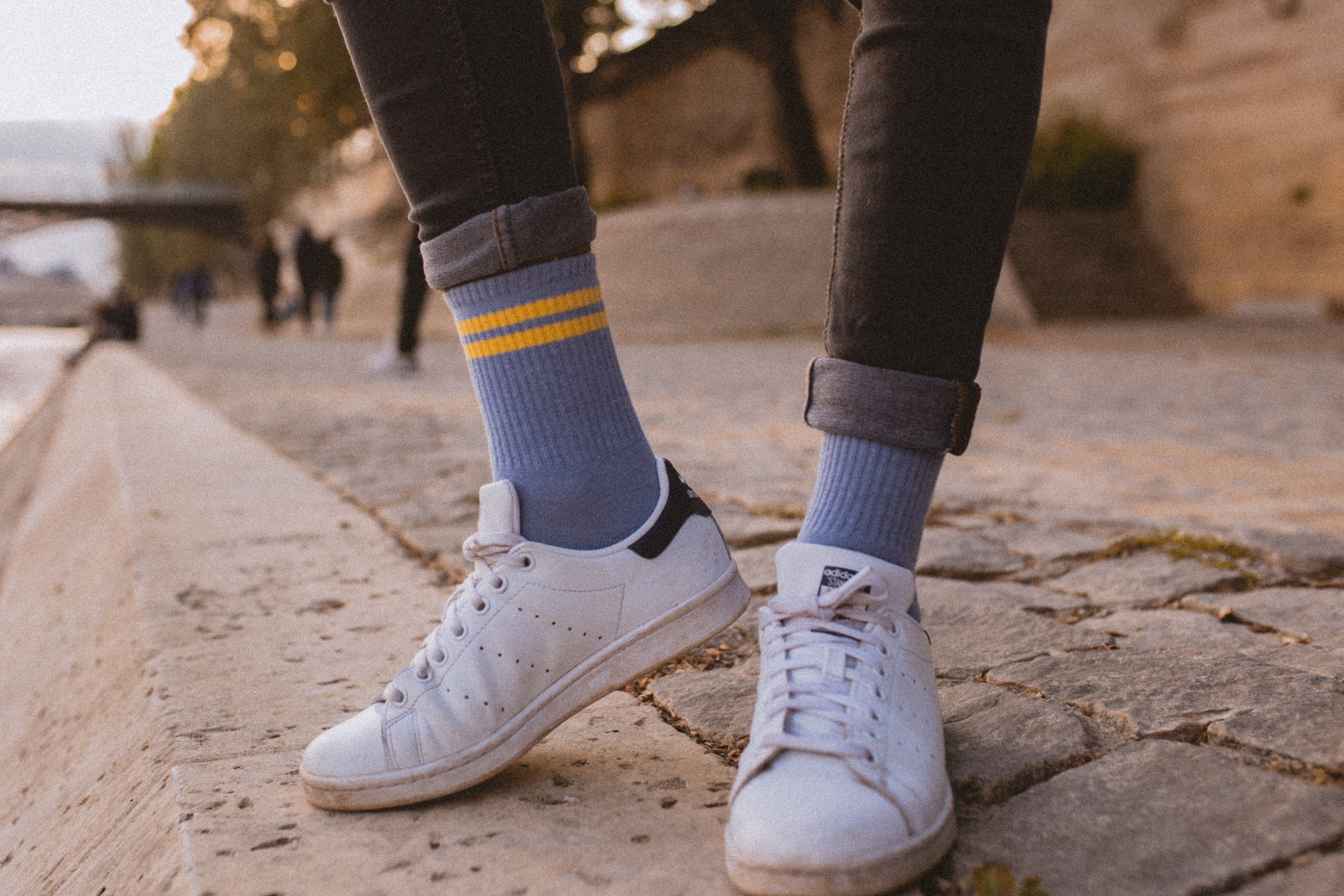 Best thin wool socks
At BellePaga, our thin wool socks are soft, warm and very
lightweight
. That makes them the best thin wool socks!
However, in order to keep them for even longer, do not forget to take care of them!
How to wash your alpaca thin wool socks?
For all your alpaca items, we do not recommend you to use a washing machine as it will shrink your items and make them last less longer. However, for your thin wool socks made out of alpaca wool, you can use a washing machine in a washing net, at 30 degrees maximum or on a wool program. We also recommend you use a washing net to avoid losing any socks during the wash.
For the
drying
, we recommend you not to use a dryer but to lay flat the socks to reduce any stretching of the wool and distortion of the socks.
Finally, you can
iron
your socks but we recommend you to place another piece of clothing between the iron and the socks to avoid excess heat on the wool.
Your thin wool socks are then clean and ready to be worn!
If you wanted to take extra care of your alpaca wool items, we offer different items that could help you make the items last longer. You can choose to use our BellePaga spray to keep your items fresh, you can use our wool shampoo that is made for the care of your wool items and you can use our BellePaga lavender bags. These bags, placed in your draws and wardrobes will prevent moths from eating your precious alpaca items.

BellePaga's tips and tricks
Are you the type of person that when Christmas, a birthday or a party comes up, you have no idea what to buy for your friends, family or acquaintance?
The dreaded time of going shopping wanting to buy something nice but having no idea what the other person will like? You always want to by a nice present, that the person will use and appreciate, but do not really know what the other person's center of interest.
At BellePaga, we have found the perfect solution for you, and it is super simple. A pair of socks! What can be better than buying a pair of socks for someone you know but do not actually really know! Our BellePaga thin wool socks are the perfect socks for a gift. They are soft, warm, unique, as they are made from alpaca wool, an uncommon wool in our fashion consumption today. There is a lot of variety of colors, sizes, lengths and designs. That will allow you to find the perfect pair of socks depending if you have to buy a present for your colleagues, the aunt you hardly ever see or your brother.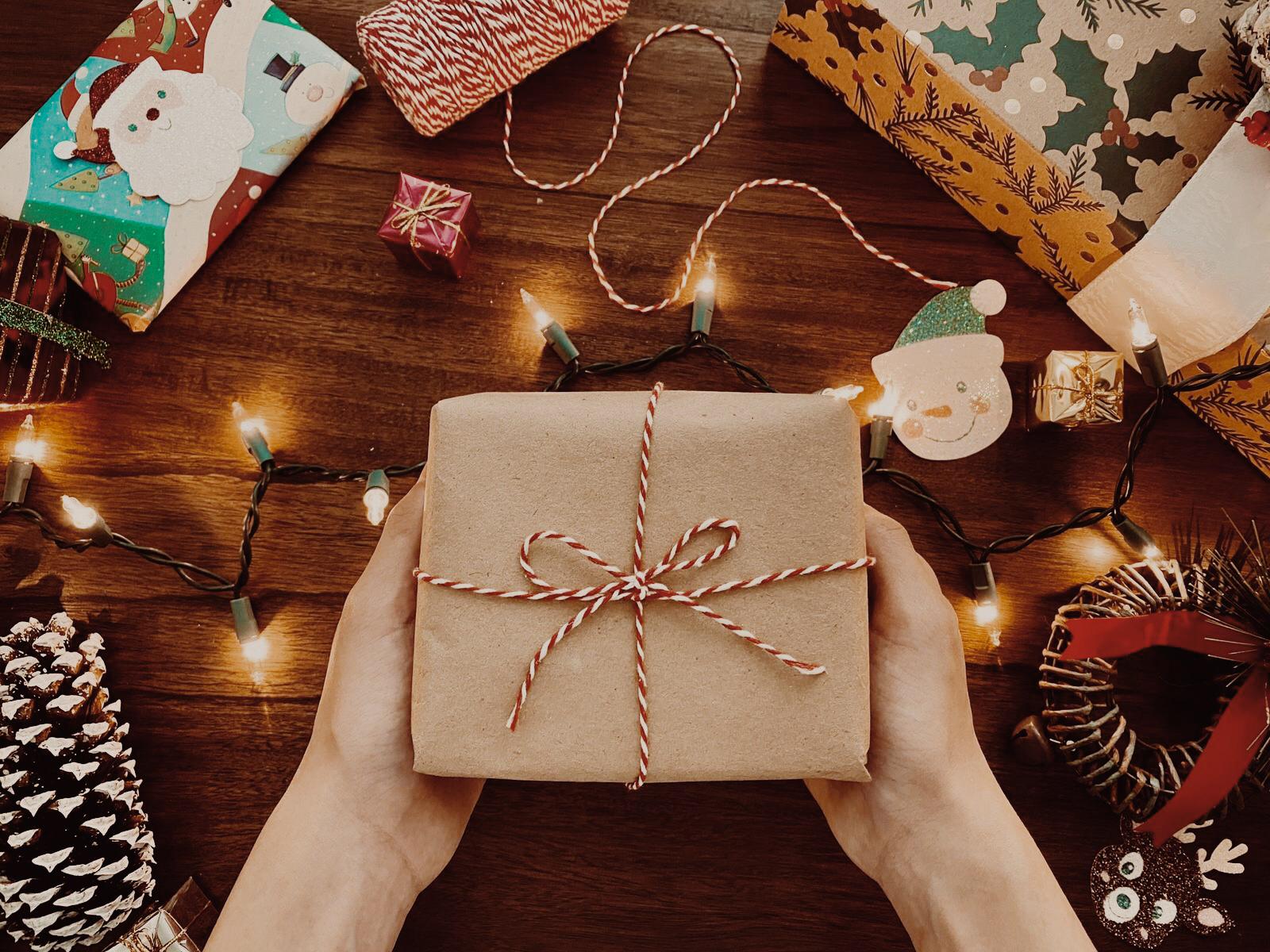 BellePaga
BellePaga is a young Belgium brand that was created by two friends, Guillaume, a passionate of Digital Marketing and Arnaud, that grew up in Bolivia. After meeting in college, they had a dream of building a company together that would offer quality and unique products to customers. Today, the company offers many products made from alpaca wool. Their main product are the socks but BellePaga also produces jumpers, scarves, hats, gloves, quilts, plaids, cushions, ponchos and alpaca plushes. Almost all these items are made from baby alpaca wool from alpacas that live freely in Peru without any constraints. The company values transparency and is very sensitive to environmental causes.

Do not hesitate to have a look at our website and the various products we offer!