Baby Alpaca Wool


Baby alpaca wool
is a
precious wool
that is obtained after shearing alpacas. Alpacas are shorn once a year and produce
only three kilos of wool
: this is what makes this fiber so rare.
A member of the
camelid family
, the alpaca is a curious little animal that can be recognized by its pointed ears and long neck. It is bred for its wool, which is known for
its quality
and
extreme softness
. For some years now, alpacas have also been bred for leisure purposes. Indeed, farms offer many activities designed to introduce the alpaca and develop our complicity with it.

The alpaca
Cousin of the llama, the alpaca originates from the Andes Mountains in South America. It was domesticated there, but today it is bred all over the world, including Europe!


This small animal, which is no more than 100 centimeters long, has an incomparable charm: it is extremely expressive and curious. It is extremely expressive and curious. It discovers its environment with astonishment. Like its cousin the llama, it has the same defense mechanism: spitting. This allows him to keep other alpacas at a distance if they disturb him. However, it is very rare that an alpaca decides to spit on a human.


The llama and the alpaca may seem very similar, but there are significant differences that should be kept in mind. The llama and the alpaca are not bred for the same reasons: the alpaca is known for its softness of wool, whereas the llama is known for its strength, which makes it a carrying animal. Moreover, llamas are twice as heavy as alpacas, which weigh only about 60 kilos.


Moreover, a trend has emerged in recent years: the domestic alpaca. Individuals may decide to adopt an alpaca for their own personal pleasure. It is important for the well-being of this animal to take at least two. As a gregarious animal, the alpaca enjoys life in a herd. Another element that should not be compromised is the size of the plot of land on which they will live. For an alpaca, you need to allow for about 1,500 m².
Alpaca wool
Alpacas are particularly renowned for the quality and softness of their wool. Alpaca wool grows continuously and is harvested every year around May. Another characteristic of alpaca wool is the naturally occurring colour palette of the alpaca coat. There are 22 different colours of alpaca wool, so there is something for everyone. This is particularly interesting because this diversity makes it possible to avoid, or at least reduce, the use of chemical dyes or bleaching agents commonly used in the textile industry.


Recognised as one of the most beautiful wools in the world, alpaca wool is light and soft. This wool has thermoregulatory properties that allow your skin to breathe and ensure you don't sweat. This fibre is 7 times warmer than sheep's wool. Its insulating power was noticed by NASA at the beginning of the space conquest: alpaca wool was chosen for the astronauts' clothes.


There are different qualities of alpaca wool. The thickness of the fibre is measured in microns. A micron is one thousandth of a millimetre. This is the unit used to measure the fineness of the fibres. "Strong alpaca" is categorised as the thickest, i.e. the one that will be the least soft. Then there is "medium alpaca", which is slightly thinner, about 27 to 29.9 microns. Even thinner, we have the "fine alpaca" which measures 22.1 to 26.9 microns. Finally, the softest and most comfortable is the "baby alpaca" wool. It measures between 18 and 22 microns.


The choice of the quality of the wool is very important to ensure a perfect and comfortable final result. The finish will be even more beautiful.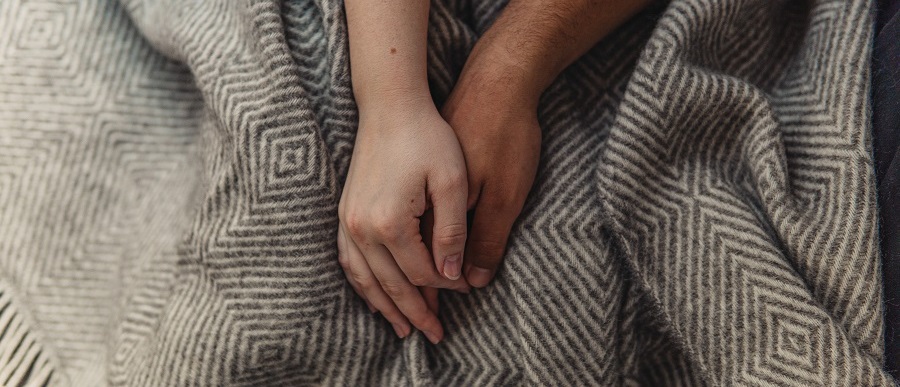 Baby alpaca wool
Baby alpaca wool is obtained after shearing specific parts of the alpaca. This fibre is often obtained after shearing young alpacas, which is why it is called baby alpaca.


Compared to cashmere, baby alpaca wool is a wool that provides comfort and softness to everyone who chooses it. Once you have tried it, there is no turning back. Indeed, it is as soft as cashmere, but it is also much more resistant and will last longer.


This fibre is used to make premium clothing, accessories and household linen.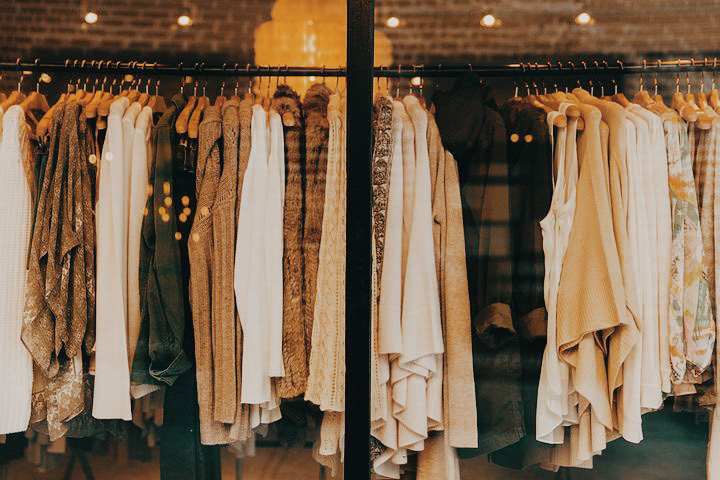 Why choose baby alpaca wool?
Baby alpaca wool has many properties that make it different from other wools. Its main advantage is its ability to keep you warm. This fibre is seven times warmer than sheep's wool. However, it is still extremely light. It is particularly appreciated for its thermoregulatory qualities. Its thermal comfort means that you do not sweat during the day and your skin can breathe.


We can note another important advantage for the most sensitive and delicate skins: the alpaca fibre is hypoallergenic. It respects the most delicate skins. Indeed, it does not cause itching like other wools, such as sheep's wool.


Unlike synthetic fibres, baby alpaca wool is much more environmentally friendly. Indeed, these fibres are mostly produced from petroleum. Their use is mainly due to the fact that these fibres are cheap to produce and easy to use in industrial manufacturing processes. Among these fibres you will recognise polyester, polyamide, elastane or acrylic.


Baby alpaca wool is a naturally produced fibre. At BellePaga, our products are made in accordance with Peruvian traditions. Ecologically committed, we have chosen to work with alpaca which is an animal with a very low ecological impact. It respects the soil on which it grows.

Care of baby alpaca wool
The care of baby alpaca wool is a key element in the beauty of your garment over the years. Although baby alpaca wool is easy to care for, you should pay special attention to it. We recommend hand washing if possible or using the wool program in your washing machine. For hand washing, the use of a mild shampoo can help protect and nourish the fibre of your baby alpaca wool garment.


For drying, do not use your tumble dryer as it may damage your baby alpaca wool garment. We advise you to lay your garment flat and let it dry in the open air.


A garment can take on the smell of the environment in which it is worn. However, it is not recommended to wash your baby alpaca wool garment too often, as this can damage it too quickly. We advise you to wash your garment every 3 uses. To eliminate undesirable odours (tobacco, cooking, ...) which would be absorbed by your garment, we recommend the use of a revitalizing spray for baby alpaca wool which will refresh the fibre while nourishing it thanks to the use of cedar extract and keratin.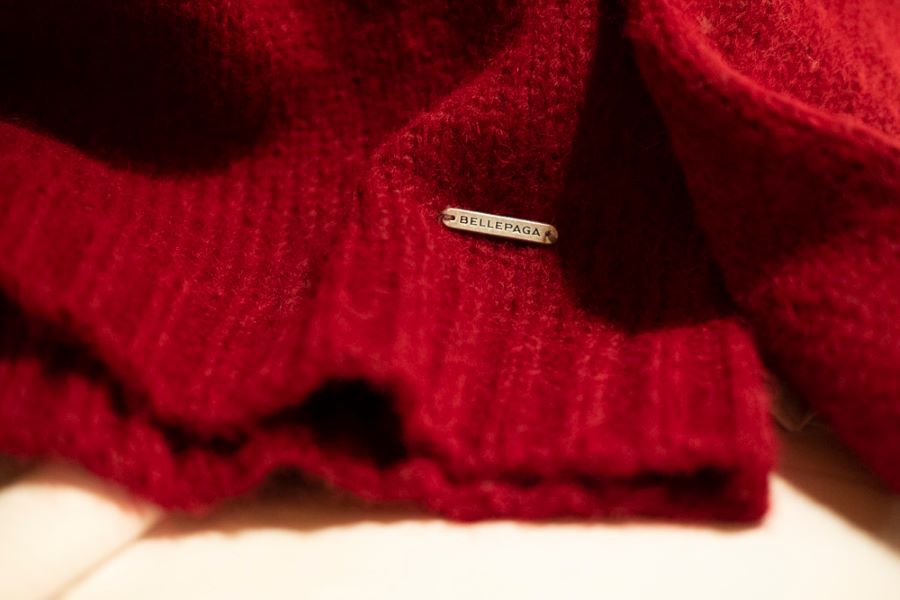 Baby alpaca wool from BellePaga
Bellepaga is a young Belgian brand that offers clothing and accessories made from baby alpaca wool. We decided to specialize in this wool with its extremely rich properties. In addition to being seven times warmer than sheep's wool, baby alpaca wool has hypoallergenic and thermoregulating properties.


Moreover, we were seduced by this small animal that has a low ecological impact. Indeed, the alpaca respects the environment in which it is found: it does not damage the soil. Indeed, when it eats grass, it does not tear it up, it only cuts it. Moreover, it has pads on its feet and not hooves, which means that it does not damage the soil.  


At Bellepaga, we have chosen to produce clothes and accessories from baby alpaca wool because it has a very limited ecological impact. We would like to promote this wool, which has extremely rich properties and promises to be indispensable in the years to come.
What we offer
Bellepaga offers many items made from baby alpaca wool. Feel free to browse our men's, women's and home decor collections to discover all our baby alpaca wool products!