Alpaca gloves
Do you often have cold hands, especially in winter? Generally, the cause of cold hands is due to reduced blood circulation in that area. Add a refined touch to your outfits with alpaca gloves, the ideal wool to keep your hands warm!

BellePaga offers you elegantly designed alpaca wool gloves, allowing you to enjoy all the exceptional benefits of this textile. Light, soft, warm, thermoregulating, hypoallergenic and resistant, these gloves will protect you perfectly from the cold, and will provide you with an exceptional comfort experience.


Cold hands causes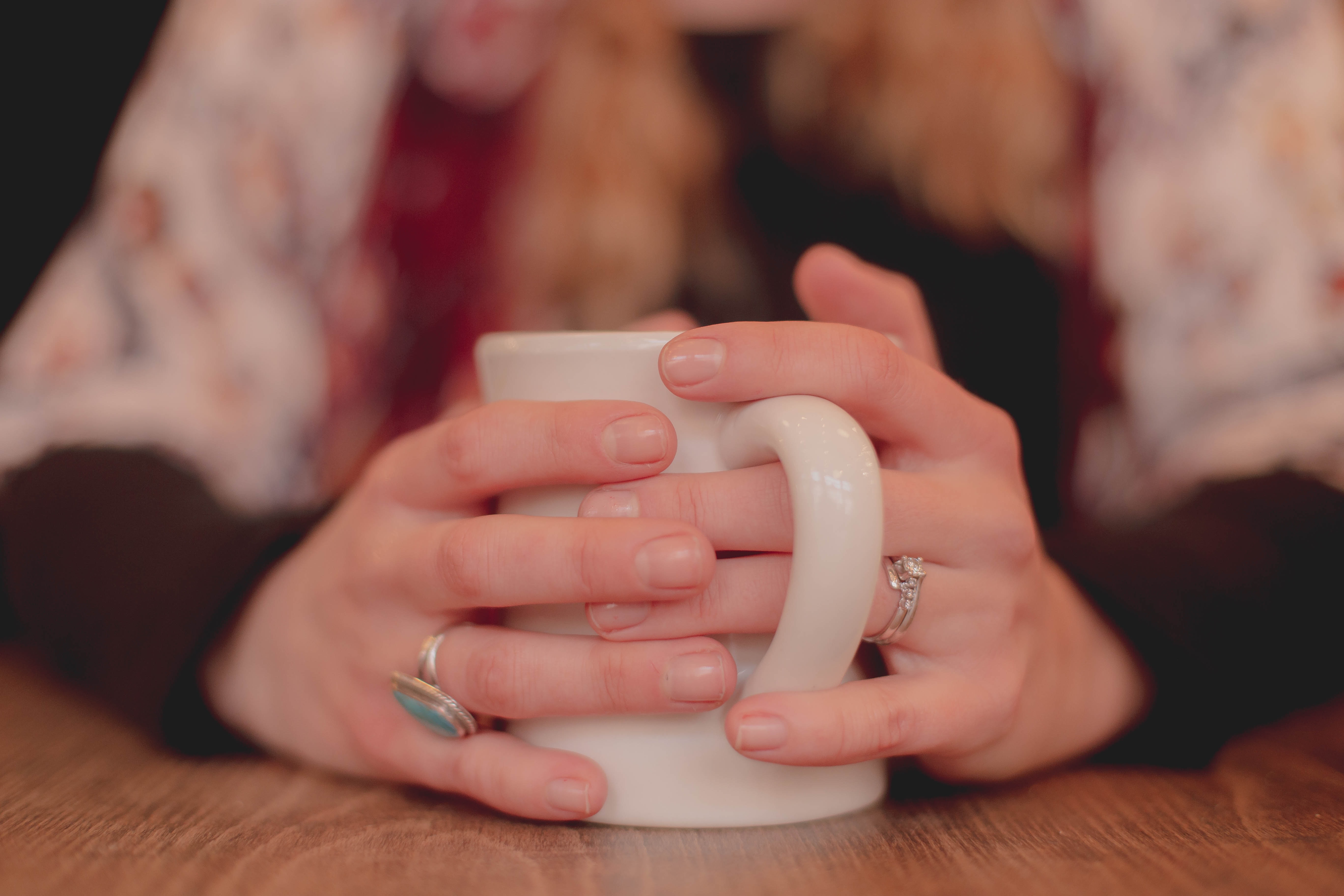 1. Raynaud's syndrome: This condition is characterised by the fact that your fingers become blue and painful when temperatures are low or when under emotional stress. This is due to the narrowing of the blood vessels, which is called vasospasm. The causes of this condition are still unknown at this time.

2. Weight problem: Being very thin and underweight leads to a low body temperature due to a low fat content. The change in body temperature is therefore more noticeable than in a person of normal weight.

3. Hypothyroidism: Cold hands are a common symptom of hyperthyroidism. This dysfunction of the thyroid is characterised by insufficient secretion of its hormones. This slows down the metabolism and is usually associated with weight gain and constant fatigue.

4. Anemia: Anemia is a health disorder that results in insufficient production of red blood cells and the level of haemoglobin in the blood. This can be due to a lack of iron or vitamin B12 and results from an insufficient supply of oxygen to the body, causing cold hands, headaches, dizziness and fatigue.

5. Low blood pressure: Low blood pressure has a great impact on your susceptibility to cold. This is because it makes it difficult or impossible for the blood vessels in the feet and hands to flow.

Smoking, lack of sleep and certain medications can also cause cold hands.


Warm gloves


To protect your hands from the cold and prevent the heat from escaping, there are many solutions. You can soak your hands in cold water with rosemary decoction or massage your hands with essential oil (lavender, sweet almond or rosemary) but one of the best solutions is to wear alpaca wool gloves. Indeed, this wool has many virtues.

Firstly, the warmth and insulating power of alpaca wool is 7 times greater than that of sheep's wool, while at the same time giving you a softness comparable to silk. This means that you can wear this wool next to your skin without your alpaca gloves becoming itchy.

Since they do not contain lanolin, a fatty substance known to cause allergic reactions, alpaca gloves are suitable for everyone, even the most sensitive skin. Moreover, in addition to being hypoallergenic, alpaca wool has a wide range of natural colours, which makes chemical transformations and artificial dyes unnecessary.

Thermoregulating, alpaca wool gloves will provide the necessary warmth to keep your hands safe from the cold, at the right temperature, and its breathable properties prevent the accumulation of moisture and bad odours. Indeed, the alpaca is an animal native to South America, where it can sometimes face extreme temperature variations. Its wool therefore protects it from both the freezing cold and the high temperatures of the Andes Mountains, which is why it is so thermoregulatory and resistant.

Alpaca wool has a thickness of between 18 and 35 microns, so it is very fine, hence its softness. However, this does not prevent it from being 4 times more resistant than sheep's wool and from not pilling. Care of alpaca wool gloves is very simple: they can be hand-washed or dry-washed at a low temperature (between 10 and 20 degrees). However, avoid washing them too often in order to extend their life. We also recommend air drying. BellePaga offers shampoo for delicate wool and a wool conditioner spray.

Finally, alpaca wool is the most ecological of all wools. Alpaca has a small ecological footprint for several reasons. Firstly, it is very resource efficient. Alpacas can live for several days without eating or drinking, and they feed mainly on plants. It also emits very little carbon dioxide and its waste is used as fertiliser. Unlike the cashmere goat, for example, this camelid does not damage the pastures where it is found. Thanks to the pads on its legs and its nails, the alpaca does not rake the earth and allows plants to grow back quickly thanks to the fact that it does not pull out their roots when it feeds. 
Alpaca wool gloves


BellePaga's alpaca wool gloves are made in accordance with the brand's values, i.e. with
respect for the animal, the environment, our employees and their know-how.
The alpacas come from a Peruvian farm where they live in total freedom in their natural habitat, without fences or pens. The wool is shorn once a year, in the spring, so that it can grow back for the winter and not affect the animal's survival.
BellePaga offers alpaca gloves that are entirely hand-knitted and made of 100% baby alpaca, the finest and silkiest fibre in alpaca wool. With a thickness of between 18 and 22 microns, baby alpaca is also known as "the wool of the gods", due to its
unbeatable quality
. In Inca times, this fibre was reserved for royalty and was considered more luxurious than gold and jewels.
Each employee is carefully selected to offer you high quality products. BellePaga also ensures that they are fairly compensated and that working conditions are good.
Our alpaca gloves and other products are presented in environmentally friendly packaging and come from an ecological animal. In its own way, BellePaga is committed to the environment and fights against fast fashion.
Gloves or mittens made from baby alpaca wool, choose the style you prefer to complete your outfit. These are available in various colours and are suitable for both men and women. Finally, your hands will be kept at the right temperature and you can say goodbye to cold hands!
To keep your body warm twice as much, you can also combine your alpaca gloves with an alpaca hat, as their designs complement each other. These are classic and timeless, so you can take them out every year without fear of not being up to date, especially because of their durability.
Don't hesitate any longer, for an experience of comfort, softness and warmth, opt for
BellePaga alpaca gloves
.
Discover also all our other articles for women, men and home on BellePaga.com