Cocooning socks



In today's world, we are constantly looking for well-being, a cosy, warm environment that makes us happy. Having warm feet and being comfortable in your socks is essential! However, finding a pair of cocooning socks, in which we feel perfect, is not easy... Indeed, feet are a particularly sensitive area of the body, which needs to be very well protected. BellePaga offers cocooning socks for men and women with all the necessary qualities. Cocooning socks with a sober and elegant design, with natural thermoregulatory properties.

The high quality of the fibre makes these cocooning socks insulating and warm, comfortable and sweat-proof, durable and easy to care for.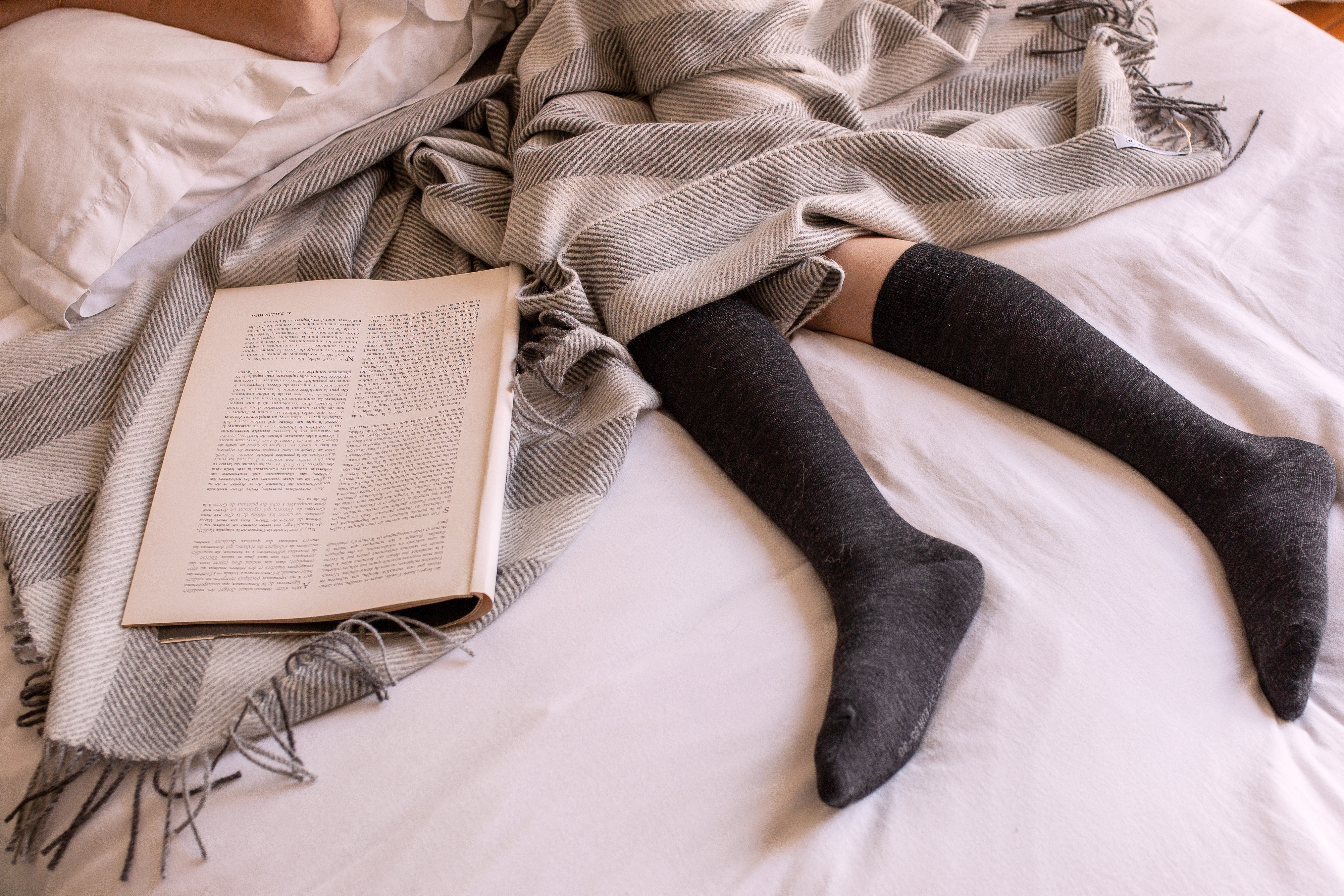 What are the benefits of alpaca socks ?
Alpaca wool socks have many virtues.

Firstly, it is a particularly insulating wool, seven times warmer than sheep's wool. Alpaca wool makes socks very cocooning because they can withstand extreme temperature variations and have a strong thermoregulatory power. This is not due to the thickness of the socks as they remain thin. However, you can be sure that these cocooning socks will keep your feet warm without making you sweat. The thermo-regulating fibre of these cocooning socks allows your feet to breathe and prevents odours from developing throughout the day.

In addition, our cocooning socks collection is made from bamboo fibre, renowned for its absorbent properties and softness. No more moisture from perspiration. Your feet can breathe and enjoy ideal comfort all day long. Bamboo also offers natural protection against bacteria and reduces the development of odours. Alpaca wool socks are cocooning because they offer a unique feeling of comfort and softness. Indeed, when you compare alpaca wool to other wools, it is the only one that remains soft and does not sting. It is very pleasant to wear next to the skin. These socks are cocooning because they are pleasant to the touch, fine, elegant and high quality. BellePaga offers you a fine and cocooning product that allows you to keep your feet warm in all elegance.

All our socks are hand-knit, making the seams completely imperceptible. This technique allows us to be more detailed and precise in the finishing than a traditional machine with re-sewing. This ensures that not a single seam remains visible. This will be felt directly, especially after wearing them for several hours. They give you a cocooning feeling, you won't be able to do without them! Thanks to our wide range of colours, patterns and lengths, they will match perfectly with all your clothes and shoes.
They are available in 3 lengths (short, mid-calf, and long), and in over 10 stylish colours chosen for you.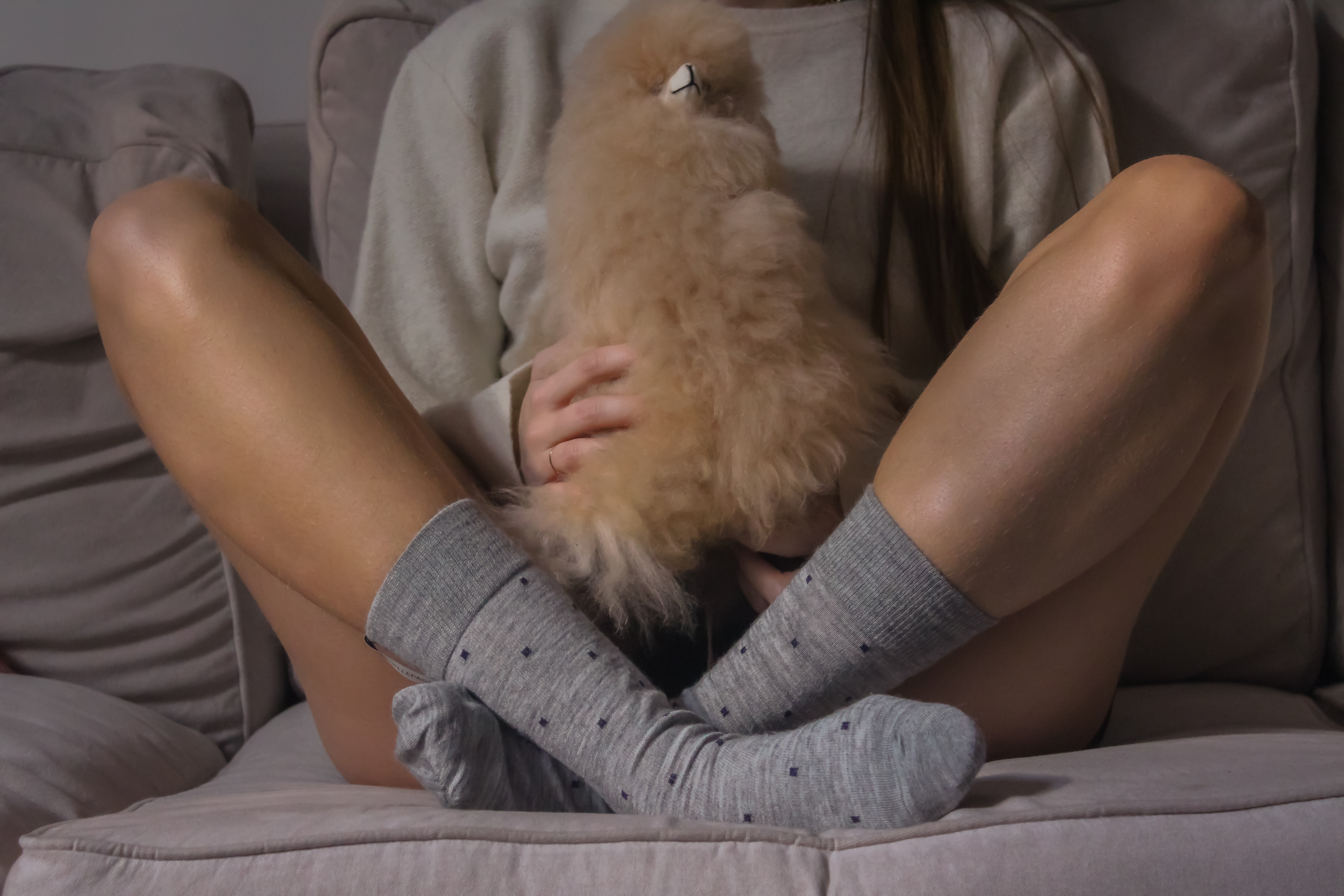 What is a cocooning environment ?

A cocooning environment is a symbol of comfort, well-being, cosiness and relaxation. It is an environment in which one feels good and relaxed. Since the health crisis, confinement and the advent of teleworking, lifestyles have changed. Time spent at home has increased dramatically, which is why this cocooning trend has been adopted. Our home has become our place of work, our place of relaxation and our entire life. In this situation, feeling good at home has become an obligation. People have adopted a cocooning lifestyle, i.e. living in an environment of softness, comfort and well-being. 

How to create a cocooning environment ?

A comfortable outfit in which one feels good, a sober and uncluttered decoration that inspires calm and comfort but also a restful and optimistic state of mind. Cocooning is the search for extreme well-being, relaxation and comfort.

Where does cocooning come from ?

The word cocooning comes from the word cocoon. A cocoon is originally a "silky envelope that the caterpillars of certain lepidopterans spin into a chrysalis". It is a place in which one feels particularly at peace. Being in one's cocoon has become an expression that conveys a feeling of personal well-being in a restricted environment. Cocooning is therefore the fact of feeling so good at home, or in a place, that you can stay there for hours without wanting to leave or go anywhere else. The word was coined in 1987 because researchers noticed that a trend of staying at home for comfort was developing. More and more people are creating a comforting environment that makes them feel good about their home, in order to be satisfied with where they live.

Creating a cocooning environment is very easy to do. Cocooning encompasses several sensations and feelings. Firstly, the feeling of warmth. Being in a cocooning environment means that our body should feel good and therefore not too hot or too cold. When we are wrapped in a duvet, a cosy blanket or a warm blanket, we are in our cocoon and in a cocooning environment.
It is also necessary to develop a state of mind in line with this cocooning context. We need to feel calm, say no to stress and worries, feel good at home, forget about problems, enjoy our family and friends and focus on our personal well-being.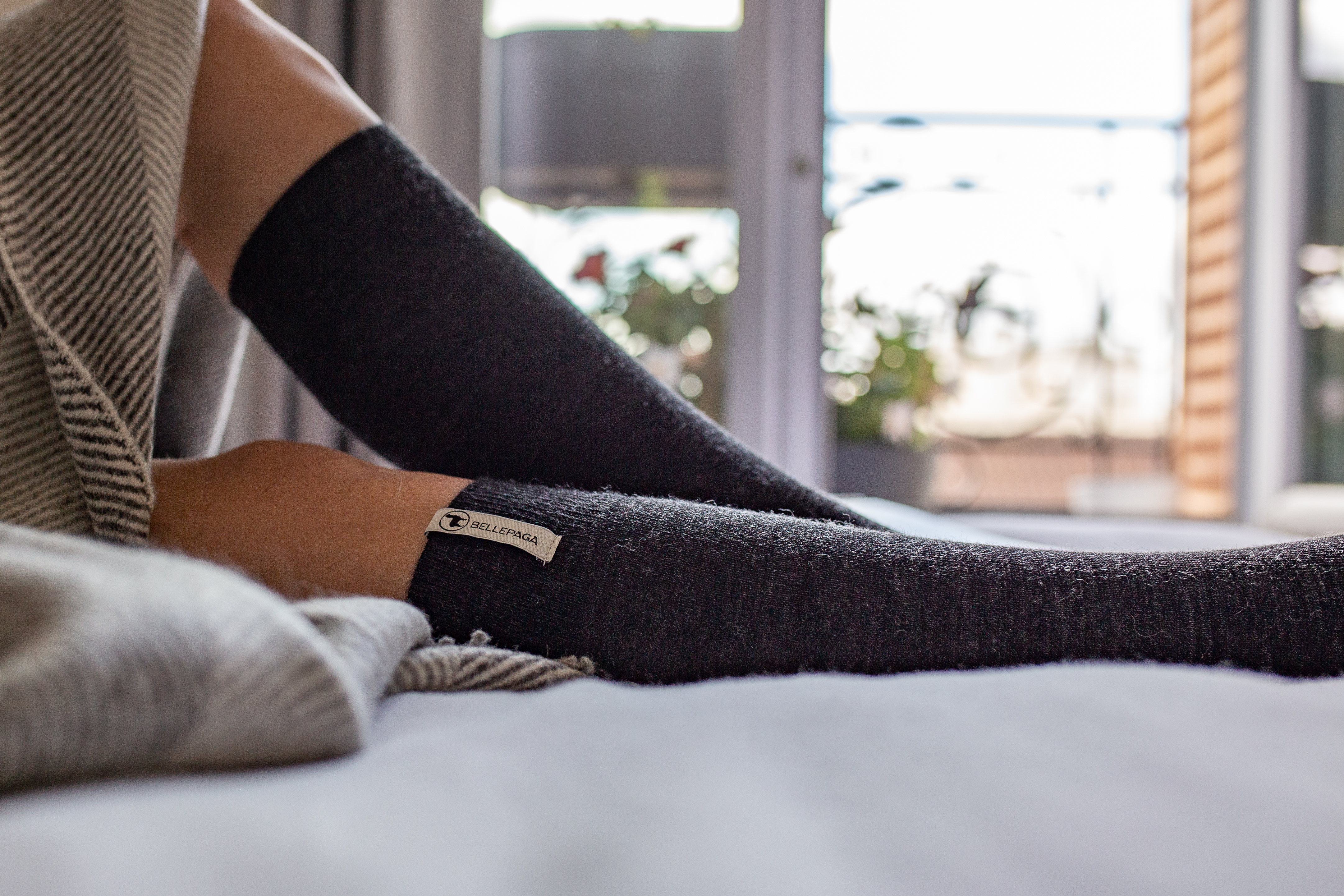 How to care for your alpaca socks ?
Good care of these alpaca socks is essential to keep them as cosy as possible.

You can easily wash your alpaca socks in the washing machine on the wool programme or at 30 degrees with the rest of your clothes. For optimal care you can opt to use a good gentle shampoo for alpaca wool, with the smallest possible amount of detergent.

You should not neglect these care tips because poor care can damage your cocooning alpaca wool socks. You can find different types of natural products on our BellePaga website, which are suitable for all types of delicate wools.

Alpaca wool items are not suitable for the dryer under any circumstances! Place your wool socks on a towel, so that it absorbs the excess water and your item dries faster. Air dry flat to avoid stretching the fibres.

These cocooning socks made of alpaca wool do not pilling with each wash, unlike cashmere or sheep's wool. This means that your socks will stay as good as new for many years.

Finally, BellePaga uses natural dyes derived directly from the animal's wool or from mineral pigments, which are much more resistant than chemical dyes and much more environmentally friendly. Of course, natural colours do not fade over time.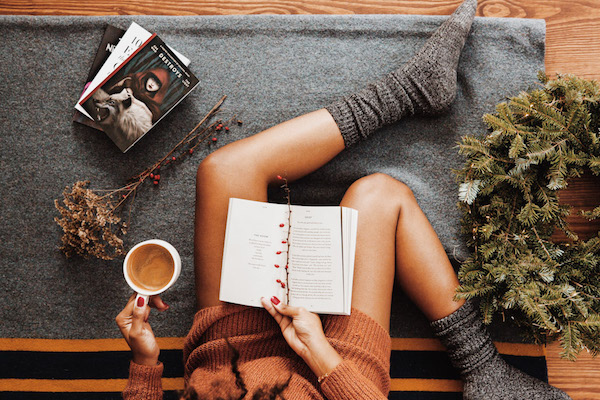 Here are a few anecdotes about alpacas and their wool !
- Alpaca wool was selected by NASA to dress the cosmonauts during the Apollo 11 mission. So we can say that alpacas have been to the moon! Indeed, the exceptional virtues of alpaca wool offering thermoregulation, warmth, comfort and softness were perfect for this trip to an unknown land.

- Alpaca wool is also called "wool of the Gods" because in the past, in the lands of the Inca Empire, alpaca was worth more than gold. The most precious commodity of the empire was alpaca cloth, reserved for the emperor and the nobility.

- It was common in Peru in 500 BC to be buried with one's alpaca. Considered a particularly noble animal, precious and a sign of wealth, but also a sacred animal, some owners were buried with their alpacas.

- The alpaca is a particularly hardy and versatile animal. It can be confronted with drastic temperature variations without any problem thanks to its thermoregulatory wool.

- Alpaca wool is one of the most ecological in the world; their fibre is recyclable and biodegradable, one of the most durable and resistant over time. Alpacas do not pull up the grass when they feed, but cut it. This allows the grass to grow back quickly. It does not damage the pasture because instead of hooves there is a soft pad and a nail.

All these anecdotes prove that alpaca wool is unbeatable and out of the ordinary. Too little known, this wool of the Gods must be valued and put forward.

Do not hesitate any longer and try the fabulous experience of alpaca wool! Comfort and cocooning guaranteed! Try our exceptional women's socks and discover our men's socks, which are just as beautiful and elegant.

Discover all our alpaca wool products in the men's and women's collection.