Alpaca bed socks

Are your feet often cold even when you are at home? At BellePaga, we can easily imagine this scenario: you are at home, it is a cozy evening, you are by the fire, watching your favorite TV-show, wearing your favorite jumper. You are nice and cozy and everything is perfect but your feet. You are always cold on your feet and when you can find warm socks, they are always enormous and not very attractive. We have the solution for you. At BellePaga, we offer socks that are thin, warm, elegant and super soft.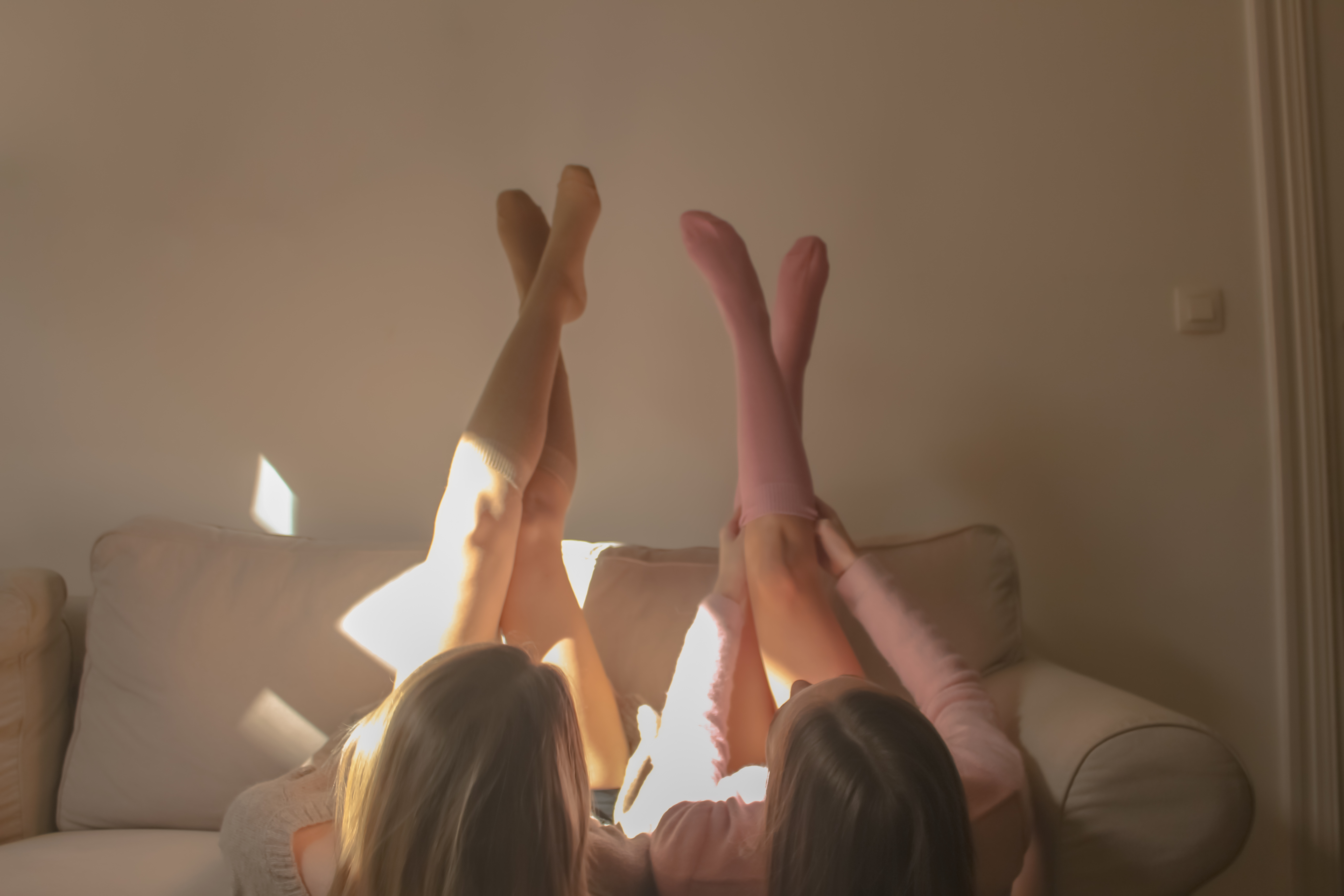 Alpaca socks
So, what is an alpaca bed sock made out of? Alpaca wool!
An alpaca is a very cute animal that lives in Peru in the Andes Mountains. This animal is the cousin of the llama but is very different from him in many ways. It has smaller ears, it is of smaller size and it is a very calm and soft animal that hardly ever spits, only if very annoyed. It lives at very high altitudes (over 4000 meters). There, it is confronted to very high differences of temperatures (sometimes of 40 degrees), even during the same day. This very interesting fact leads to the creation of properties regarding its wool. This first one is that the alpaca fur is thermoregulatory, due to its living conditions. Therefore, his coat will adapt to your body temperature and keep you warm without ever making you too hot. Alpaca wool therefore reduces perspiration and body odors. This property is perfect for you if you want to buy alpaca bed socks, as feet can sometimes produce some moisture. These alpaca bed socks will prevent this from happening. Alpaca wool is a very warm wool, it is seven times warmer than sheep's wool. This will allow your alpaca bed socks to always keep your feet warm. Another property is that alpaca wool is extremely soft. It is often compared to cashmere. It is a wool that never scratches, it keeps your skin nice and soft. Because the wool isn't treated, alpaca wool is hypoallergenic and therefore does not bother even the most sensitive skins. Another property of alpaca wool is that it does not pill. It is four times more resistant than sheep's wool. Finally, alpaca wool is very durable and ecological-friendly. Alpacas have a very low ecological footprint, it only cut the grass it eats, it does not pull it for example. It also does not have hooves and therefore does not squash the grass under its weight. It is also an animal that does not need a lot of care which makes it a very ecological animal.
Therefore, owning an alpaca wool clothing or more precisely, alpaca bed socks, can only benefit your comfort.
So don't hesitate to discover our products!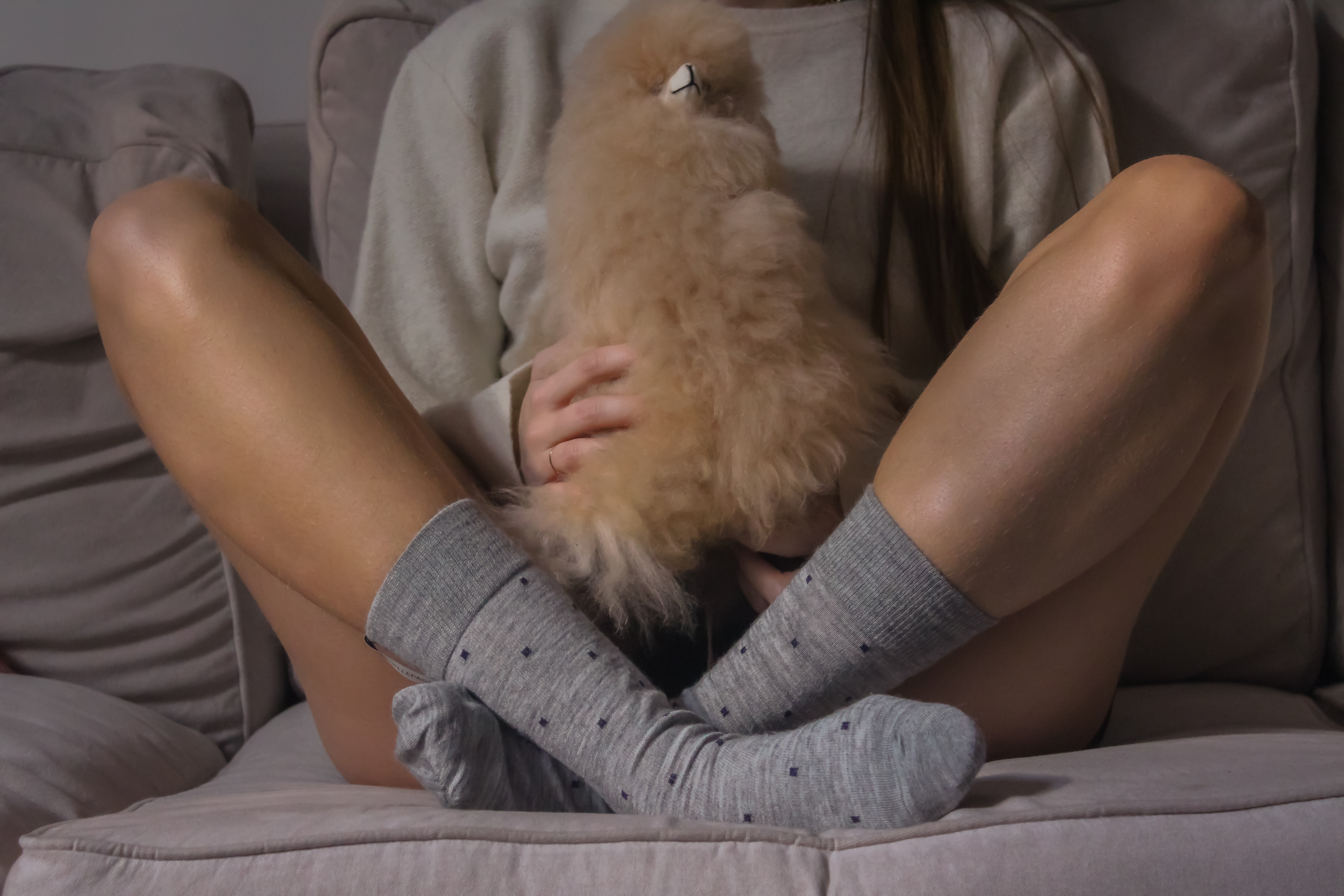 Ladies and mens alpaca socks
So, when should you wear your alpaca bed socks? All the time! Bed socks are described as comfy and warm. These socks are best worn inside the house, for a comfy feeling. They can be used to go to bed, in order to keep your feet warm during the night but also when you wonder around your house, have a rest reading on your couch or while you are working from home to keep you cozy. These socks can also be worn when skiing or hiking because they are so thin, they can be worn underneath thicker coats of clothing. You can wear your alpaca bed socks whenever you feel like it! We promise you they will bring to you all the comfort, warmth and style you are looking for in socks!
Alpaca bed socks are classic socks at BellePaga. Our usual socks can be worn to bed without any issues. You can therefore also wear the alpaca bed socks during the day, with skirt, dress or trousers, with nice boots or a pair of sneakers. It is up to you to create your look, your identity. There are so many different color choices as well as heights and models to choose from that we are convinced you will find the perfect sock that will match your style and your look.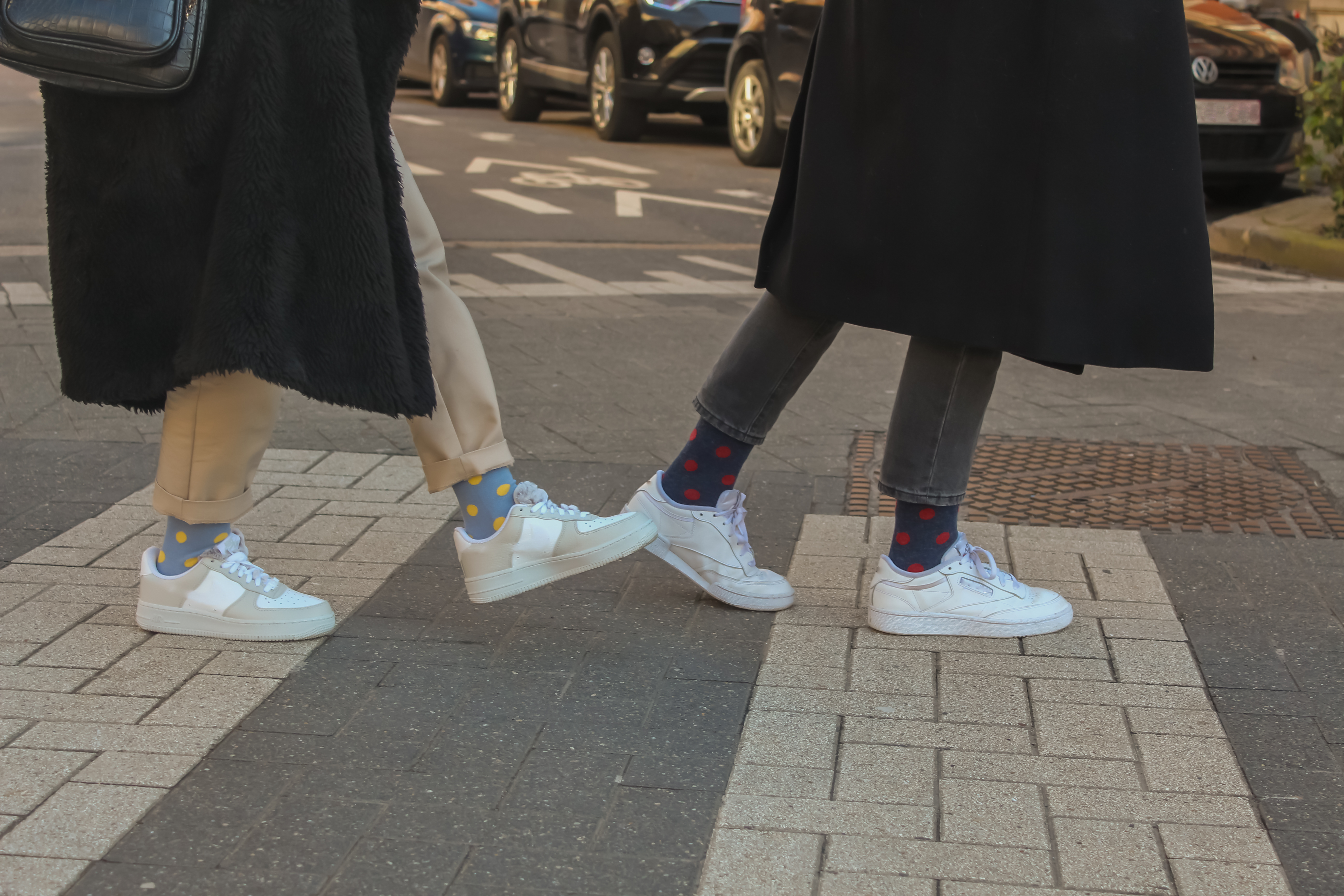 100% alpaca socks
Our socks are also super comfy as they are hand-made. They are produced using a very particular technique that allows the knitting to be more precise and the finishing to be more detailed. This leads to socks having no seam noticeable.

Alpaca bed socks are made from alpaca fiber, but what exactly is alpaca fiber? There are actually two types of alpaca fiber: the classic "Alpaca fiber" obtained from regular shearing of alpacas and the "Baby alpaca fiber" obtained unlike what it might seem, not from a small alpaca but from the first shearing of an alpaca. This fiber is softer and longer than classic Alpaca fiber. It is rarer and more precious and is a symbol of real quality of wool.
At BellePaga, we use mostly Baby Alpaca fiber because we are very concerned about the quality of our products, as well as their properties and virtues. We seek to offer to our customers the highest quality products, because it is at the core value of our brand.

Our alpaca bed socks are produced with the fundamental values of the brand. In addition to being high quality products, our products are also manufactured in Peru, where the alpacas live freely without any constraints. Animal care is essential to us and we strongly believe that taking care of the animal the way we do also allows us to obtain a higher quality wool. The alpaca products are hand made in Peru by craftsmen that use their ancestral know how.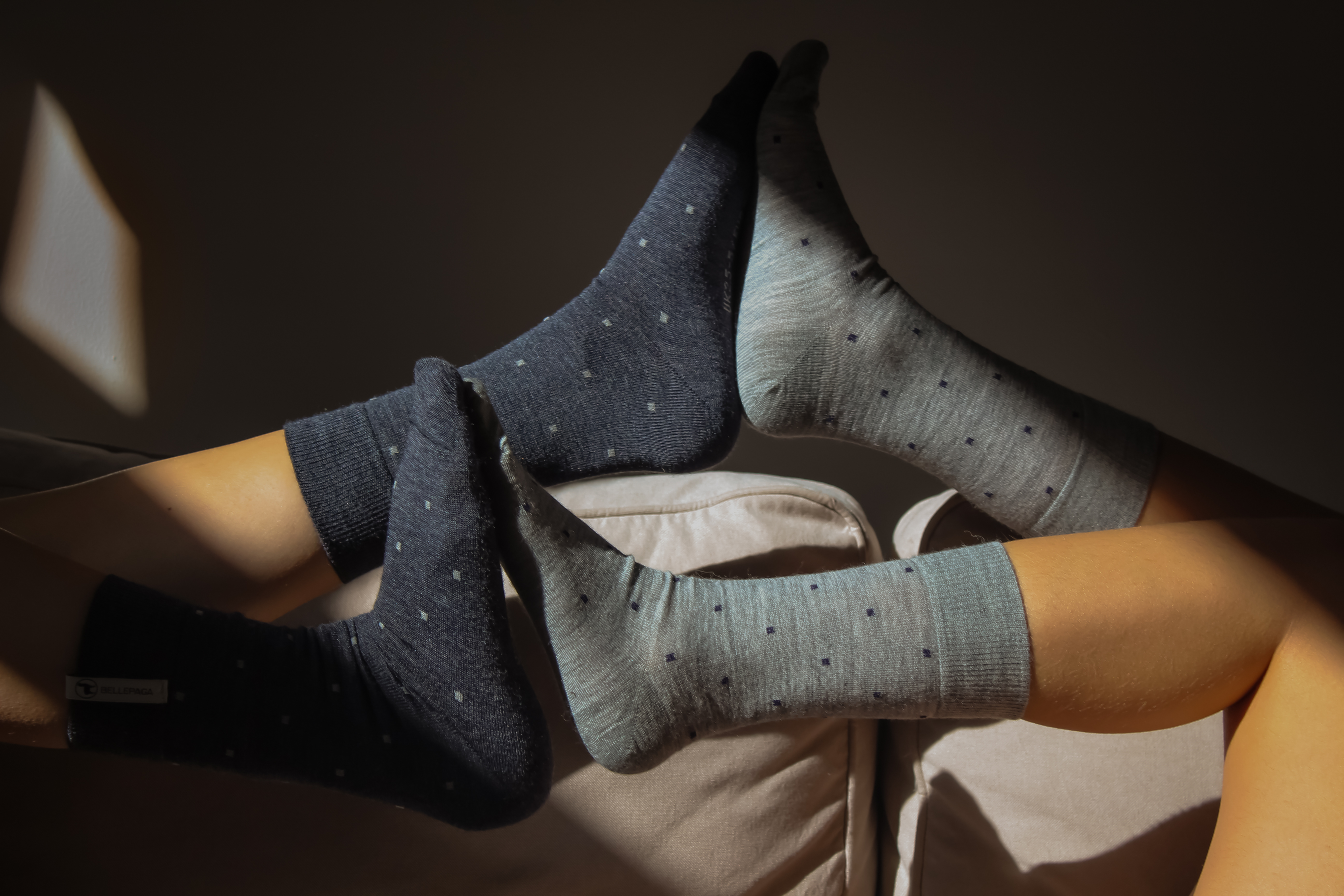 Cleaning of the socks
So how should you take care of your socks? You can either choose to wash them by hand or if you choose to clean them through a washing machine, you can clean them through a wool program or at 30 degrees maximum. This will allow you to notice that alpaca products do not pill and can therefore be kept from years.
Because BellePaga uses natural coloring from the direct wool of the animal or from mineral pigments, this makes every coloring way more resistant than regular chemical coloring. Therefore, the colors do not change with each wash. This is also a way more ecological friendly coloring method.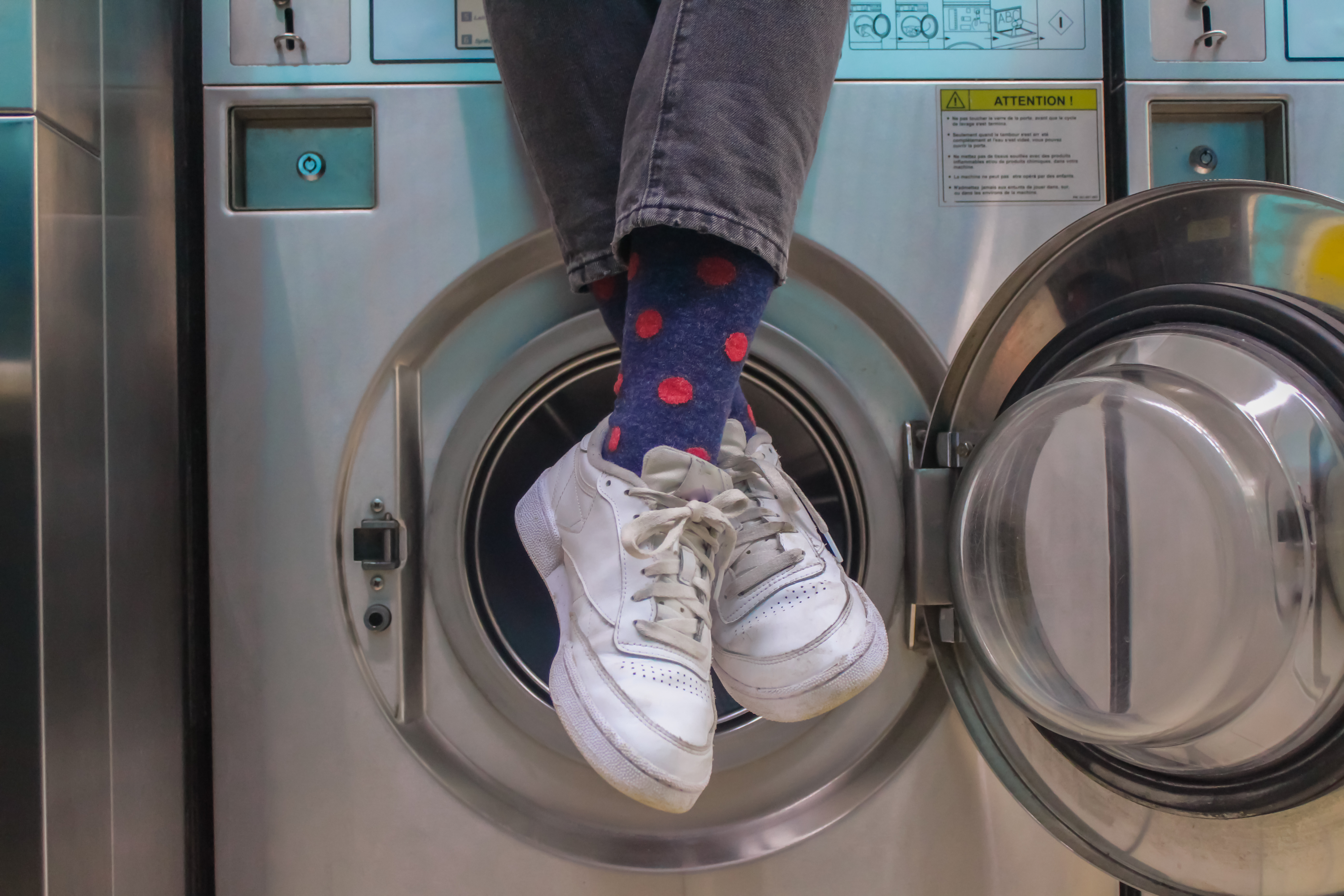 BellePaga alpaca socks
Other than alpaca bed socks, at BellePaga we have many other items that will interest you. Clothing wise, we offer different types of jumpers (V necks, round necks, high necks), cardigans, ponchos, capes, scarves (both chunky of thin) as well as beanies, gloves and headbands.
In addition to clothing, we also offer decoration items such as cushions, cuddly toys that look like alpacas, plaids and quilts.
Each item is available in different colors and sizes in order to please everyone. Because our products are simple yet stylish, they can adapt to all kinds of styles and all kinds of events. It is up to you to choose how you wear them and how you choose to accessorize them to fit your esthetic!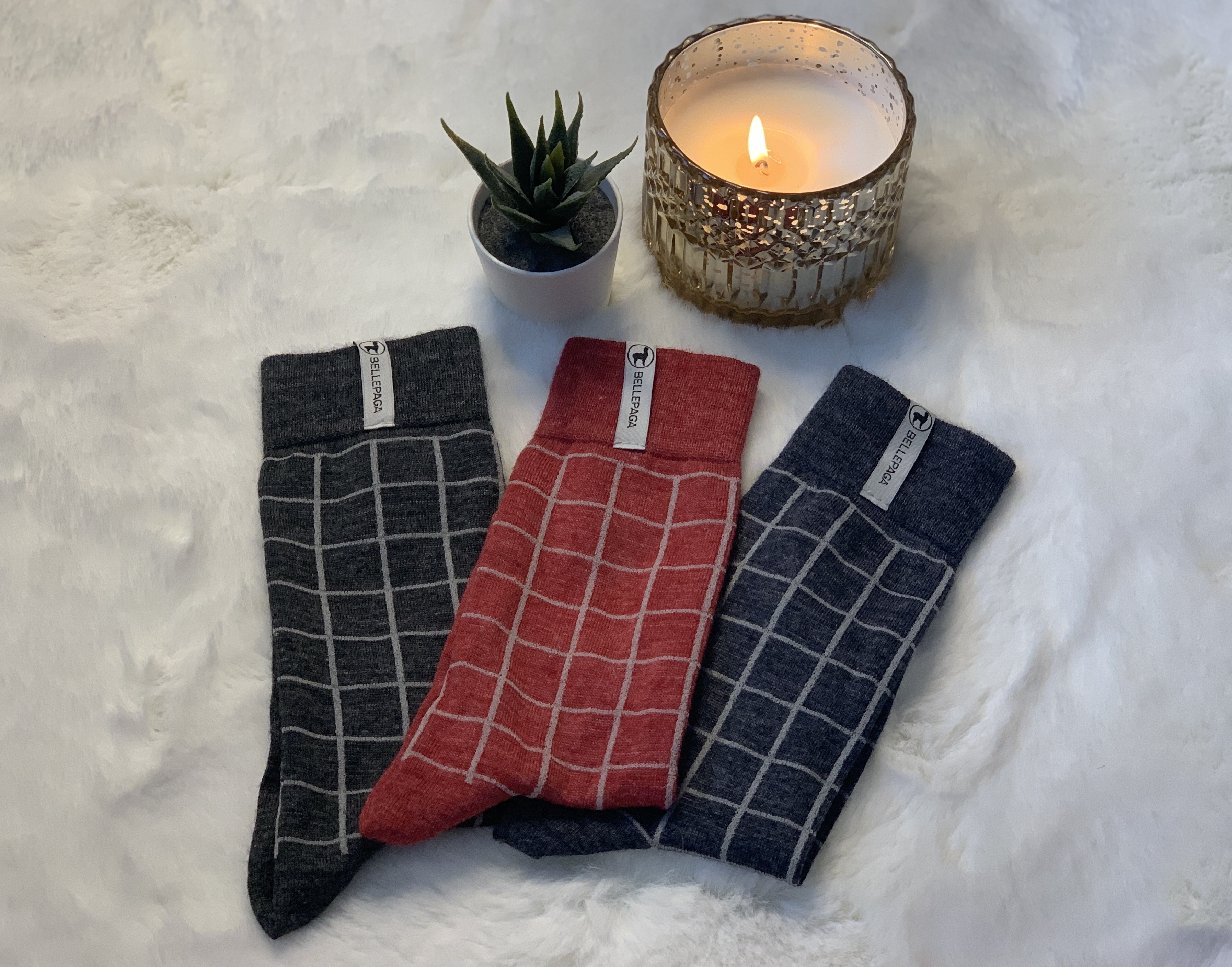 Conclusion
At BellePaga, our alpaca bed socks are socks that can be used all the time and during many different occasions. They are simple yet stylish. They are made from a high-quality wool and carry with them all the different properties alpaca wool has: warm, comfy, soft, thermoregulatory, hypoallergenic, durable and ecological.
So why wouldn't you choose to buy our alpaca bed socks?