Women's cocooning socks

Are you a fan of comfort and well-being? Are you looking for
cocooning socks for women
? Come and discover BellePaga's cocooning socks for women, as cosy as natural, which will bring you comfort, warmth, thermoregulation and extreme softness.
Finding a pair of
cocooning socks
, in which we feel perfectly comfortable, is not an easy task. Feet are a particularly sensitive area of the body, which needs to be protected. BellePaga has the solution! We offer cocooning socks with all the necessary qualities. Simple and elegant design, natural thermoregulatory properties, high quality fibre, insulating and warm, comfortable and anti-perspiration, resistant and easy to care for: these are our cocooning socks for women!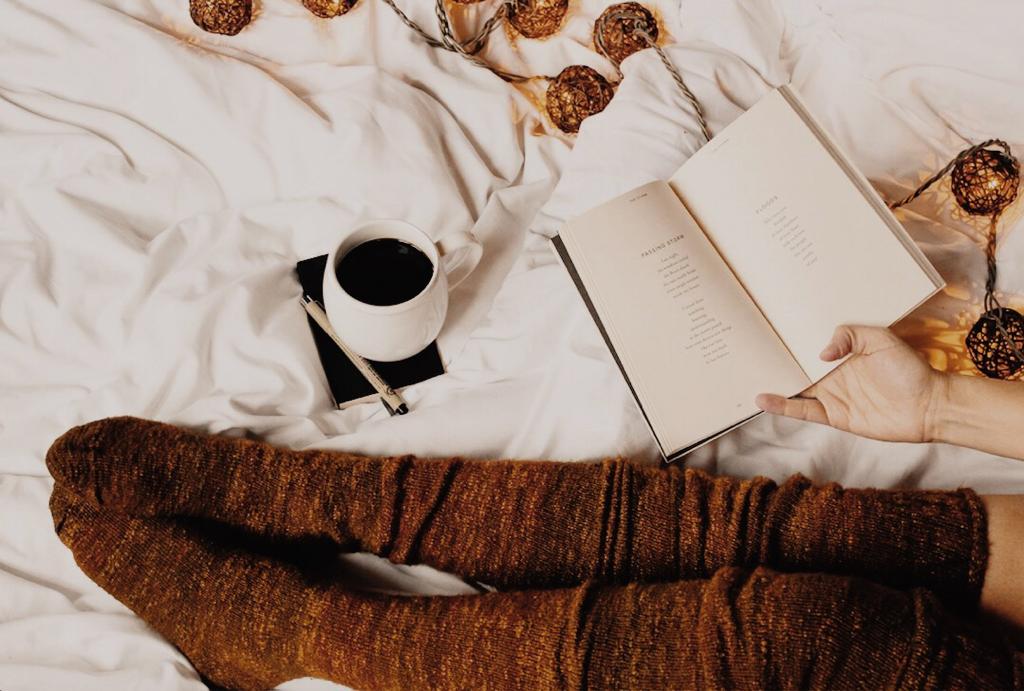 Cocooning


Cocooning stands for comfort, well-being, cosiness and relaxation. It is an atmosphere that makes you feel good and relaxed.
Since the arrival of the health crisis, the majority of the population has been confined, has been teleworking and has had to change their lifestyle. The time spent at home has increased significantly. This is why the cocooning trend has exploded. Indeed, our home has become our place of work, relaxation and whole life. In this situation, feeling good at home has become an obligation.

Cocooning is a kind of lifestyle, where an environment of softness, comfort and well-being is created. In order to create a cocooning environment, you need comfortable clothes in which you feel good, a sober and uncluttered decoration that inspires calm and comfort, but also a relaxed and optimistic state of mind. Cocooning is the search for extreme well-being, relaxation and comfort.

The word cocooning comes from the word cocoon. Indeed, a cocoon is initially a "silky envelope that the caterpillars of certain lepidopterans spin to transform into a chrysalis". More generally, it is a place in which one feels particularly comfortable. To be in one's cocoon has become an expression that transcribes a feeling of personal well-being in a restricted environment. Cocooning is therefore the fact of feeling so good at home, or in a place, that you can stay there for hours without wanting to leave or go somewhere else. The word was coined in 1987 because researchers noticed that a trend of staying at home for comfort was developing. More and more people are creating a comforting environment that makes them feel good about their home, so that they are satisfied with where they live.

Being cocooned is easily accessible to everyone. Cocooning encompasses several sensations and feelings. Firstly, the feeling of warmth. Being in a cocooning environment means that our body should feel good and therefore not be too hot or too cold. When we are wrapped in a duvet, a cosy blanket or a warm blanket, we are in our cocoon and in a cocooning environment.
It is also necessary to develop a state of mind in line with this cocooning context. We need to feel calm, say no to stress and worries, feel at home, put aside our problems, enjoy our family and friends and focus on our personal well-being.

Here is an example of a perfectly cocooning situation:

A closed space (living room, bedroom), where you are not cold and where you feel good, with a plaid, a duvet or a cozy blanket, your favorite drink (a hot chocolate, a tea, an organic juice...), a subdued and soothing light, in front of a movie or your series of the moment or simply music! This environment will make you feel good and will systematically act on your state of mind.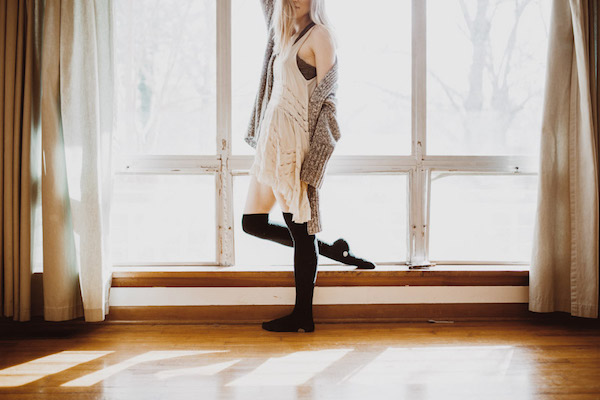 The virtues of alpaca wool socks


To be in a cocooning environment, the right outfit is essential, especially cocooning socks for women.
Alpaca wool socks are a symbol of cocooning. Indeed, alpaca wool is known for its insulating, warm and thermoregulating qualities. This fibre adapts to temperature variations in order to keep the foot at the ideal temperature. Alpaca socks are probably the only women's socks that can be categorized as cocooning, without being thick. They are still thin with an elegant, sober and uncluttered design. They can be worn daily in any shoe as well as being used as socks to keep warm at home in a cocooning environment.
These women's socks are specially designed to provide a unique feeling of comfort and softness. This alpaca wool does not sting and is pleasant to wear next to the skin. Its hypoallergenic qualities make it suitable for the most sensitive skin. Indeed, these are very natural women's socks, which do not contain any allergenic substances that could cause reactions in the most sensitive people.

These socks are therefore very suitable for creating a cocooning feeling as they keep your feet warm while offering a finesse and elegance to your look.
The Alpaca women's socks also allow your feet to breathe and greatly reduce perspiration and odour thanks to its thermoregulating fibre. The bamboo in these women's cocoon socks is absorbent and soft.
Thanks to this, your feet will breathe and enjoy ideal comfort throughout the day. Bamboo is also a fibre that provides natural protection against bacteria and reduces odour formation.
To keep a pair of women's socks cocooning, comfort is the priority. In order to achieve this, the BellePaga socks we offer are hand-knitted. This technique is rare and allows for much more precision in the finishing than a traditional machine with re-knitting. This guarantees that no seam will be noticeable.

The feeling will be direct and especially as the hours go by. They will give you exceptional comfort, you will not be able to do without them!
Thanks to our wide range of colours, patterns and lengths, they will match perfectly with all your clothes and shoes.
They are available in 3 lengths (short, mid-calf, and long), and in over 10 stylish colours chosen for you.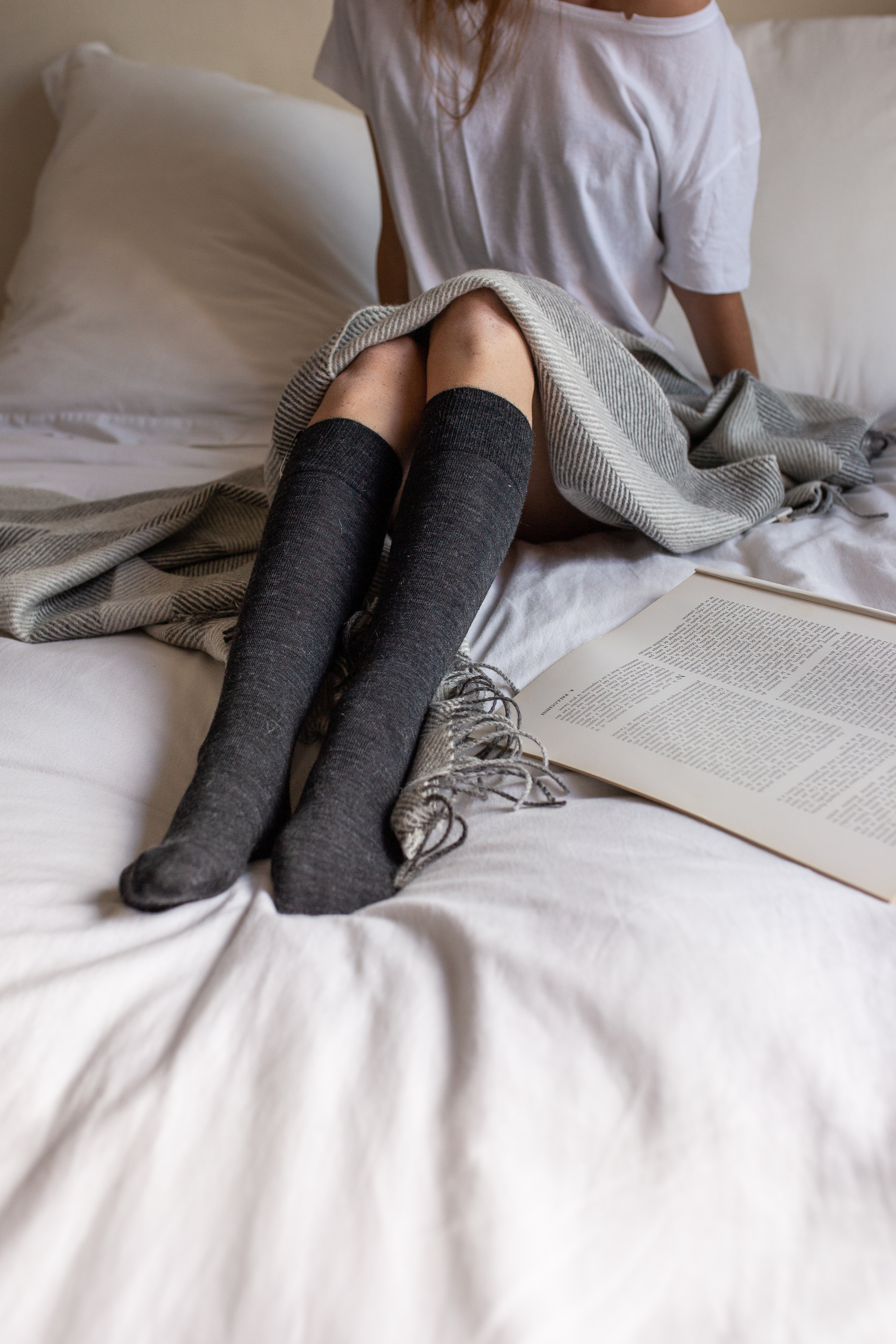 Care of socks
These cocooning socks for women are long-lasting and very easy to care for. The strength of the alpaca fibre is exceptional, it is 4 times stronger than sheep's wool and therefore very resistant to wear. You will keep these socks in their original state for many years.
Regarding the care of these socks, it is true that Alpaca wool, not being known to everyone yet, can be a bit mysterious. You can easily wash them in the washing machine on the wool programme or at 30 degrees with the rest of your clothes. For optimal care you can opt to use a good gentle shampoo for alpaca wool, with the smallest possible amount of detergent.
These care tips should not be neglected, as poor care can damage your alpaca wool socks. You can find different types of natural products on our BellePaga website, which are suitable for all types of delicate wools.
Alpaca wool items cannot be put in the dryer under any circumstances! Place your wool socks on a towel, so that it absorbs the excess water and your item dries faster. Air dry flat to avoid stretching the fibres.
These cocooning socks for women made of alpaca wool do not pilling with each wash, unlike cashmere or sheep's wool. This means that your socks will stay like new for many years.
Finally, BellePaga uses natural dyes derived directly from the animal's wool or from mineral pigments, which are much more resistant than chemical dyes and much more environmentally friendly. Of course, natural colours do not fade over time.
Don't hesitate to try the fabulous experience of alpaca wool! Comfort and comfort are guaranteed!
Try our exceptional women's socks and discover our men's socks, which are just as beautiful and elegant.
Discover all our alpaca wool products in the men's and women's collection.