Anti-sweat sock for men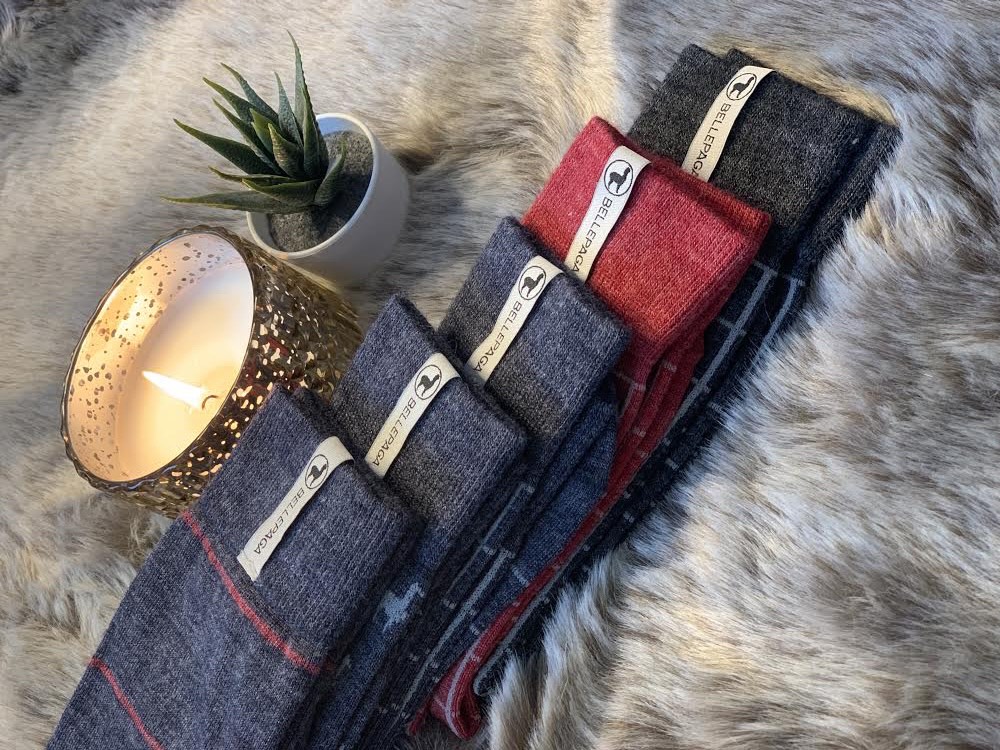 Are you looking for a pair of socks that are soft, comfortable, thin but warm but don't make your feet sweat? Then turn to THE softest, warmest, most comfortable, lightest and most thermo-regulating pair of socks of all!
The alpaca fibre sock. These anti-perspirant socks for men allow you to protect your feet in all circumstances, they will limit and absorb perspiration to limit odours. All our socks are made of "Baby Alpaca" fibre and bamboo fibre, a fibre qualified as an exception like alpaca. They are suitable for all types of activity, whether physical or simply to be in cocooning mode at home. Treat yourself to quality socks! 


Anti-sweat socks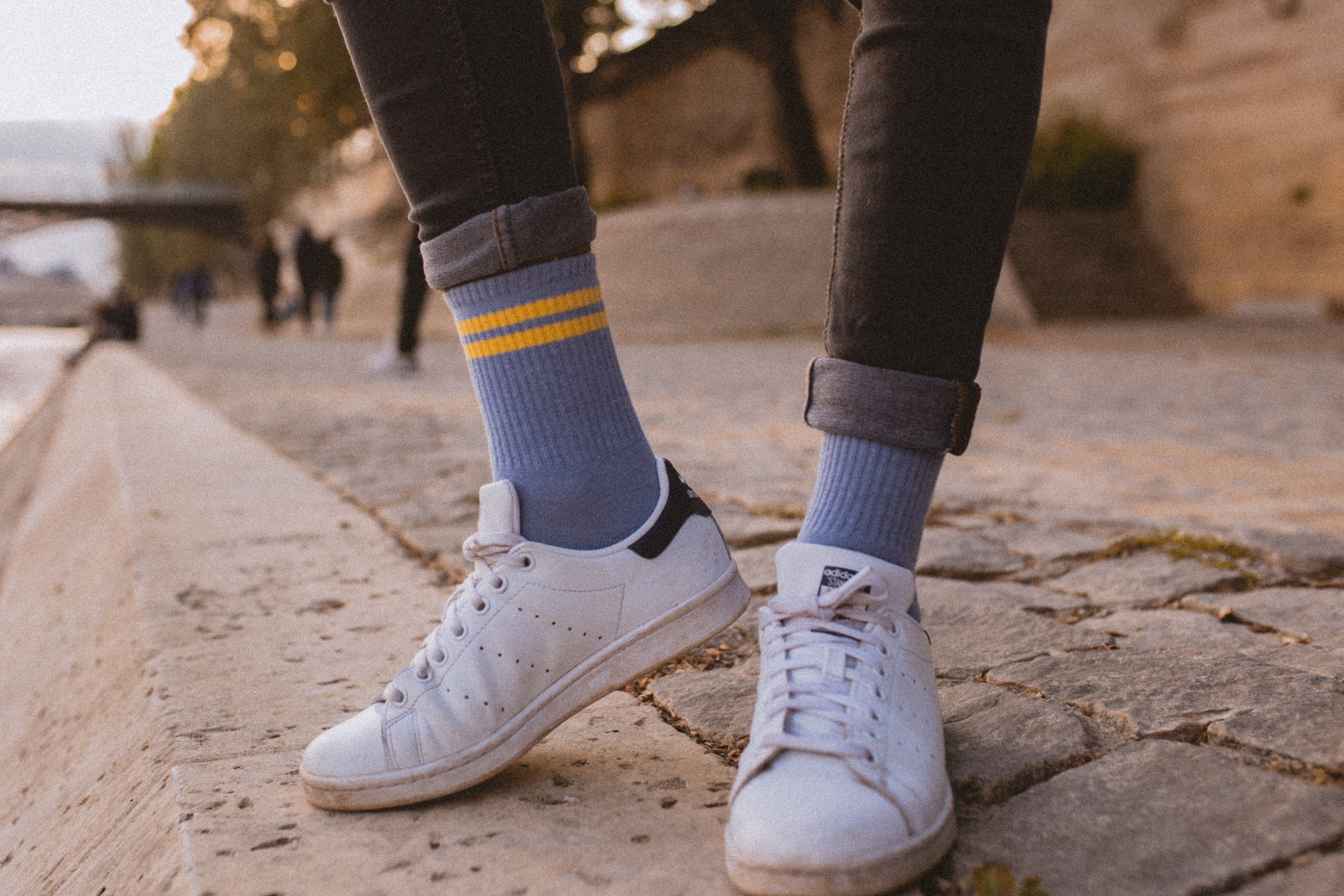 Why do men's feet sweat? You may have noticed, but no one can escape sweaty feet in winter or summer. Whether it's men or women really. In fact, it is our feet that suffer the most, as we use them every day, walking, moving around to lose a few calories, exercising, etc. This is actually caused by the action of the sweat glands under the feet. It is normal for humans to sweat, and in fact it is a necessary part of our body's normal functioning. Sweating helps to regulate our body temperature at 37 degrees. However, we may also encounter unpleasant odours, which many people think are related to sweating, but in fact the odours do not come from the sweat itself, they are usually caused by bacteria on the surface of the skin. These bacteria consume sweat and produce chemical compounds, which are the result of the unpleasant odour that people can perceive when they sweat. We have also noticed that some people suffer more from sweaty feet than others. These people suffer from plantar hyperhidrosis caused by excessive sweating of the feet. This condition affects many people. Yes, it is perfectly normal for us humans to sweat, but some people suffer more than others. Unpleasant odours, fungus, eczema, frostbite and premature deterioration of shoes are some of the very unpleasant problems of plantar hyperhidrosis. Causes and factors of foot perspiration? The cause of plantar hyperhidrosis is not yet clear. According to current scientific data, it seems that mental and thermal stimulation is linked to excessive sweating of the feet. Although the exact cause is not yet known, certain conditions and factors are known to cause sweaty feet such as

-Intense physical exercise.

-Wearing shoes that are completely sealed, the feet cannot breathe.

-Poor foot hygiene.

Some tips to prevent sweaty feet:

-Wash your feet regularly, once or several times a day if necessary, and then wash your feet thoroughly, especially the space between your fingers.

-Change your socks or stockings regularly, once or several times a day if necessary

-Avoid using nylon socks or stockings, but choose other materials, such as lycra, spandex, polyester and polypropylene.

-Prefer shoes that do not contain waterproof materials. -Use absorbent soles, which can be removed for regular cleaning.

-Choose natural, not synthetic, materials.


With BellePaga all your problems are solved, because we offer you socks made of alpaca fibre, to fight against the perspiration of your feet. Our alpaca fibre socks give you an unparalleled experience! This alpaca fibre keeps your feet warm and dry by reducing perspiration and odour.


Bamboo anti-perspiration socks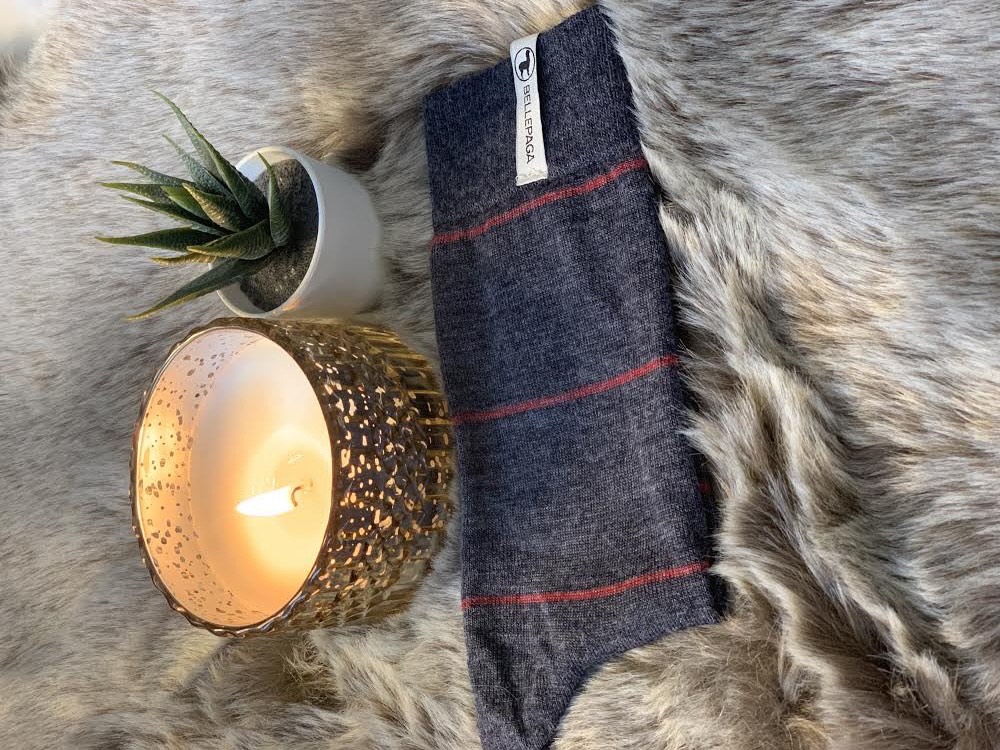 For men who have problems with sweaty feet, the solution is to choose natural pairs of socks rather than synthetic ones, but why?

One of the main problems with synthetic fibres is that they do not absorb moisture. Socks made from alpaca and bamboo fibres, on the other hand, absorb moisture and therefore prevent your feet from sweating and help to wick away odours as they allow your skin to breathe and keep your feet at a constant temperature, thus avoiding the sensation of cold feet. BellePaga socks have many benefits like those mentioned below. Some of our socks are combined with two excellent natural fibres, Baby Alpaca wool and Bamboo fibre.

What are the benefits of bamboo?

Bamboo has excellent performance and properties. Its fibre is light, strong and grows very quickly. Bamboo fibre has 5 times the absorbency of cotton and allows the skin to breathe and absorb excess water. Other benefits of bamboo fibre fabrics for the skin are hypoallergenic and antibacterial. It also has breathable and anti-perspirant properties. It is these qualities that make it a soft and comfortable material.


Anti-odour socks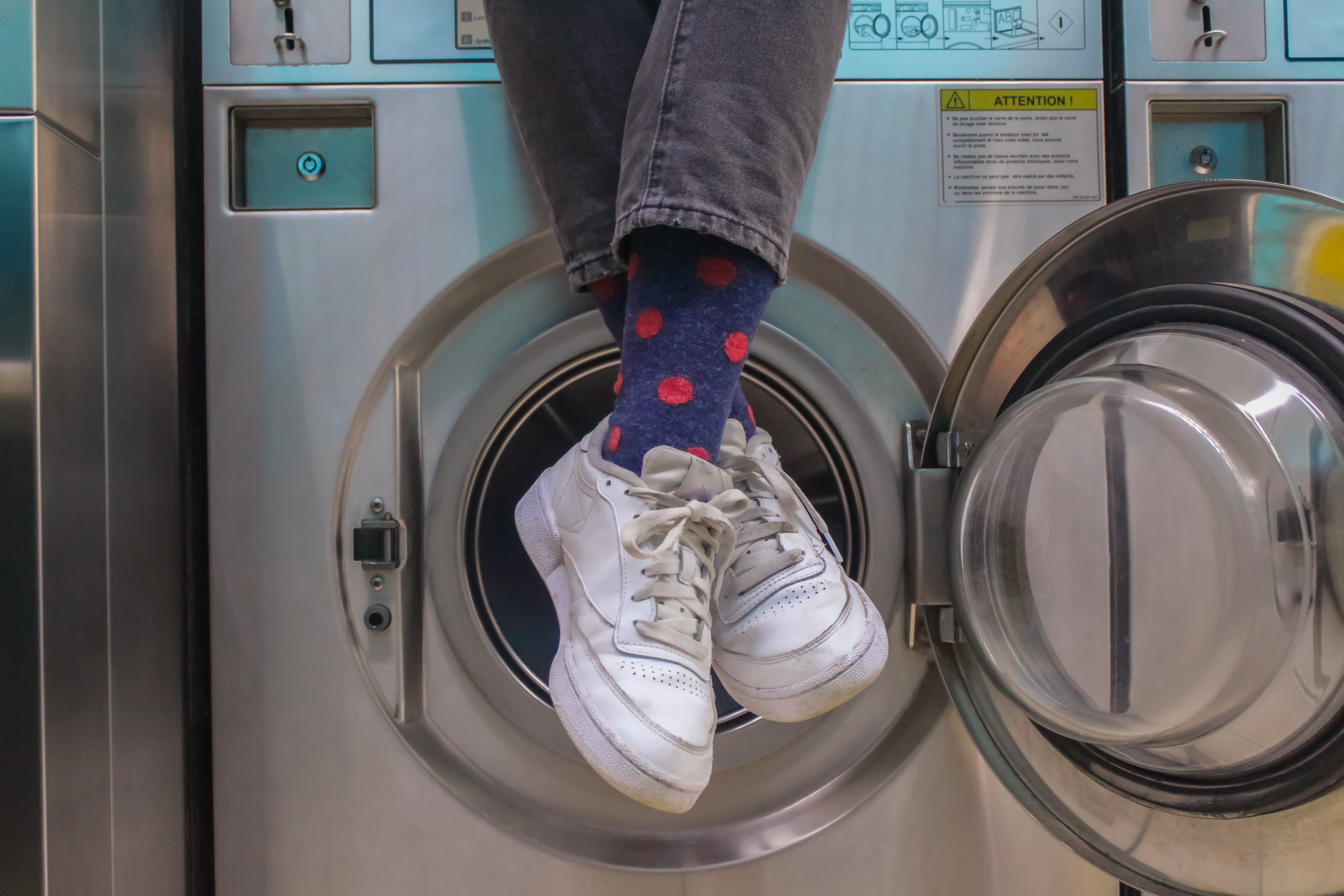 You can find the products you need in our
antiperspirant socks
. When we play sports, we tend to sweat and our socks have adapted to this problem. In addition to being locally produced, they also have a thermoregulatory function, i.e. antiperspirant and allow your skin to breathe. Moreover, they are hypoallergenic and respect the most sensitive skin. When we do sports like hiking or skiing, our feet suffer a lot and are sensitive to rubbing, blisters and blisters, especially after a long day of walking. Then the odours that have accumulated throughout the day appear. The
alpaca fibre sock
prevents odours by reducing the growth of bacteria, absorbs and wicks away perspiration and lets your feet breathe! Goodbye odours with our socks.
3 tips
to stop your feet sweating:
1. choose high quality shoes
If you tend to sweat, you should choose high-quality shoes.
2.alum stone
Alum stone can be an effective alternative to antiperspirant for feet. It is very easy to use and is very effective in preventing the spread of bad odours, reducing perspiration and preventing fermentation, without risk to your skin and without damaging it. Use this stone on a clean skin, you will discover its benefits. You will no longer have any odours after trying this stone.
3. Natural fibre socks
When you tend to sweat, you should avoid using certain substances, such as synthetic substances that promote sweating. It is better to choose breathable socks made of baby alpaca fibre and bamboo fibre. Both of these excellent fibres are natural, environmentally friendly and kind to your skin.
We are a
Belgian brand
, BellePaga is a recent brand, created
4 years ago
, by two young Belgian friends, we decided to launch together our brand of natural clothing and accessories, made of Alpaca wool. It all started on the other side of the world, in Bolivia, where Arnaud, co-founder of BellePaga, grew up. It was during his numerous trips to the "Altiplano" that he learned to respect the environment and to look after the animals' well-being. Surrounded by splendid landscapes, a welcoming and benevolent people, Arnaud is particularly interested in the Bolivian king animal: the Alpaca. What is the alpaca? This intriguing, elegant-looking animal is the llama's cousin and lives on the high plateaus of the Andes in South America. It produces a fine, silky wool with exceptional virtues.
Indeed, BellePaga advocates a warm and soft experience through their products. The idea of creating BellePaga arose from
3 observations
.
The first observation was to respond to the frustration of being cold, the only solutions to which were synthetic items that do not allow the skin to breathe, or sheep's wool that is heavy, scratchy and pilling. That's why they turned to alpaca wool.
The second observation is an awareness of the clothing sector, which is the second most polluting sector on our planet, and the problem of "
fast fashion
". Indeed, most of the items are petroleum-based, consume a lot of energy, are of poor quality and are destined to be thrown away after only a few uses. In the meantime, each time they are washed, thousands of plastic microfibres are released, polluting the oceans. In addition, these items are full of endocrine disruptors and are harmful to our health. We are not respecting our bodies or our ecosystem.
The third finding concerns the conditions of most workers in this sector. They are just intolerable. That is why we work with respect for our workers and their fair compensation.
F
ind our entire collection
of warm socks right
here
! Don't wait any longer to adopt our warm and extremely comfortable socks!