Winter socks for women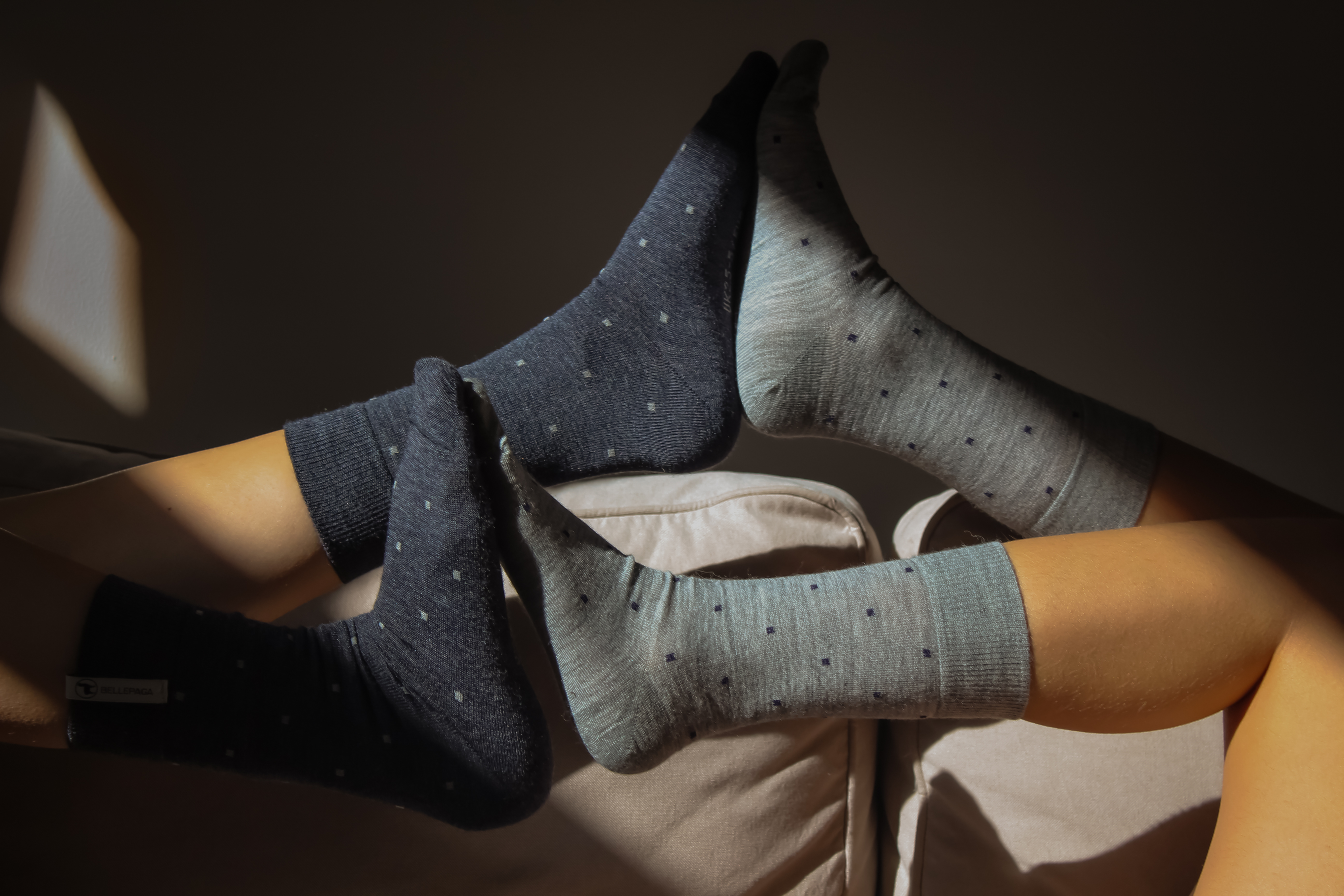 If you are looking for a new pair of winter socks, if you are looking for comfort, softness, durability, high quality and warmth then look for socks made of natural Alpaca fibre. Our socks are knitted with the most prestigious fibre called "Baby Alpaca", which is actually the fibre of the adult animal. You will have different models of socks designed to please everyone! In different colours and patterns. With our socks you will have the pleasant sensation of touching the fibre as if you had sheared it yourself from the alpaca.

Our winter socks are incredibly soft. You will also contribute to our respect for the environment by deciding to choose these pairs of socks. Indeed we are an eco-responsible brand and we work in the respect of the environment and the respect of the animal. Our fibre comes from the annual shearing of our alpacas, the alpacas live in their natural habitat.


 Durable socks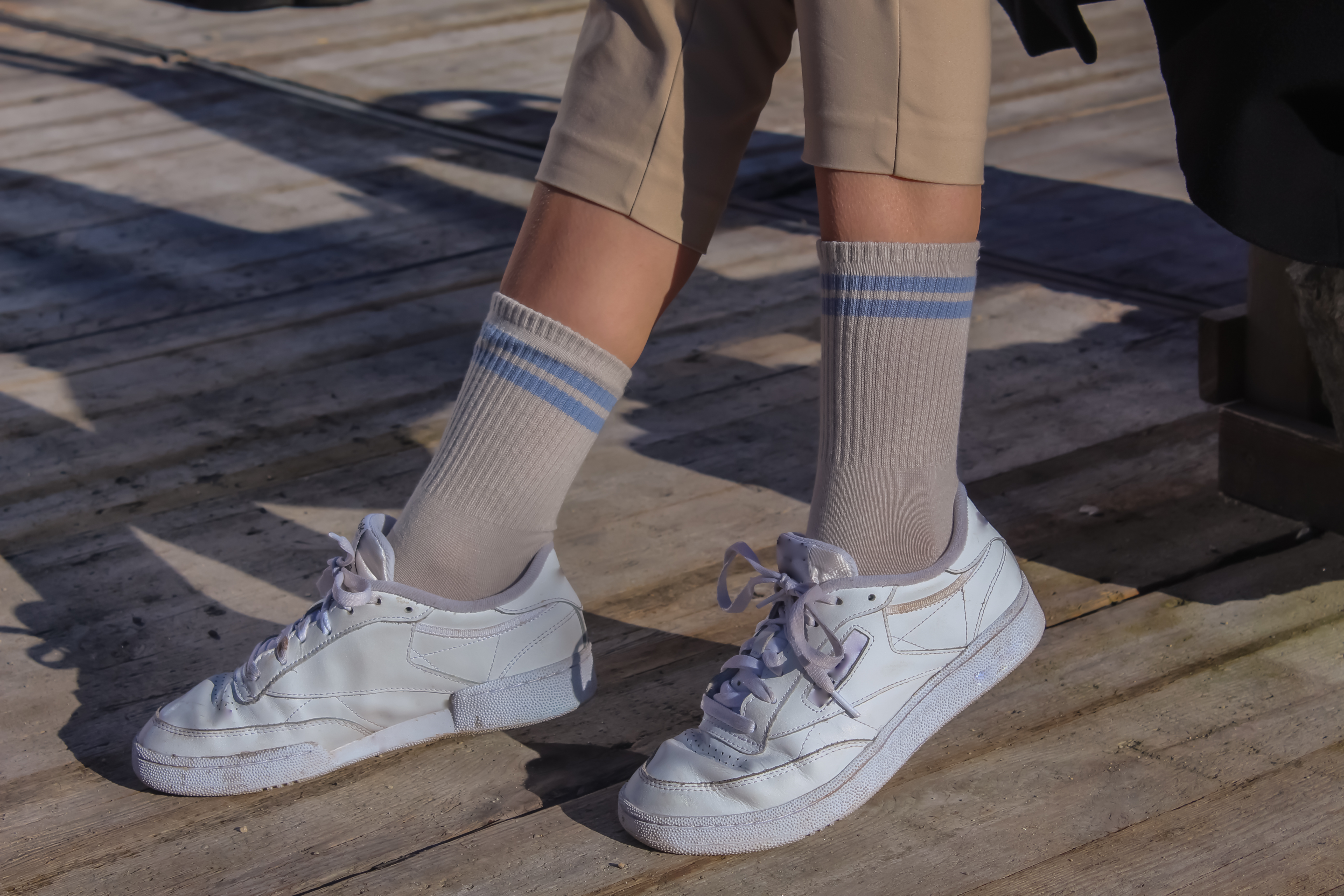 Our selection of ethical and sustainable socks are here to accompany your warm winter day and evening. Thanks to the alpaca fibre and its many powers to comfort your toes and keep them at a constant temperature, thanks to the thermal powers of alpaca wool, because since alpacas live in their natural habitat, in the high plateaus of the Andes, with this altitude alpacas are used to arid conditions as temperatures can vary between -25° and +30°! The alpaca is therefore able to adapt to various climatic conditions thanks to its wool which keeps it warm and allows it to breathe without getting wet. Because the strength of alpaca fibre is 4 times greater than that of sheep's wool, it lasts longer. Over the next few years, you can keep your men's socks in their original condition.

Even for sensitive skin, no problem! Alpaca fibre is officially classified as 22 natural colours, so there is no need to add many chemicals and products that are harmful to us or the environment.

It fully respects the skin of all the people who wear it. Therefore, the fibre is natural, very resistant, thermoregulatory and hypoallergenic. This kind of wool used for the warmest socks is very rare and is called "the wool of the gods" because it was used by the emperor during the Inca period. Now you can discover for yourself its exceptional softness and unmatched quality. Most importantly, wool wicks away water, so it is ideal for preventing sweat and foot odour that usually occurs throughout the day.
Warm winter socks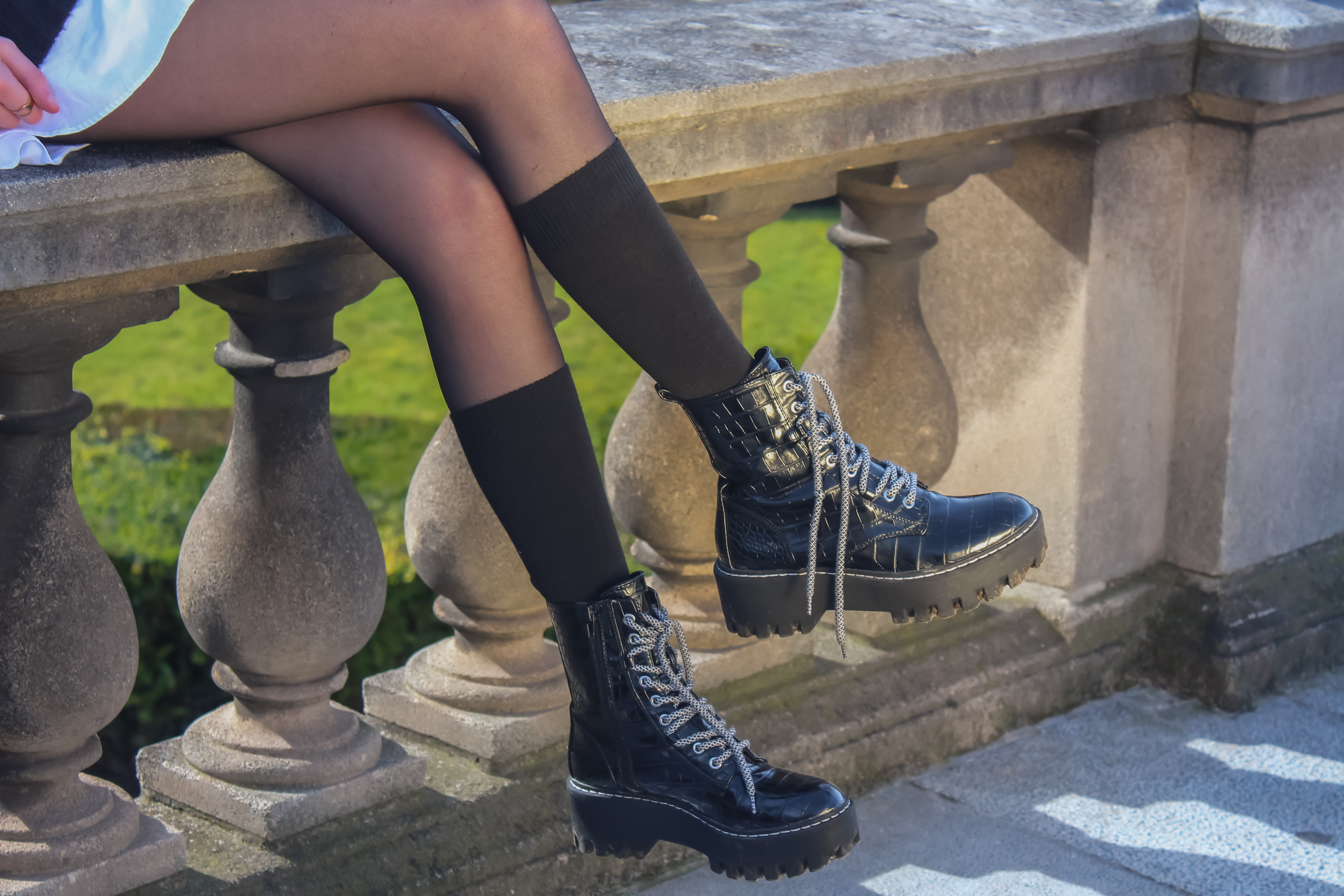 BellePaga women's winter socks are made of temperature regulating fibres, which allow your feet to breathe and reduce perspiration and odour. In addition, the BellePaga product range also includes bamboo fibre, which is known for its absorbent properties and softness. The synthetic material is free of moisture. Your feet can breathe again, and thank you for your comfort throughout the day. Bamboo also offers natural protection against bacteria, making them more hygienic than ordinary socks. These Baby Alpaca fibre high socks for men are specially designed to give you a unique feeling of comfort and softness. In fact, alpaca fibre is the only fibre that stays soft and does not itch.

It is a soft wool that can be worn next to the skin. Men's high socks are soft, delicate and stylish. BellePaga offers you high quality products that can keep your feet warm in all situations. Due to the wide range of colours and patterns, our men's socks will match perfectly with clothes of various styles and colours. Men who want to wear comfortable socks will be delighted with BellePaga. The socks are hand-sewn, so there are no obvious seams. They guarantee ultimate comfort!
Socks maintenance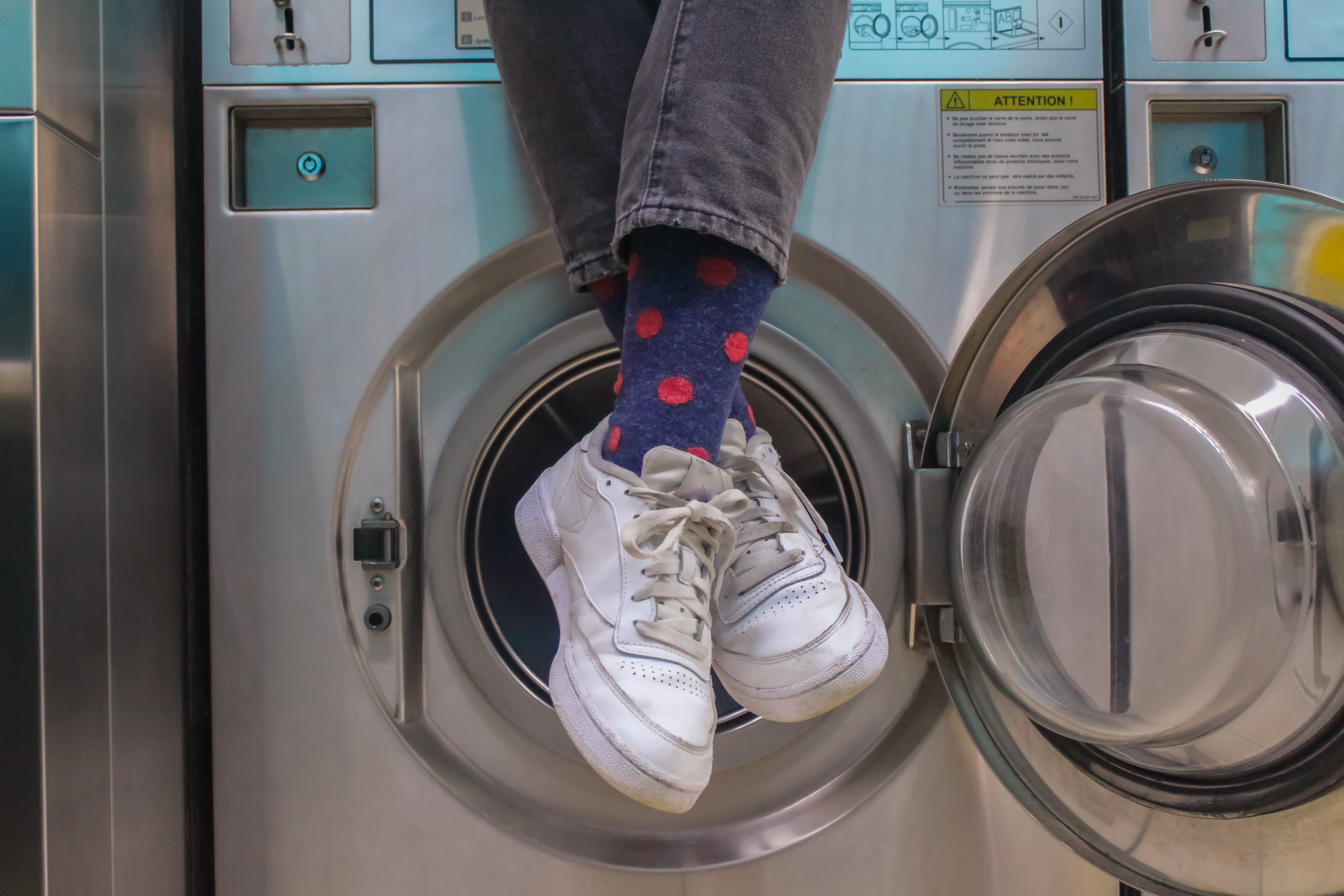 Care of the socks is very easy. Simply use the wool programme to wash in the washing machine or wash with the rest of the clothes at 30 degrees. Compared to sheep's wool, alpaca wool is hardly washed at all. Finally,
BellePaga uses natural shades
, which are more resistant and environmentally friendly than chemical shades. We guarantee that the natural colour will not change with washing.
3 rules
to remember when caring for your socks: No matter how good your socks are, their care is very important to maintain their quality and durability.
- Always wash them inside out at 30 degrees
- Dry them in the open air - Store them flat and do not iron them!
8 tips
for choosing winter socks for women
How to choose your socks?
1. The material is the most important
The quality of socks depends above all on the material. A fibre is different from anything you would normally find such as synthetic materials, which are really to be banned from your cupboards. Alpaca fibre for your socks is the right alternative because it is softer than any other material and also because of its durability and comfort. This fibre brings softness, warmth, elasticity and strength to your feet. That is why this material is the best choice for your feet.
2. The weave ensures quality
Weaving is the best way to ensure the quality of the fabric. The weaving gives the socks their character. Our socks are hand-knitted for an imperceptible finish. Under the expert fingers of the producers, each stitch is darned to ensure absolute comfort. BellePaga's priority is to offer its customers incomparable comfort. In order to ensure that this comfort is optimal, each of our Alpaca wool high socks is reknitted by hand. This technique allows us to be in the detail and in the finishing. This ensures that none of them are noticeable, giving you all the comfort you need. Let yourself be surprised by the softness and quality of our men's high socks!
3. Essential elements for optimum comfort Seamless socks
The pairs we offer in our collection have an imperceptible seam. This is essential for comfort when wearing a pair of socks. This second-skin appearance offers the possibility to avoid discomfort and to gently protect your feet. For people with sensitive feet, seamless socks are also recommended. They compress less than traditional socks.
4. Don't forget the heel and toe pads
The tightest parts of the feet are the heels and toes. In these two areas, traditional socks are the most worn. In order to provide you with comfortable and durable footwear, this will allow you to wear socks for years without noticing any wear. After careful design, it gives you a unique feeling of comfort and softness. This is because alpaca wool is very soft and does not sting the skin like other wools. These socks are still thin and elegant, but can offer you ideal warmth in all situations. This is because the thermal regulation capacity of alpaca hair allows us to keep the thickness of the sock thin, while providing the necessary warmth to the feet and legs even in very cold weather. These mid-height socks bring warmth to your feet, which will surprise you and are perfect to wear from September to June. Your legs are always at the right temperature, your feet are dry and do not sweat. The special feature of alpaca wool is that it is
7 times more insulating than sheep's wool,
and its unrivalled softness is similar to that of cashmere wool. As a result, this type of wool has good temperature regulation performance and can better protect you from the cold without making you sweat. It is also very light, pleasant to wear and respects the most sensitive skins. It is the ideal wool for winter, hiking, winter sports and other occasions. Alpaca wool has a high resistance and does not pilling.
In addition, this wool can be cared for in the washing machine. It can extend the life of clothes and accessories. If you pay attention, you can keep alpaca clothes in good condition for a long time.
At
BellePaga
, discover the fabulous experience of wearing our wool right on your body and feet, for optimal comfort.
Try our exceptional sock designs and discover our men's designs as well, which are just as beautiful and stylish.
Discover also all our Alpaca wool products in the
men's and women's collection.