oversize scarf



If you are looking for a trendy and eco-friendly accessory, we recommend the BellePaga oversize scarves. BellePaga oversized scarves for men and women are trendy, soft and comfortable. Our scarves are made of Baby Alpaca fibre from Peru, which is the softest and most prestigious wool of the adult animal. Baby Alpaca refers to the adult animal, in fact, it corresponds to the alpaca fibre which is between 18 and 22microns. This fibre is very fine and represents the softest part of the alpaca's hair. Our scarves are soft, warm, comfortable, respectful and hypoallergenic. With this, you are ready to face the harsh winters. At BellePaga we want to offer you what nature does best, that's why our scarves are of the highest quality. 
Oversize scarf definitie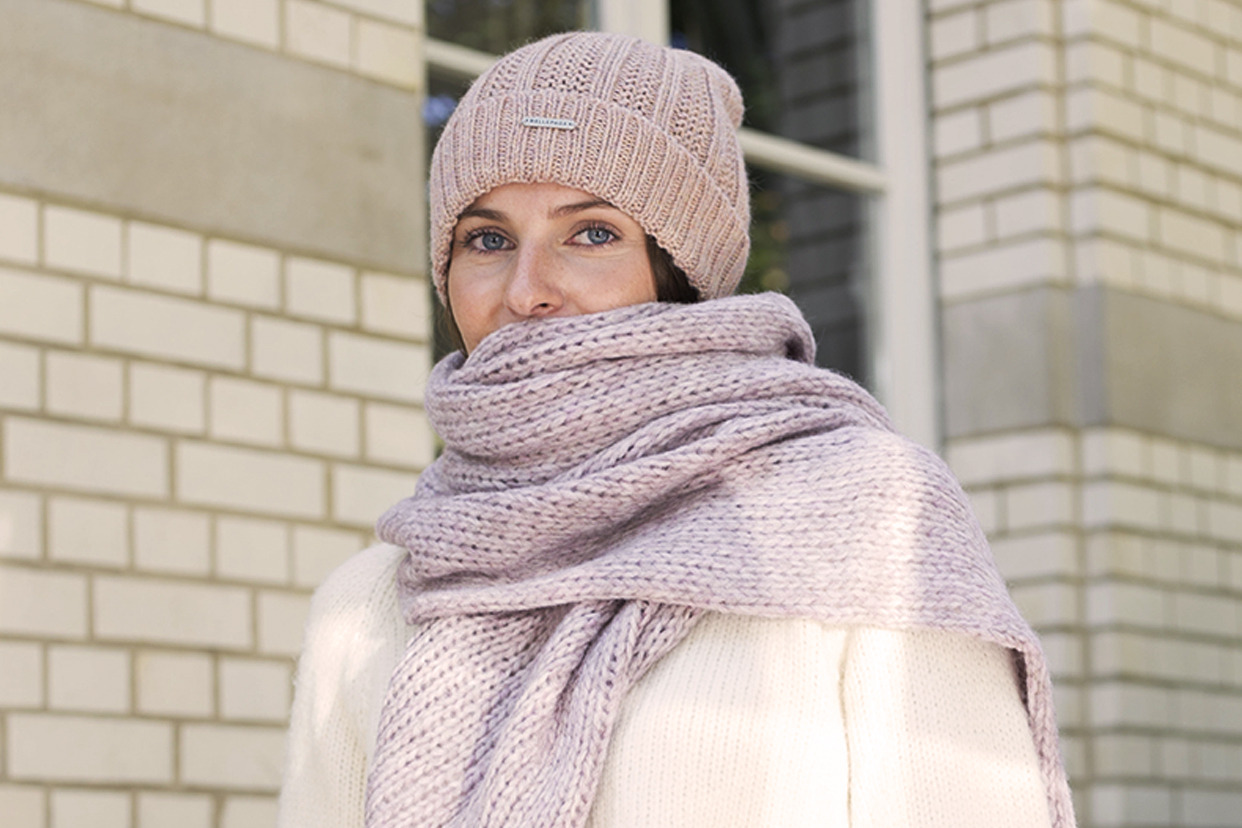 The oversize scarf is actually a large fabric, woven or knitted, which can be worn in many different ways, often for reasons of style rather than anything else. In fact, when we use this trendy fashion accessory, we no longer just protect our neck from the cold air, but we also use it as a fashion accessory to complement our outfit rather than as a neck protector. An oversize scarf is better suited for cold weather, especially when it is made of wool or natural animal fibre. At BellePaga, you can find this type of oversized scarf made of alpaca fibre. Alpaca fibre is the most prestigious fibre in the world, it is considered to be "the wool of the gods", this fibre possesses many unique qualities. This fibre has an exceptional thermal insulating power and lets your skin breathe. Alpaca wool is 3 times more resistant than wool and 7 times warmer than sheep wool. Our brand acts with respect, we respect animals. Our models are designed in Belgium and are made with the greatest care in Peru. They are made in an ethical and eco-responsible way, an essential value for our brand. If you are a fan of sustainable clothing and local consumption, this is the type of scarf you need.
Women's plaid scarf 


In this period of health crisis, with containment, etc., we are being led to stay at home more and more, whether we are teleworking, lying on the couch or on holiday. The plaid has become our best ally in these difficult times. They bring us comfort and warmth. Our scarf and plaid models are adapted to the style of European fashion, our Belgian stylist makes the models. We wanted models at the forefront of fashion, that's why we developed our products in Belgium and we make them with alpaca fibre from Peru. Our plaids are extremely soft and warm. You will notice that when you touch the blanket, it is really soft and you will realize the pleasure of touching it and wrapping yourself in it. It is suitable for everything, because of its lightness you can also wear it as a shawl outside.
Oversize scarf for men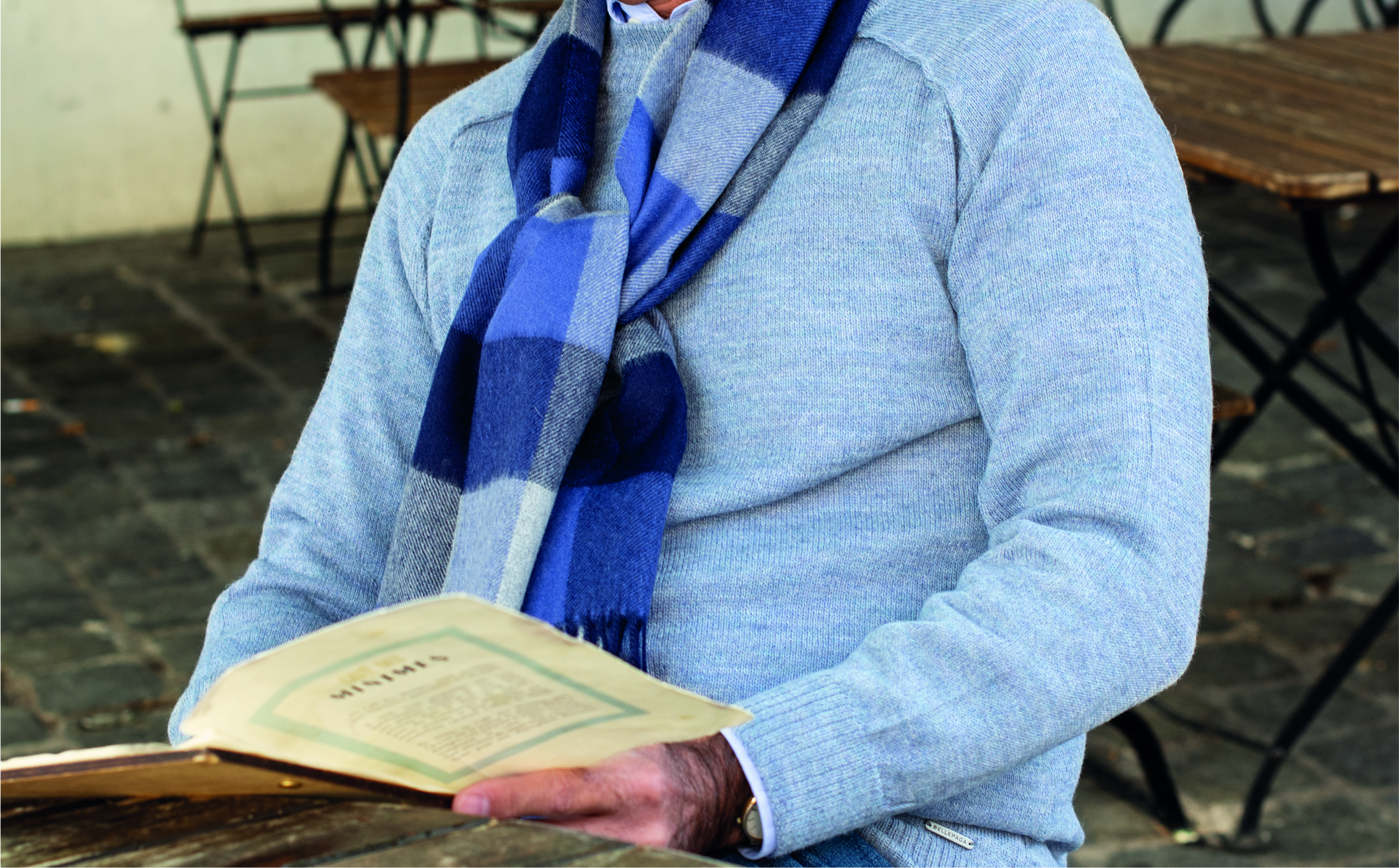 The oversize scarf can also be worn by men. Indeed, one might think that the oversize scarf is more for women. But men also suffer from the cold in winter, our BellePaga men's scarves are also for men in different styles and colours. With a turtleneck jumper or a jacket it's the perfect match! An oversized scarf with a cap is the ideal combo. Our men's scarves are at the cutting edge of fashion and we have imagined different styles to please everyone. These range from check scarves, houndstooth, lined scarves as well as plain scarves or even bridal scarves with two colours. Warm and silky, BellePaga men's scarves provide you with unique comfort. One of the unique characteristics of alpaca wool is its thermoregulation. When the temperature changes, the animal's coat constantly adapts. The alpaca is the animal that is most affected by temperature changes and is very often confronted with large drops in temperature.

Oversize scar for women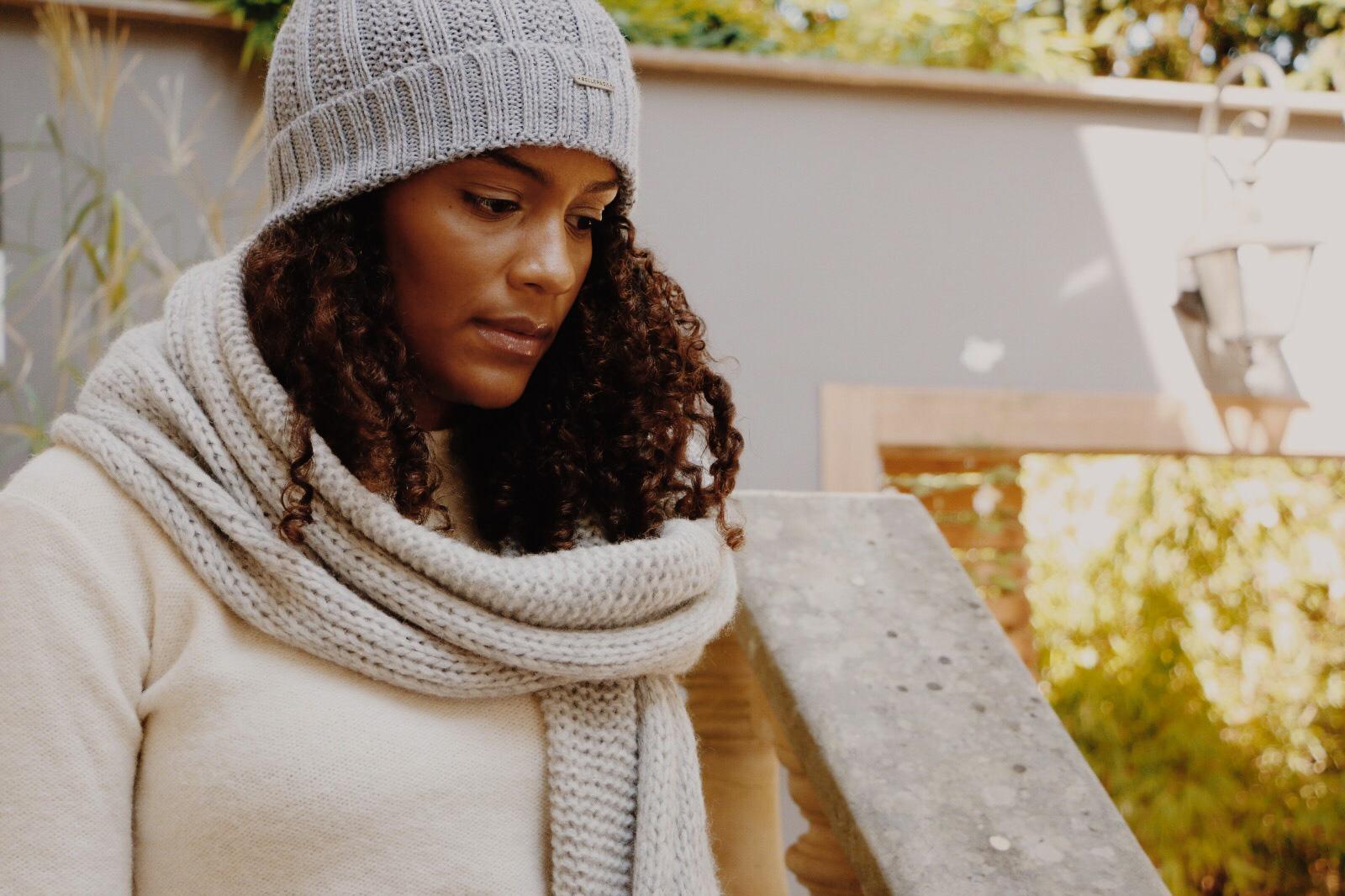 Add colour and pep to your outfits with our gorgeous women's scarves. BellePaga women's scarves are uniquely soft and warm, made from Baby Alpaca fibre from Peru, the softest and most prestigious wool of the adult animal. Thanks to our scarves, in addition to having the most fashionable models, you can use them to create different ways of wearing them thanks to their exceptional lengths. We have several styles with elegant patterns in different colours and fabrics. You will be able to match your scarf with several compositions of your clothes and accessories. You can also take advantage of our care products to take care of your wool, because you know that to keep your clothes in good condition it is necessary to take care of them. Wool needs care, so by taking care of your scarves with our products, like our Wool Shampoo, you will find the quality and durability of your items as they were on the first day!
BellePaga tip
How do you tie your oversize scarf?
We will give you a few examples of how to wear your oversized scarf in style. Very often with this length you don't know what to do with it, BellePaga gives you its tips on how to wear your oversized scarf according to the latest trends. 5 Stylish ideas
1. By wrapping it around the neck
Despite its large size, the oversize scarf can be worn like any other scarf. Wrap it just around your neck by making several turns, without being too tight so as not to have the effect of being too covered. This allows you to lose the length effect but have more layer around your neck. The edges of the scarf fall down one on the chest and the other on the back for a trendy boyfriend look. This is the most used and worn way for women.
2. Like a chèche
This is another way of wearing your scarf model, rather than rolling it up you may decide to do some folding. Indeed, putting your scarf like a goat is a folding technique, you must fold your scarf into a triangle before wearing it. This is a more structured way to wear your scarf with the tip of the triangle facing your chest. The main advantage of wearing this wrap like a chèche is that it not only considerably reduces the volume of your wrap but also keeps you warm when it is cold.
3. Cloak style
For women who want something a little more trendy, the oversized scarf can also be worn as a cape. Simply put the fabric behind your neck and let the two ends of the wrap fall all the way down the front of your body. This is a good solution for those who don't like to have it wrapped around their neck.
4. Worn in snood mode
It is a bit the most practical technique, the snood way is in fact to roll up your scarf without being able to see the edges. In fact it is like a circular scarf. This is done by wrapping the fabric around the neck as much as possible, hiding the visible edges of the scarf to give the illusion of wearing a circular scarf. This is another trendy technique that keeps your neck warm.
5. Drape thrown over the shoulders
For the last technique, you can also wear it as a thrown drape on your shoulders, i.e. roll your scarf up and pass it over your shoulders while crossing the two ends at the front to make up the drape. Indeed, this technique requires a little more practice and training but once you have learned it, you will be able to use this method every day with your oversize wrap.
We are a Belgian brand that lets you discover the authentic world of our alpaca fibre imported from Peru and Bolivia, through our articles. These are at the cutting edge of fashion, we follow the winter/autumn and spring/summer fashion trends every year. We make you discover the quality and softness of alpaca fibre through our clothes and accessories. Our articles are of exceptional comfort and irreproachable quality due to their natural creation. Our mission is revealed by our promise of local production, natural wool, fair trade, respect for animals and protection of the environment. We pay particular attention to the quality of our products. That's why with BellePaga you can be sure that you will get top quality clothing and accessories because we meet all the criteria for ethical production.
BellePaga offers you these different
models of oversize
, thin and many other models of scarves. You can find our entire collection of scarves on our website.
Also come and browse our
social networks
and our website to discover the authenticity of our brand !