Hygge deco

Hygge
First of all, the pronunciation of hygge: you can pronounce it "hugueu" or "hoo-ga" like a pure Danish.
Now the definition of hygge which is a way of life inspired by the Danish but also Norwegian.
It consists of taking one's time, slowing down and cocooning at home, after a long day or week at work and enjoying the most basic little things. Feeling good about the elements of everyday life by satisfying yourself with simple and relaxing moments such as sitting comfortably on your sofa with a hot tea and a soft plea on your shoulders. This is the feeling of being at home.
This phenomenon, which is new to us, is proving to be a true art of living for the Danes, their method of achieving happiness. The Danish hygge trend is a positive state of mind, a warm, intimate and comforting atmosphere that can also be convivial.
Hygge has no equivalent in foreign languages. The closest word to it comes from our English neighbours with the famous "cocooning" that we borrow from them very regularly. The hygge would be a kind of "improved cocooning", one can practise it alone with a good book and an herbal tea or with several family or friends around a snack.
Here we will explain how to make this trend a real way of life.
Danish hygge trend
The Danes have repeatedly been voted the happiest people in the world.
They play collectively, are caring for each other and are concerned about the balance between their professional and personal lives. It is at this very moment that hygiene makes its entrance.
In northern countries, night falls as early as 3 p.m. in winter, and since people leave work at around 4 p.m., the Danes spend a lot of time at home, and this time dedicated to hygiene is sacred. This way of life is a response to profoundly Danish phenomena: the very early nightfall, the extreme cold, the lack of light, the gloom of winter, all these elements that force the Danes to hibernate very early.
Hygge is a style of politics of benevolence towards oneself, also towards the people around us.
Very often, for the Danes, the chimney or the wood stove are indispensable elements for "hygger". It is a place where you can sit quietly, feel good and warm, but also spend time with your loved ones. 
Many Danes have often found it difficult to feel hygge when the environment is too luxurious and flashy. In other words: for Danes, a simple, neat and comfortable interior is a pleasant path to happiness, or at least that feeling.
Hygge" is the Danish recipe for happiness.
It is an art of living in all simplicity, hygge decoration, the Danish way of life, the philosophy of life that advocates a return to the essentials!
It reminds us that small happinesses that cannot be bought. A bit like the feeling of satisfaction when you feel warm under a duvet and it's raining outside, or the feeling of well-being when you savour a hot chocolate while watching a sunset. Little things that really do it all.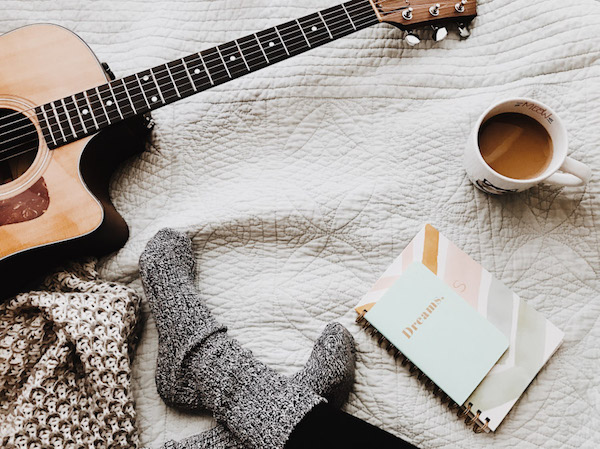 Hygge deco
Hygge decoration is a Danish hygge trend but also a Norwegian one. It starts with a comfortable living room, to be in harmony with yourself and with the aim of being resourcing. Pass by, a bright kitchen, with an intimate atmosphere to share warm moments with family or friends. Then, finally, go through your private corner, your personal rest area: your bedroom, which can combine comfort, a gentle way of life and simplicity for your well-being.
As you can see, it's a real way of life!
So here are a few ideas for the most pleasant hygge déco atmosphere:
Move into a hyggerkrog (small cocooning corner) to spend relaxing moments while you recharge your batteries.
Install a fireplace or a stove in your living room, for winter evenings by the fire and relax with the soft sound of the crackling flames.
Treat yourself to a variety of candles for a warm, hygge atmosphere and soothing scents.
Furniture and decorations made of wood, synonymous with a return to nature, totally in the spirit of hygiene!
Opting for a beautiful library, disconnecting by taking a break with a good book, is a key to hygge! (And you can proudly display your collection in your beautiful wall bookcase).
Yes to greenery, don't hesitate to invite nature into your home, you have understood that the hygge concept aims to be as close as possible to nature, so plants have their place.
Put your faith in ceramic objects, beautiful vases in the living room, a pretty teapot on the dining table, a small cup to drink your tea by the fire, ceramic objects, you have understood it, are cruelly hygglie accessories at a small price!
Lean also towards vintage if you haven't already done so, these objects already worn out already have a story to tell you, they often have a real sentimental value, old armchairs, old lamps, or even antique decoration objects fit 100% into the hygge concept!
And above all for the hygge atmosphere, don't forget the blankets, plaids and cushions, for the warmest, most pleasant and comforting hygge atmosphere possible. What could be better than sitting next to your fireplace with a little book, a tea in your little ceramic cup with our warm plaid and the soothing smell of candles?
The final touch is the most important thing: natural materials! These natural materials are the hygge concept! They are therefore totally in keeping with the desired hygge deco. Opt for an authentic decoration with linen bed linen, or wicker baskets, in addition to the wooden elements, you have a wide choice.
The hygge decoration is a comforting atmosphere, a pleasant, warm and privileged moment at the end of the day which consists in enjoying alone or with the people you love, spending time with them or with yourself, with that feeling of feeling at home, in safety.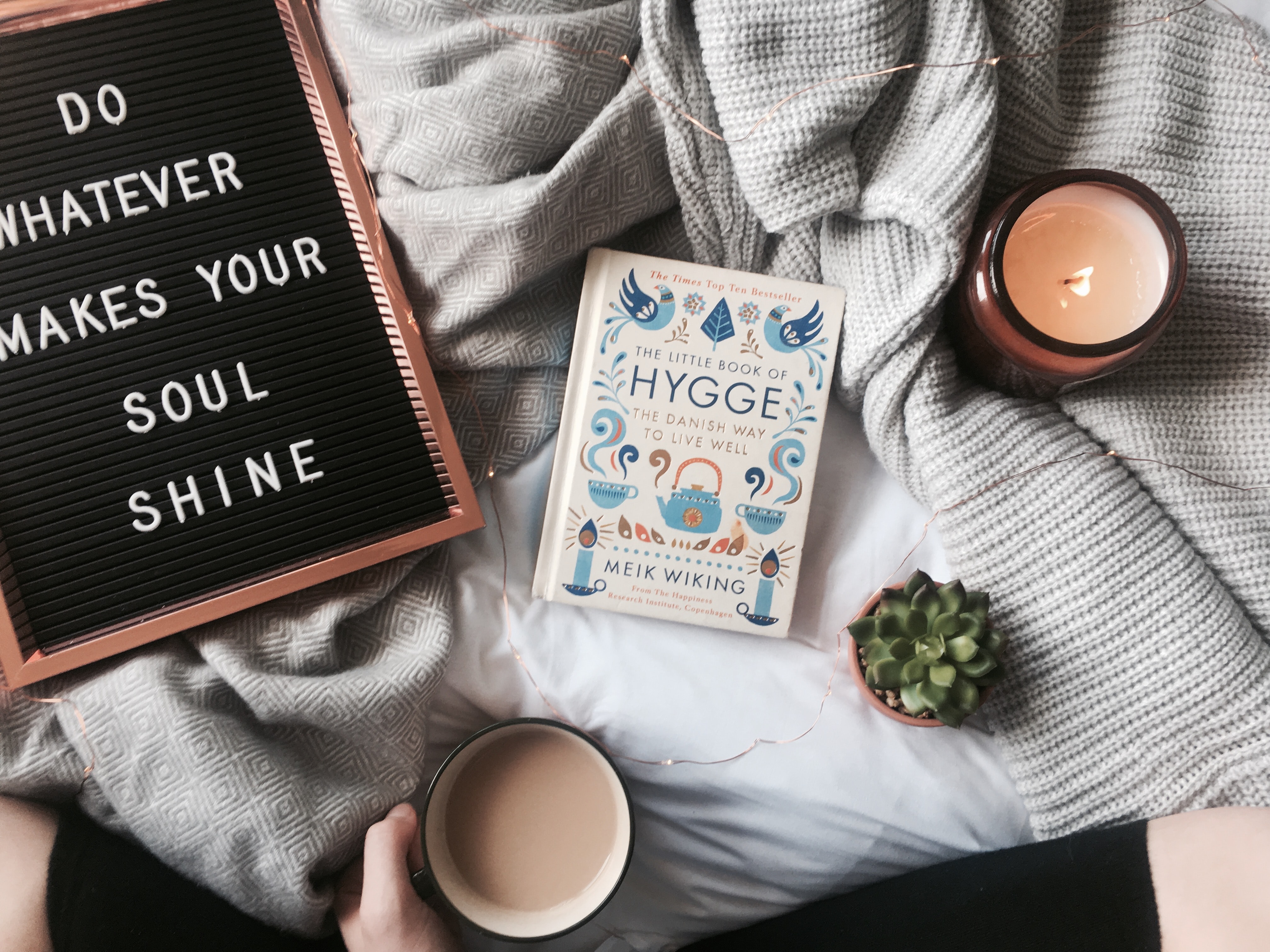 Softness, comfort: the hygge style
The Danish hygge trend is not only about hygge decoration, but also about a minimalist lifestyle.
So don't hesitate to opt for a more cosy wardrobe to match the hygge atmosphere in your home. Feel this feeling of well-being from head to toe, of feeling like a fish in water with your big, soft jumper that is the most pleasant to wear, and your socks that keep your feet warm. What could be more comfortable than to be at ease with an outfit that matches your surroundings and to feel this feeling of well-being in complete serenity.
A return to the source and to natural products, Bellepaga offers you a wide range of products to please yourself and those around you. Bellepaga has everything you need to do this: jumpers made from alpaca wool are certainly the most comfortable jumpers available, alpaca wool is 7 times warmer than sheep wool and is thermo-regulating, with an unequalled softness! It is the new cashmere, and much more environmentally friendly.
But that's not all, Bellepaga also offers you socks made from alpaca wool to make them the most comfortable to wear, warm and thermo-regulating, but also made from breathable bamboo fibre!
You have here high quality products, which respect the animals, but also the arisants. You will be able to have a clear conscience thanks to our fair trade elements by having goods that fit even with its raw material and design in the theme of hygiene and serenity.
Our products have a unique comfort, are elegant, natural, qualitative and simple: essential for a hygige style!
In more original do not hesitate to adopt our alpaca plush ! Handmade in baby alpaca wool, repentant of the animal's well being, you can use it as the most adorable hygge decoration, or as a plush toy that you will not be able to let go with its natural fibres, the silkiest and most prestigious in the world. You can also opt for our 100% alpaca wool plaid, with its unbeatable warmth and extreme softness. Aesthetic and Hypoallergenic, it will suit everyone, and will bring its touch of comfort to spend a soft moment in your living room, totally in line with the hygge deco trend. Or even more original: make your own hygge decoration, thanks to our alpaca wool balls, you will be able to have unique pieces and spend a relaxing moment in your hygge living room by knitting balls of an incredible softness.
Find us quickly on our home decoration section so that you can adopt the hygge trend and have a good time thanks to our varied products!