Wool sock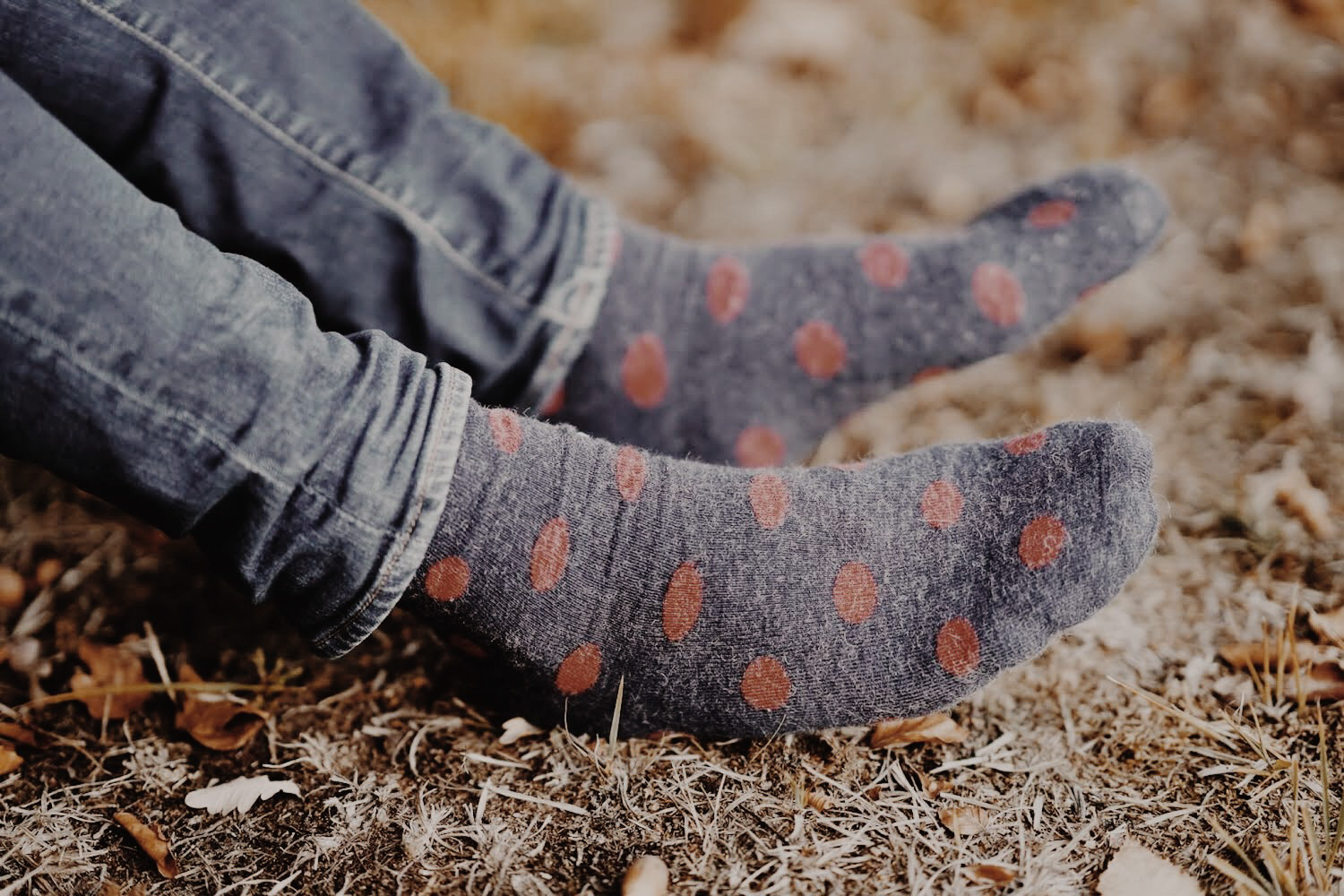 If you're looking for a good pair of socks that are both comfortable and warm, BellePaga socks are for you! Our socks are knitted with the most prestigious fibre called "Baby Alpaca". Alpaca produces a fibre whose fineness (15 to 25 microns) is unrivalled. At BellePaga, the comfort, warmth and longevity of our products is one of our properties. As for our different socks, we have several models such as high socks, mid-calf socks, 4-season socks, which can please everyone. We have a wide range of patterned and coloured socks. BellePaga wants you to discover the virtues of alpaca wool through its entire collection of pairs of socks. In addition to being ethical, our brand respects the environment because alpaca is the animal with the smallest ecological footprint.


Warm socks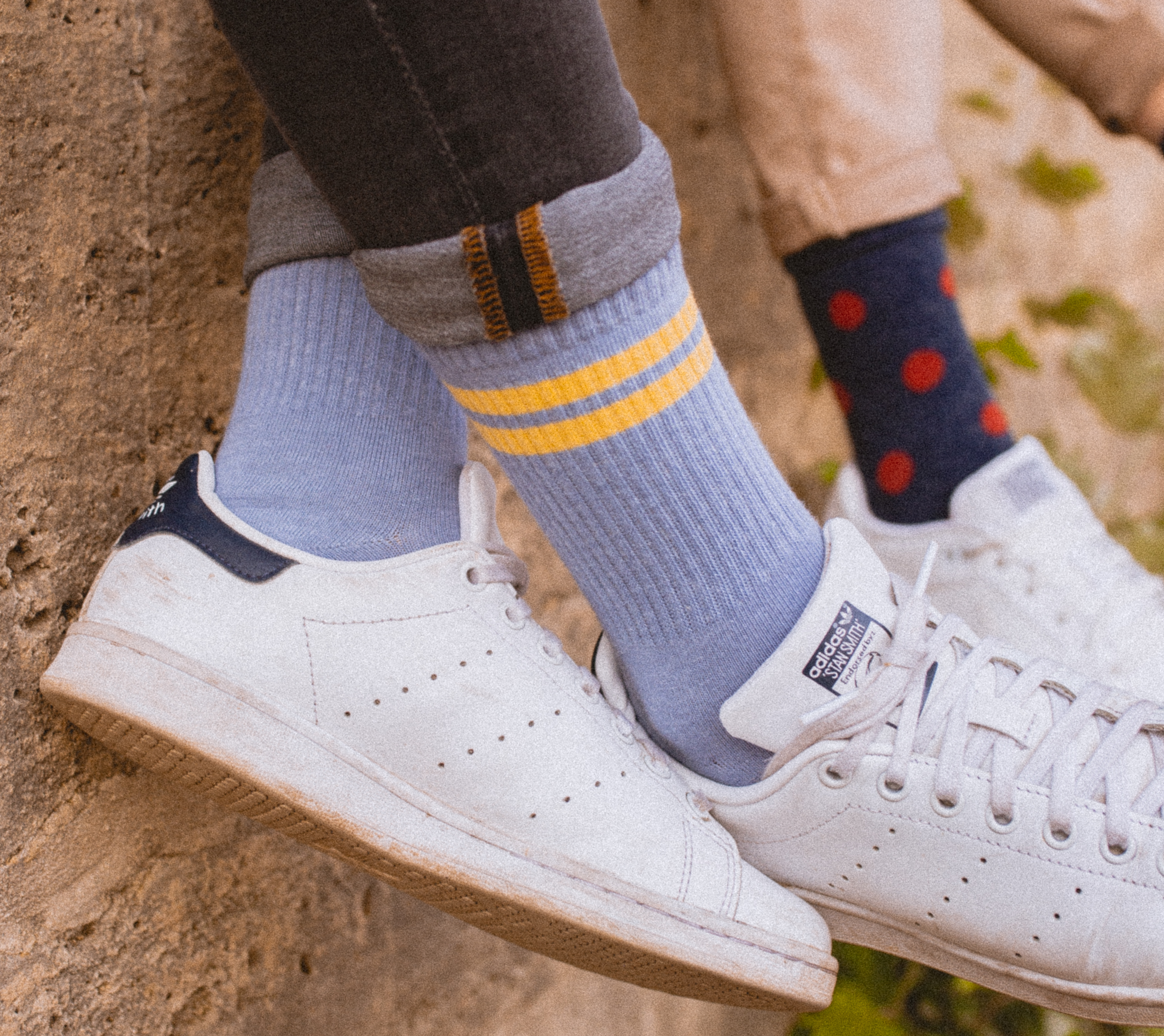 Our alpaca fibre socks offer you an incredible experience, they provide warmth to keep your feet warm. In addition to providing a comfortable and warm experience our socks are very aesthetic and fashionable with different models for a different style. Alpaca fibre is 7 times better than sheep's wool so if you have already tested sheep's wool, we advise you to switch to alpaca wool as this wool does not pilling which is essential for accessories such as socks. In addition, our socks are durable, they last longer and are less harmful to the environment. Our woolen socks are ideal for your travels whether you are skiing or hiking. They give you the comfort you need when you're on the move and provide good support for your feet. They allow your feet to breathe and have anti-perspirant properties. Perfect for days of hiking or skiing where you perspire a lot. 
Quality sock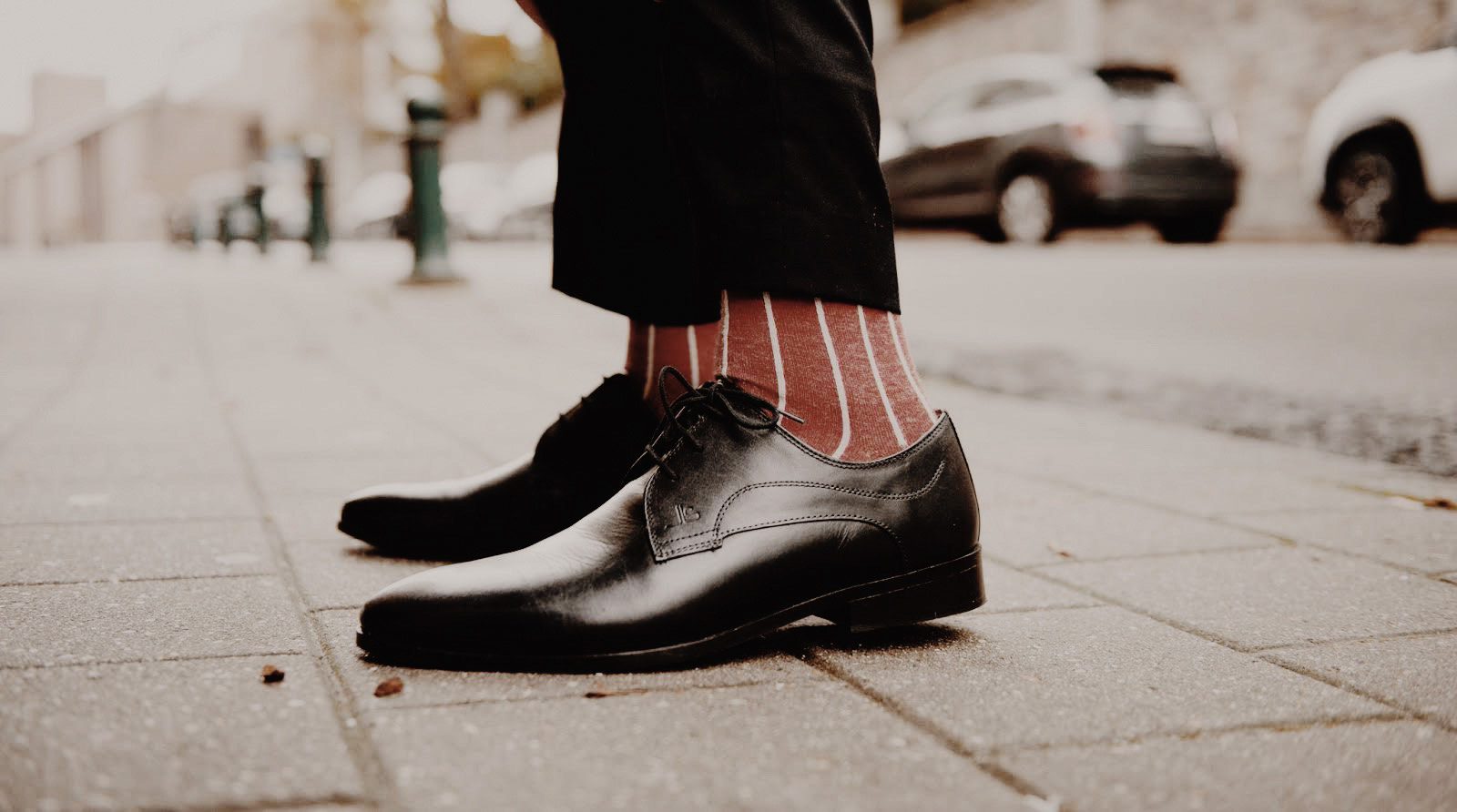 You can be sure that our products are handcrafted. From the very beginning of the brand, we wanted them to be made and produced in specialised regions, by local producers who have great traditional know-how and who treat their animals with care, because respect for the animal is paramount and is very important to BellePaga. We therefore work with breeders and artisans in South America, Peru and Bolivia for all our Alpaca items. For our cleaning products, we wanted to remain in the same ethics and work with craftsmen, so we have privileged French craftsmen in the Provence region for our lavender articles. This allows us to remain in line with our values which are local and artisanal production, fair trade, respect for animals and protection of the environment. Indeed, each year, 5% of our profits are donated to support an association that protects the environment. BellePaga ensures that the craftsmen are fairly remunerated. We are very often in direct contact with them. We visit them on site, in the Andes of South America and in Provence, to meet them and ensure fairness in our exchanges. Our wool socks are of superior quality. Once the sock is put on, you will discover the virtues of the alpaca fibre you hear so much about. Our woolen socks are hand-checked so that you can benefit from an unbeatable finish. This also allows for a greater finish than traditional machines with re-meshing. With this technique no more seams are visible.
Thick wool sock 



We often tend to think that thick socks will keep us warm for the winter. But at BellePaga, our socks are thin, but still warm. What's more, their thinness gives them a comfort and elegance when worn that you wouldn't necessarily get with classic thick socks. Our women's and men's socks are suitable for all types of outfits, whether with a suit, jeans, skirt, dress, tights or trousers. You can also wear them short or high. They keep your feet dry and warm by reducing perspiration and odour. Alpaca fibre is the most prestigious fibre in the world and is considered "the fibre of the gods", as it has many unique virtues. In fact, it has an exceptional thermal insulating power that is 7 times greater than sheep's wool. Thanks to its unique qualities, alpaca is compared to cashmere, but cashmere is softer, 3 times more resistant than wool and 2 times more resistant than mohair (angora goat). It is a hypoallergenic natural fibre because it does not contain lanolin and does not require any chemical treatment unlike sheep's wool. It is known for its softness and lightness. Alpaca wicks away moisture and offers a real comfort effect. The fibre can also be dyed in a natural and organic way and this is what BellePaga advocates by providing a comfort experience and a unique quality, through natural articles and from an ethical and responsible production that respects the animal. Moreover, among all the animals producing fibre or wool, alpaca has the widest spectrum of colours, there are more than 200 shades listed For the maintenance of our socks, it's easy! Simply machine wash them at up to 30 degrees. Don't hesitate to buy our wool care products, for a much better experience and a long-lasting effect.
High wool sock      
       
In our collection we have also developed high socks, we wanted to vary the styles to please everyone. In winter and even in spring, high socks are comforting. You can combine them with pantyhose and a small pair of boots or when wearing thin trousers to keep your feet and legs warm. Different colours are available for men and women. They keep your feet perfectly warm and reduce perspiration and odour.


BellePaga advises you 
To make your daily life easier and your washing more pleasant, BellePaga gives you 3 tips to make sure you don't lose your pairs of socks when you're doing the washing machine. Nothing is more unpleasant than having an abandoned sock without its binoculars.

A sock clip
A first tip is to have a sock clamp for the machine. When the socks are dirty and have to be put through the machine, collect each pair with a sock clip, you avoid the risk of them being swallowed and this makes sorting easier afterwards, you can find the pair directly and dry them one next to the other. Even better, pinch them when they are dirty and have to go into the dirty laundry bin.

Threading the pairs
It's silly, but you don't necessarily think about it. To make sure you don't lose your socks again, simply unite them so that they all come out clean and together. Form a ball with your pair of socks so that you no longer have the sock joke swallowed by the washing machine.

Net for delicate laundry
The socks get swallowed, or a pair is not put in the same machine... All these situations we have experienced. The best technique remains the net for delicate linen. Simply buy a net for delicate laundry and put the pairs of socks in it, this avoids the risk of loss in the bedroom or bathroom to the washing machine. You can also invest in the 3 tips to make your life much easier!

In short, BellePaga is the brand that offers you quality clothing and accessories, natural, handmade and with respect for animals. The alpaca fibre used offers many virtues. Our socks are comfortable, thin, warm and elegant. Moreover, alpaca fibre requires no chemical treatment, bleaching or dyeing and has many ecological virtues. Alpaca is an animal that lives at an altitude of over 4000m in the Andes Cordillera in South America. It produces an exceptional fibre which has many recognised natural virtues. This fibre, also called the wool of the Gods, is ideal for obtaining a very high quality and providing thermoregulation. BellePaga offers you to adhere to it, thanks to its wide collection of scarves of exceptional quality for all women and men concerned about their comfort. We bring you an experience of comfort and a unique quality through natural items and from an ethical and responsible production in the "wool of the gods", alpaca.

Don't wait any longer to have the best comfort for your feet! Let yourself be tempted by our socks made of exceptional wool and alpaca fibre for an experience of comfort, warmth and softness.

Also discover our alpaca clothing from our women's and men's collection and our home and decoration collection.