Hygge

Winter is the end of hot, long and bright days and this often leads to a lack of energy. With hygge, this new lifestyle of Danish origin representing the moments of happiness in everyday life, all positive thoughts are put forward. We see this season as an opportunity to focus on ourselves, to take care of ourselves and to enjoy ourselves, all accompanied by our beloved ones. But how can we adopt this trend? Does it have a cost? What are its characteristics? Today, Bellepaga welcomes you into its universe and explains everything according to 3 key words: Cocooning, softness and warmth.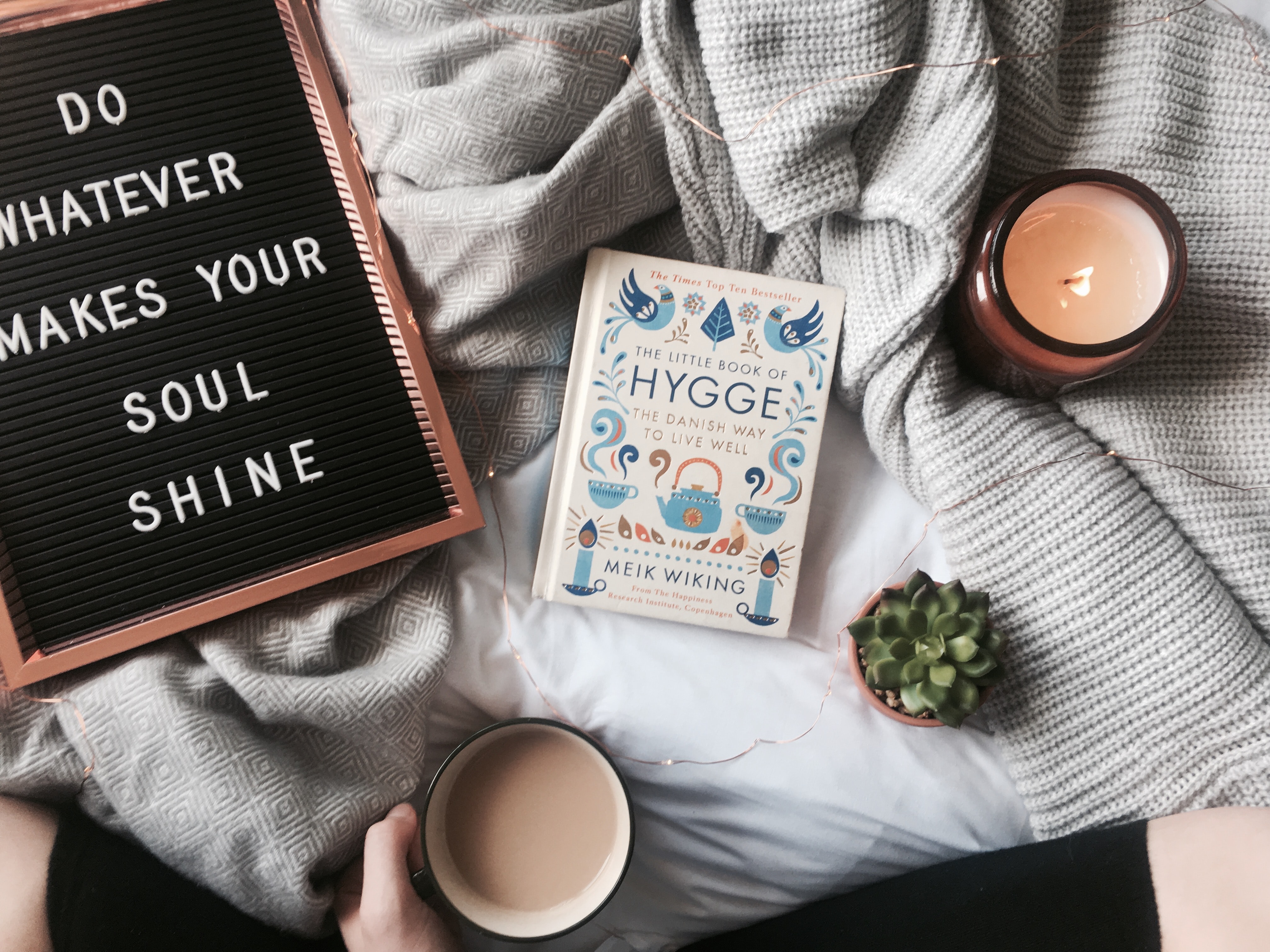 Hygge definition
Hygge, from its translation "well-being" and its pronunciation "Hoo-ga", is a Danish word representing the cocooning atmosphere and the positive state it provides. This concept allows us to feel good physically and mentally, thanks to a warm decoration that puts aside the stress and worries of everyday life. At the moment it is part of the DNA of Denmark. Fans make their home a real refuge. His recipe consists of candles, books, a good fire or warm woolen socks. Of course, to this, we add our loved ones to emphasize the importance of sharing. The human being is a social being, moments alone allow us to recharge our batteries, but it is essential to combine your lifestyle with activities with several people in order to exchange and keep common memories. This will help you get rid of depressed moments! This lifestyle allows you to rest and regain energy while spending pleasant and regenerating moments. Just like nature, we take a break to shine again in spring, while making the winter season soothing and almost magical.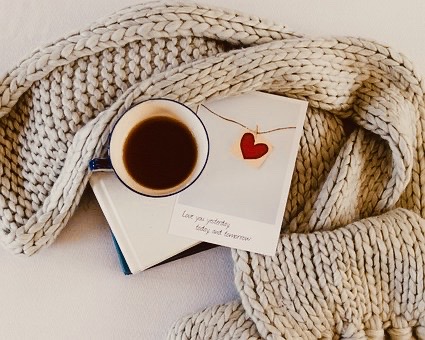 Hygge trend
This hygge trend developed in Denmark, a Nordic country with very cold winters. The need to keep warm then gave birth to this concept of warm decoration and internal well-being. In addition, the United Nations created the "World Hapiness Report" study showing that Denmark is considered one of the happiest countries (2nd place in the ranking). Since then, and because happiness is not limited to Danes, hygiene has spread to many territories and many have made this trend a new way of life. Thanks to social networks such as Instagram and Pinterest, hygge is becoming more and more popular and arouses a great deal of interest among both young and old. Initially seen as a fad, it has really developed as a new way of life. Inexpensive and accessible to all, it is limited to the small pleasures of everyday life thanks to a return to the essentials.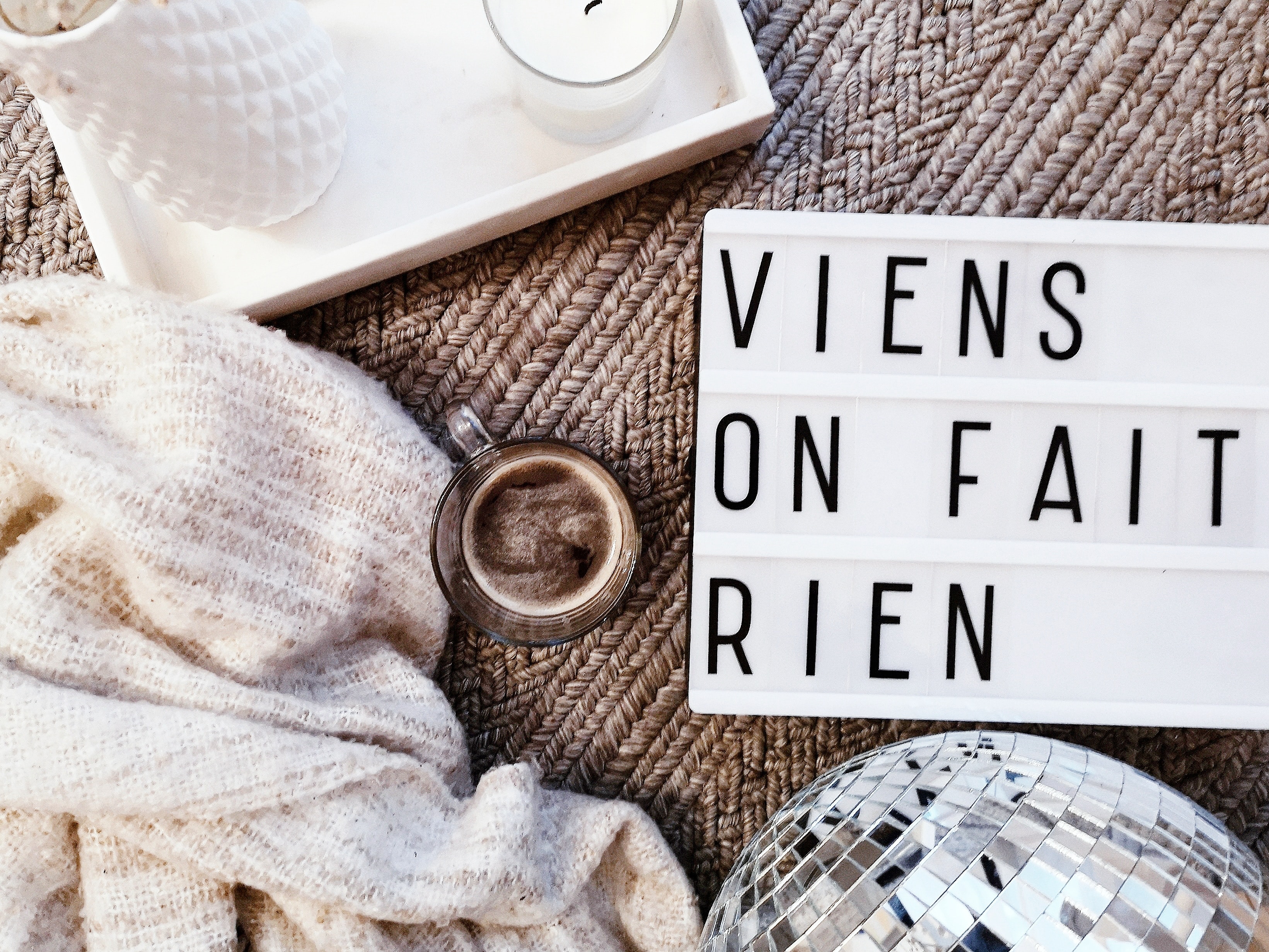 Hygge characteristics
1. Hot drinks. Accompanied by a mug filled with hot chocolate, coffee or tea, they bring a little warmth to our bodies and offer a moment of comfort during our day. For more pleasure, you can add marshmallows, caramel, whipped cream,...

2. Sweets. Good homemade pastries or hygge cakes accompanied by family and/or friends is synonymous with pleasure and pleasant shared moments. Here, we do not deprive ourselves, the number of calories has no place in the hygge lifestyle!

3. The candles. Accessible, simple and inexpensive, candles bring to the environment a soft, subdued light with an effect of warmth and comfort. There is never enough of them, on the table, on the edge of the fireplace or windows, they find their place everywhere!

4. Books. Today, we live in a hyper-connected world that tends to isolate us, so it is often necessary to detach ourselves from this technology and become aware of what is around us. Spending time with loved ones or escaping through books are authentic things and can be a good idea to enjoy the present moment. Today, there are many books and guides on hygge in order to adopt this art of living.

5. Big cushions and plaids. In winter, we spend a lot of time at home, so the decoration of our home must be welcoming and warm in order to be able to relax. For that, what better than many cushions and plaids to arrange it? Whether it is your living room, your office or your bedroom, it is useful, for your well-being, to create your cocoon. Play on the decoration, add photos, hairy cushion covers, ... while keeping neutral tones such as beige or brown to keep a soothing side to the room.

6. Warm clothes. Your interior is now ready, it's up to you to get into hygge mode! What better way to do this than by putting on high socks, a good warm sweater or soft slippers? The feeling of comfort and warmth also comes from what we wear and this reinforces our serenity all the more. But hygge is also a pure and timeless style of clothing, nude colors easy to associate that make you stylish even on a Sunday.

Fashion tips :

For women, a good big wide XXL sweater as an outfit associated with high woolen socks, all in simple and complementary colors is a very fashionable outfit nowadays. If you have to go outside, the trench coat combined with small leather boots brings class to your outfit while keeping this feeling of comfort.
For men, a woolen sweater with turtleneck or not, soft jeans or flowing pants with patterned socks to bring a little fantasy to your outfit sticks perfectly to the cocooning spirit of hygge. If you are going outdoors, a wool scarf, a long coat and town shoes mix elegance and ease.
For the youngest, the trend of the one piece is perfect for moments of relaxation. Together with alpaca hair slippers, it is the most comfortable, soft and warmest outfit possible.

Hygge fashion at Bellepaga
Bellepaga is also the perfect image of hygge. Based on an experience of softness and warmth, we offer you
high quality
products that will accompany your moments of relaxation in a cocooning and comforting environment. On the website,
Instagram
or the
Facebook
page, we welcome you in warm tones accompanied by inspiring and totally cocooning images.
No more layers of clothing to hope to fight the cold, the
baby alpaca wool
composing our articles is very fine (18 to 22 microns) so light and allows, summer and winter, to stay warm without sweating. Indeed, it has an insulating effect 7 times superior to sheep wool as well as
thermo-regulating
properties! How to explain it? The alpaca is an animal living on the high plateaus, desert places where it faces temperatures both very hot and very cold. Its hair allows it to adapt to these climatic variations.
To this, we associate the incomparable softness of this wool. Baby alpaca comes from the most luxurious alpaca fiber in the world. It is softer, soft and silky, which enhances the comfort experience.
On
www.bellepaga.com
, the style also varies according to the products. Between the various colors, patterns and methods of weaving and knitting, there is something for everyone. Your home, too, is pampered. Bellepaga offers you
plush toys
, each representing a specific alpaca. There are also
lavender bags
to take care of your alpaca clothes and leave a pleasant scent in your wardrobe. Finally, accompany your armchairs and seats with large warm
blankets
to match the decoration of your room.
Our well-being is important but let's not forget the animal's well-being either. Alpacas live mainly in South America, so our team has called upon Peru for the manufacture of its products. These animals live in their natural habitat and their shearing is done once a year during the hot season, which is favorable to their well-being. To make sure of it, a visit of the premises is made as regularly as possible.
To conclude, Bellepaga takes care of you and its favorite animal, the alpaca, to make you happy in a totally hygge environment thanks to an experience of
softness, warmth and well-being
while proceeding in an
ethical
way.
Discover quickly our articles to accompany your hygge lifestyle!