Plaid scarf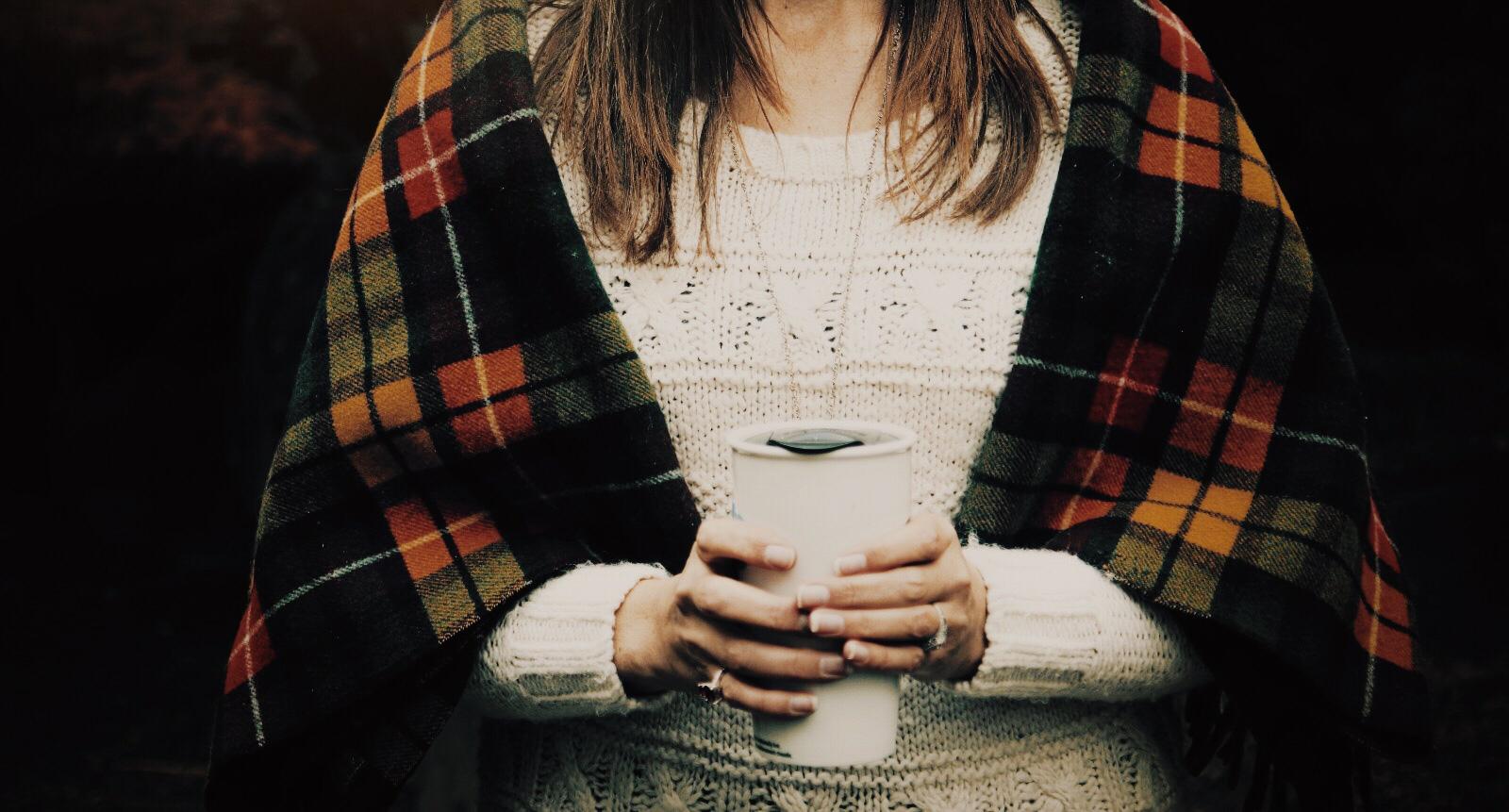 The scarf is the most indispensable winter accessory to have in your dressing room. Everyone has one !
You've already heard your parents tell you to cover yourself well or to always go out with a scarf around your neck so you don't catch cold. Indeed, the scarf is indeed important to keep warm during the cold seasons and to prevent any type of disease. In addition to its role of protection, the scarf has become an essential fashion accessory. Several models exist : knitted, fringed, circular, but the most coveted remains the plaid scarf. With its extra-large dimensions, the plaid scarf will give you the feeling of being in a cloud. Wrapped under several layers, it will give you softness and warmth as well as an assured cocooning effect.
BellePaga will help you choose the right plaid scarf for you and give you some ideas on how to wear it properly and keep the benefits of this accessory.
How to wear a plaid scarf?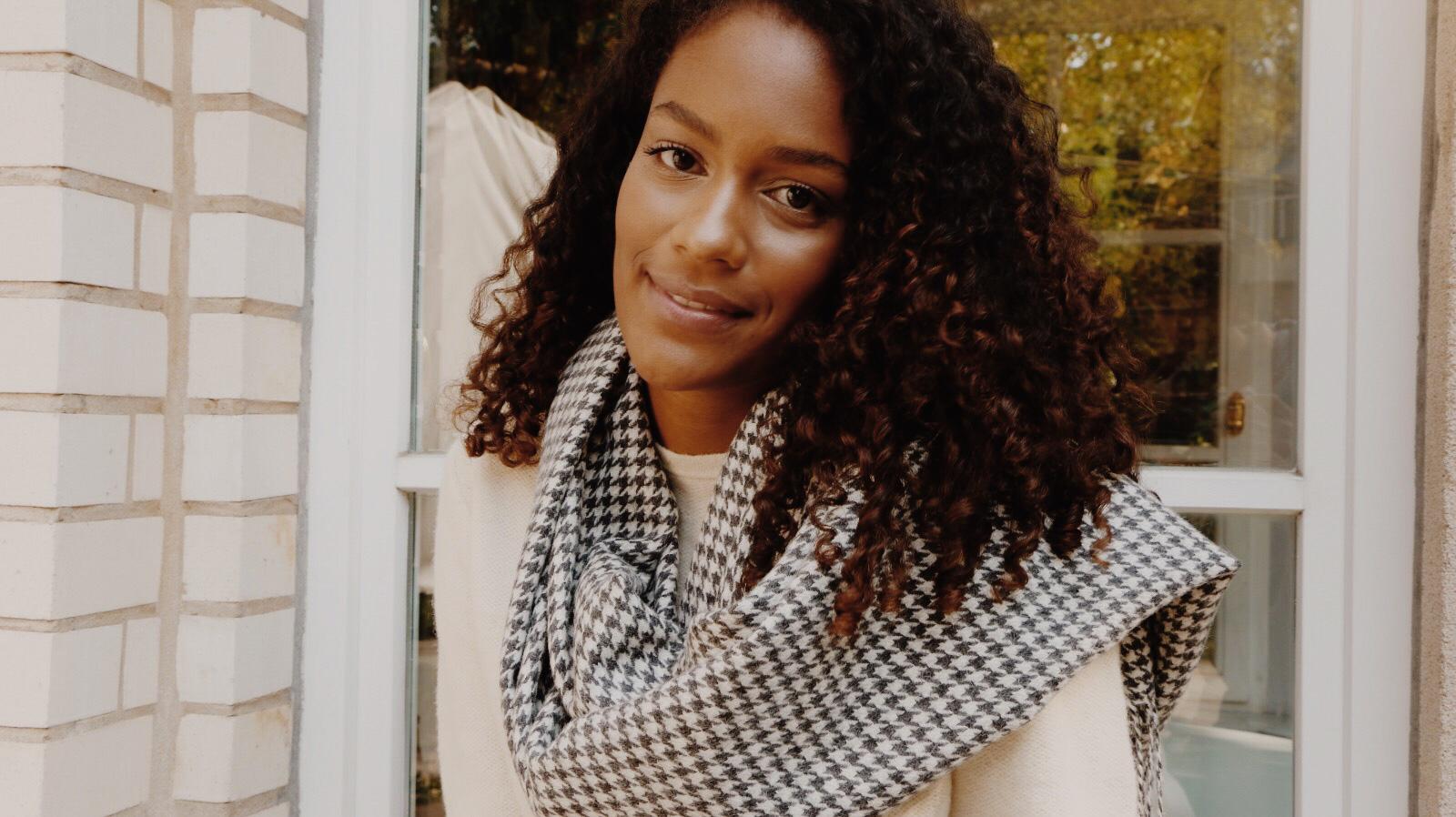 Although it must keep warm, the comfort that the scarf must provide remains important. It is above all a winter accessory that brings softness, warmth and comfort. However, some disadvantages exist. Indeed, some scarves can cause itching due to the material, or the style of your scarf may not suit the rest of your outfit. In addition, the material used in the manufacturing process can pilling up and thus be quickly damaged. All these disadvantages can be avoided if you take them into account when buying your scarf.
The plaid scarf is the fashionable model for this winter. It is a scarf with large dimensions that will allow you to protect your neck but also to be able to wrap yourself all around it. You have the possibility to wrap your scarf around your neck, or wrap it over your shoulders like a blanket for maximum warmth by tying it at the ends. The "snood" style snood is trendy, just wrap it around itself and transform it into a tube shape to put it on by the head. Or letting your scarf hang around your neck is also another way to wear it. This plaid scarf can also be transformed into a blanket that you can put on your legs at any time. The plaid scarf is suitable for everyone. Its usefulness and benefits allow it to be used both at home and outside.
The plaid scarf is suitable for any kind of style. It can be combined with a long coat, jeans, big sweater, pants or a dress and skirt for you ladies. Whatever your looks, it adapts to any type of silhouette and comes to warm up and accessorize your outfits. The scarf can therefore also be a great gift idea for your loved ones!
How to choose the right one?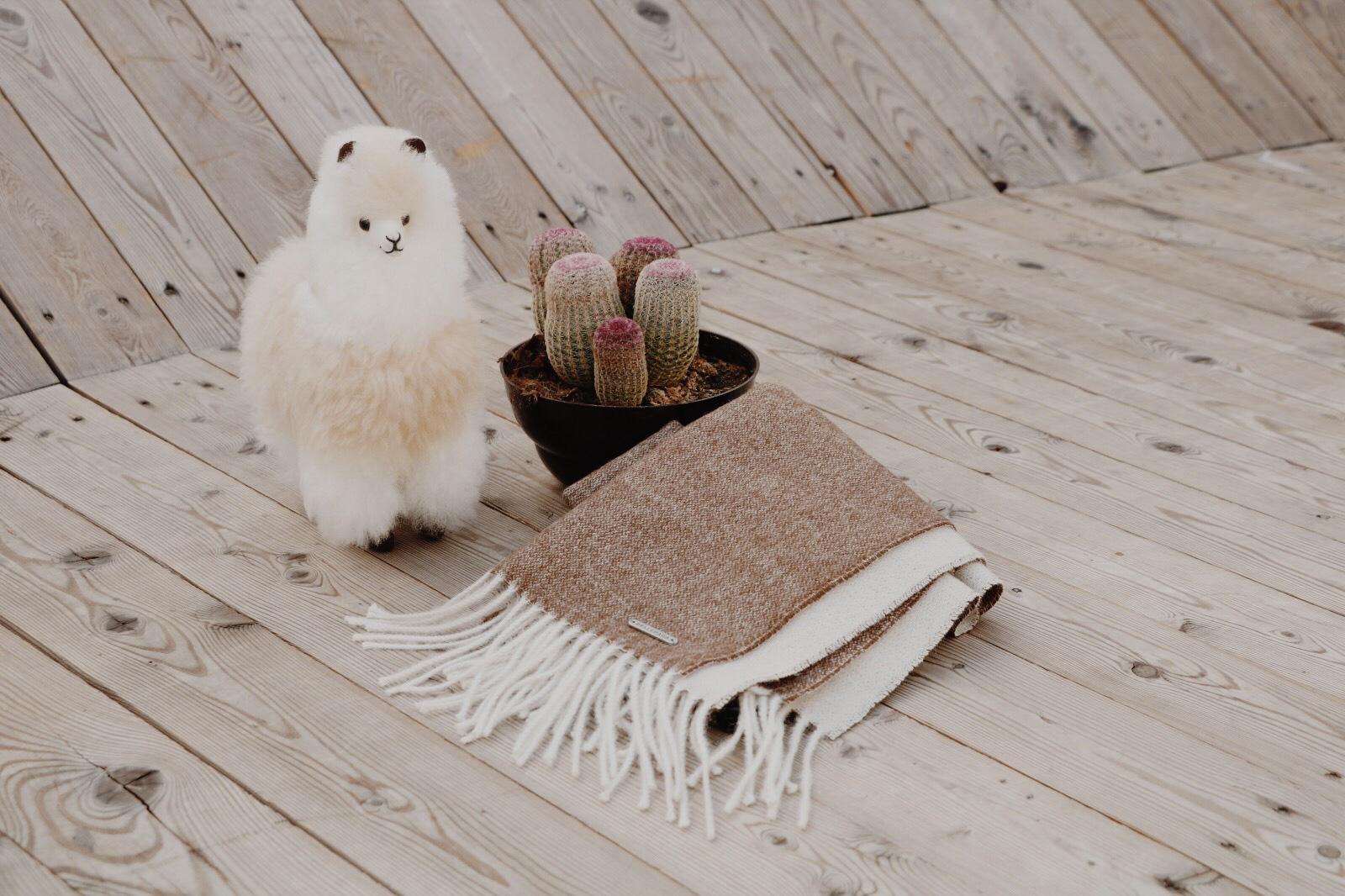 In order to properly choose your plaid scarf, you must take into consideration a few
important points
.
First of all,
quality
is one of the most essential criteria, because for you to be totally comfortable in your plaid wrap, the material chosen must be perfect. For this winter, choose a natural material from animals for
more comfort and softness
. These materials such as
alpaca wool
,
sheep wool
or
cashmere
are the most recommended, because they have many benefits that bring warmth. Be careful that sheep's wool is not mixed with other synthetic materials, as this can cause allergies in the most sensitive people. Cashmere and alpaca wool are both very soft and warm, but the latter is more durable. By taking care of your wool and maintaining it, it will last a very long time, enough to keep your plaid scarf for many years. As for synthetic materials, they tend to deteriorate more quickly and do not always keep warm. The price is low, but in the long run, it is not so economical or ecological.
The size
of the scarf will be the second criterion which will allow you to orient your choice. This scarf with large dimensions is normally in the so-called oversize format. Plaid scarves exist in all sizes and in several formats. You can find rectangular and square models or play with the lengths of the scarf by forming a triangle. To find this cosy and cocooning side adopt the rectangular model, the widest, because it is the one that is closer to a real plaid. With this one, you will be able to transform it in all ways so that you stay warm in any situation.
And finally,
color and patterns
also play a role in the choice of your plaid scarf. According to your taste and style, choose a plaid scarf that suits you best and that would match the rest of your dressing room. Tartan and houndstooth patterns are fashionable and timeless, as they go with everything. To stay in the sobriety and elegance opt for a plain color such as black, beige or white, it will fit perfectly with all your outfits. On the other hand, if you want to give a little more pep to your look, color and fancy patterns will be welcome.
The BellePaga scarf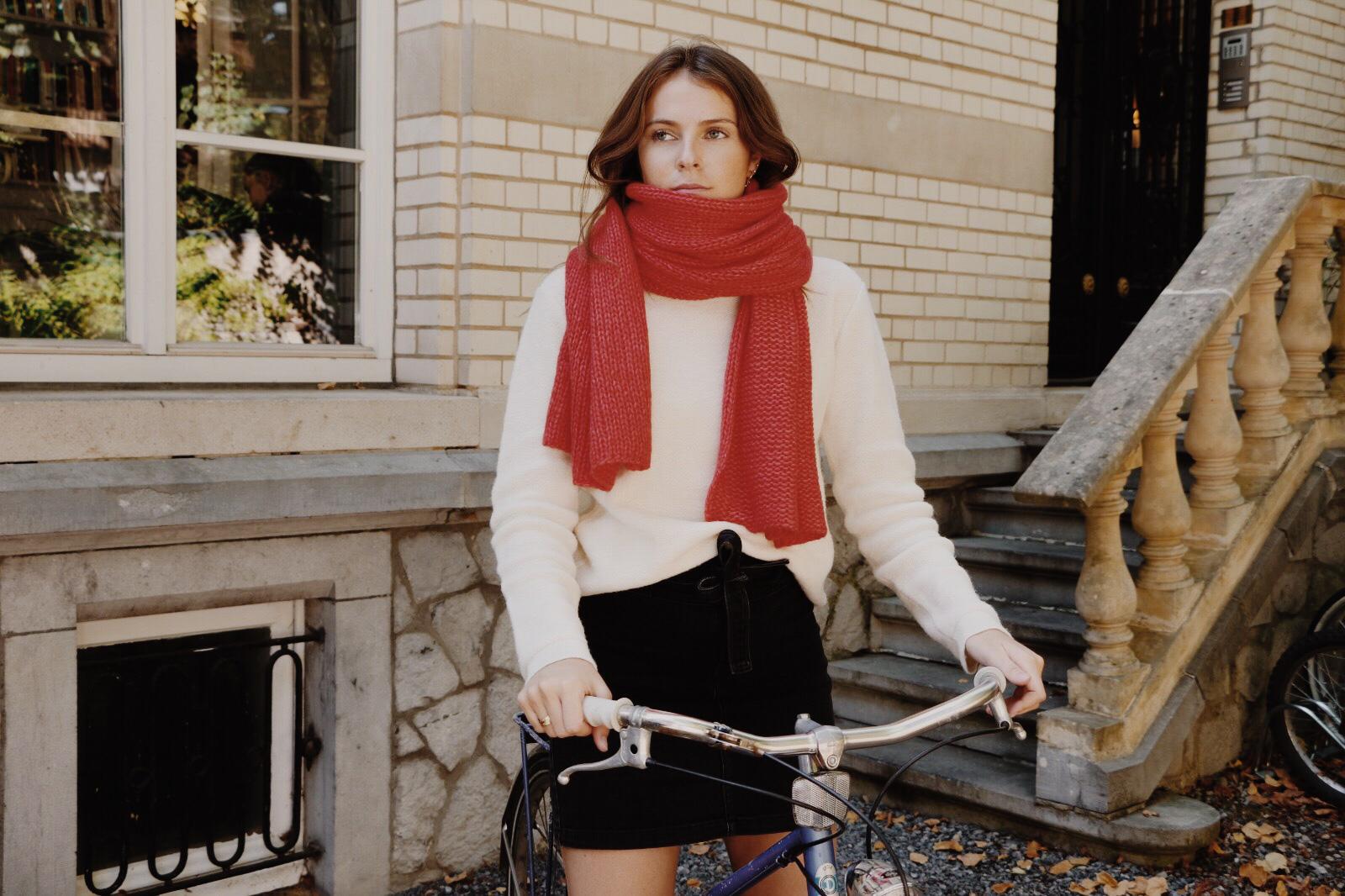 At BellePaga, you will find a sumptuous selection of scarves for men and women. These scarves are naturally made of alpaca wool by Peruvian artisans with exceptional know-how. Each product is made or finished by hand. The baby alpaca fibre of which BellePaga scarves are made is one of the finest fibres of alpaca wool, which is why it is so soft. This wool is renowned because it is distinguished from other materials thanks to its insulating properties. Indeed, this fiber is what we call a thermoregulating material, which means that it adapts to your body heat according to the temperatures. In your BellePaga scarves, you will be kept warm at the ideal temperature without having any sweating problems. Your neck will stay dry throughout the day. This noble material is a rare fiber and is considered to be the softest material there is. In addition to its insulating benefits, it is a material that respects sensitive skin. Incredibly soft and comfortable, the alpaca scarf is hypoallergenic, and chemical dyes are very limited or non-existent thanks to the multiple natural colours of the alpaca fibre. In the BellePaga scarf, you will no longer have any itching or skin problems. The softness and lightness of this fiber make this material prestigious. It is a very fine wool, but still 7 times warmer than that of sheep. Moreover, this fiber is very resistant and does not get damaged even after several washes. However, hand or dry washing is recommended in order to keep your garment in good condition (see Care). You will be able to wear it as many times as you want without any pilling problem. You will find at BellePaga several types of scarves for men and women with sumptuous patterns and colors that will delight your outfits. These scarves will give you comfort and warmth just like a plaid. You will find several scarves in different sizes and formats. Fringed, circular, snood, long or short, there is something for all tastes. According to your tastes and desires, the BellePaga scarf will give you a trendy, chic or casual style.

In addition to all these benefits, BellePaga assures you that all its products are made with respect for the animal and the craftsmen. Indeed, alpacas live in herds in their natural habitat, without any barriers, and lack nothing. They are often the real bread and butter of Peruvian alpaca farmers, who treat them like their own children. BellePaga's founders regularly check on site the breeding and working conditions to ensure that the values of respect, transparency and integrity are correctly implemented.
BellePaga also wants to limit its ecological impact by offering you products made of alpaca wool, an animal that does not damage its environment. Indeed, as they do not have hooves, they do not damage the earth on which they stand and do not pull up the roots of the grass on which they feed. Everything is made in Peru to limit travel and then sent directly to Belgium. Your scarves, plaids and other BellePaga items are carefully packed in environmentally friendly packaging. Internal rules are also applied to limit the use of paper and energy within the team.

So don't wait any longer and come and get equipped at BellePaga !

Discover our various models of scarves to accompany your coldest moments.