Women's Wool Socks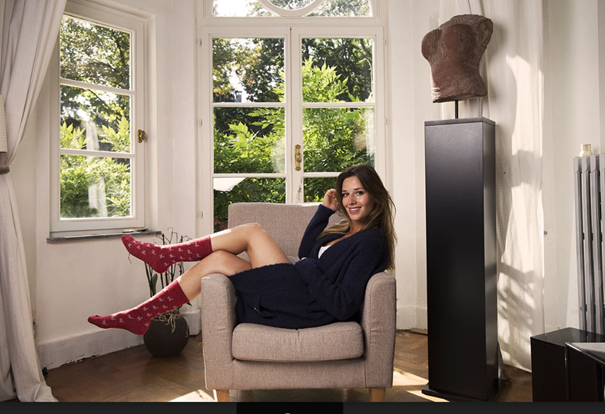 Wool socks for women
 will revolutionize your habits regarding cotton or synthetic socks. As classic wool is perceived as unpleasant, uncomfortable and above all prickly, there is a solution.
Alpaca wool
is a miracle for foot problems: perspiration, permanently cold feet, odours, lack of comfort.
At BellePaga, we work to overcome all these problems: our woolen socks for women will invade you with
warmth
and
comfort
,
lightness
and above all
natural responses
.
Our women's wool socks are made of Alpaca wool. An
animal
 living at 4000m altitude in the
Andes Cordillera
in South America. Known to have
exceptional natural qualities
, it is also called the "Wool of the Gods". This is why we know that its properties will be able to meet all your needs.
Women's wool socks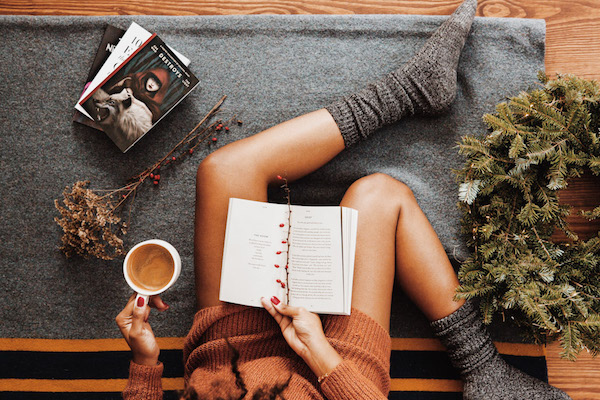 BellePaga offers you the advantages of Alpaca wool through different designs to
please all tastes
!
From short socks for more
comfort
in your sneakers to high socks to add a little
originality
to more classic outfits such as a skirt or dress. Wool socks for women will be able to accompany you throughout the year, in any circumstance. All this while always bringing
quality
,
comfort
and
warmth
to your feet.
Different patterns
will accompany your outfits. Whether for men or women, these wool socks for women have
different colors
, blue, white, red, black, and different greys. But also polka dots, small or large, stripes, more or less thick.
To be able to bring you all these variations while remaining comfortable, BellePaga has studied the different wools possible and which one will best suit your needs. They are therefore made from
Baby Alpaca
wool, which is not the wool of baby alpacas but rather part of the alpaca's hair.
Indeed, some parts of the Alpaca's hair have different properties depending on their fineness. This is measured in micron, which represents the size of the fibre, there are 5 categories. The Baby Alpaca is one of the categories with a small fiber size which gives it even more advantages.
Thus, we are sure to offer you a
soft wool
, which
does not sting
and almost
does not pill
. This wool therefore brings fineness, elegance and unequalled comfort and warmth.
This is why our woolen socks for women will accompany you throughout your days and are ideal for anyone looking to combine all the advantages of wool with a certain elegance while forgetting all the associated disadvantages.
Warm wool socks                                 
Women's wool socks also have thermo-regulating properties and allow your feet to breathe. Indeed, Alpaca wool is a naturally thermo-regulating fibre and wicks moisture away easily.

This advantage has the effect of reducing perspiration throughout the day by making your feet breathe more easily and thus reducing potential odours.

Compared to sheep's wool, Alpaca wool does not retain water. Once wet, sheep's wool does not manage to evacuate water and make the foot breathe. This is why our men's wool socks will keep your feet dry all day long.

Dry feet, without perspiration but also warm feet that do not fear humidity. Alpaca wool is very soft and light, but it is also very warm due to its thermo-regulating properties. This is why our women's wool socks are all the more attractive in any situation.

In addition, our socks also contain bamboo fibre. This fibre provides absorption and natural protection against bacteria. All its properties will offer all the necessary quality and comfort expected from these socks.

The problem of foot temperature concerns everyone today. It is very common when wearing small socks that are too thin, especially when wearing cotton or synthetic socks in winter, which do not provide warmth or moisture wicking. Alpaca wool can be a solution since it is a wool that is 7 times warmer than sheep's wool.

Alpaca wool has this insulating property that allows you to wear thin socks without fear of getting cold feet and not being able to stand the days outside.

This insulation property will also keep your feet warm no matter what the outside temperature is. So, keep your feet warm in winter so you don't lose your toes with our women's wool socks. But also allow your feet to breathe during the summer so you don't risk sweating too much!
Thin wool socks                                             
The quality of our women's woolen socks exists through the production process. Made by
local producers
in Peru, paid at fair value for their work, they bring us a unique know-how. Our woolen socks are knitted and then checked by hand to ensure a perfect finish and to avoid any visible seams. 

Indeed, Alpaca wool has been woven for hundreds of years in South America. Mainly worn by royalty, it was more valuable than gold. This is why Peruvian artisans mainly use methods that have been used for many years and that are passed down from generation to generation.

Our socks are therefore hand-knitted, a rare and exceptional technique, in order to avoid any visible stitching and to make women's wool socks all the more pleasant. This technique also brings more comfort to your feet so that they stay warm whatever the weather conditions.

It is also important to note that these socks are made of Alpaca wool. A wool that is known to be 4 times more resistant than sheep's wool, which will bring durability to your socks.

Furthermore, it does not pill and has a longer life span than the wools we are used to. This is why this wool is all the more interesting for all practices where the use of the socks is put to the test whether it is hiking or skiing or even for daily wear of the socks.

Thus, in addition to bringing you a unique quality from the Peruvian workforce, these woolen socks for women will accompany you through all the experiences of your life.

Wool socks can meet all your needs. Today, the sock industry does not yet meet all your needs, whether it is perspiration problems or cold weather problems.

Baby Alpaca's wool will therefore be able to provide you with the answers to your questions and needs in terms of socks.
Wool maintenance sock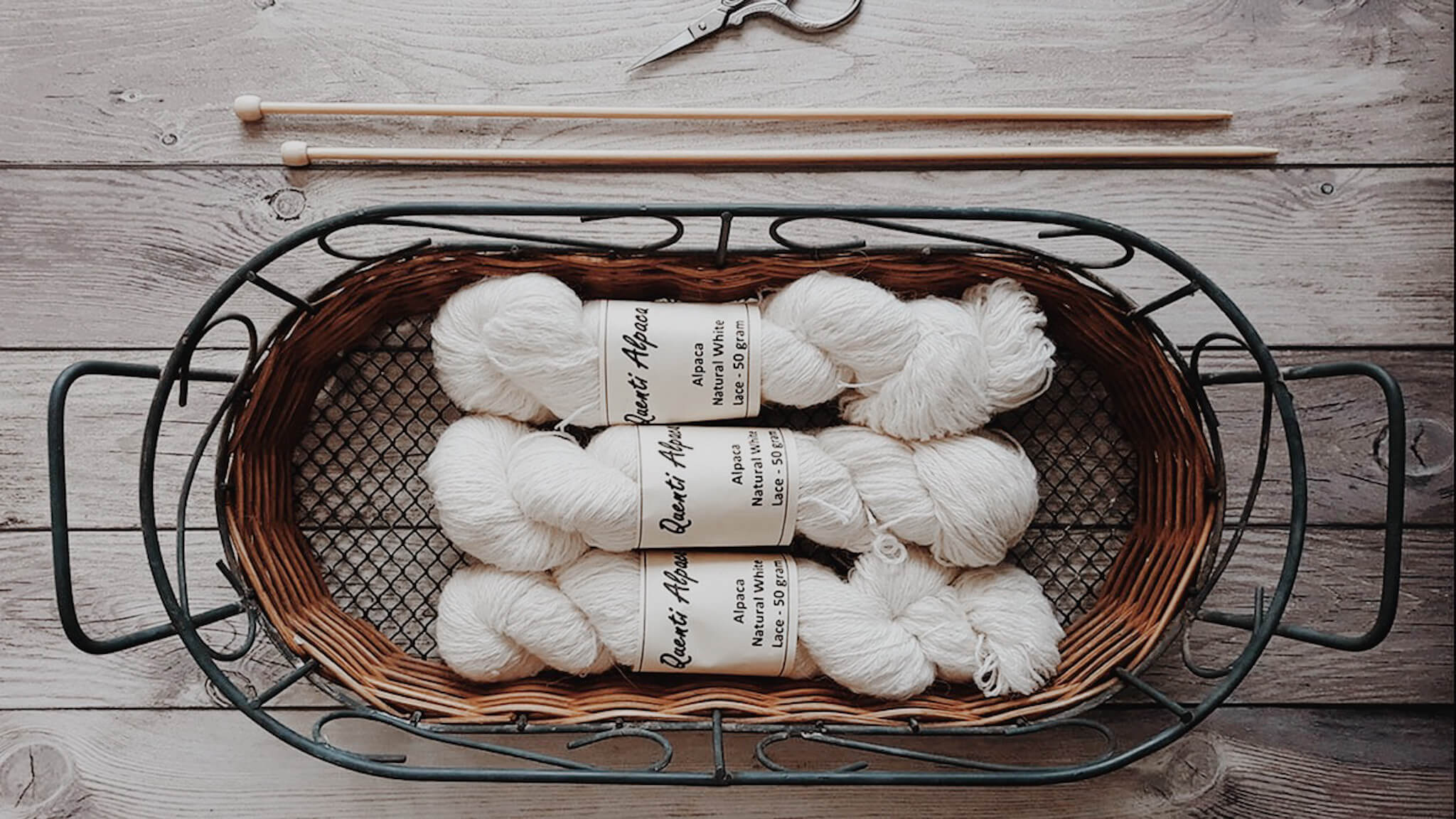 Our socks aim to bring you
comfort
and
softness
. In addition to this, they are also long-lasting and easy to care for.
Indeed, Alpaca wool has the property of being more resistant than sheep's wool. This property allows it to have a longer life span, and therefore to be able to keep this pair of socks for a longer period of time without fear of holes or other problems.
Alpaca wool does not pilling, so it is not necessary to wash women's woolen socks by hand. A
machine wash at 30°C in the wool programme
or in the soft programme with the rest of your clothes will be sufficient.
Moreover, the colours used on our socks are not chemical but come from the natural colours of Alpaca wool or mineral pigments. These pigments are more resistant than chemical dyes and are more
environmentally friendly
. Thus, these socks will allow you to have access to colours that last over time.